Sorry to get real, but we can all admit that times are tight, and we could use a little extra cash. Maybe even make enough to quit that soul-crushing job.
One reliable way to make money is selling nudes, but you can't walk around offering your spicy pics on the street.
Well, you could, but it's frowned upon.
That is where OnlyFans comes in, the internet's most popular site for selling hot content. Here we'll give you a few tips and tricks showing how to make money on OnlyFans.
Bare Bones – The Basic Model For Making Money On Onlyfans
Setting up an account for selling content on OnlyFans is not that different from setting up a basic user profile. The only difference is connecting a bank account to receive payments, which isn't required if you are just here to look around.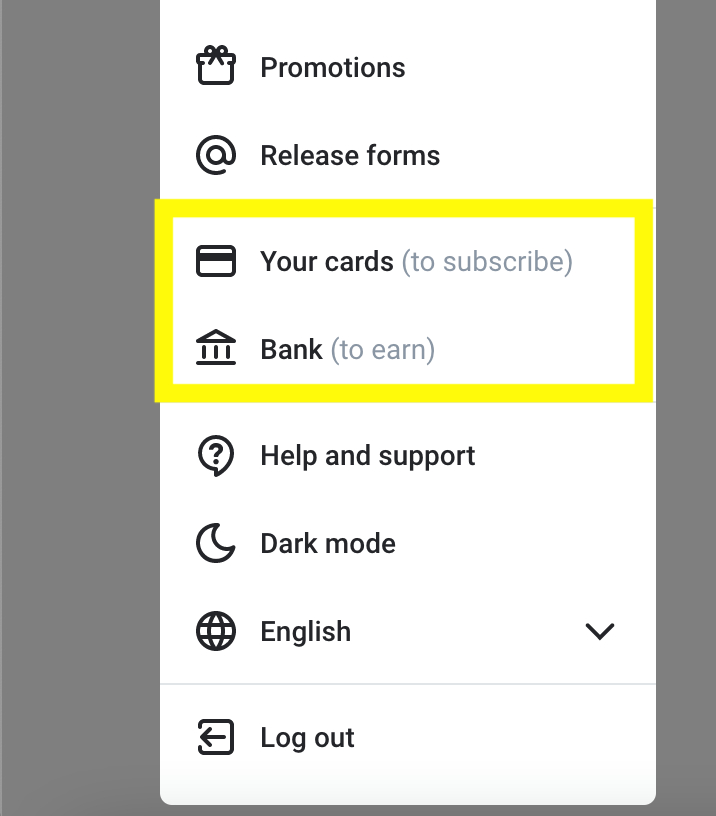 When learning how to make money on OnlyFans, the basic tools can help get you started.
The main way to bring in cash is through user subscriptions. After setting up a profile and choosing your monthly price, between $4.99 and $49.99, people can subscribe right to you for recurring payments.
Creators can also set up multi-month bundles for a quick boost in sales. If you charge $10 a month, then offering 3 months for $20 could bring in some new subscribers, for example.
OnlyFans also allows users to tip you for whatever amount they choose. This feature can also double as a way to do Pay-Per-View content. An example would be if you usually post solo content, then offer something like a video of you and another person getting busy.
The hotter the new content, the higher you can charge in the form of a tip for access.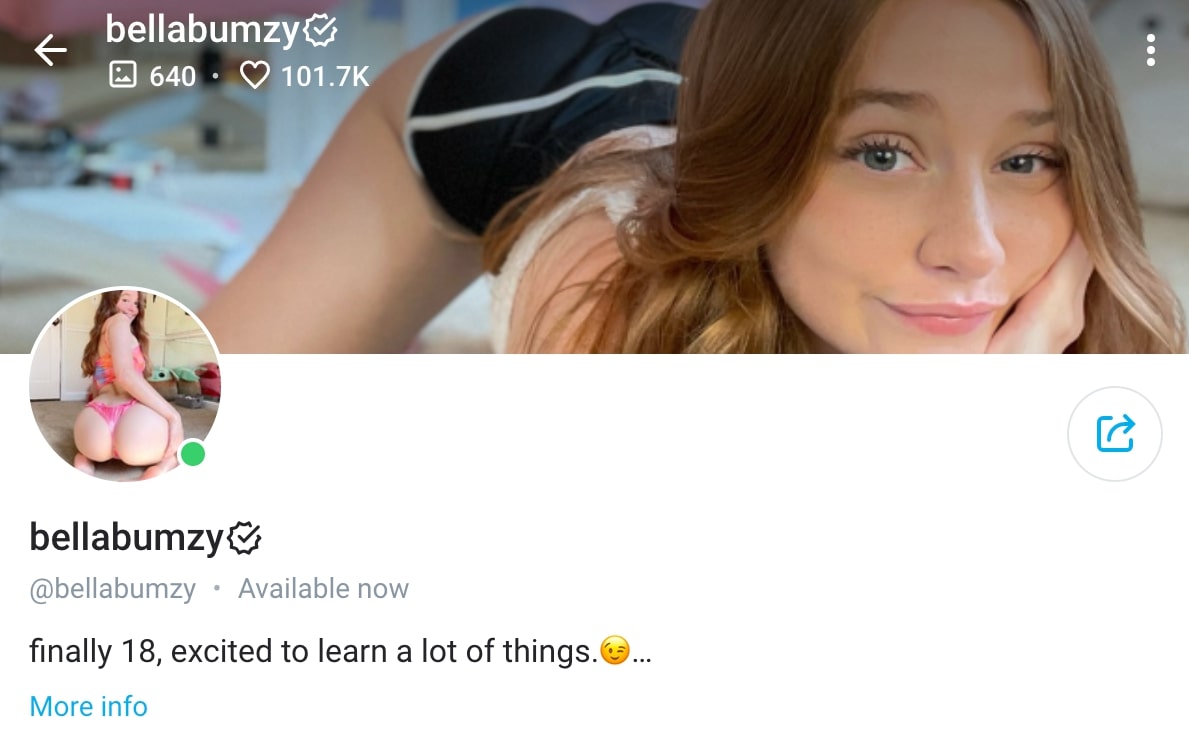 The messaging system is another gateway to earning more money from subscribers. This is where you can offer the aforementioned PPV content and connect with fans for custom content and services.
The custom content is making videos of pictures according to your fan's requests. The other services can be things like sexting, a video call, or a full Girlfriend Experience.
You can set your prices for these as you see fit. Maybe the customer wants a video that will take up a lot of time and resources, so you can charge them more than usual. For sexting and calls, you could do a flat rate or charge per hour.
The same goes for the Girlfriend Experience, which can take up a lot of time and energy but can bring in a good chunk of change.
Branching Out – Sending Your Fans to Other Platforms
Posting on OnlyFans may be enough for some people, but for others, it is just the beginning.
Figuring out how to make money on OnlyFans could mean using your OnlyFans account as a way to drive traffic to other platforms. One popular method is to post more mild offerings on the OnlyFans page for a low price and keep the wild stuff on your Patreon.
If you are someone that has some products or art you have been trying to turn a profit on, then feel free to post those with a quick and easy link to your store.
For those who want to go the "influencer" route, driving traffic to your Instagram or TikTok can drastically increase your subs and views. This should catch the eye of some companies looking to sponsor your content or offer a brand deal.
Posting a schedule for live streams on sites like Twitch can bring more viewers in who can sub for a few months there in addition to their OnlyFans subscription.
Speaking of live streams, you can also promote your live cam show. This is where you can bring in some extra earnings in the form of tips.
Think of OnlyFans as more of a social media platform than a porn site and get creative to increase your online clout.
Selling Your Merch, Technically
This may be a bit too much for some, but there is money to be made with your dirty laundry.
Selling your worn underwear or socks, even old bath water can be a cash cow.
Yeah, just reading that can weird some folks out.
Learning how to make money on OnlyFans can sometimes become a little creepy. The idea of some isolated weirdo owning some of your panties or jock strap can send a chill up your spine.
Good thing they paid $200 for a few pairs and you can warm up with your new designer jacket.
When it comes to selling items like old bath water, famously done by Belle Delphine, there is no way for someone to verify it is actually your used bath water. We are not saying Delphine did a bait-and-switch and just sold bottles of plain water, but it is an option.
Belle Delphine famously sold her bath water (supposedly) to fans.
The idea of selling something that is not actually covered in your dead skin cells may seem shady and dishonest, but that is your moral judgment to make.
So, run to Target, buy a cheap pack of undies, put each one on for a few minutes, then put them away. Boom, you now have inventory.
Putting Fans in the Stands – Gaining Your Onlyfans Audience
All of this is well and good, but putting the above tips to use when figuring out how to make money on OnlyFans does not matter much if you can not get your audience to subscribe in the first place.
This might be the toughest part of trying to succeed on OnlyFans. Millions of creators compete for attention, and you will need a way to stand out.
If you already have a decent following on another platform, then that can be a godsend for getting started. Most people would be willing to pay a few bucks at least once in order to see their favorite creator naked.
Using social media in the other direction by creating a specific Instagram or Reddit account can also help. Think of it as a way to advertise your page for free.
While it still exists, it's worth remembering that Twitter allows 18+ NSFW content too.
Whether it is on OnlyFans or Instagram, community engagement is a major factor in success. Post regularly and often with quality content and be sure to respond to comments and messages. Users are likelier to stick around if they feel connected to you.
Another way to separate yourself from the herd is to cater to niche audiences and their kinks.
There are obvious ones like BDSM, cosplaying, or roleplay scenarios. A more specific niche may have fewer devotees, but they are willing to pay more for their preferred kinky content.
You may already be a niche on your own. Are you a curvy redhead who is into Dungeons & Dragons or a thicc dude covered in hair and a collection of medieval weapons? There is a market for those personalities.
Or so I've heard…
Focusing on niche kinks can be a great route if you are averse to showing skin. There are accounts devoted to feet, ASMR, eating, and even ones where it's just a girl burping.
If you can imagine it, there is someone who will pay to get off on it.
Use what you have to your advantage in order to catch the user's attention.
Make That Paper – Get Your Money on Onlyfans
Figuring out how to make money on OnlyFans can be a maze of anxiety, but it doesn't have to be.
Follow these condensed tips to get on the right track:
Post new content regularly and often
Engage with your audience
Focus on a unique niche or fetish
Take advantage of features like messaging and PPV
Link out to other platforms for more money
Sell physical items
Promote the hell out of your page
If after all of this you are still stuck, check out our list of the best OnlyFans creators for inspiration.
Now, get posting and have fun! Sooner or later, your wallet will thank you.
Related articles: