When OnlyFans came about in 2016, they broke the mold for adult content creators the world over. Instead of getting exploited and underpaid by their 70-year old bosses, sex workers gained the opportunity to go independent. 
Of course, upon witnessing the platform's near-immediate success, other alternative sites decided to follow in OnlyFans' footsteps. When OnlyFans threatened to remove adult content from their site in August 2021, Fansly gained the most traction!
Nowadays, Fansly and OnlyFans are neck-and-neck in virtually every department. We'll be answering the question once and for all – which adult subscription platform reigns supreme? 
Fansly Vs OnlyFans Clash – At a Glance
OnlyFans
Fansly 
Subscription Tiers

 

Take advantage of free "teaser" option

 

Recurring subscription ($3 – $49.99 per month) 

One-time payment for direct messages & interaction (minimum of $5)

Free "teaser" option

Recurring subscription ($5 – $499.99 per month) 

One-time payment for direct messages & interaction (minimum of $5)

Payout Flexibility 

Creators get paid within

3 days

of requesting balance

$20 minimum request 

Creators get paid within

3 days

of requesting balance

$100 minimum request

Size & Popularity
1.2 million

adult content creators 

170+ million subscribers

2 million

adult content creators

130+ million subscribers 

Reputation & Founding

Founded in

2016

as an alternative for independent content creators 

Founded in

2017

with the intention of replacing OnlyFans 

Best Creator Features 

OnlyFans is nothing short of a household name 

Sell physical items to subscribers 

Your profile gets "suggested" and discovered by random viewers

Referral bonuses reduce fees & increase potential earnings

Higher monthly subscription maximums (make more $$)

Allows creators to request and receive "tip" donations

Interact with subscribers via stories, polls, and quizzes

Get other creators to use your referral link for extra $$

Social Media Integration

In-house traffic statistics 

Google Analytics 

Twitter 

In-house traffic statistics 

Twitter 

Twitch 

Commission & Fees 
80%

to creator /

20%

to platform

Referred creators keep 75% of their earnings up to $1 million

Creators earn 5% commission from all models they refer to OF for 1 year

80%

to creator /

20%

to platform

Creators earn 1% commission from all subscribers they refer

Creators earn 5% commission from all models they refer to Fansly for 1 year

Creators earn 1.5% lifetime commission from referred models after 1 year is up

Discreet Payment Methods
Viewers

must pay with a credit or debit card 

Creators can get paid via bank transfer in the US 

Viewers

must pay with a credit or debit card 

Creators can get paid via bank transfer, Skrill, or Paxum in the US

Who's It Best For? 

Adult content creators who are

just getting started

with softcore posts and nudes 

Popular content creators looking for a

backup plan

and the opportunity to gain

more subscribers

online 
Fansly Vs OnlyFans – What's the Difference?
Here's What Viewers Can Expect From Both Sites 
Viewers will enjoy a largely similar experience from OnlyFans and Fansly. 
You'll get first dibs on explicit photos, compromising videos, and private interactions that light the fire down below. Both OnlyFans and Fansly are home to mega-popular stars and girl-next-door types. 
Just make sure you don't follow your co-worker, ex-girlfriend, or second cousin by accident!
The vast majority of OnlyFans and Fansly accounts are paid, but thousands of "up-and-coming" models have free OnlyFans profiles that leave little to the imagination. 
While you shouldn't expect any personal freebies, you can drool over tantalizing lingerie and bikini pics in private. 
Alternatively, new sign-ups can purchase exclusive content and one-off videos from their favorite models. If you're feeling generous, you can leave a "tip" with your next inevitable DM. 
Fansly and OnlyFans both work on a subscription basis, meaning that you'll have to pay a monthly fee for continued access to personalized adult content. This fee varies from model to model, but most creators on OnlyFans and Fansly charge between $5 and $15 per month. 
Even though OnlyFans and Fansly share much of the same creator base, the same site layout, and the same sort of adult content; there are a few differences worth mentioning for viewers:
NSFW All The Way or Not?
Contrary to popular belief, OnlyFans doesn't just promote NSFW content.
In recent years, they've broadened their horizons to include physical fitness experts, business influencers, A-list celebrities, and famous Internet personalities who don't strip for the camera. 
Rather, celebrities and influencers use OnlyFans as a personalized social media site. Many fans pay for the opportunity to get an inside look at the daily lives of their favorite celebrities. If you're just here for the adult content, some OnlyFans creators won't appeal to you. 
Comparatively, Fansly keeps the focus on sexually explicit content. Upwards of two million creators post nude photos, jaw-dropping video clips, and exclusive pay-per-view content that could be featured on the front page of PornHub Premium. 
While OnlyFans creators including top trans OnlyFans sell their used props off-site all the time, Fansly creators can post items for sale directly on their website. 
Additionally, Fansly's content rules are more lax. From cannabis-focused videos to lactation, they break boundaries OnlyFans won't touch. 
RELATED: The Crazy World of "No Nut November"
Notable Differences for Adult Content Creators 
Creators should know that OnlyFans may not promote NSFW content forever! 
After they got hassled by major payment processors in August of 2021, the founders of OnlyFans threatened to boot adult content creators from their platform. 
Within a matter of days, the outpouring of extreme backlash from independent sex workers prompted OnlyFans to reverse their decision. Thankfully, OnlyFans hasn't changed the winning formula in 2023, but there's no telling how they'll react to "getting cornered" in the future. 
Content creators looking for a greater sense of job security should consider posting their wares on Fansly. Unlike OnlyFans, Fansly's founders refused to back down when Visa and MasterCard effectively banned transactions related to pornographic content. 
Earning Potential
Building on that point, Fansly appears to offer a significantly higher degree of creative freedom and financial potential for models. Top-earning OF models charge a maximum of $49.99 per month for access to their pages; but Fansly's top earners can charge up to $499.99 per month. 
Additionally, Fansly gives their models the opportunity to sell physical items directly on-site. While the top OnlyFans creators can certainly auction their used props off-site, Fansly provided a layer of added security for both parties involved. 
Notably, OnlyFans encourages SFW content alongside NSFW content. Even if you're not here to make a killing from your sexiest photos and videos, OnlyFans doesn't mind. You're welcome to post workout routines, cooking recipes, and business strategies for your loyal fans. 
Fansly is geared strictly towards adult content creators, so there isn't much room (or earning potential) associated with YouTube-style videos and SFW photos.
Both sites employ their creators as independent contractors. Whether you choose OnlyFans, Fansly, or both; you'll keep 80% of your earnings. Tax isn't withheld from your earnings like a normal job, which means that you are responsible for paying your own taxes on that 80%. 
After you verify your ID with Fansly or OnlyFans, you can choose your own subscription price and start posting explicit content. Both sites allow creators to host free "teaser" pages, which can be helpful for promotion and marketing purposes. 
Payout Plans
While there are numerous similarities between OnlyFans and Fansly, payouts work a bit differently between the two platforms. You can cash out your earnings daily with OnlyFans, and you're allowed to withdraw as little as $20 per transaction via bank transfer. 
Comparatively, Fansly institutes a $100 payout minimum for creators, and you have to wait 7 days before seeing the fruits of your labor. On the bright side, you can get paid through Skrill, Paxum, and even cryptocurrency if you reside within Ukraine or Russia. 
Remember, there's no hard-and-fast rule prohibiting content creators from using both platforms simultaneously!
Fansly Vs OnlyFans – FAQs About Both Platforms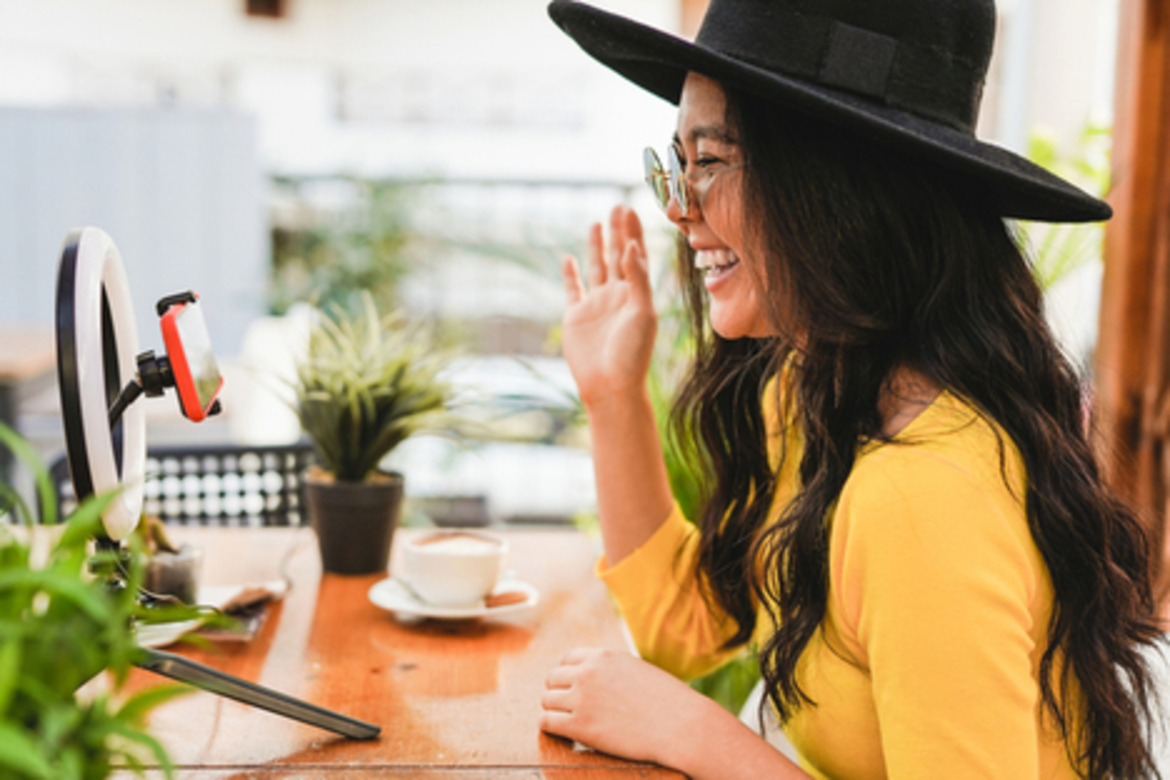 Which Site Is More Popular in 2023? 
Contrary to popular belief, Fansly is more popular (at the moment) for content creators than OnlyFans in 2023.
As of right now, up to 4,000 new subscribers are getting started with Fansly every hour. It's no surprise they top the charts with 2 million creators and 130+ million subscribers.
Comparatively, OnlyFans hosts adult content from 1.2 million creators. Approximately 170 million paid subscribers keep tabs on their favorite models from afar.
While even the layout of Fansly resembles a carbon-copy of OnlyFans, they've surpassed their predecessor in terms of popularity for upcoming content creators.
If you're serious about finding brand–new viewers (or if you're a viewer looking for more explicit content), Fansly is probably your best bet. For those who want maximum subscriber power, though, OF is up there, and proof is in the pudding with our best OnlyFans girls.
Does Fansly Offer More Features for Adult Content Creators? 
Yes, Fansly offers a few extra features for adult content creators. While creators determine their own price across both platforms, Fansly offers much higher subscription limits. 
OnlyFans creators can charge a maximum of $49.99 per month for access to their page, but Fansly gives you the freedom to charge $499.99 per month. If you have the popularity and the confidence to demand your worth, Fansly helps creators gain access to a higher tax bracket. 
OnlyFans and Fansly offer a very similar bonus program, allowing creators to glean 5% commission from each model they refer. Here's the difference – Fansly creators will receive 1.5% commission from their referee's earnings forever. 
Which Site Lets Creators Keep More of Their Earnings?
These two adult subscription platforms allow creators to keep 80% of their earnings. Unless you've used a referral link, OnlyFans and Fansly both take a 20% commission upfront. 
Other adult subscription-based platforms take up to 60% of your earnings, so we think this commission split is very fair. If we wanted to be pedantic about it, we'd say that Fansly offers a higher earning potential for models who refer their friends to the site. 
After your referee's first year on Fansly, you'll earn 1.5% commission from whatever they make. There's no expiry limit here, so it's easy to earn passive income as you post regularly online. 
OnlyFans vs Fansly – Which Site Offers More Creative Freedom? 
We'd have to say that Fansly offers more creative freedom for their models. After OnlyFans threatened to remove adult content from their platform entirely, Fansly became the go-to choice for thousands of content creators and millions of paying subscribers. 
Viewers looking for unconventional, sexually explicit content would be wise to explore Fansly's creator base. Beyond some very obvious legal boundaries, Fansly doesn't censor content in any capacity. They've been largely unaffected by OnlyFans' recent activities. 
Creators can sell content, physical items, or direct messages through the Fansly website. 
Are There Any Other OnlyFans Alternatives? 
There are numerous paid OnlyFans alternatives. 
While Fansly is arguably the best viable alternative to OnlyFans, sites like FriendsOnly and Fanvue are up-and-coming options for models (or viewers) interested in exploring alternative sites. 
Many of these alternative sites boast identical features – for example, you can sell PPV content, charge a recurring monthly fee, or request "tips" for personal interactions across the board. That said, many creators and viewers remain loyal to one site almost exclusively. 
If you want to find new content or gain more subscribers, we'd suggest making a profile with two or three OnlyFans alternatives at once.
Final Thoughts on Fansly Vs OnlyFans – Which Subscription-Based Platform Is Best for Content Creators and Their Fans in 2023? 
For the average adult content creator, Fansly beats OnlyFans by a very thin margin. Given their uncensored creative freedom and lucrative referral bonuses, we had to give Fansly the upper hand.
While OnlyFans is nothing short of a household name, their brief threat to ban adult content has led many creators to consider Fansly a superior option with their focus squarely on explicit content.
All that said, for the best earning and viewing experience, we'd highly recommend browsing both platforms to see which is right for you.
Related articles: