With a little bit of lube and the right sex toy, you can transform your monotonous sex routines with your partner(s) into a pleasingly explosive sex life.
Alternatively, you can make jacking off much more fun!
Whether you're using sex toys solo or with a partner,we've taken the liberty to find the 27 best male sex toys for penis and/or prostate pleasure.
Don't break a sweat.
**DISCLAIMER: "Many toys in this article can be used by people with penises & prostates, regardless of gender identity**
Best Male Sex Toys in 2023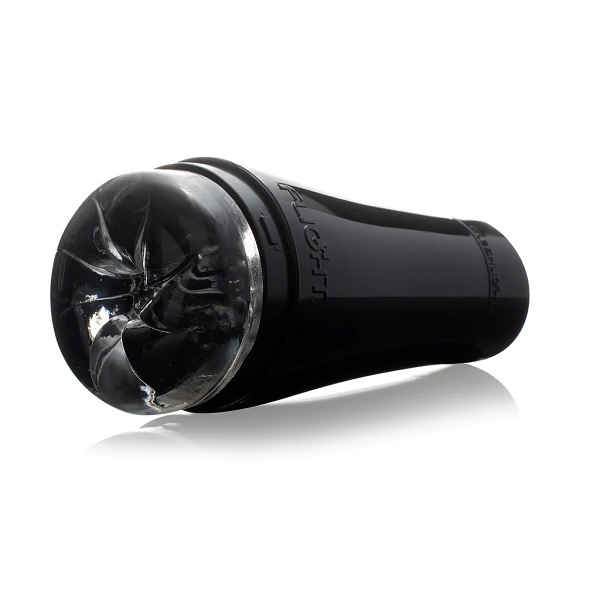 This portable sex toy by Fleshlight is their idea of an unforgettable flight to your orgasmic destination. Light and compact, you can carry it anywhere and hide it in plain sight. 
Well, to some degree.
The Flight Pilot's SuperSkin 6" insertable sleeve interior is as close to the real deal as it gets with a series of bumps, ribs, and width changes that'll give you the best male masturbation experience.
2. Lovense Max 2 – Best Male Bluetooth Vibrator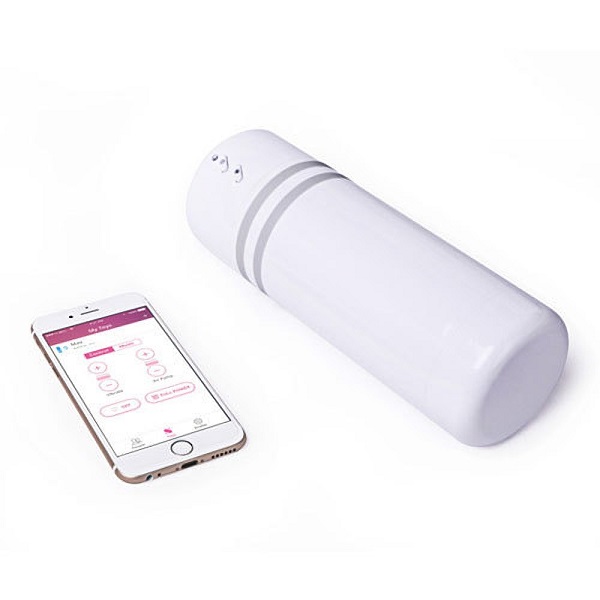 Max 2 by Lovense has all the fancy bells and whistles a playboy might look for in masturbation sleeves. Its 9-inch multiple sensation sleeve (a life-like grip) contracts at 360° and has a small air hole to give you complete suction control.
And the best part…?
The Max 2 line series have long-distance control so that you can let your partner in on the action from anywhere via the mobile app.
3. TENGA Eggs – Best Disposable Penis Toys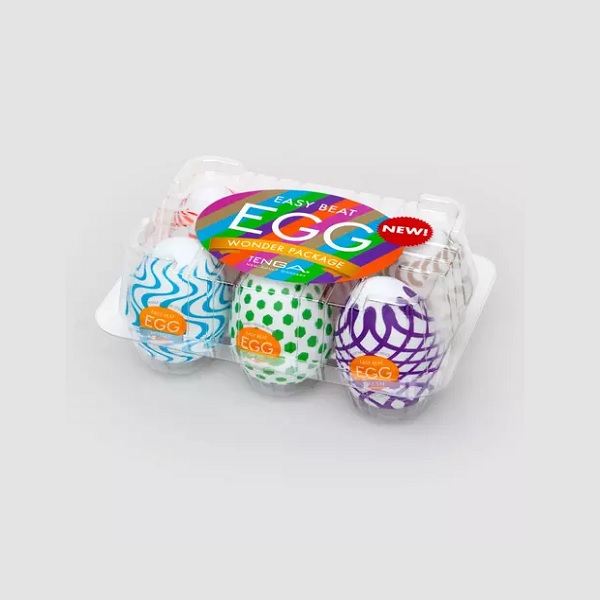 Tenga Eggs come in a disposable set of 6 stretchy, pocket-size eggs with different textures. They're not too 'rough' and so are suitable if you aren't the aggressive type. Each egg has a stash of lube inside, so you won't need to pop an extra dollar for the first few rounds of entertainment. 
And even though the company recommends only a single session per egg, it is easy to clean and can be reused a second time if you don't beat the life out of them in the first use.
4. Autoblow AI – Best AI Blow Job Sex Toy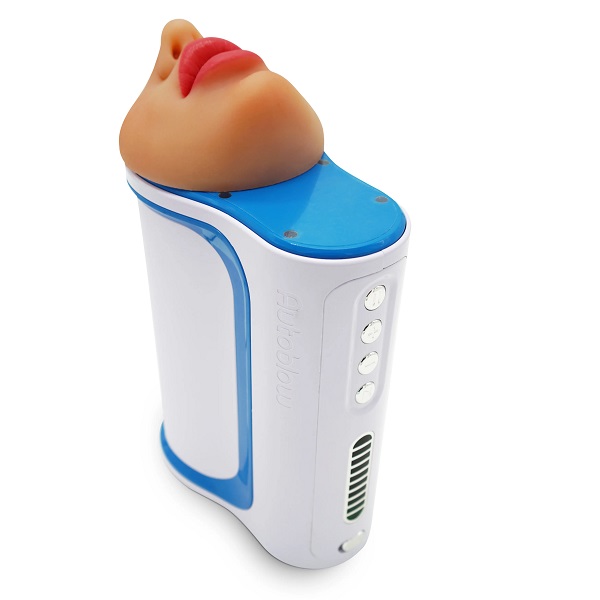 Autoblow's automatic male masturbator was designed to blow you away with 10 different speeds using artificial intelligence to mimic your partner's oral reflexes. This high-tech sex toy also connects to the internet via WiFi which lets you download blowjob presets from masters of the craft.
Note, however, that Autoblow needs to be plugged into an electric outlet to work, but at least you won't have to worry about batteries dying out in the middle of a party.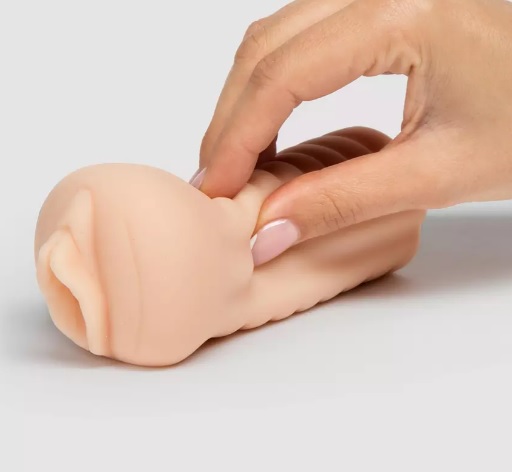 Ella is your new friend with benefits. She is supple, smooth, with welcoming lips, and has a firm grip that doesn't need you to strain when looking for realism. Her 5-inch ribbed exterior provides a firm grip when polishing your tool or when your partner does it for you.
You can also sweeten the deal by slipping in a bullet vibrator at the base to give you that extra nudge you'd want from a sex toy. Consider using the renewer powder each time after using her to keep your Ella in optimum condition.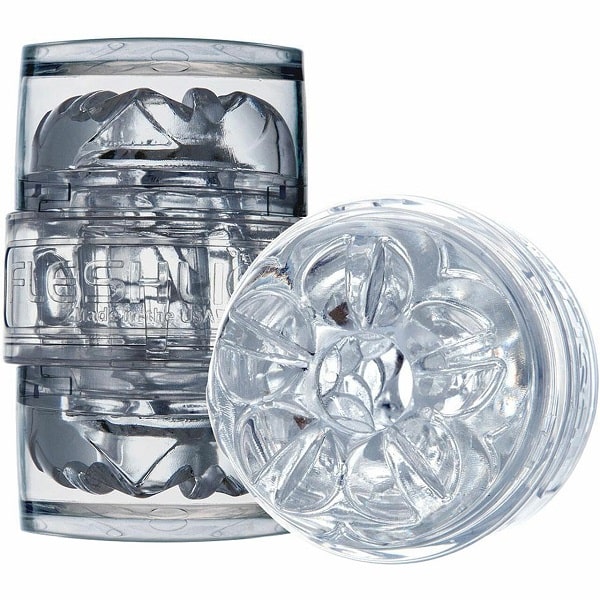 The Quickshot Vantage is the best oral sex supplement for adventurous couples or solo players. It's half the size of the original Fleshlight and opens at both ends to give you a pleasant stroking experience and a faster drying time.
The sleeve is clear and cleans easily; you only have to slip it out of its case, rinse it with warm water or cleaning liquid, and then let it dry out.
7. TENGA Flip Zero – Best Plastic Male Masturbator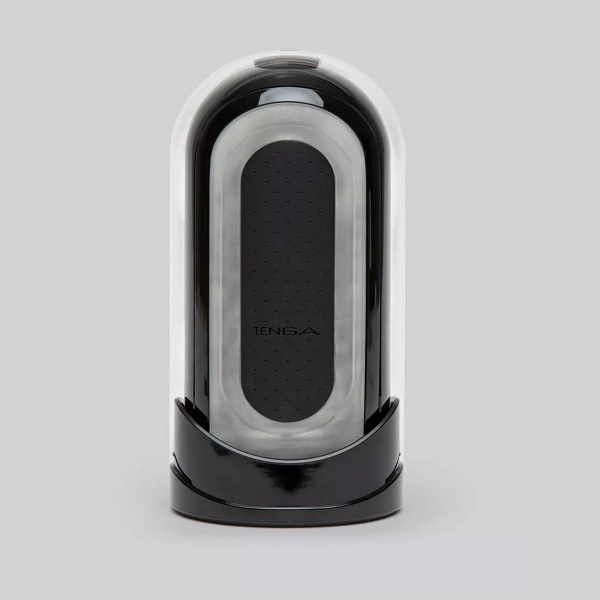 The Flip Zero male sex toy is a superb addition to your collection due to its intricate, detailed sleeves. Its canal is uniquely molded with a rippled dome at the tip and a ridge wall further up that leads you up to the layered end orb for a wholesome stroke and grip effect.
Its flip design allows you to open it, apply just enough lube, and distribute it evenly, to avoid a messy spill. That also makes cleaning easier; you can let it dry while standing on its open slides.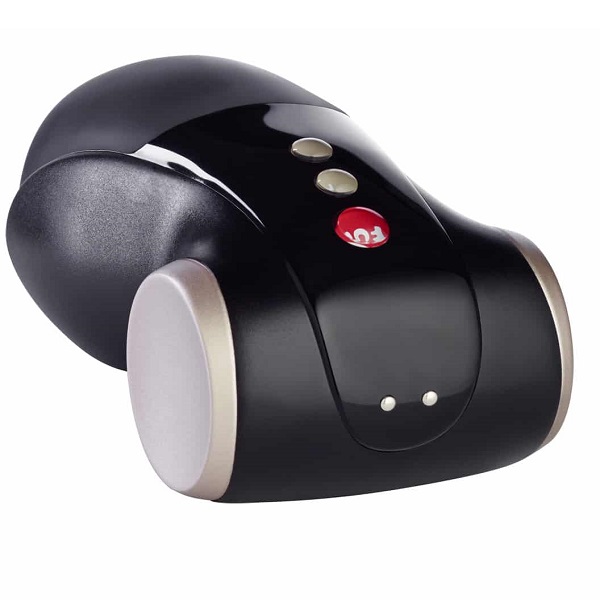 If you like getting served at the tip, you will love the Cobra Libre II male sex toy. This male vibrator is open on one side and has a 3.5-inch insertable sleeve that looks like a snug cup – just enough to enfold and rumble your shaft's head and frenulum to a hands-free climax.
Besides being travel-sized, it's also rechargeable, waterproof, and equipped with a travel lock, so you don't have to worry about accidentally turning it on when using the subway.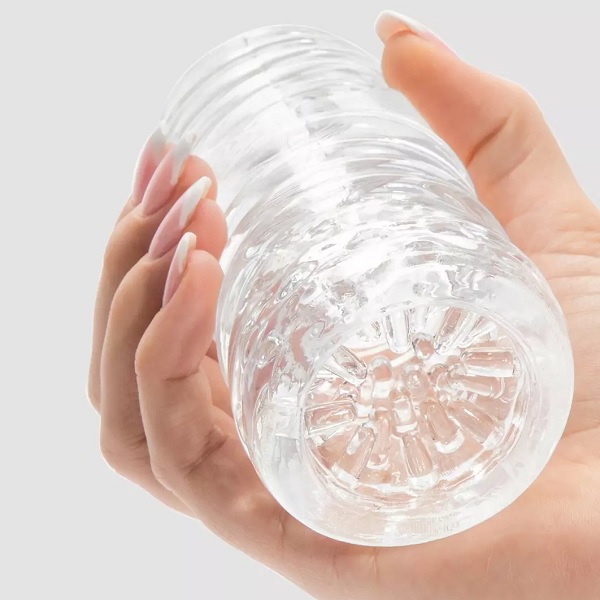 Ride away Tracey's see-through Supersex Stroker, made to slide over and take over the world of male masturbators. The Supersex Stroker is an ideal masturbation aid for hand jobs and does terrific oral sex stimulation. 
Indulge in mind-blowing solo missions once thrust into the gentle tendrils that welcome you at the mouth. The ribs and ridges further inside will also sustain your arousal at any given time.
10. Fleshlight Riley Reid – Best Model-Influenced Sex Toy for Males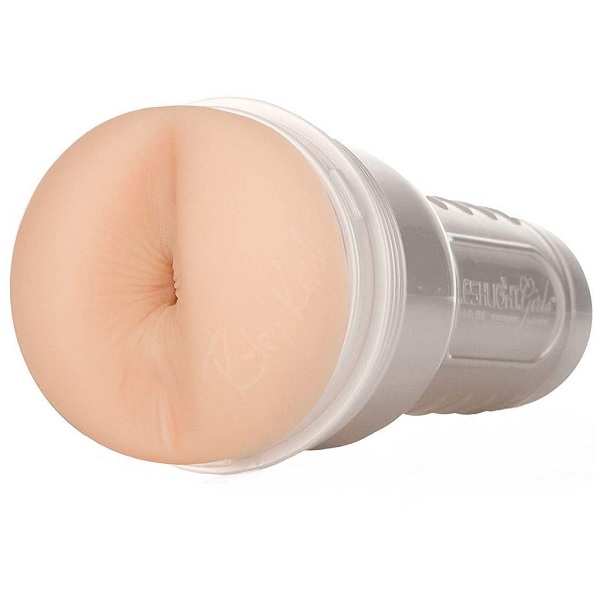 This Riley trademark Fleshlight masturbation sleeve comes in a vaginal and anal option molded after her goodies. This dynamic sex toy has multiple pleasure pockets and a mix of tendrils and spirals that add intense pleasure with every thrust.
It's best used for solo play or spicing up partnered sex and is very easy to use, clean, and store.
11. Lovense Gush – Best Male Vibrator for Glans Stimulation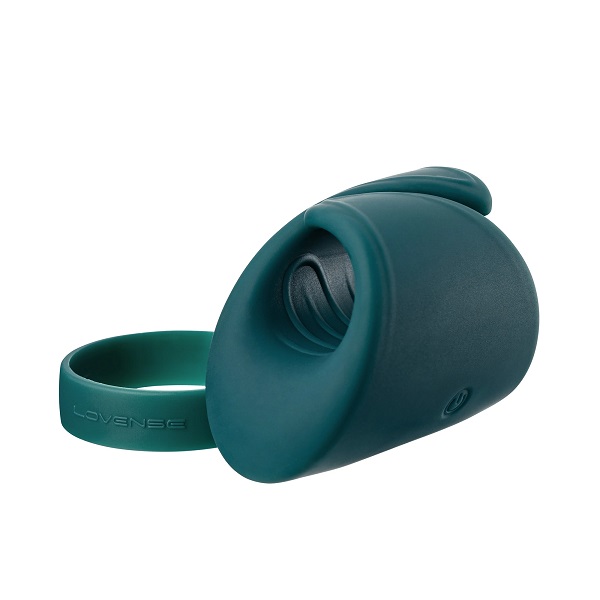 The best male vibrators fit all sizes and still perform. That's what you get with the Gush glans vibrator for the most part. It's made from silicone material, making it soft, smooth, and skin-like upon touch. It's also stretchy and can be adjusted to fit various penis girths.
This smart, vibrating stoker also has powerful vibrations perfect for hands-free solo orgasms. And if you want your eyes rolling back into your head, you can always strap in the optional rubber band over this glans sex toy for added grip and intensity.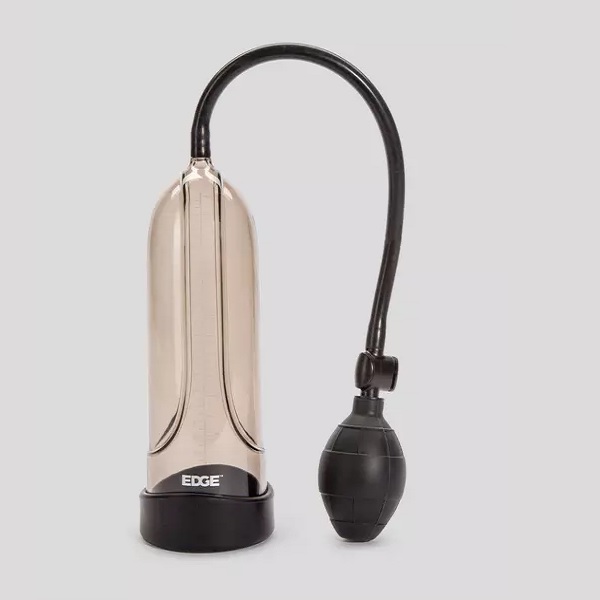 Tracey's Edge penis pump comes as a handheld cylinder and bulb. It's the type of sex toy for men that comes in handy if you have mild erectile dysfunction. And yes, it's not the best orgasmic stimulator, but it can potentially add "presence" to your business.
The cylinder's mouth is layered with silicone for a tight and soft grip, allowing pressure to build up inside without hurting your nerves. It boosts your sexual stamina if used well, making you last longer than the proverbial minute.
Say hello to Lovehoney's Big Boy prostate massager. It's one of the most famous men's sex toys for anal stimulation and is mainly built for the pros. It's the best sex toy for this use as it has 7 vibration functions, fully customizable for heartwarming tremors or ground-shaking pulsations – whichever turns you on.
Attached to its end is a bullet-shaped vibrator that massages your perineum for double pleasure. This makes it a great addition to partnered sex as you both get a taste of heaven as the session continues.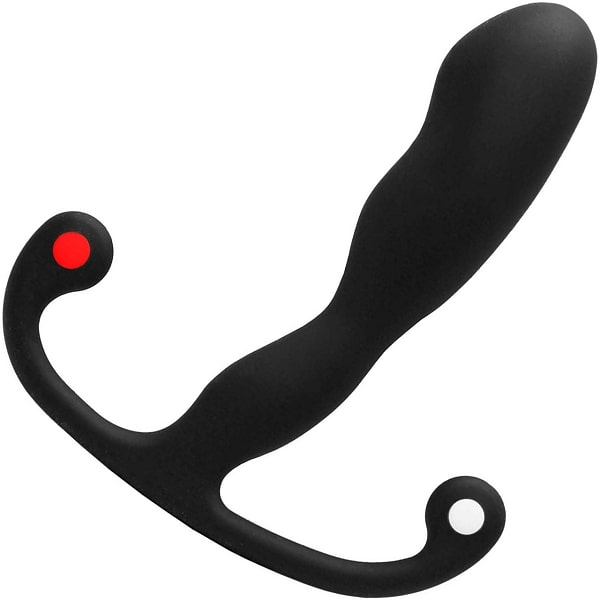 A healthy prostate is great for many things. That's why Aneros's Helix Syn™ Trident focuses more on the health aspect when drilling orgasmic vibrations to your p-spot. It's only insertable up to 3.5 inches, which makes it perfect for both pros and beginners.
The Trident prostate massager is perfectly contoured, with a 0.98-inch head and arms designed to work on you both nternally and externally. You only need to lay on your back (or side, depending on which is more comfortable for you) relax, and wait for the magic to come.
Some muscle training is required for the best results (the legendary body-shaking SUPER O) but it comes with practice.
Price: $69.95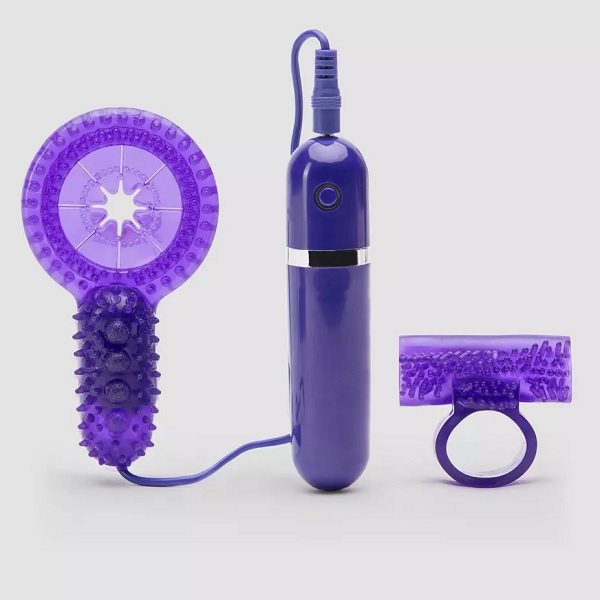 This Bionic Bullet keeps you firmly erect while its removable bullet vibrator on top of the cock ring gently tingles your partner's clitoris. Once you slide the vibrating cock ring to the base of your penis, you'll get a rock-solid hard-on and enough space for your balls to hang about.
What's better is that you can use the bullet vibrator separately as an external massager giving you two toys in one for both of you. And since it's one of the known silicone toys, this cock ring works better with silicone-based lubes.
16. Aneros Vice 2 – Top Remote-Controlled Anal Toy
 
The Vice 2 builds its success on the previous Vice massager, the ultimate prostate pleasure tool. An included remote gives you a dashing hands-free control over 18 preset vibration patterns, 4 varying speeds, and a Joy button for custom cruising.
The only downside for some is that it's only insertable up to 4.4 inches deep, but it's a great addition to your relationship for close-range control. However, it's 1.30 inches wide at the tip and the middle ridge and has a thin neck at the base to hold firmly in place when you switch it on.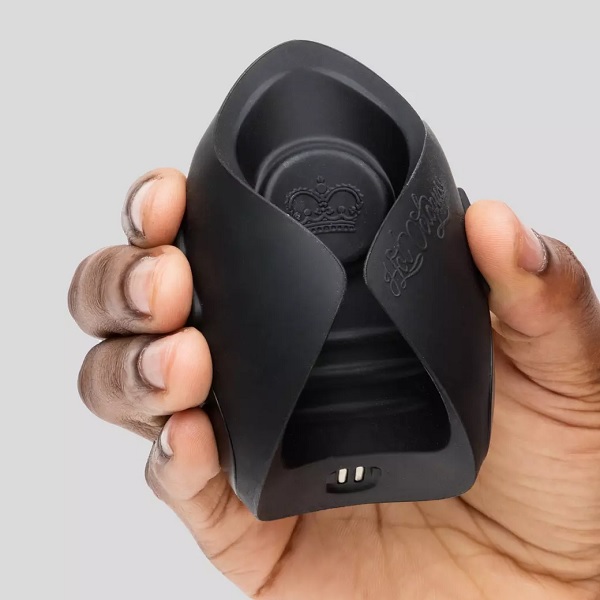 Thanks to its new features, this revamped Guybrator™ is the best male sex toy as far as interactiveness is concerned and can last up to 1 hour on a full charge. This sex toy for men connects to your phone/pc and can sync with 2D and VR videos for real-time stimulation.
Using Kiiro's FeelConnect app, you can ask your partner to connect from wherever they are and feel every pleasure command they make once they pair to the app. And at only 4 inches, it is very portable and even comes with a travel pouch to carry it with.
RELATED: Best VR Porn Sites
18. FUN FACTORY Manta – Best Handheld Vibrating Stroker
 
The Manta makes a superb addition to your solo adventure or partner play. You'll love how well it grips thanks to the looped handle and its expandable wing-like tips that can accommodate most shaft sizes, so you are not distracted by discomfort.
The powerful G5 motors in this handheld vibrator send up 6 different vibration impulses to sync with your strokes. This makes a bewildering accompaniment during an oral session or penetrative sex with your partner.
Use it on a penis, clitoris, nipples… whatever external body part you want to massage.
19. Lelo TOR 2 – Top Rechargeable Vibrating Cock Ring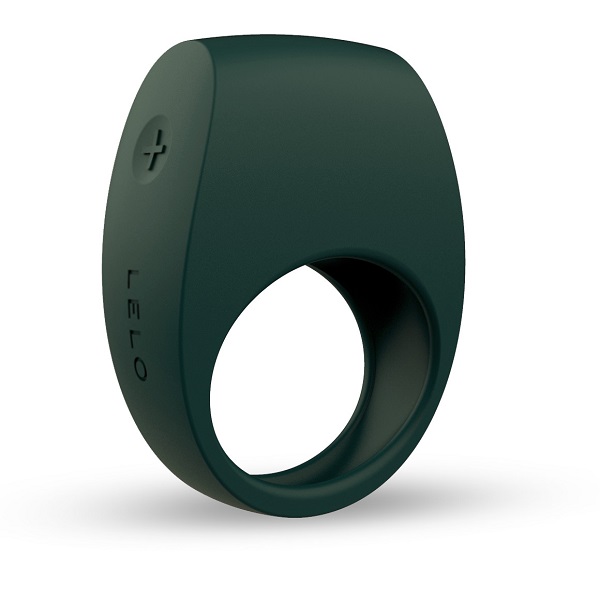 Tor 2 is a revolutionary vibrating cock ring for dynamic pleasure and satisfaction for solo and couple plays. Crafted from flexible silicone, this cock ring fits all sizes and has powerful built-in motors to thrill you and your partner's clitoris.
You have two buttons on the side for swift control, 100% waterproof functionality, and purrs in 6 vibration modes, giving you the ultimate stimulation package. Once it is all juiced up, it can run continuously for 1½ hours before you need to recharge it again. 
20. TENGA Onacup – Top Disposable Mastubator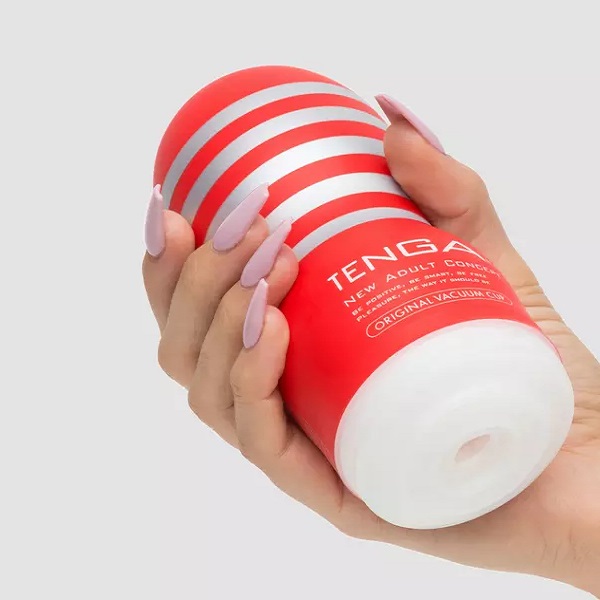 The Original Vacuum Cup by Tenga is a great solo toy that recreates the best blowjobs to ever exist. It is only recommended for one-time use and disposed of after, making it a great companion for a long journey.
The one-way valve at the opening creates a thrilling vacuum, lined with smooth, textured pre-lubed walls and a suction hole at the tip to control airflow. You can maintain the pressure inside the cup's masturbation sleeve by placing or removing your finger from the air hole.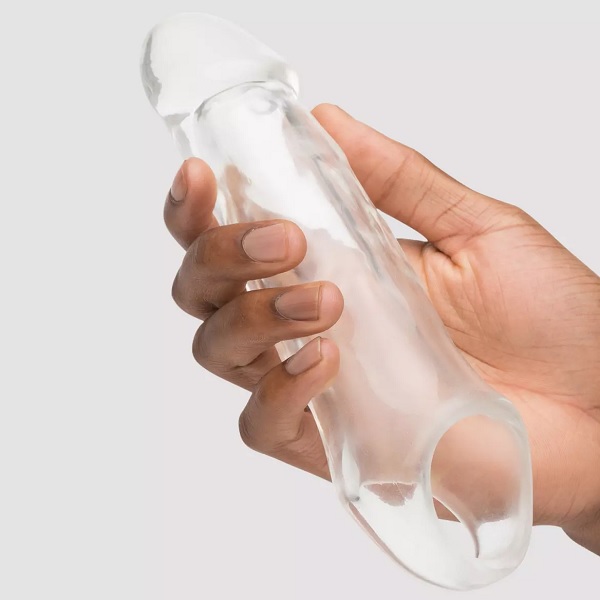 A big mighty fella is not enough! How about we make him Mega Mighty with 2 additional inches?
Pleasure your partner with all the sizes they need with this stretchy 6-inch transparent sleeve with a realistic head molded for precise stimulus. It holds perfectly in place thanks to a ball loop at the base that fits around your testicles, so it doesn't fall off in the middle of an intense moment. 
22. NJOY Pure Wand – Best Stainless Steel Prostate Toy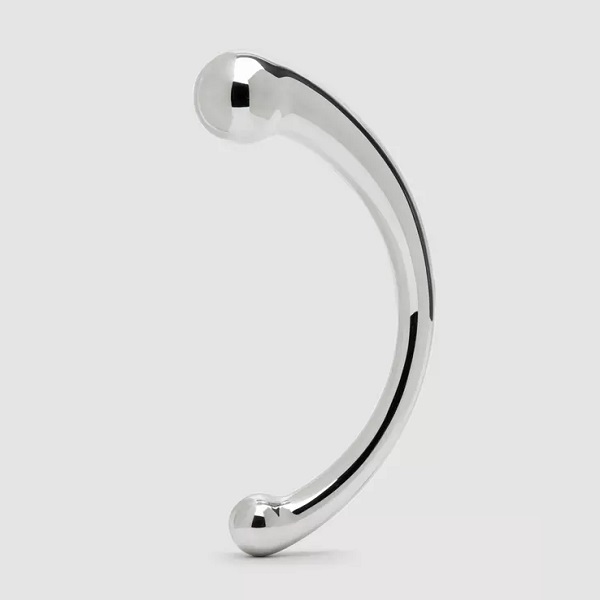 Talk about being the "man of steel" with NJOY's stainless steel wand crafted with a sleek curvature that hits your male g-spot with blissful massage rhythms. You can use it on yourself or your partner and delight in the pleasures at the tips of the curved tapered ends.
Apart from its eye-catching aesthetics, you'll do most of the work yourself. That's because it doesn't come with special vibration motors and weighs about one and a half pounds. But it's still a great anal toy for solo play.
23. Aneros Progasm – Best Non-Vibrating P-Spot Massager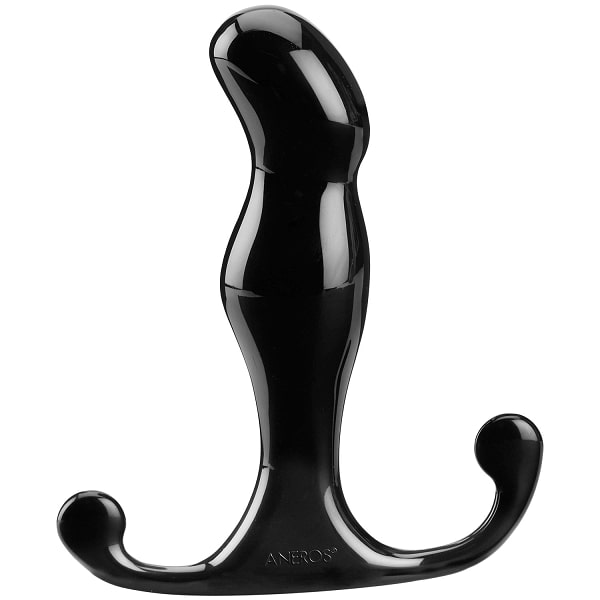 The Progasm is one of Aneros's high-end prostate massagers that delights the male g-spot when you're working solo or with a lover. Since it's not run using a motor, the rhythm of your hand movements and kegel muscle contractions create the magic.
The Progasm comes in 3 colors, is larger than the others from the company, and is the ultimate prostate toy for pro players. Its outstretched, bulbous arms ensure you get all-around sensations running to your back and hold the Progasm in place.
24. Lelo Loki Wave – Top Luxurious Prostate Toy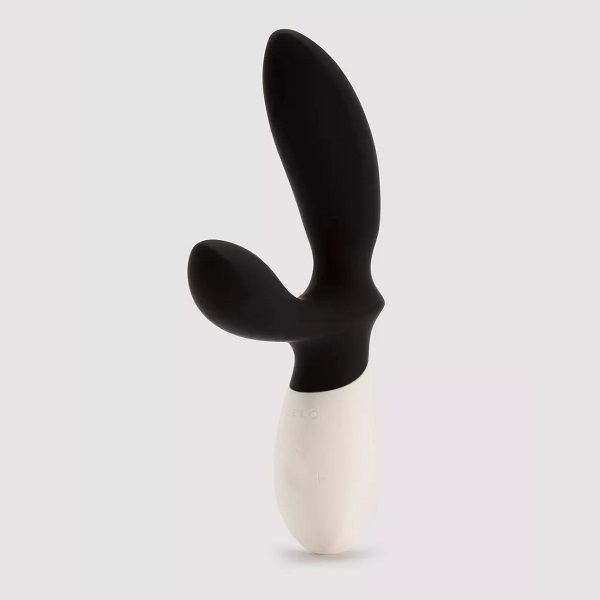 Lelo's high-end prostate vibrator might just be what you're missing to achieve the wildest anal sensations yet. It can be handheld or used hands-free, depending on how rigorous you like your entertainment.
Loki's soft, premium silicone casing feels heavenly on your tank, which only adds to the overall excitement. Pair this with its finger-like probing mechanism, and you're set for a sunny homerun, thanks to its 10 intense vibration settings.
25. Fleshlight Autumn Falls – Top Model-Inspired Fleshlight with Textured Details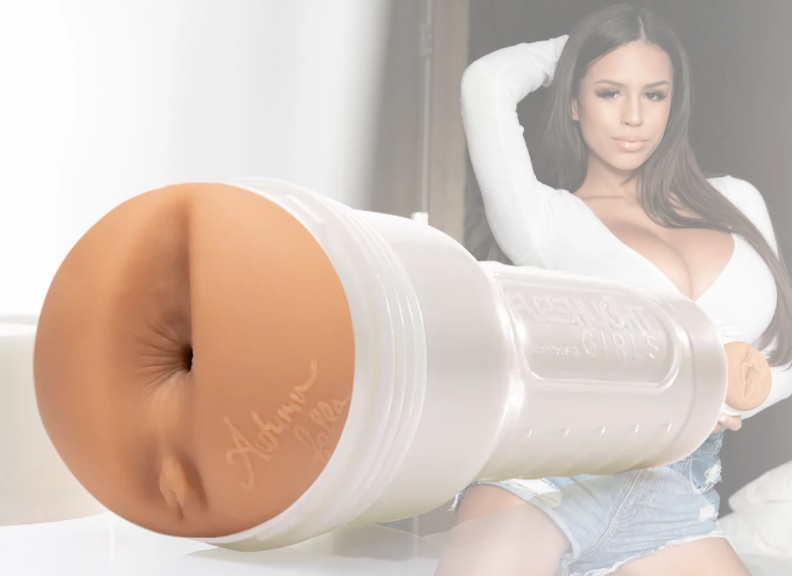 Sassy Latina pornstar Autumn Falls partnered with Fleshlight to produce a mold of her alluring orifices. Like other inspired sex toys, the Autumn Falls comes in a vaginal and anal variety, with different inner textures but the same velvety feel.
This masturbation sleeve has a variety of textures ranging from ribs, nodes, and ridges running 'till the end. To get the best stimulating experience, you should use a generous helping of water-based lube.
26. Lovense Edge 2 – Best Adjustable Prostate Massager

The Lovense Edge 2 is one of the best sex toys for men that hits your P-spot just right. It has an adjustable arm to find and sit on your prostate comfortably to generate more accurate stimulation.
Like every other Lovense product, you can control your Edge via the app or give the honors to your lover. This toy is USB chargeable and has an improved battery to last you 1.7 hours continuously.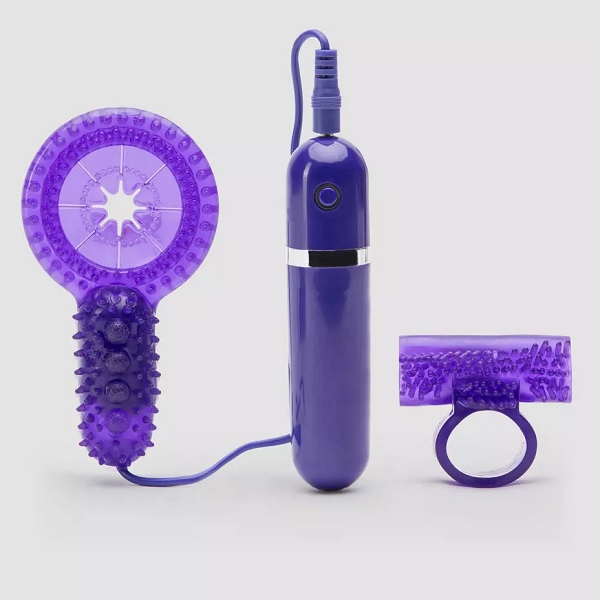 Are you looking for a beginner's sex toy for couples? Why don't you try the Bedtime double bullet attached with a 32-inch cord-to-remote-control? Unfortunately, it's not waterproof and should be kept away from the showers and tub.
However, it's made from hypoallergenic silicone that feels plush once inserted in your butt and has 7 vibe patterns and 3 speeds for a varying anal stimulation experience.
What Kind of Sex Toys Do Men Use?
Here are the 5 main types of male sex toy that you're likely to come across –
1. Fleshlights & Strokers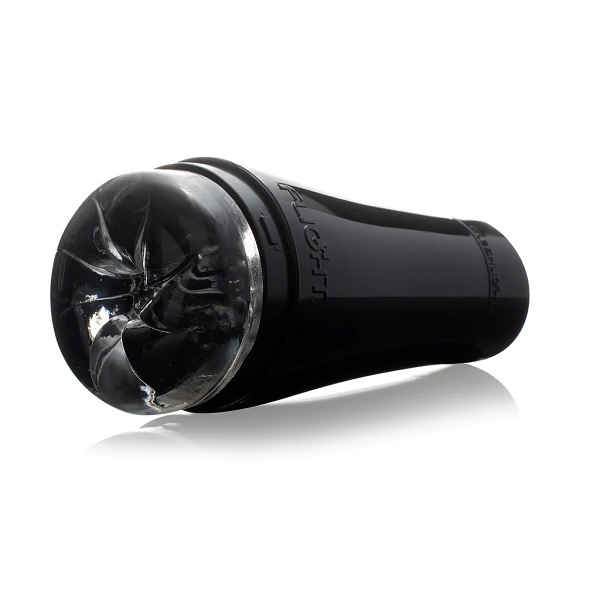 Fleshlights and strokers like the  Fleshlight Flight Pilot (above) are types of artificial vagina/butt molded in the form of a silicone sleeve to look and feel like the real deal. 
Some are encased in a plastic cover to keep it safely clean and for a tight grip, while others are not. They are best used either during a solo or couple masturbation session.
2. Penis Vibrators (or "guybrators")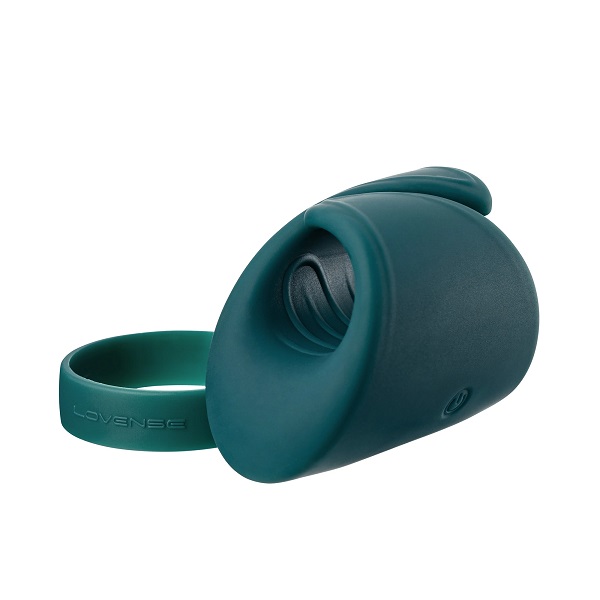 A penis vibrator like the Lovense Gush (above) is typically a motor built into a silicone/TPE casing. It is placed at the base, shaft, or head of the penis and set to vibrate at the desired frequency.
When turned on, you'll receive pleasure leading to an orgasm if you play right due to the tuned vibe frequencies hitting against the sensitive nerve endings of your penis.
3. Prostate Massagers (for anal G-spot fun)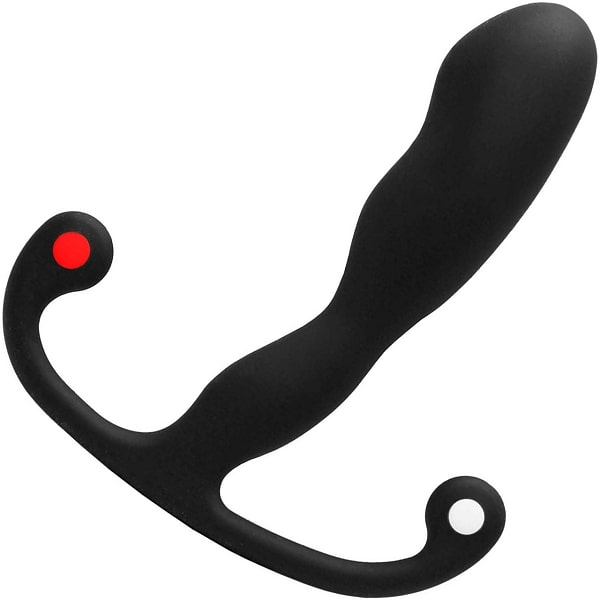 A prostate massager like the Aneros Helix Syn Trident (above) is a toy with a curved bulbous shape designed to penetrate your anal sphincter and stimulate your prostate glands, also known as the P-spot.
Most of them have an extended arm that also sends stimulations to your perineum, giving you double pleasure during anal play.
There are vibrating and non-vibrating p-massagers to suit different tastes.
4. Automatic Masturbators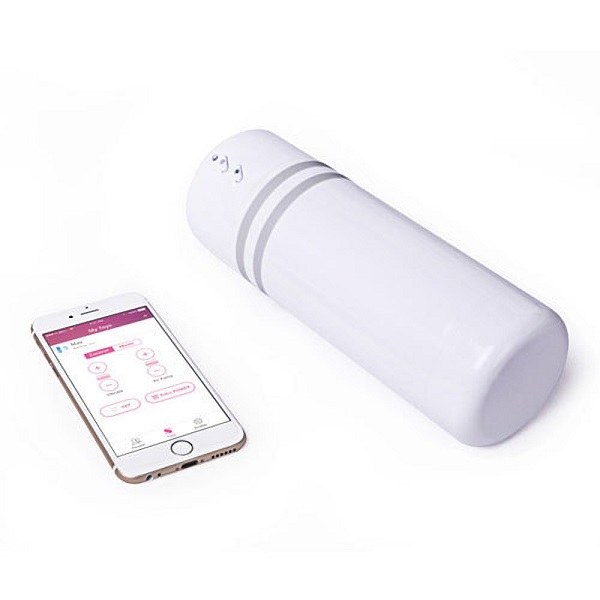 Automatic masturbators like the Lovense Max 2 (above) are specially designed machines that vibrate against or suck your rod without much physical input from you.
Once you put it on, just set it to vibrate or suck at the rate you want, lay back, and enjoy the moment. Yes, these things really do exist! But they'll cost a pretty penny…
5. Cock Rings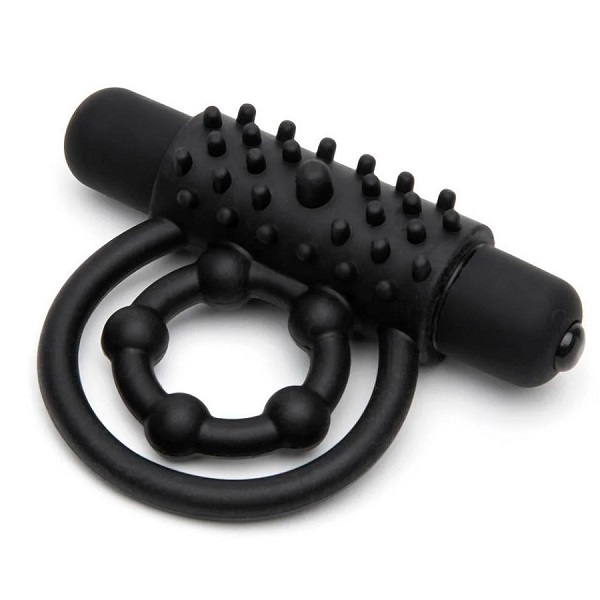 Cock rings are flexible rubber, silicone, or sometimes coiled steel circular aids worn at the base of your penis to restrict blood flow and maintain an erection or prevent premature ejaculation.
Some dynamic cock rings, like the Lovehoney Bionic Bullet (above), have a bullet vibrator attached to add more flavor.
Sex Toys For Men FAQs
Is It Weird for Men To Buy Sex Toys?
No, it's not weird for men to buy sex toys. Most men have had to masturbate at one point in their life, and many enjoy it so much that they want to explore more variety. 
A 2009 study by Indiana University found that 45% of men aged between 18-65 had used a sex toy at least once in their sex life.
What Is the Best Lube for the Best Men's Sex Toys?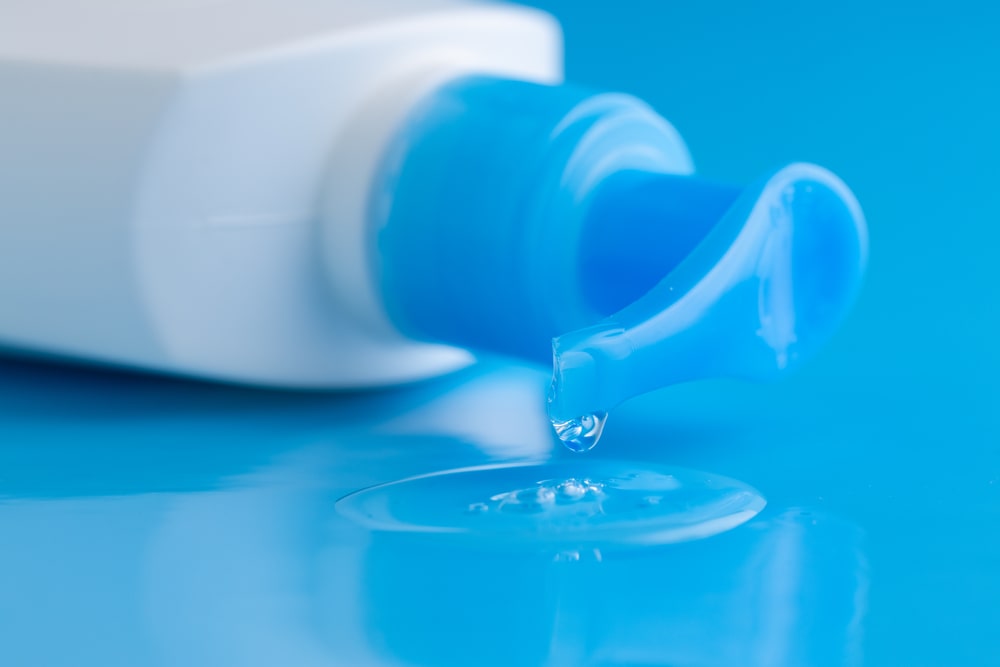 You have to consider the type of male sex toy in your possession before deciding which lube goes where. 
But…
Since most sex toys are made from silicone, it's best to use water-based lubes as silicone-based lubes would destroy them.
Water-based lubricants are:
easy to use
compatible with basically any sex toy
inexpensive
stainless (at least most of the time)
RELATED: Camming Secretly With Your Parents At Home – How Do They Do It?
Will A Cock Ring Help My ED?
A cock ring can help with ED in some cases. ED rings restrict the backflow of blood from your penis to maintain your erection.
Most have two rings, one for the penis and the other to restrict your balls. This maintains an erection long enough for you (and your partner) to enjoy intercourse.
What Are Good Dildos For Men?
Good dildos for men should be made from safe and hypoallergenic materials like silicone to prevent irritations down the line from their use.
They should also provide users with ease of handling and durable service, more so in the case of vibrating adult toys.
If you're using a sex toy anally, it's also important to make sure it has a flared base (i.e. it goes out at the bottom). This stops it from accidentally "slipping into" your anus and getting stuck inside.
Save yourself an embarrassing ER trip!
How Do Prostate Massagers Work?
Prostate stimulation involves massaging the prostate via your anal orifice to produce an orgasmic effect.
There are 2 main types – vibrating and non-vibrating prostate massagers –
Vibrating massagers direct vibrations to the prostate to achieve pleasure impulse.
Non-vibrating massagers use hand motions and/or muscle contractions of your sphincter and pelvic floor to produce the same sensations.
Manual prostate toys require a lot more "practice" in order to relax and manipulate your muscles in the correct way. However, if you can get the mindset and technique right, the result can be mind-blowing "Super Orgasms" that involve body shaking, toe-curling, uncontrollable moaning, and orgasms that last for minutes at a time.
They don't call it the "male G spot" for nothing.
Can Sex Toys Cause Health Problems?
Sex toys can transmit STIs and blood-borne infections if not thoroughly cleaned and stored. This can even get out of control when sex toys are used on/by different people at once.
That's why we recommend properly cleaning your toys after use and avoiding sharing with random people to reduce the rate of risk.
Even if you're sharing with a frequent sexual partner, you should ALWAYS clean your sex toys thoroughly before and after use.
Never remove a sex toy from the anus and insert it into a mouth or vagina, especially.
Toxic sex toy materials
Also be aware that sex toys made from cheap materials can be toxic to your body, especially if used internally. Cheap jelly and rubber sex toys should usually be avoided.

Generally speaking, the safest sex toy materials are:
Superskin (Fleshlight's patented material)
Keep an eye out for these materials when purchasing sex toys.
How Often Do You Wash Your Male Masturbator After Use?
It is prudent to wash your toy well with warm water and soap or an approved sex toy cleaner after each use.
Porous toys such as fleshlights retain semen which can cause skin infections if not cleaned out properly. 
Also, ensure that you store your toys in a dry enclosing to prevent dust build-up.
Is It Okay To Share A Fleshlight With Friends?
It's not advisable to share your Fleshlight with friends, no matter how much you trust them. 
Nonetheless, if you must…
Take precautions such as cleaning them often, using condoms, and applying enough lube to keep them in top shape and avoid spreading infections.
Best Male Sex Toys – Takeaway
By now, you may have your eye fixed on two or three bad boys from our top picks of the best sex toys for men that you can't wait to take out for a spin.
It might be hard to choose between the fun and effective Fleshlight Flight Pilot or the app-controlled Lovense Max 2 with Bluetooth features that allow you or your partner to take control of your pleasure.
The Gush and Cobra Libre II would work well if you need a compact, hands-free toy, while Tenga's Eggs will work best if you constantly travel.
That said…
Just be sure about what tickles your fancy when it comes to masturbation, and you can begin narrowing down your search from there.
The ball's in your court, Amigo. 
Arrivederci…