It is strange to think about how mysterious cyberspace used to be. Back in the ancient era of the late 1990s, there was a device called "The family computer." Countless nights were spent listening for footsteps as glacially paced nude pictures and blocky porn videos loaded, creating a cocktail of paranoia and horniness. 
These were dark times.
In 2023, most people have a computer in their pocket and the know-how to clear the browser history. We can all surf and spank to our heart's content.
One of the internet's most popular porn formats is the Live Cam Show. Crystal-clear live video of a performer that can interact with their audience and put on a sexy camming spectacle for payment. 
Anyone can become a Cam performer if they want, as long as they have some privacy. Check out our article on 10 best cam sites to stream online in 2023.
With the lockdowns that began in 2020 and about 50% of young adults living at home with one or more parents currently, privacy becomes a tenuous proposition. The risk for adult cam models working from their parent's house is enormous, especially if your parents don't know you're doing it.
Living in a Capitalist hellscape may make the risk necessary, but how can your average Cam Star show their cake and eat too while mom and dad are nearby?
Lights, Camera, Action – Camshows in a Nutshell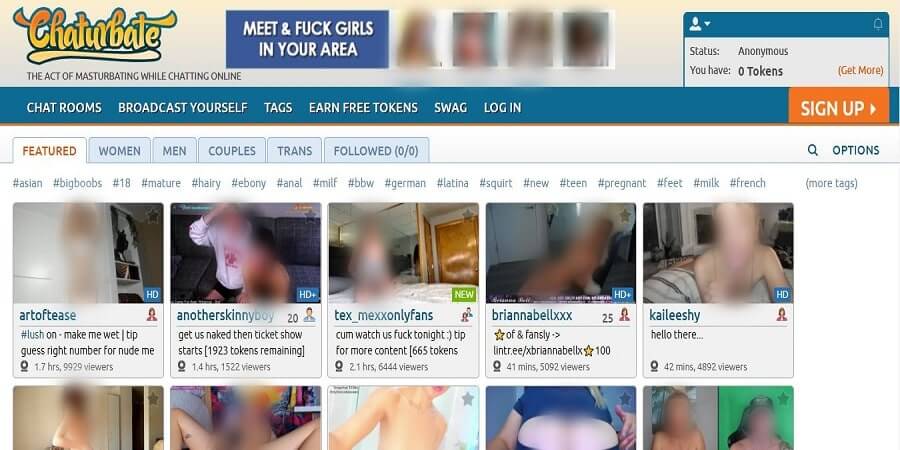 Cam shows are one of the oldest and most popular types of adult entertainment online. Dozens of sites like Streamate, Chaturbate, or MyFreeCams stream hot, live shows. Viewers chat and tip their favorite performers or pay for a private show.
Communication and responsiveness from Cam stars are key to gaining tips and paid private shows.
If you want to start camming for cash all you would need is a good internet connection and a computer with a camera. That's it. You don't need costumes, props, or even cinematic lighting. The person on camera dictates what they will and won't do and can even hide their face. If you want people to pay to watch you scroll lazily through TikTok, then go ahead. 
Many will.
But if you want to gain a following and consistent income, a little pizzaz is required. This can include a higher quality camera and sound, sex toys, a partner, and plenty of interaction with the audience. You have got to put on a show.
When your parents are down the hall, that can be tricky to do.
Having your own space is paramount if you want to have a loud and raunchy time, especially if you are performing in secret. 
How Do Cam Models Keep Mom and Dad in the Dark?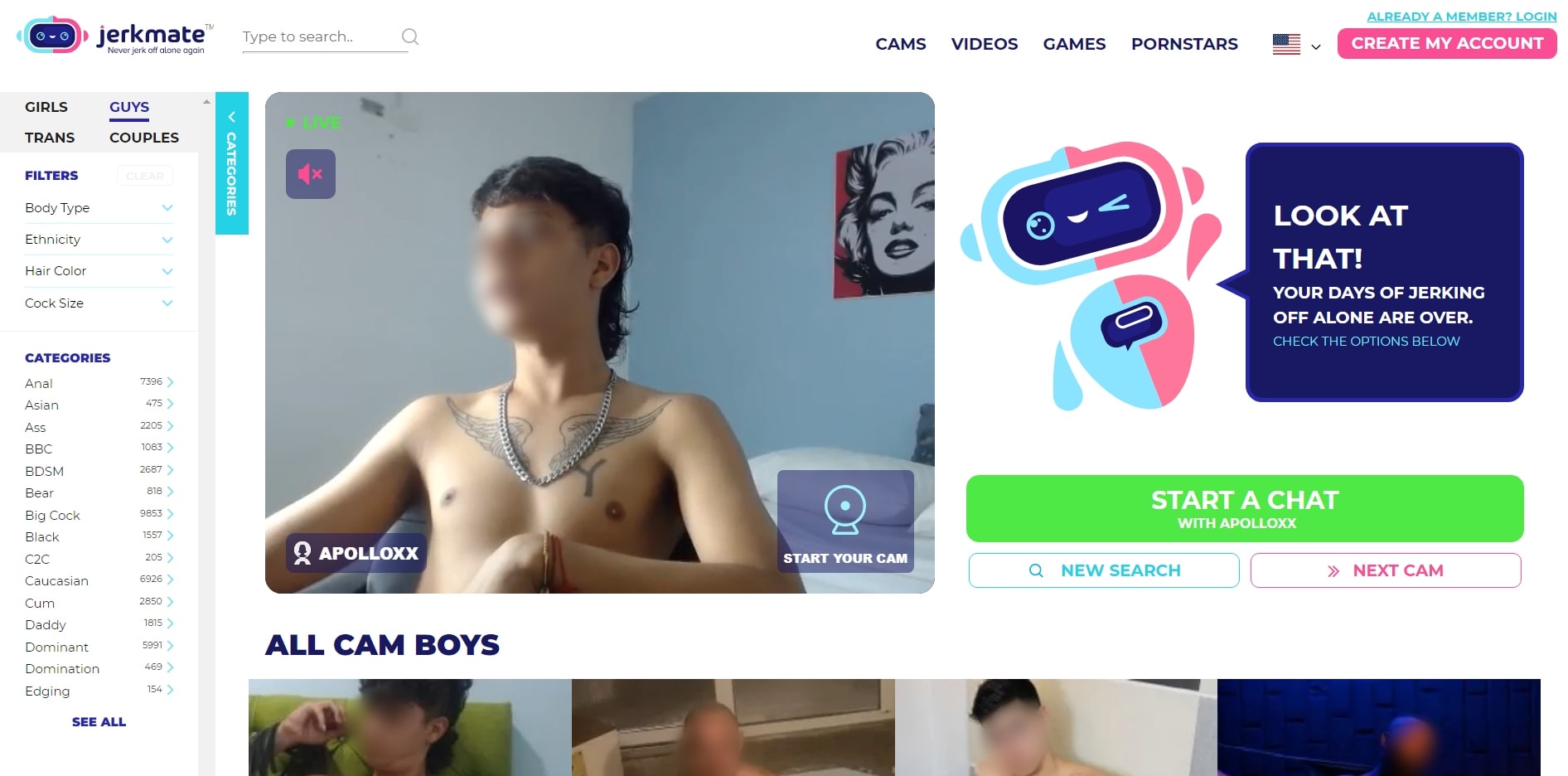 The reasons someone might have to hide their profession as a sex worker from their parents are obvious – unless they were raised by a very chill couple. In every other case, the fallout would be devastating and possibly irreparable. 
Bills must be paid, however. 
The challenge when you start camming is how to rake in the dough while staying stealthy.
For those who think moving out is the best option, Reddit user u/Jessicackey explains in a post from r/camgirlproblems, a community for Cammers to seek support from one another, why that may not work out:
I think it's important to consider a lot of factors here. If you're generally happy living with your parents and don't plan on turning camming into a full-time career, I wouldn't recommend moving out just to make some money.

If you're a student or looking to eventually move towards a vanilla job, living at home and getting a typical job will allow you to save money on rent and expenses while making money. 

If you don't have money saved up to fall back on and pay for rent and groceries incase you have a few bad weeks of camming, I wouldn't move out. Especially if doing so outs you as a sex worker and results in your family cutting off contact and support.

Camming and sex work is not easy money.

You can have a thousand-dollar night followed by nothing. You have to be smart, save, budget, and not let it go to your head. If you haven't done tons of research, you're not ready to dive in.
Wise words.
If you are into camming for the long haul and can't afford to move out yet, renting a hotel room sounds smart at first but has its own problems. First and foremost, especially when you start camming, a slow night online can mean losing money on the room.
Not to mention the notoriously slow internet speeds.
Secretly working as a Cam performer with a full house is not as simple as waiting for the place to be empty or everyone to go to bed. Needing to keep things quiet has its advantages, as u/anonymous_pickle_ explains:
You can make a kinky thing of keeping things "secret and naughty", but ideally you should be able to talk some. I have cammed from many different homes without being suspected. I always refuse dirty chat unless I am 100% I am alone AND they're paying for it. 

I'd recommend that if you do go silent, you come up with a gimmick. Play naked charades, use a whiteboard, play hangman. People will accept the inconvenience of silence as long as you make it fun!
The users on r/camgirlproblems are a treasure trove of creative ideas, especially when a good cover story is needed. With increased income and a secretive job, people will have questions. Telling people you are an accountant, freelance new media creator, or something that sounds equally dull is a good start but could lead to more probing questions. 
One brilliant response comes from u/_Arch-Angel_:
I say I'm a product tester for companies looking to have consumers try their products before they go to market. By default, most product testing jobs require an NDA, so I have built-in protection from poking and prodding for further information, including what products I test and companies I test for.
There are some unexpected ways to be exposed despite the numerous cover stories and practicing ninja-like silence while you work. 
Well, more exposed.
The Paper Trail – Where Is All This Cash Coming From?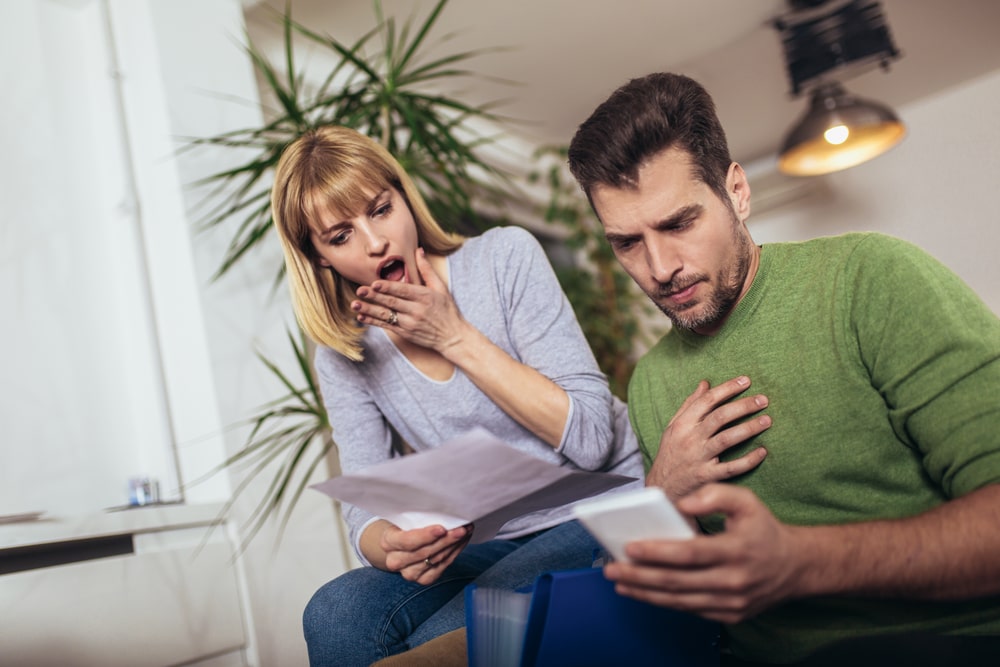 Identifying as an independent contractor is accurate, and as anyone who has filled out a 10-99 can tell you, taxes are a nightmare. If you are an 18-year-old and your parents claim you as a dependent, the nightmare dial gets turned up to 11.
If the parental units were satisfied with a story about freelancing for a humdrum industry, then a tax form from a salaciously named website is sure to raise an eyebrow. Even if the web address doesn't have an obvious title, one quick google and the jig is up. 
Yikes.
Many of the bigger companies now have the good sense to use discretion on their pay stubs and checks. Boleyn Models is a service that connects performers with thousands of sites and helps organize their earnings, with vanilla-looking documents. 
Still, u/PicesDreamGirl points out that a beige corporate title is not a get-out-of-jail-free card:
If you go through Boleyn Models they'll give you a very generic 1099 and you can tell them you do anything like freelance web marketing or social media managing, whatever. BUT honestly, if you're doing sex work it's time to do [your] own taxes.

Also keep in mind, the taxes we pay are hefty. Plan on paying back 30% of what you're making. Your parents aren't going to be too thrilled about that if they get slapped with a massive tax bill and then you're being shady about what you're doing to make money.
As you can tell, keeping this stuff under wraps is easier said than done.
Is It Possible To Fly Under The Radar While Camming At Home?
There is no such thing as easy money, and keeping the secret when you start camming, can be a full-time job. Earning money doing sexy live shows online with parents down the hall is a risk, no matter how careful someone is. 
All is not lost, though. Following common-sense privacy precautions while you cam and using the advice fellow performers offer can severely lower the chances of getting busted. 
Here are some tips to help keep your folks in the dark while you work "after-dark":
Work Alone – Try to stick to times when the house is empty or people are asleep.
Headphones – Use headphones and double-check the audio is not connected to anything else like a Bluetooth speaker.
Internet Privacy – Spend a few bucks on a good VPN to avoid the narks at your service provider. 
Hotkeys – Learn hotkeys to hide windows on your screen quickly. 
Taxes – Do your own taxes and find a company that provides discreet paperwork.
Cover Story – When asked where the money is coming from, give a specific but dull job title (the more boring-sounding, the better)
Make it Hot – Play up the stakes of getting caught to ramp up the hotness while keeping quiet!
If all else fails, cum quietly and put a f*ckin' lock on your door.
Good luck!
Related Articles: