Caitlin Reilly and Acquaintances, Monday, March 6, 2023
Is Caitlin Reilly an actor, an improviser known for her character work, a performance artist or a stand-up comedian of immense wit and disarming charm? She's certainly a comic sensation on TikTok's For You page and has been named, next to mononymously-named women such as Lizzo, Zendaya and Beyoncé as a "The Women Who Showed Up" – along with appearing on HBO Max series such as Hacks and Dead Boy Detectives. My guess is that you'll get a little bit of all four of Reilly's subdivisions during her Largo set.
Largo at the Coronet, 366 N La Cienega Blvd, Los Angeles, CA, 90048
Heather Land, The Age Gap Tour, Tuesday, March 7, 2023
The last time I spoke with a funny stand-up comic and social media maven "Heather" from down South, it was Heather McMahan who was telling jokes about her husband and oddball family life. This time it is Southernly charmed author and singer Heather Land whose sarcastic filter-faced "I Aint Doin it" videos and virtual comedy showcases such as A Quarantine Christmas have won her a huge online following from TikTok to Instagram. Currently hawking her latest book, A Perfect 10: The Truth About Things I'm Not and Never Will Be, I'm guessing that Land's Age Gap Tour is gracious to one and all of every generation.
Columbus Funny Bone, 145 Easton Town Center, Columbus, OH 43219
A Better Trip w/ Shane Mauss Wednesday, March 8, 2023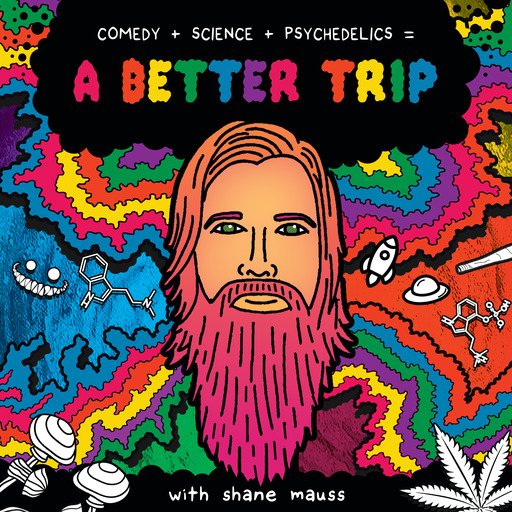 Really? Comedy + Science + Psychedelics? That's what science podcaster, mental health advocate, and stand-up comic Shane Mauss is promising now that he has partnered with MAPS (Multidisciplinary Association of Psychedelic Studies) for this live showcase. Stemming from his already-legendary documentary Psychonautics: A Comic's Exploration of Psychedelics, Mauss can't get enough of the psylocibin laced laughs and mushroom-y mood swings – plus, this showcase is readying Shane for an Area15 residency in Las Vegas that starts in late April and Atlanta's Laughing Skull Lounge is but one of a few venues chosen for a Mauss pop-op. Boom.
Laughing Skull Lounge, 878 Peachtree St NE Inside The Vortex Midtown, Atlanta, GA 30309
Big Terrific (Jenny Slate, Gabe Liedman & Max Silvestri), Wednesday, March 8, 2023
Everybody loves what stand-up comedians, sketch actors and writers Gabe Liedman and Max Silvestri are about. My guess is, with this Los Angelino crowd, expect everyone to focus on sketch goddess turned film star Jenny Slate whose latest turn in Everything Everywhere All at Once adds but one more prestige project to her resume. Noted.
Largo at the Coronet, 366 N La Cienega Blvd, Los Angeles, CA, 90048
Matthew Broussard, Thursday, March 9, 2023
Broussard isn't the first or last "disgraced financial analyst" forced into a life of stand-up comedy with a side of computational mathematics to call his own, but he's probably the best at his job. Add it up.
Tempe Improv Comedy Theater, 930 E University Drive, Tempe, AZ 85288
Greg Fitzsimmons, Thursday, March 9, 2023
Greg Fitzsimmons has been around the block of stand-up comedy – as well as behind the scene comic work as a writer and actor for HBO's "Crashing;" and a four-time Emmy winner for his writing and producer role at "The Ellen Degeneres Show" – for a minute; so-much-so that you'll recognize his face before you do his name. And that's fine. When it comes to catty observational stand-up comedy with a sarcastic, smiling edge, Greg's your man. And beings that I haven't seen his name on many stand-up tours as of late, I'm guessing that this set of gigs is a rarity and a must-be.
Helium Comedy Club, 2031 Sansom Street, Philadelphia PA 19103
Neil Brennan, Friday, March 10, 2023
Anyone who loves and appreciates Comedy Central's The Chappelle Show has to give it up for stand-up comedian Neal Brennan. Though he has had his own towering success with Netflix comedy specials such as Neal Brennan: Blocks (adapted from his one-man stage show Unacceptable) and his off-Broadway production 3 Mics, Brennan co-created and co-wrote Dave's Chappelle's Show and the Saturday Night Live episode immediately following the 2016 presidential election. So yeah, Brennan has a feel for multiculturalism and cutting caustically to the bone.
Wiseguys, 194 South 400 West, Salt Lake City, UT 84101
Robert Kelly, Saturday, March 11, 2023
I'll admit it. Robert Kelly is one of my favorite stand-up comedians. His material is quietly personal, oddly vulnerable and gutturally abrasive and self-deprecating.  If you haven't witnessed the New York-based comedian on stage, he used to be part of the panel on Tough Crowd with Colin Quinn, and – my lost guilty pleasures – as the quintessential punk drummer Bam Bam in Denis Leary's FX show Sex & Drugs & Rock & Roll, and as Louie CK's brother Robbie on Louie.
Side Splitters, 12938 North Dale Mabry Highway, Tampa, FL 33618
Sam Morrill, Sunday, March 12, 2023
I don't know if New York City stand-up comedian Sam Morril is, indeed, the titular Class Act of his first album, or even that of a Positive Influence as named by his Amy Schumer Presents special. Morrill is, however, beloved for his urbane, rapier quick wit, and additional stand-up showcases on Netflix and through the 800 Pound Gorilla Records label, so you have to appreciate his tenacity. Plus, he's a sports guy with an MSG Network program, People Talking Sports, which ran for two seasons and received an Emmy nomination, and had a cameo bit against Joachim Phoenix in the film, Joker.
The Wilbur Theater, 246 Tremont St., Boston, MA