Van Gogh: The Immersive Experience, a 360-degree digital "art event" that explores the life and works of the Dutch genius, will bring its highly anticipated exhibit to the Tower Theater in Upper Darby from August 26 through February 2022. Staged in the legendary Tower Theater, the completely immersive experience that has dazzled audiences since 2017 will provide visitors a unique look into the life and work of Vincent Van Gogh. Visitors will step into a virtual experience featuring more than 400 of Van Gogh's iconic sketches, drawings, and paintings dramatically displayed four-stories-high on over 30,000-square-feet of projection surface. Learn more at vangoghexpo.com.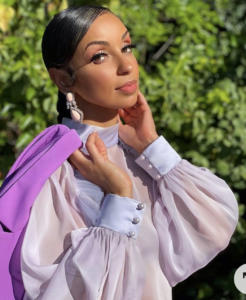 'Love on the Line'
On Aug. 27, National Community Education and Training Services will be collaborating with Breed Studio to host "Love on the Line" at 5150 Warren St. "Love on the Line" is a benefit music festival to honor the efforts of first responders and front line workers during the COVID-19 pandemic while also recognizing how art, music, and self-care can play a role in the enhancement of their mental health. The festival will bring together some of Philadelphia's best artists, as well as major artists from across the country. Artists including Chrisette Michelle, T3 Slum Village, Chubb Rock will join Philadelphia natives Junius Bervine, Philly Freeway and Boots Greene to perform throughout the night. Tickets: loveontheline.ticketleap.com.
339
The current number of homicide victims year-to-date under Mayor Jim Kenney and District Attorney Larry Krasner's leadership. This represents a 25 percent increase over the same time last year and is higher than the annual number of homicides that took place in 2008 through 2017.