Craft Hall has announced a major expansion outside with the addition of the city's only hybrid dog park and beer garden. At Unleashed Bark and Beer and Puppy Porch, dog owners and their four-legged friends are invited to enjoy the dog days of summer in the new off-leash dog park, beer garden and dog-friendly dining patio. Beer, wine, cocktails, themed cocktails and new dog cocktails will be available. For more information, visit crafthallphilly.com.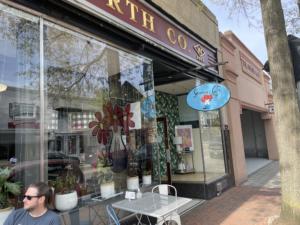 National Lemonade Day
Sabrina's Café is partnering with Alex's Lemonade Stand Foundation for a sweet lemony treat in the form of a lemonade stand in celebration of National Lemonade Day on Friday, Aug. 20. This charitable bash will run from 8am – 4pm. Folks are invited to stop by and sip on freshly squeezed lemonade, served on the newly renovated outdoor patio. Guests are welcome to pay as they see fit, and proceeds will benefit Alex's Lemonade, a pediatric cancer charity founded by Alexandra "Alex" Scott after her diagnosis with neuroblastoma. For details, visit sabrinascafe.com.
321
The current number of homicide victims year-to-date under Mayor Jim Kenney and District Attorney Larry Krasner's leadership. This represents a 26 percent increase over the same time last year and is higher than the annual number of homicides that took place in 2009, 2010, 2013, 2014, 2015, 2016 and 2017.