Need a way to beat the heat?
How about ice cream inspired by beer? Dogfish Head Craft Brewery has announced the release of Hazy-O! dairy-free ice cream, a first-of-its-kind, oat milk-based dessert inspired by one of its best-selling beers,  Hazy-O!. Created in partnership with Tipsy Scoop – an artisanal ice cream brand that blends rich, hand-crafted ice cream with alcohol for the perfect boozy treat – Hazy-O! dairy-free ice cream will be available for purchase nationwide. For more about Dogfish Head and Hazy-O!, visit dogfishhead.com.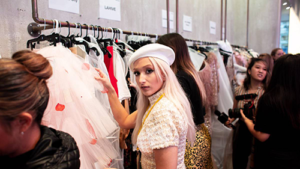 Local designer back to NY Fashion Week
Philadelphia native Jacqueline City will be returning to New York Fashion Week in September. The 24-year-old disabled fashion designer and CEO of Jacqueline City Apparel suffers from dysautonomia, which at its worst left her bedridden and forced her to lose 50 pounds. Because of her disabilities, City stresses the importance of inclusivity, and her brand has options for women, men, unisex, kids and plus sizes up to a 5X. In 2020, Jacqueline City Apparel made its runway debut just one year after its launch at NYFW as a "New York Fashion Week: Ones to Watch " and has since been featured in Vogue and on the "Tamron Hall Show" on ABC. City's international debut will be at Paris Fashion Week in 2022. For more info, visit jacquelinecity.com.
295
The current number of homicide victims year-to-date under Mayor Jim Kenney and District Attorney Larry Krasner's leadership. This represents a 35 percent increase over the same time last year and is higher than the annual number of homicides that took place in 2013, 2014, 2015 and 2016.