Divergent punk acts are exactly what we need in this time of political fuckery and social anarchy.
Flipper is the essential band for going against the norm. The band stopped by First Unitarian Church on Oct. 25 as part of its 40th anniversary U.S. tour. Supported by Philly bands Narcos and Taiwan Housing Project, all of these performances perfectly set the tone for what amounted to an off-the-rails show.
These punks from the late 1970s have never paid attention to what everyone is listening to; they create whatever sounds they want. In turn, the band became one of the most influential groups in the punk and grunge scene. They're said to have influenced Nirvana, whose bassist, Krist Novoselic, actually played with Flipper for a few years in the mid-2000s.
"It wasn't planned or conceived or anything like that," said Steve DePace, the original drummer of the band. "We just literally went into a room, plugged in our instruments and made noise, and that's what came out."
DePace credits Sex Pistols as one of the band's influences. He also gave recognition to original members Will Shatter and Bruce Loose for heavily influencing the Flipper sound we all know and love. 
Some bands can hardly make it past a year together without a feud, so how has Flipper managed to stay together after 40 years of members coming and going and lots of personal issues?
"We've put up with a lot of tragedy over the years," DePace said.
Shatter tragically died from a drug overdose in 1987, and Loose left the band in 2015 after suffering back issues for many years. John Dougherty replaced Shatter shortly after he died, but he also ended up passing away in 1993.
Ricky Williams, Flipper's original lead vocalist, is responsible for the band's name.
"He had a bunch of pets and he named all of them Flipper, so when we were trying to decide on a name, he just came up with it and we went with it," DePace recalled.
Williams was fired from the band before he could even record with them due to his uncontrollable drug problems. However, nothing has derailed them from continuing to follow their passion as musicians. As long as they are physically able, Flipper will continue to tour and write music, DePace said.
"This anniversary gave us an excuse and a reason to kind of get back out and do it again, and it's worked out really great."
Whether you listen to "Brainwash" or "Sex Bomb," you can notice the signature sound of the band. Sporadic, nonsensical lyrics, a cacophony of loud guitars and banging drums and a slow rhythm that feels slightly off. DePace said this different approach to punk music is what made them stand out, especially in the emerging hardcore scene of the 1980s.
"I think our music was smart and entertaining, and there was some intelligence and humor to it," he said.
Flipper was joined on this tour by David Yow of Jesus Lizard, who took the place of the lead singer. Donning a black "Fuck Trump" T-shirt, Yow and the band came out on stage with some welcoming words before they started playing.
"This song has some words and sounds. We hope you like it," he said. Then, they played "The Light, The Sound, The Rhythm, The Noise," as the crowd started to fire up.
Now, for those who have been to First Unitarian quite a few times for shows, you're well aware of the acoustics. With Flipper, the sound could've imploded eardrums. Few punk shows – especially those boasting 40 years – have been louder, appropriate for catching the essence of what Flipper is.
Punks old and new were shoving each other in the tightly-packed pit. Some crowd-surfed and, while in the air, were screaming lyrics right back at Yow.
Yow dove into the crowd about half-way through the set as he sang an uplifting sentiment from the song "Way of the World."
"That's the way of the fucking, shitty world," he uttered into the mic over and over again as the crowd passed him around.
DePace shared some of the band's plans for the near future.
"I'm hoping to continue through at least next year – putting out records, touring, 
playing and doing some other things. We're working on a double feature documentary and I have ideas for a couple of books and some art gallery events," he said.
In summation, know this isn't the last you'll see of Flipper.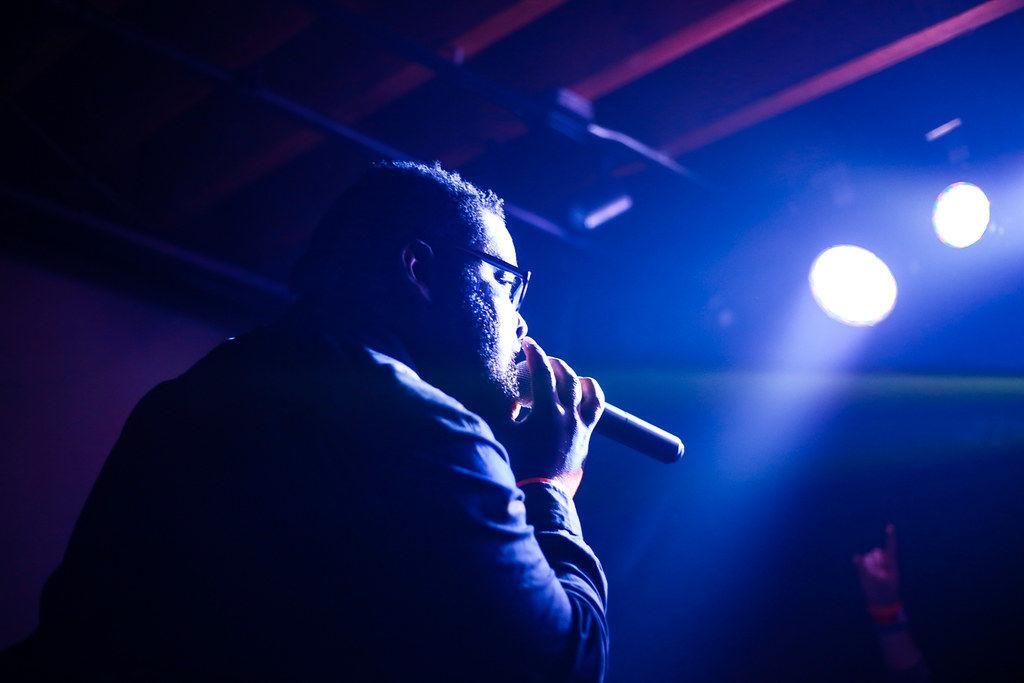 COMING TO THE STAGE
Consider throwing these upcoming shows on your concert calendar. 
Black Violin
This duo has set out to defy stereotypes of what classically-trained musicians look like. They infuse hip-hop and popular music into their violin strings to create exciting music to get everyone moving. They play about 200 shows a year, most of which include free performances for children in low-income communities. | Nov. 8. 8 pm. $35-$75. Academy of Music at The Kimmel Center, 240 S. Broad St. kimmelcenter.org
Big Thief
The only thing they'll steal from you is your heart. This band's known for being deep and connecting with fans through vulnerable lyrics. Their music feels like a shrooms-enhanced carriage ride through a wheat field to find yourself – or something like that. | Nov. 9. 8:30 pm. $23. Union Transfer, 1026 Spring Garden St. utphilly.com
AJR
This band is one of the most deserving of a big break. We think they've finally achieved it after being together since 2005. They've opened up for huge names – like Train and Fitz and The Tantrums – and even gained the attention of Sia when they were starting out. Now on their own tour, they certainly have gained the attention of millions of fans. | Nov. 14. 7:30 pm. $35.50-$115. The Met Philly, 858 N. Broad St. themetphilly.com
Pigface
This band's known specifically for their crazy-ass shows. Think Nine Inch Nails-level heavy shit. Pigface hasn't toured in about 14 years, so chances are they'll let rip all they've had bottled up. | Nov. 18. 7:30pm. $30.50. Theatre of the Living Arts, 334 South St. tlaphilly.com
Mega Ran
We bet you've never heard of a video game-inspired rap artist. If you have, then you've already been a fan of Ran's music for a while. He infuses education and gaming with old-fashioned hip-hop to create a sound everyone can jam to. CAPCOM made Ran the first musician to ever be licensed by a video game producer. Come see why he can't help but turn his audience members into superfans by the end of his sets. | 8:30 pm. $12. Kung Fu Necktie, 1250 N. Front St. eventbrite.com
Cher
We're not sure how Cher released 26 fucking studio albums in her career and has yet to show her age. She's literally the G.O.A.T. of wigs and faces and one who is so damn popular that she had to add a second stop in Philly by popular demand. You know what they say – when the world bursts into flames, all that will be left is Cher and cockroaches. At least, someone out there must say that. Maybe. | Dec. 6. 8 pm. $48. Wells Fargo Center, 3601 S. Broad St. wellsfargocenterphilly.com
Strand of Oaks
Timothy Showalter – the indie musician behind the moniker – first played his "Winter Classic" shows at this same venue five years ago. Now, this three-day performance has become an ideal way to close out the year. Showalter aims for this performance to be a space for all to gather and reflect on the days that have passed. We're ready for this to be a long-running Philly tradition. | Dec. 12-14. 8:30 pm. $23. Boot and Saddle, 1131 S. Broad St. bootandsaddlephilly.com
The Starting Line
We weren't sure if we'd ever see these guys again. These Philly-based pop-punks are back on the road, courtesy of their "Est. 1999" tour. They haven't released anything since 2012, so you'll probably get treated to a slew of new material … assuming there's new music coming down the road. Just hang in there; your patience will get you past the finish line. | Dec. 21. 8:30 pm. $32.50. Franklin Music Hall, 421 N. 7th St. bowerypresents.com
Related