"I always try to tell people is that you can go to my page and see exactly what it is. We're a literacy program. It gets people- of all ages- to go to the library." says Ian Morrison, better known as drag performer Brittany Lynn, the founder of Philly's Drag Queen Story Time. "People flock to libraries for this, it gives the library life."
Morrison started Drag Queen Story Time in 2015 in conjunction with the Philadelphia Library system and a variety of local schools and museums. That was around the same time the global Drag Queen Story Hour program was created in San Francisco, with which Morrison's events are now connected. It was also the year Morrison won the Community Hero Award from the Delaware Valley Legacy Fund for his decades of service to the local LGBTQ community.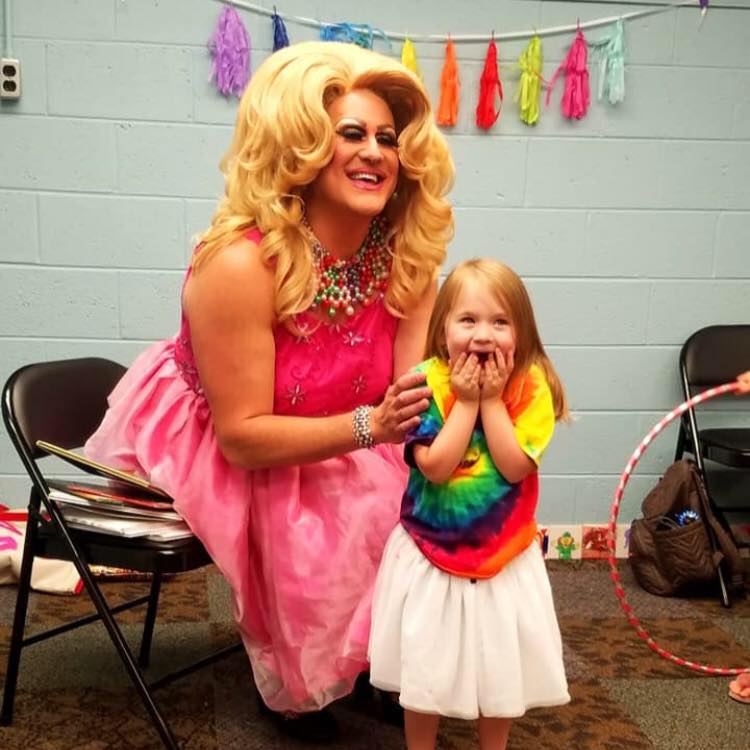 The DQST events, like many of the drag story events across the country, are some of the most popular and well attended activities at the library. Parents bring their children to hear books read aloud- complete with fun voices and characterizations- by dazzling drag queens. The books are age appropriate and usually focus on building empathy and imagination or celebrating diversity. Along with the reading, there are often games, songs, and performances.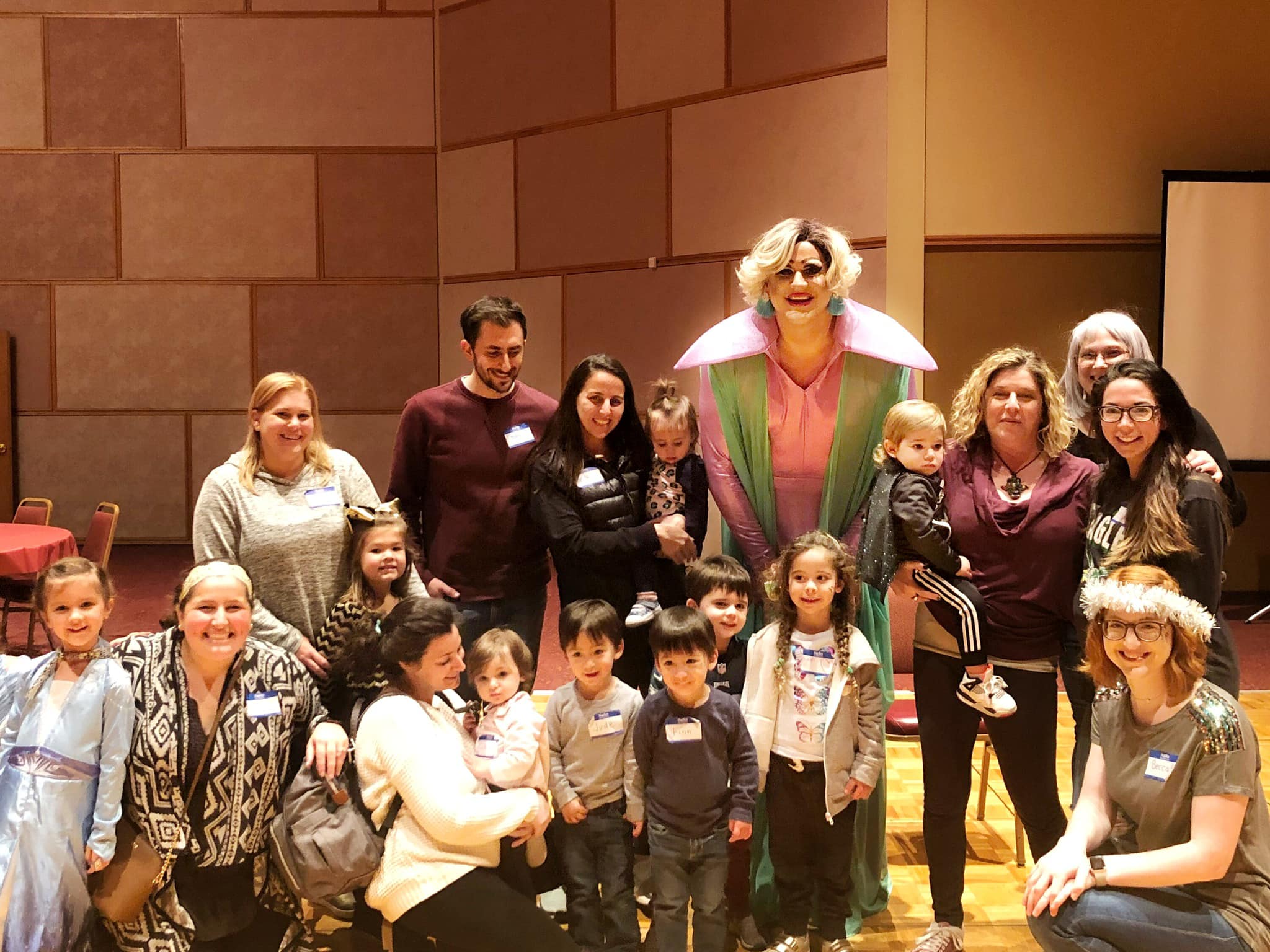 Despite the popularity of the events with families- or perhaps because of it- drag story events across the globe have been experiencing pushback through both online and in-person harassment. In Boston, a neo-Nazi group targeted an event, shouting anti-LGBTQ slurs and taunted the counter-protesters who gathered in response. Protesters believed to be Proud Boys  stormed an event in San Francisco. A Nebraska story time event was canceled after threats of violence. These critics are opposed to drag performance in general, inventing stories of child abuse at the events- part of a larger growing Christian nationalist movement against LGBTQ rights. 
Locally, this harassment has been happening for years. In 2019, a Lansdale Public Library drag story event prompted over 50 phone complaints. Morrison endured an in person protest in 2019 while at an event in Mount Airy and again this summer in Cherry Hill by about 30 Christian conservatives. The protesters often call Morrison by his civilian name, and film him while screaming baseless accusations of child abuse. Once -after showing up at the wrong museum first- a protest group showed up carrying confederate flags and signs with Morrison's face, covered with hateful slogans. 
"If you're taking all this time to find out my name, where I'm gonna be, why can't you just take that same energy to look at my page to see what it is I actually do: trying to help this next generation have literacy," he says, adding that he does livestreams so anyone can observe what happens at the events.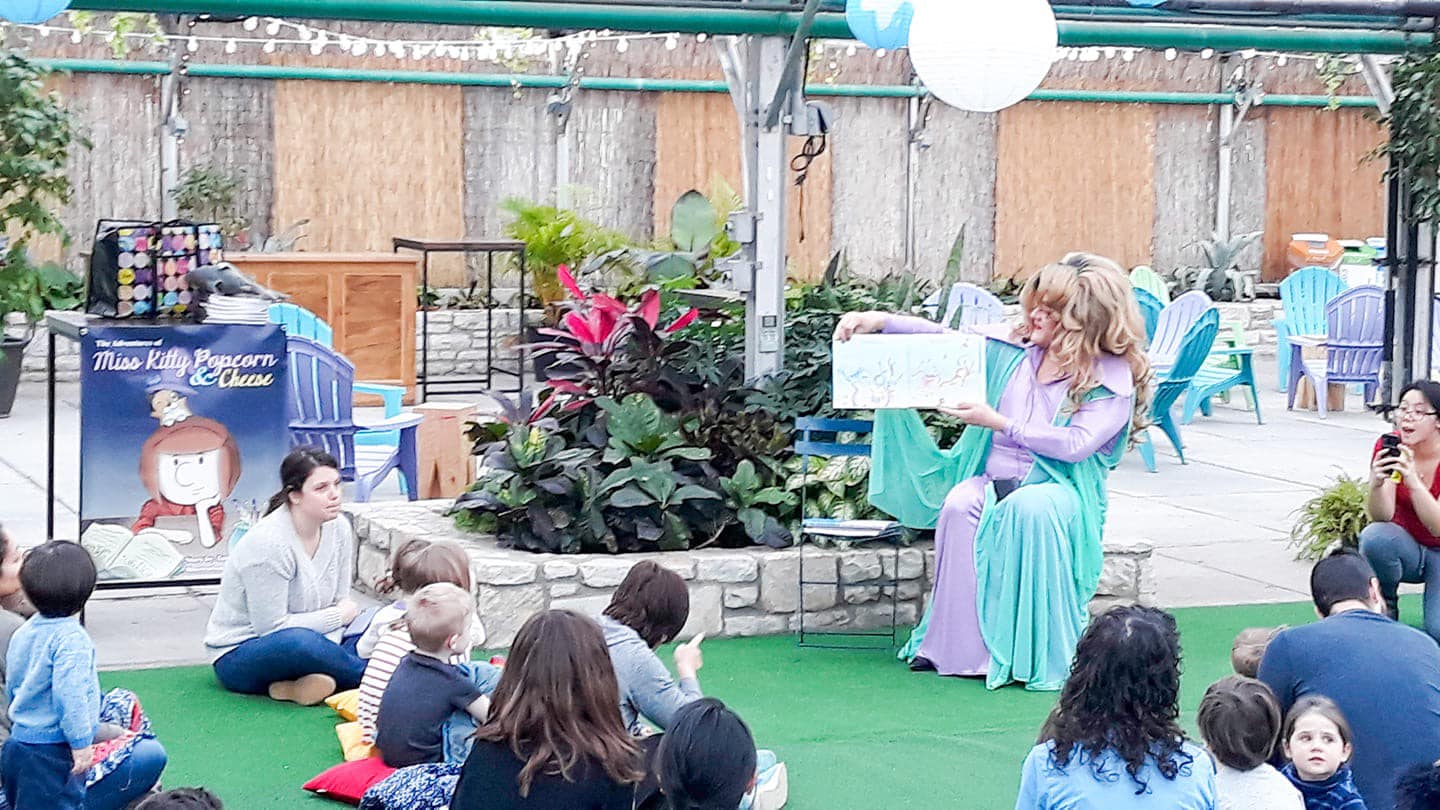 Other drag queens have experienced similar hateful incidents. "Oh yes, about once or twice a year we deal with a 'controversial' event," says Justin Marsh, also known as Emoji Nightmare who co-founded Drag Queen Story Hour: Vermont and is a board member of Drag Queen Story Hour. This spring the library board decided to "pause" the events in Chester, Vermont, with no specific explanation. The people who have an issue with the events seem to be largely unclear on what is happening in them.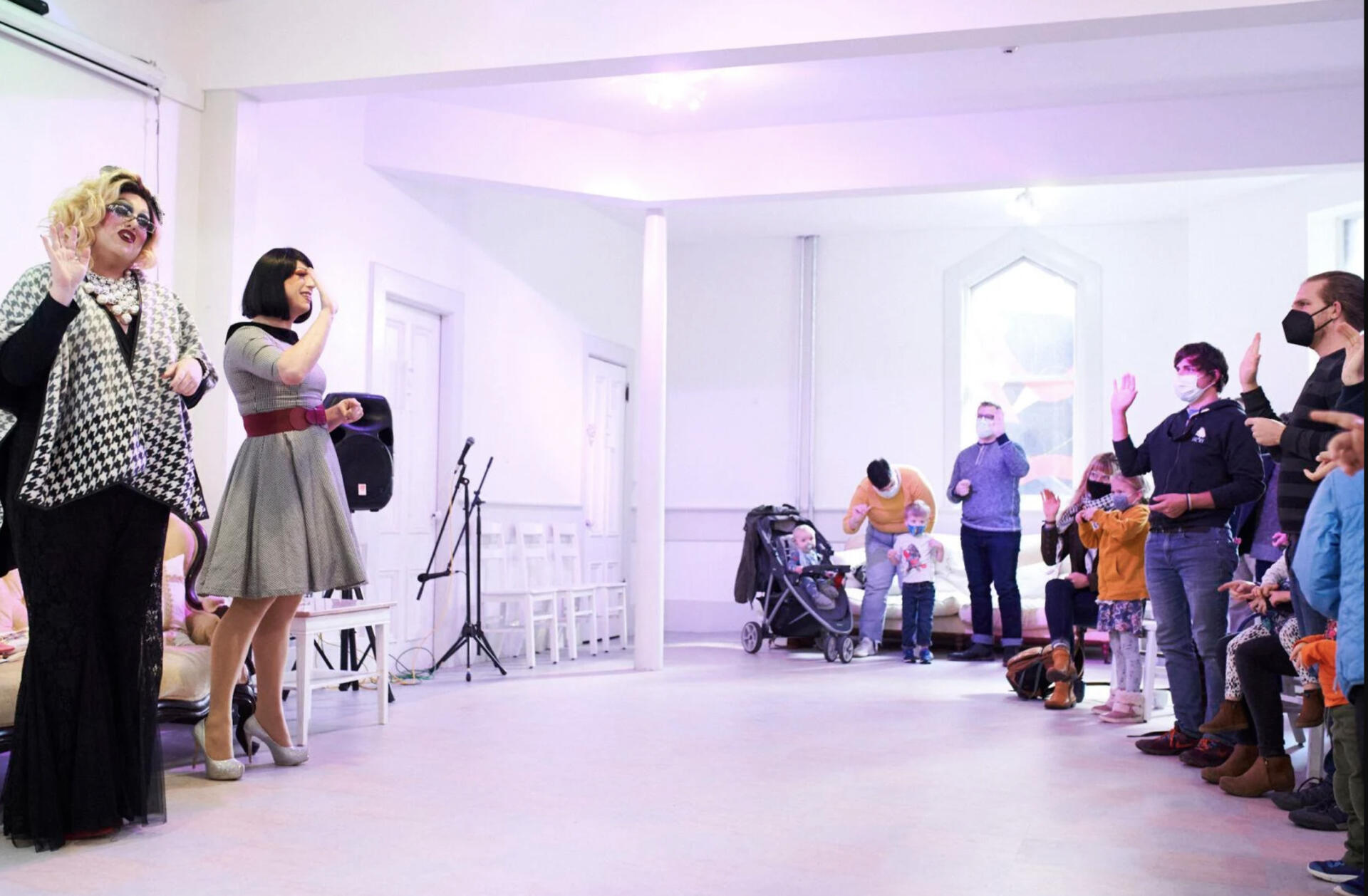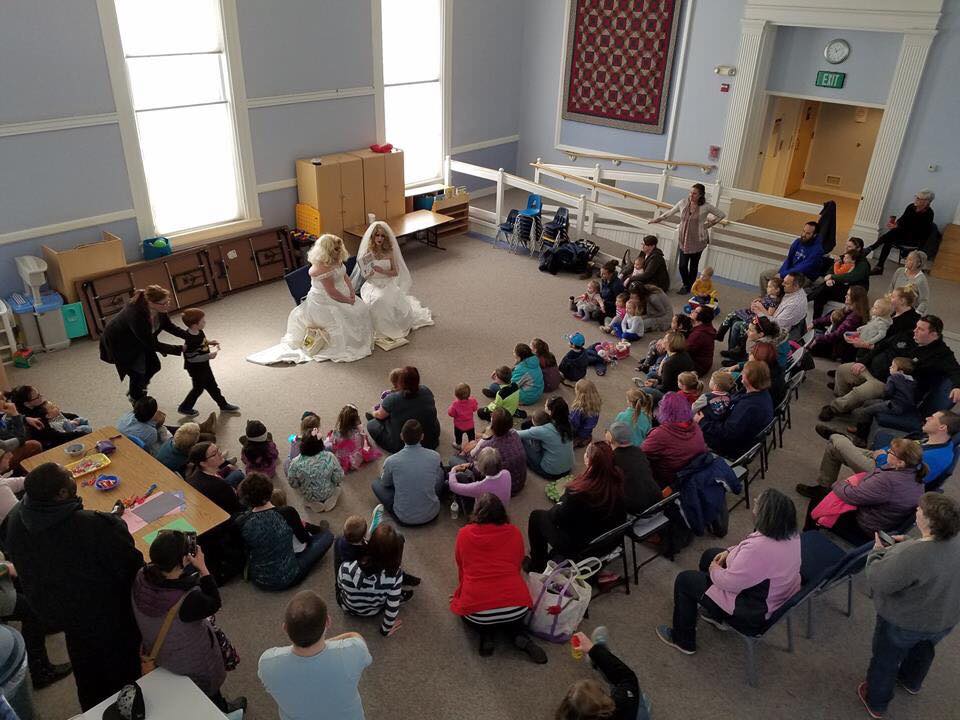 "We did have some folks who were vehemently against the event taking place attend the events from a distance," says Marsh, who adds that when people observe the story hour, they can see what is and is not happening.  "Most anyone who was ever on the fence about it, once they attended, they have come up to us and said things like, 'Wow, I really wasn't sure if this was the right thing, but this was really great after all, and I am glad you came.' People are afraid of things that are unfamiliar to them." 
Marsh adds that the controversy isn't all bad. Afterwards they say, "we see attendance sky-rocket, so it really just helps us get the word out." 
For Marsh, these events are so fun they sometimes forget the point is education. "I sometimes feel like a clown at a birthday party" they say, adding, "Because at the end of the day it's a really fun event based on love, acceptance, and community, and those are pillars I believe so strongly about. It's honestly, as cheesy as it is, a magical experience."
Philly's award-winning musical drag performer Eric Jaffe feels similarly about the story events she works. "I absolutely love getting to perform for children in drag," she says, adding. "As a non-binary femme I love getting to explain the expansiveness of gender. The kids always respond well, they are interested to learn. I am also very bright and colorful, so they are pretty mesmerized from that! Families are usually thankful and often will pull me aside and tell me stories of their children's path to self-discovery and how grateful they are to be able to bring them to events like these."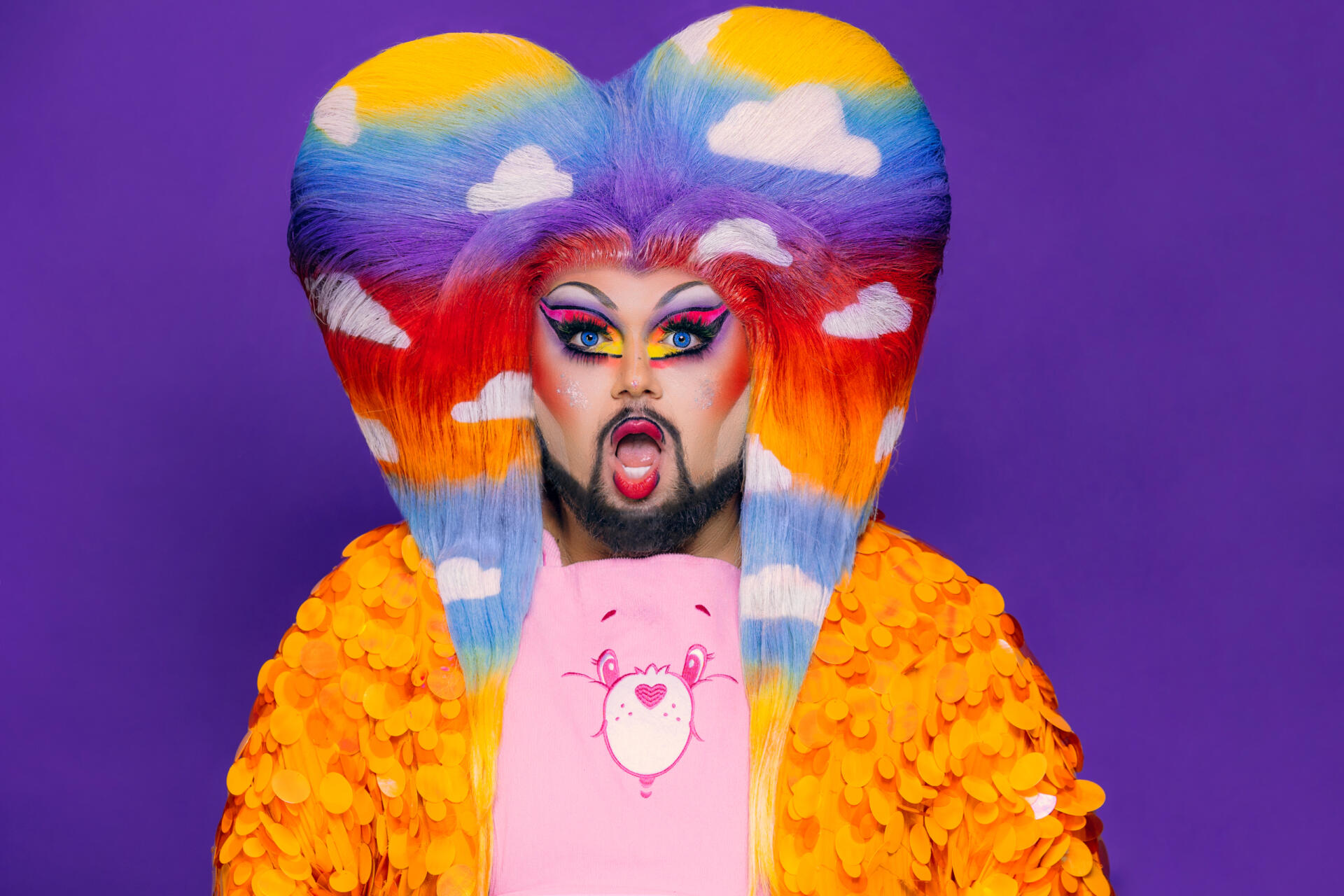 Jaffe says she got her start in drag story time at a synagogue. "A big part of my drag persona stems from my Jewish upbringing and my very Jewish family," she says, adding, "Drag can be so impactful to not only queer children, but to all children. If we normalize being different at a young age it could stop bullies from hurting other children who live outside the norm." 
As for protesters, Jaffe says "I have had people online threaten to protest some of these events, but they have never shown up in person."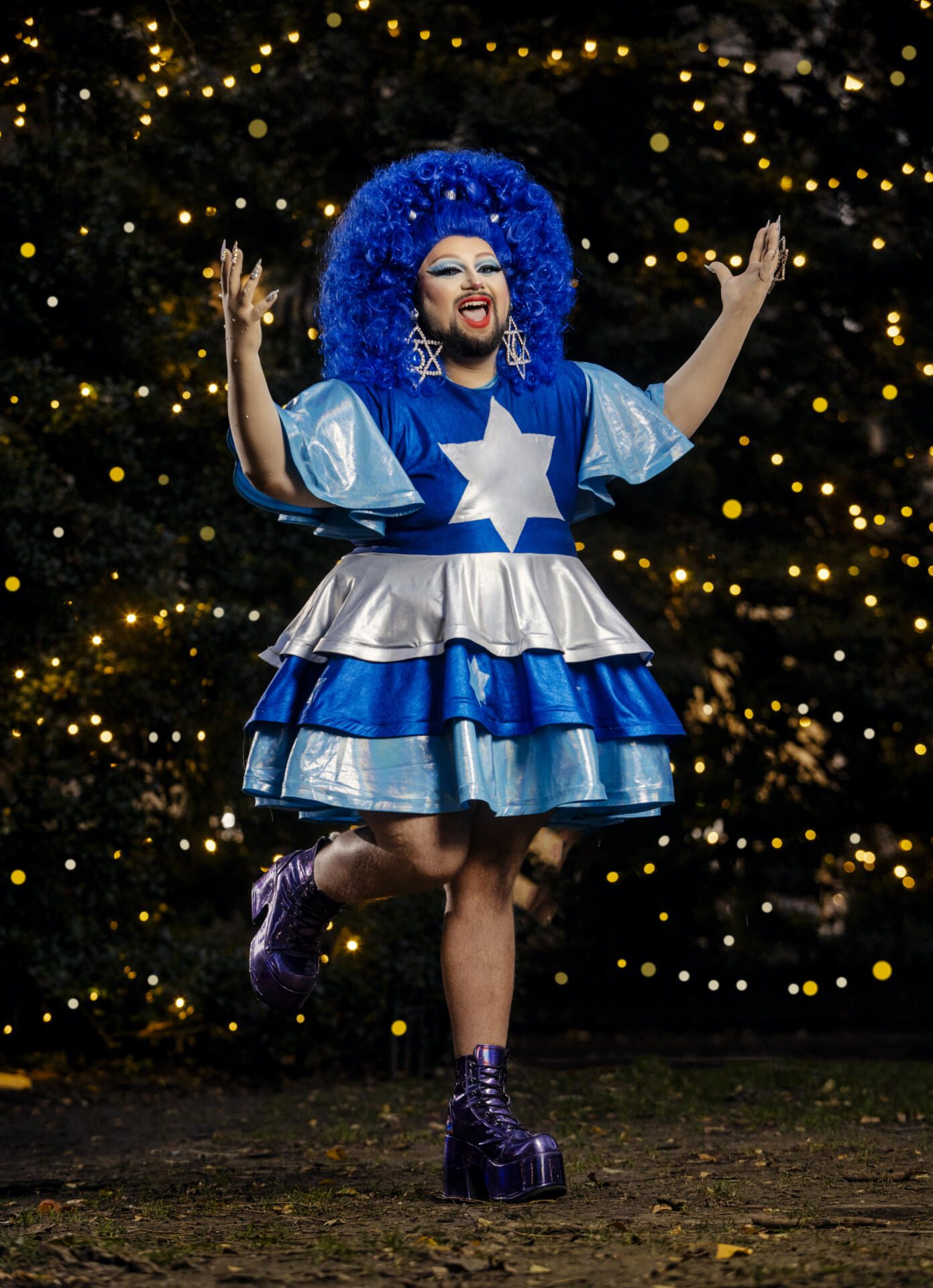 But for all the hate that these queens have endured, including online harassment, there are exponentially more people who have shown support. While critics have peppered the Drag Queen Story Time Facebook page or Brittany Lynn's Instagram profile with hateful remarks, the majority of the comments are encouraging and filled with gratitude. And as protesters line up in person, counter-protesters quickly flock to support.
Looking back on the incidents, Morrison recalls, "But on the other side, there were a ton of families. They outnumbered them 3 to 1 for the counterprotest," says Morrison, who says that in addition to the families inside for the event, around 30 families chose to stay outside to protect the program from the protests, leading joyous chants, and waving rainbow flags. 
"I just want people to know what it is we actually do. Ignorance is when you make up your mind without knowing the information. This is my job: to teach, to dispel ignorance," Morrison says, adding that he does feel intimidated, knowing he's a big rainbow target in a country full of guns. "I'm putting my life out there at risk," he says, adding that it does not deter him from his mission, "That's where I'm at, I'm putting it out there. I'm gonna do this no matter what happens."