This is one of those weird weeks with shortened schedules due to the in-betweens of Christmas, Hanukkah and bar-restaurants gearing up for New Year's Eve. I get it. That said, many of the United States' best comedy clubs and big rooms (especially in Vegas) have some top-tier stand-up line-ups in mind (and on stage) to have laughing drunkenly into the New Year.
Penn & Teller, Monday, December 26, 2022 through Sunday, January 1, 2023
Two con-men, magicians, sleight of hand artistes and comedians – liars, as Penn Gillette, the talking member of the duo is apt to call themselves – have been doing this for at least 50 years and counting. Their crowd work is impeccable, Penn never wants for new punchlines tinged with politicism and social critique and pay attention to the quiet one, Teller. He's the real comic gem of Penn & Teller.
The Penn & Teller Theater at The Rio Las Vegas, 3700 West Flamingo Road, Paradise, NV
Jon Lovitz, Monday, December 26 through Wednesday, December 28, 2022
This one-time veteran of Saturday Night Live's on-air stages and film actually managed to play screen fame and the wise-ass characters he built in the past into a solid stand-up routine that doesn't play too much on his SNL schtick. You might get a little "Tommy Flannigan" here and an "ahhhhctor" there, but the last few times I saw him, Lovitz had a solid conservative/middle ground politicism to go with his stand-up comic rhetoric.
Tropicana Las Vegas – A Doubletree by Hilton, 3801 Las Vegas Blvd South, Las Vegas, NV
Shane Gillis, Thursday, December 29 through Saturday, December 31, 2022
One of the ten funniest comedians in America – in the top 5 on a great day – still gets mistakenly known as a tool of the Right for having been shown the door for having sarcastic funny-but-bigoted comic bit tweets taken out of context when he was part of SNL for a minute. Instead, Gillis – a self-confessed white trash dude not woke but not not woke – is fair and balanced more so than Fox News itself with his rips into Biden and Trump.
Zanies Comedy Night Club, 2025 8th Avenue, Nashville, TN
Tenacious D, Friday, December 30 and Saturday, December 31, 2022
Here is another long-standing comedic duo, built by actors and comics Jack Black and Kyle Gass from The Actors' Gang theater company. Only in this one, the booming voice of Black shared his love of prog rock and heavy metal with Gass, and together, strapped on their guitars and formed what is still probably the best rock out comedic live show that can – when called upon to do so – beat the pants off fellow rockers such as Foo Fighters and Rush with whom they collaborate. Usually best taken in small does, play at the loudest volume for maximum laughs on NYE.
The Theater, Virgin Hotels Las Vegas, Curio Collection by Hilton, 4455 Paradise Rd, Las Vegas, NV
Jay Leno, Saturday, December 31, 2022
Such a trooper. Fans of A.D. Amorosi's regular week in comedy page will remember than Leno booked the gig at the Magic and Comedy Club in Los Angeles, got into a raging, horrible accident with flames and his face, but all the while said that he would get out in time to do the gig. I never changed my tag, because I knew – KNEW – that Leno is still the hardest working guy in stand-up comedy some 50+ years after getting into the biz. Even when he did The Tonight Show for five nights straight, he did stand-up at the weekends. His wife must hate Leno. Then again, someone has to pay for hat car and motorcycle obsession.
The Comedy & Magic Club, 1018 Hermosa Avenue, Hermosa Beach, CA
Sean Patton, Thursday, December 29 to Saturday, December 31, 2022
Our first podcasting NYE guy. Known for his 5 Words Podcast and gigs on Inside Amy Schumer, the New Orleans-born stand-up takes his storytelling nice and slow. Which is fine. Go into the New Year on a mellow vibe.
Helium Portland, 1510 Southeast 9th Avenue, Portland OR
Corinne Fisher's Morbid New Year's Eve, Saturday, December 31, 2022
Appealing from the title alone, the Goth-y Fisher and her longtime comedy partner, Krystyna Hutchinson – famous for co-creating and co-hosting their GUYS WE F*CKED: The Anti Slut-Shaming podcast and book deal – tackle the East Village's NYE with Maddy Smith, Ryan Long and Hutchinson.
New York Comedy Club East Village, 85 East 4th Street, New York, NY
Craig Robinson & the Nasty Delicious Band, Saturday, December 31, 2022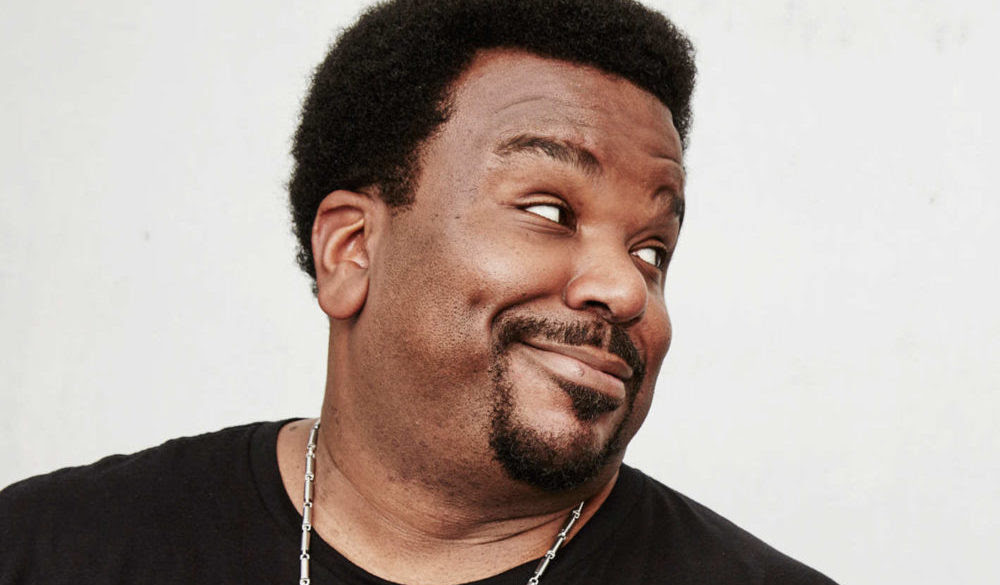 Known for his time on The Office, The Cleveland Show, Brooklyn Nine-Nine and  Pineapple Express, stand-up comedian and actor Craig Robinson plays a mean, funky Fender Rhodes keyboard and has a Prince-like way with a vocal melody, Only much much funnier.
The Main Room at the Hollywood Improv, 8162 Melrose Avenue, Hollywood, CA
The Philadelphia Mummers Parade, Sunday, January 1, 2023
Maybe a live, outdoor parade tinged with past accusations of racism (man, they kept the blackface going for years), misogyny and homophobia may not be a way to start any year. But the centuries' old Philadelphia Mummers Parade – in particular, its marching Comic brigades who often put a satirical spin on social and political issues of the day – could be OK, especially as many codes of ethics have been put into place through the diligent work of mindful team captains and lots of sensitivity training. I won't lie and promise you that something sad, weird and uncomfortable won't peek through – these mostly male-centric teams have been drinking all night before hitting the street around 4 am – but the Mummers are trying to move past bad traditions into something inclusive, and goofy, in a strutting, spangled sort-of way.