Rare is the musical solo act or full band who finds their fame, first, on a national, televised level. And yet, this is the very thing that occurred when West Chester, PA native teen vocalist Gina Castanzo – an absolute unknown, but one with classical training – jumped onto NBC's The Voice reality competition program at age 17, began crooning songwriter Andrew McMahon's coolly complex "Cecilia and the Satellite," and wowed country singer/Voice mentor Blake Shelton.
Making Castanzo a part of Shelton's "Team Blake" during The Voice's tenth season, the Philadelphia native became instantly famous, even beloved – a heavy responsibility for any multi-media and musical novice, let alone a 17-year-old in 2016 on what was the cusp of the social media explosion.
And though she didn't win The Voice, Castanzo immediately forwarded her aesthetic and her career: hooking up with an independent label, Raw Life Records for two albums within two years (My Weakness, Free Your Soul), shortening her surname to the stage-worthy Gina Zo, forming a band based on her love of all that fashion incurs with Velvet Rouge (this, after a stint as Director of Marketing for the nationally renowned high-fashion women's boutique, Joan Shepp). And after hooking up with the sound production team behind The War on Drugs and Dr. Dog (Miner Street Recordings' Brian McTear and Amy Morrissey) Velvet Rouge are in the pink, having come up with three fresh, frank singles "Save Me," "Ocean Size" and "15th Street" – all due for release, respectively, in August, September and October – all of which espouse its femme-empowered, thought-provoking glam rock stance. An album and a national tour is due after the singles rock their run.
Now, 24-years-old, Zo has thrown in her lot as Velvet Rouge with a group of equally bold young players (Buddy Mazzenga, Joe McEnany, Andrew Amado) making rock at just the right time: one of revivalism and a need for speed and glamor. Philadelphia Weekly's A.D. Amorosi ran down the voodoo with Gina Zo in the studio for a look at what it means to zig zag through national and local fame from such a young age, as well as what it means to push for success – aesthetic, financial – at a time when breaking through is more competitive than ever.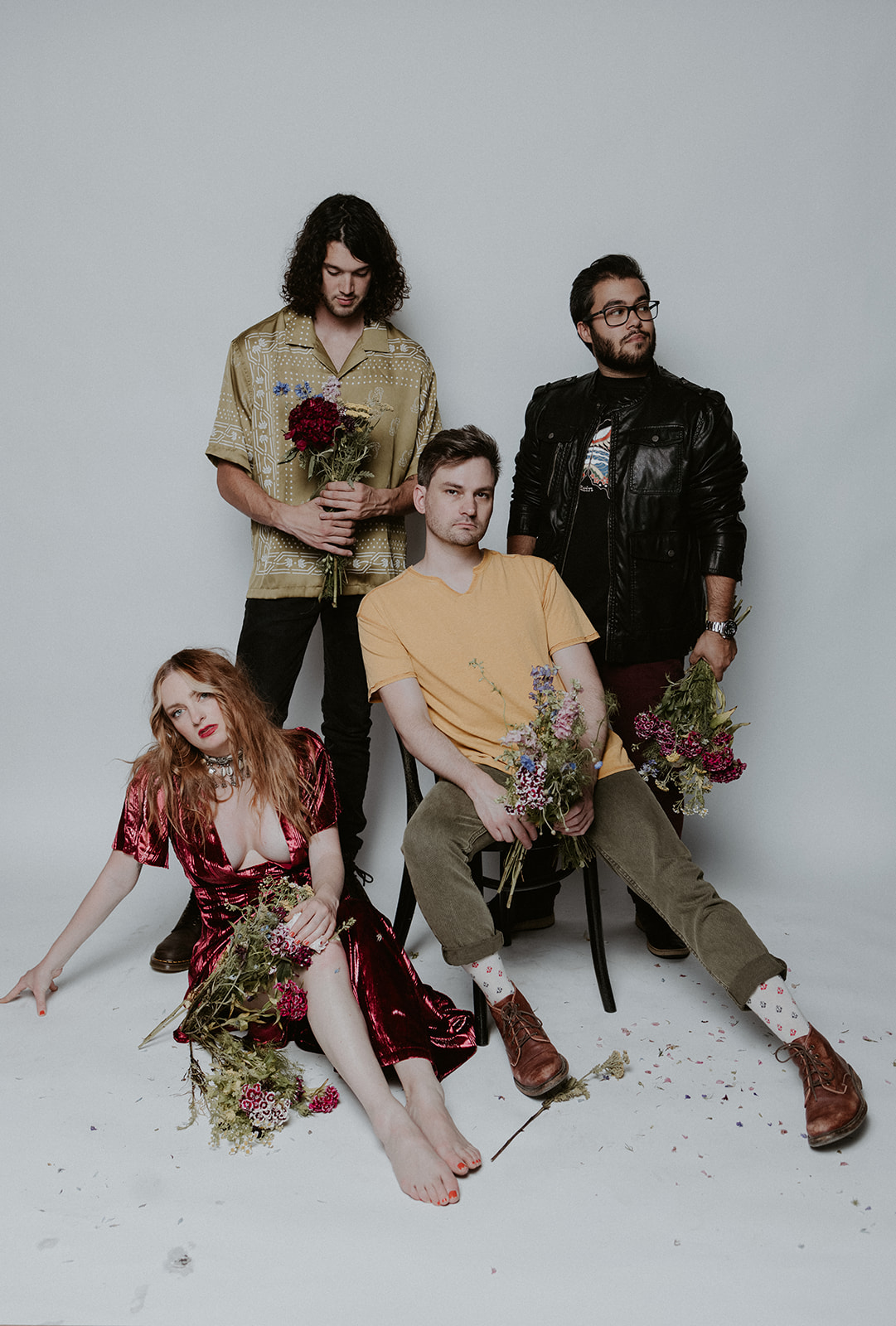 A.D. Amorosi: Before you got to The Voice, where were you as a singer or writer? Obviously, you were young, but you had to have something geared toward professionalism.
Gina Zo: When I was 13, I was a dreamer, and not just dreaming about being on stage or writing music but dreaming about relationships. I've always been good at creating a story from just one small interaction. This is why songwriting had such an attraction for me because I was able to create a story that truly was how my heart felt in my day-to-day life. I picked up my first guitar at 13 or 14 and began writing music almost immediately because it created structure to the words in my mind. By the time I got to high school, I had already released my first demo and played a gig at Bam Margera's bar, The Note. I changed high schools to a music-focused one and really dedicated my life to the arts. I had always felt a little older and more mature than the rest, but never-the-less I was still young. The Voice never was really on my mind, but I knew that I wanted to be a performer.
A.D. Amorosi: How would you describe the younger Gina Castanzo's influences and ideals?
Gina Zo: Then, I was very inspired by Stevie Nicks and Norah Jones, and when I discovered Taylor Swift, all bets were off. These artists were saying the things that I had always wanted to say about my relationships. My family exposed me to more music, and I discovered some of my current idols. My grandfather would always play Fleetwood Mac, Dixie Chicks, and Bonnie Raitt, which showed me more about female fronted bands. My older brother introduced me to Nirvana, Beastie Boys and No Doubt. Which brought me more lyricism and tempo than ever before. Chanting the words of "Brass Monkey," is not exactly every 13-year-old's skill, but in 2010… that was mine.
A.D. Amorosi: "Brass Monkey" is a classic. Tell me as much about being on The Voice and working as part of Blake Shelton's Team Blake as you feel like – was it fun? Was it hard work? Is much of it stitched together to look like it does? Can you discuss how its competitive nature affected you going forward?
Gina Zo: When you are 18 and you are flown to LA to be on a national TV show you can't help but love it!! There were the glamorous parts: the photo shoots, the makeup, the hanging out in a hotel room with other singers. But there were also a lot of really hard parts to this – not only was I 18 and the naivest of the contestants that season. I had no professional career before this to speak of compared to the other competitors who were seasoned professionals, many from Nashville and Los Angeles. But I also was working constantly trying to be the best I could be. When I got off The Voice, I became hungry to succeed in the music industry. I specifically remember Lee Chestnut, a producer of The Voice at the time, being thrilled at my performance in my final call back, giving a thumbs up to the NBC team. For some reason that has always stuck in my mind as being a reason, I push myself to this day, because I had someone on my side who didn't have to be.
A.D. Amorosi: How long after The Voice did you come up with the ideas for, and record and release your own albums, My Weakness and Free Your Soul into an independent label market? How would you describe their vibe and your writing abilities?
Gina Zo: When I wrote and recorded those two albums, I was confused about the kind of artist I wanted to be. These are two albums that were pivotal to my growth because I learned what it took to be an artist: endless hours of work, people on your team who believed in your mission, and that "it" quality. I was also in college in Virginia when I wrote and recorded those albums so there was a lot of travel back and forth from school to Philadelphia. I wrote a lot of those songs on that 4.5-hour drive home. I think both albums propel the vision that I had wanted to be as an artist, but as I have continued to develop to this day, I learned who I actually am.
A.D. Amorosi: Why shorten your name – what does Zo mean to you?
Gina Zo: "Zo" was an opportunity for the band to be given its own name. It allowed my old music to be a separate entity from our new music. This was important for us because we did want to be separated due to some of the ways I felt about my experience – hence my hiatus in the music industry. When we came back, I wanted it to be done our own way, on our terms, which meant that every single step was calculated by me from here on out. I chose carefully who I invited into my circle.
A.D. Amorosi: Tell me something about your vocal range.
Gina Zo: My vocal range has developed heavily over time. I was a TERRIBLE singer as a child, I guess puberty did me wonders because, somehow, I became great. Ha! Something I have learned is that I can stretch my voice a lot farther than I was told in high school – my classical teacher at the time did not believe in belting, but I saw my idols doing it – so I knew I had to train myself to be able to do this. As a classically trained artist, I have something under my belt that not everyone else does and that is control and stability. I remember when we recorded Fire in The Building, our producer had us in a writing session to make some changes, and I belted that song for three hours. He said he had never seen another artist sustain that kind of power for that long in the studio.
A.D. Amorosi: You went from The Voice to starting music-releasing life as a solo artist – why form a band? What was that goal? And why was the concept of Velvet Rouge a thing?
Gina Zo: Some of my favorite artists in the world were in bands, I look at Garbage, Fleetwood Mac, Florence and The Machine, The Marias… when I saw what could be done as a UNIT, I knew the power of a band. The goal was to have a family and a unit. My band is everything to me, I have learned the power of more than one opinion in a room, varying years of experience, different backgrounds and personalities… it all creates quality music. That is not to say being a solo artist doesn't do that, but it creates something new when you have a band formation. Velvet Rouge came about after realizing the power behind having a name that means more than just yourself. Velvet Rouge for me was me recognizing the need for other women to understand that I am there for them. I saw so much going on behind the Velvet Curtain after my time on The Voice. I wanted us to speak to young artists in a way that they had not heard before. The music we put out speaks to this color that you feel when you are turned on, Velvet Rouge.
A.D. Amorosi: Talk about working with Joan Shepp in the capacity you did, how it fed your love and thought process toward "fashion" as a concept AND how all that ultimately fed into/lead into the band's EP and now, its subsequent new singles?
Gina Zo: My time at Joan Shepp introduced me to what it meant to tell a story with your "look". What I wear says who I feel that day, it says what I stand for, and it reminds me of who we truly are. Fashion is no longer just a get up and get dressed situation, it is a conscious choice to be a voice for women. When I wear something sexy, I is not to foster attention, but instead to remind myself that I control this body, voice, and mind. I look at everything here on out as a band as, if you couldn't see our faces, but could see our clothing, would you be able to tell it was us? The answer should always be "yes." I can always tell what Florence Welch would wear on stage or what Maria from The Marias would wear. It is all a story waiting to be told., That plays into every aspect of our being now.
A.D. Amorosi: What was the concept behind the EP Dark Hallways?
Gina Zo: The concept behind Dark Hallways was a re-introduction to the band. It was a moment for those who followed us before to know that we were back with vengeance. It was also an opportunity for us to test the waters and see if we loved what we were putting out there and if the audience we were pushing towards was equally as interested. From there I developed our look, story, and mindset.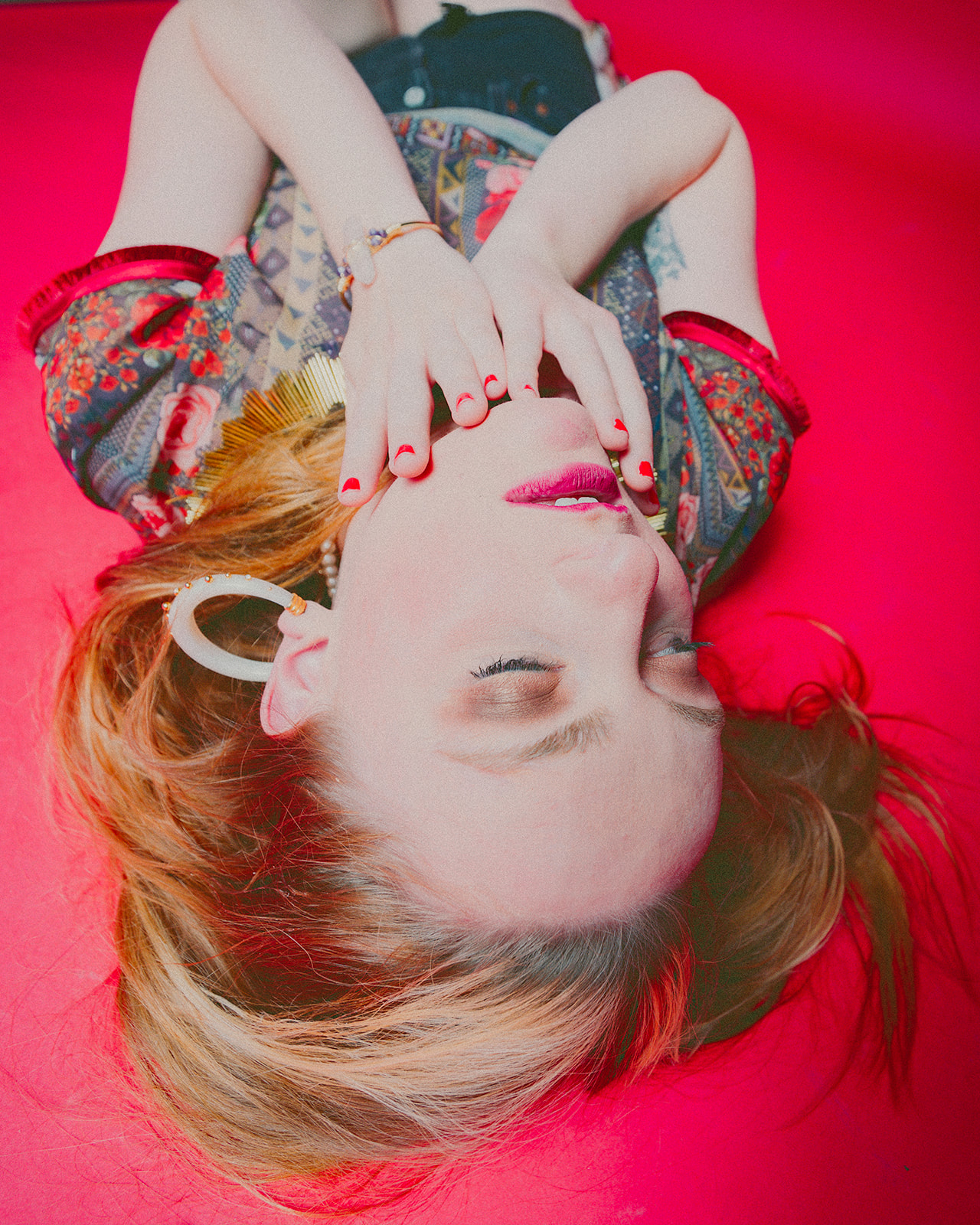 A.D. Amorosi: Why did you take up with Brian McTear and Amy Morrissey at Miner Street and how did they shape or change your sound – and why did you want that shape?
Gina Zo: Our choice to work with Brian McTear and Amy Morrissey was not exactly conscious at first. My drummer, Buddy Mazzenga, knew them from his previous work and at first, our discussions with them were just meant to get advice and guidance on tracks we were wrestling with. Turned out they were interested in trying a song with us – Save Me – and from there we loved working together. There was mutual respect for the vision that we both had (the band and the producers). We trust their vision as they have produced some of the most influential sounds and bands in the Alt-rock sphere such as The War on Drugs, Sharon Van Etten, and Dr. Dog. This has elevated our sound to a level that I cannot even imagine… I am completely honored to have their ideas and themes portrayed in our new music. They have created an edge and a distinction that we have never seen before. Going into work with them, I didn't know exactly what I wanted, but Brian and Amy knew that we needed to create our own sound. Some of the styles you will hear and the ideas you will hear from the continuing singles we will release are things you truly have never heard before.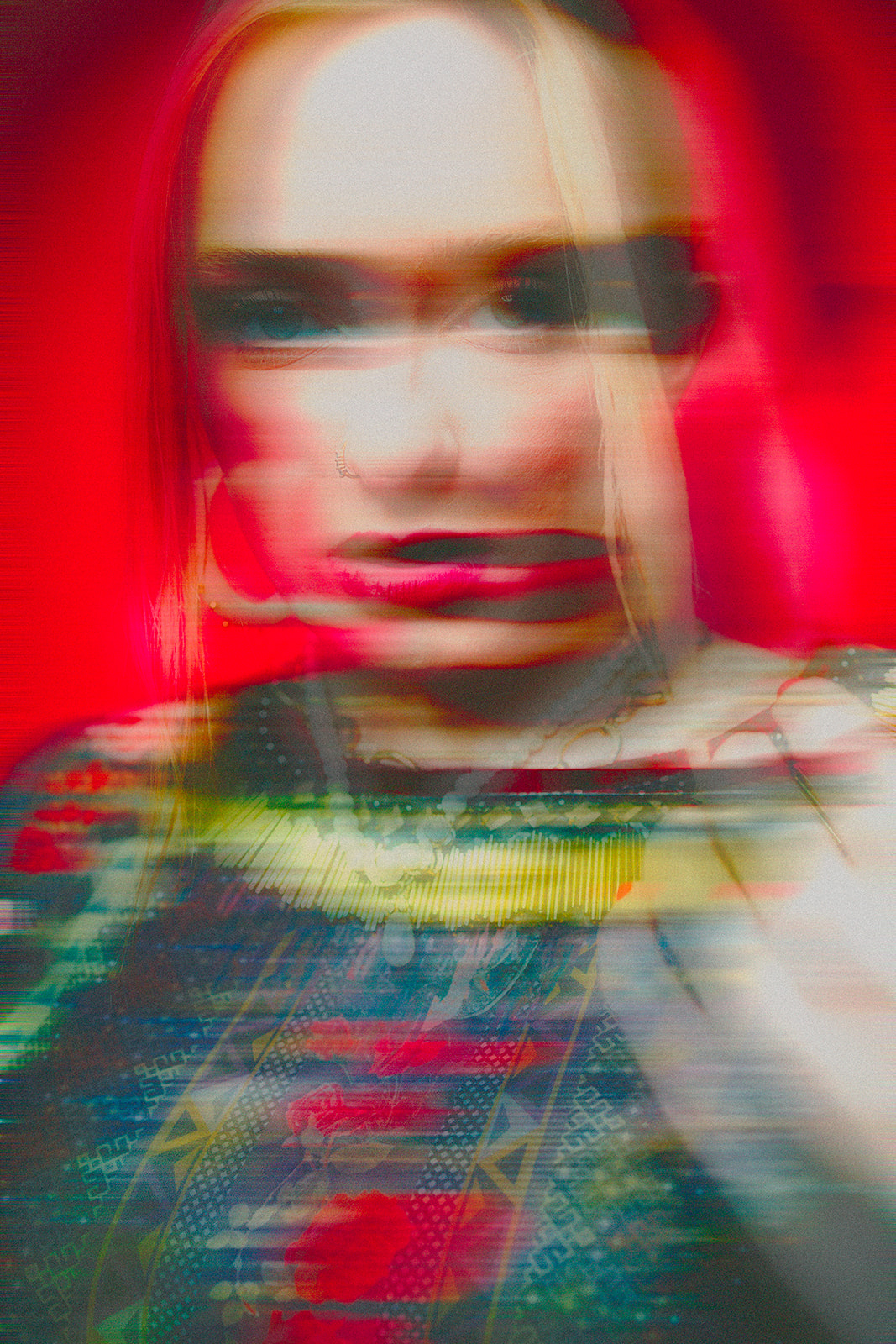 A.D. Amorosi: Give me the rundown – lyrics, musical vibe – on the upcoming singles, like "Save Me" for example, as how they portray the range of passions that is Velvet Rouge.
Gina Zo: The lyrics in "Save Me" can be told from a few different views: the first is the woman who is constantly toyed with by a partner. They make her believe that she has to hustle and run around trying to play them in order for them to love her. I found that this is something that I dealt with in the industry as well – it can be a game. I have learned that I wanted to be surrounded by people who didn't make me feel like I wanted to be saved. Instead, I wanted to be surrounded by people who made me feel like we could save others. "Save Me" discusses this turmoil.