Everybody knows that Everything Everywhere All at Once won EveryOscar.
Now that that's out of the way, the 95th Academy Awards on Sunday night – though remarkably chill in its post-Will Smith celebration of the best of cinema throughout 2022 – had, IMHO, winning moments beyond its Oscar victories, and, as always, an array of welcome, and really unwelcome, surprises.
Starting with….
One: Host Jimmy Kimmel. As someone who usually grates on my nerves, Kimmel was unusually charming – despite his insistence of digging up old tropes such as poking fun of Matt Damon (not that Damon doesn't deserve the pokes, corporate NFT shill that he's been) – moving along the Oscars program with genial good will and gritty gracefulness. Jokes about The Slap were expected. Jokes about L. Ron Hubbard were not, but only because Scientology jokes are tired, and Tom Cruise wasn't there to be made to look uncomfortable. Introducing Jenny, the lovely donkey from The Banshees of Inisherin, flown in from Ireland for the event was nice. An impromptu extended bit of crowd work involving the Cocaine Bear and Malala Yousafzai didn't work – but how could it considering Malala's self-serious attitude. That's right. Yes, it was cooler to see a guy in a bear suit crawling Hollywood's carpeted steps than to meet a woman of peace.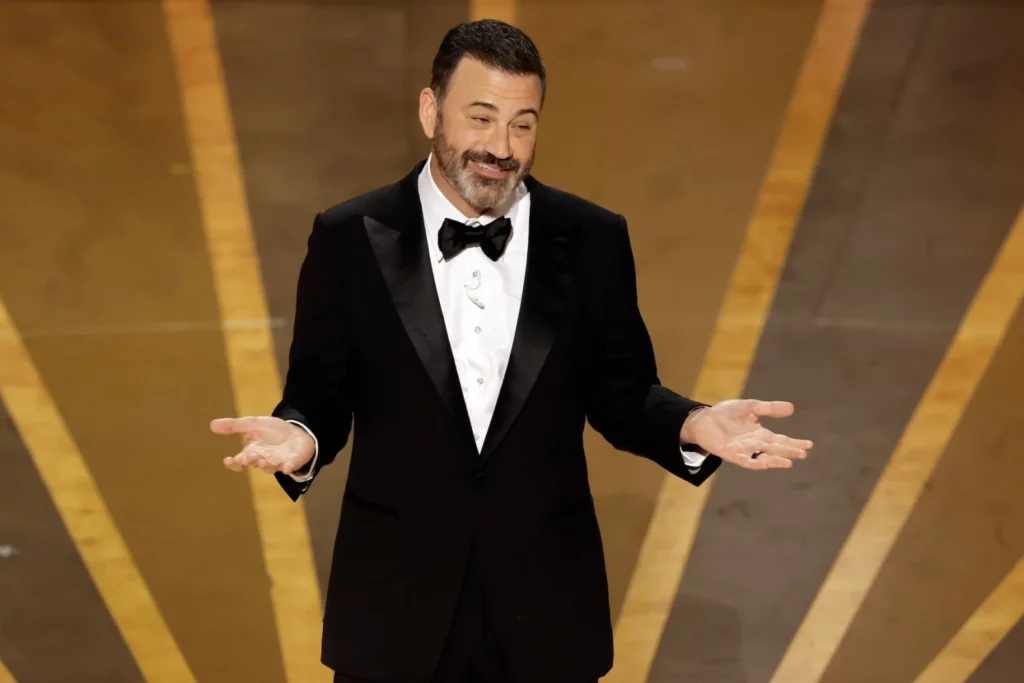 Two: Speaking of grace, the spirit of gratitude and beneficence among Oscars' winners. Now, I'm not sucker enough to be moved by crocodile tears from elitists who make way more money than I. But, if you weren't sensitive to get that some genuine emotion poured forth from last night's victors, to quote J.J. Hunsecker in Sweet Smell of Success, "You're dead, son. Get yourself buried." Best Actor winner for The Whale, Brendan Fraser, had become almost forgotten after some 30 years in showbiz, and welled-up with emotion in relaying that to the Oscar's audience. The Best Actress winner from Everything Everywhere All At Once, Michelle Yeoh not only didn't get an Oscar nomination for Crouching Tiger, Hidden Dragon when she should have, made up for it all by – at age 60, yet – becoming the first Asian lead actress Oscar winner for a film with hot dog fingers. "Ladies, don't ever let anyone tell you that you are past your prime," Yeoh said during her acceptance speech. "For all the little boys and girls who look like me watching tonight, this is a beacon of hope and possibilities. More tears flowed as Best Supporting Actor winner (from Everything Everywhere All at Once) Ke Huy Quan bawled at his new-found recognition. The same came from Best Supporting Actress winner Jamie Lee Curtis who, along with genuinely sharing her victory with the rest of the cast (as if they needed it) while in tears, brought up the efforts of her iconic Hollywood parents, Janet Leigh and Tony Curtis, both of whom were Oscar nominated, but never won.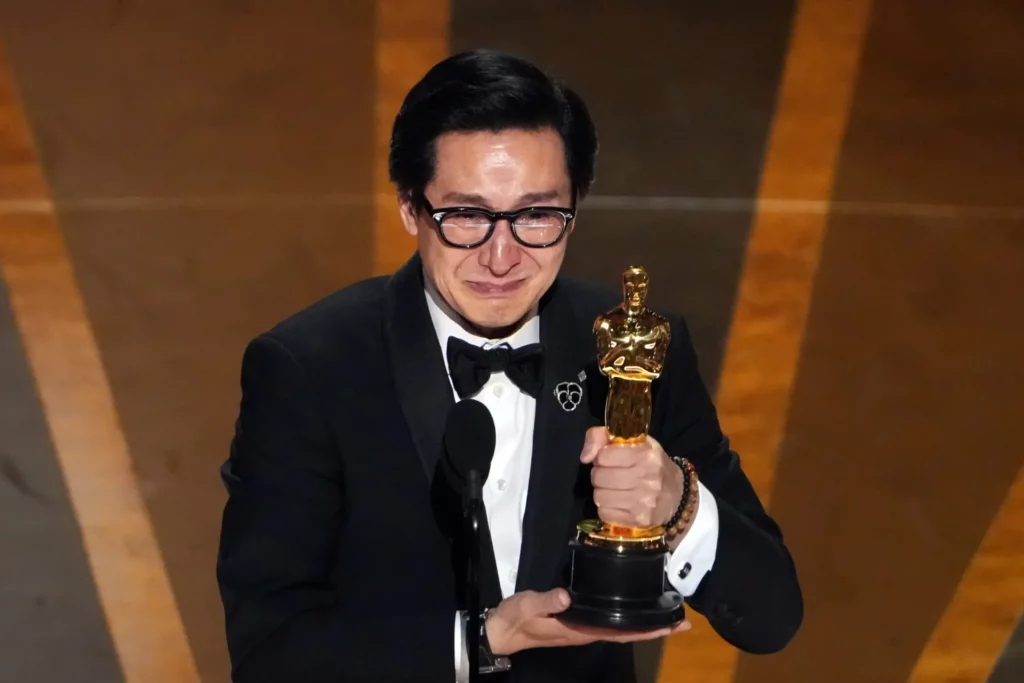 Three: The gracelessness of one who lost: Angela Bassett did not get a Best Supporting Actress win for Wakanda Forever and never bothered to applaud for, or give, a standing ovation to her fellow actor-turned-Oscar victor Jamie Lee Curtis. Instead, Bassett – who I loved until now – sat stoned faced and looking forward. That's lame. At least, Elvis' Austin Butler managed a genuinely warm smile for Brendan Fraser when the latter took the Best Actor crown. This section is also probably the best place to mention that the night's not-so-secret loser, last year's Best Actor victor/slap happy Will Smith, was asked not to join in on this year's Oscar madness as a presenter. Instead, the gig went to the infinitely more attractive Halie Berry.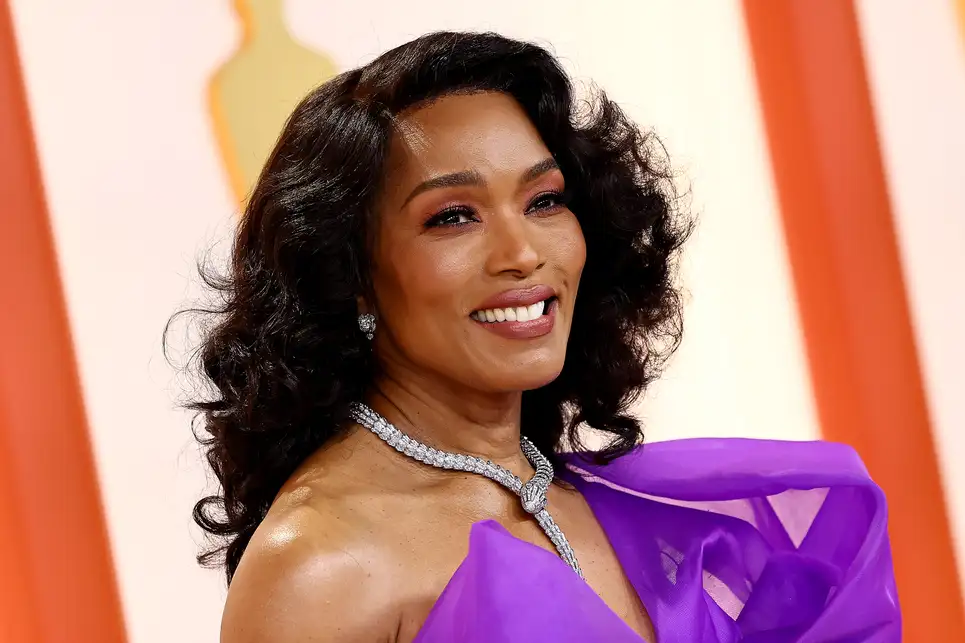 Four: Which reminds me – absolutely, no love for Elvis and Tar? Not Todd Fields' wildly intelligent (and intellectually wild) Tar script about power dynamics? Not Catherine Martin's Elvis costumes? Nope. And wait, nothing for The Banshees of Inisherin or The Fablemans, either? Wow. So much of everything that didn't go to Everything Everywhere All At Once – and there wasn't much – went, surprisingly, to All Quiet on the Western Front, including Best International Film.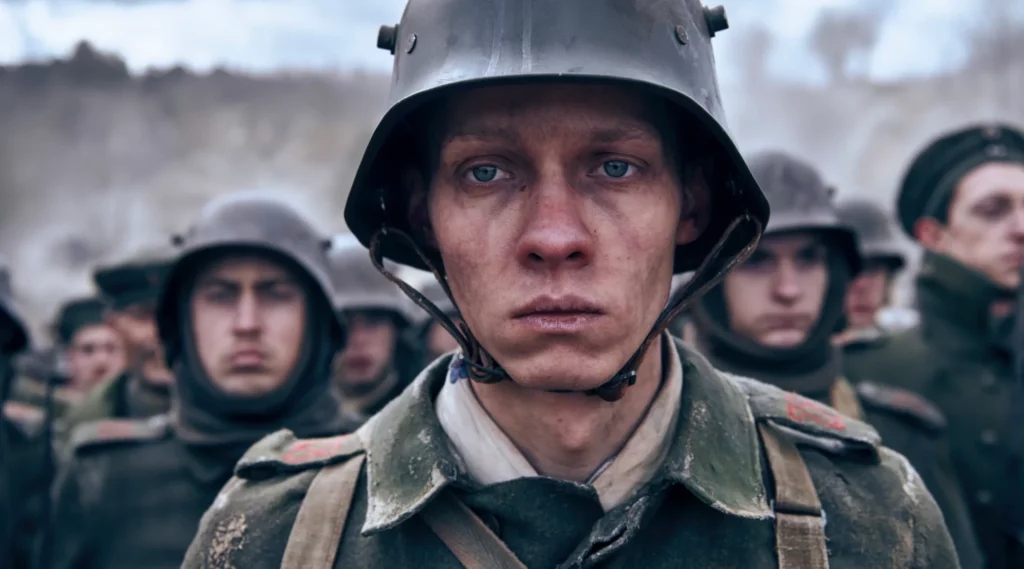 Five: The live Best Oscar Songs: Not including the so-so Diane Warren tune whose title I have forgotten (not a great sign considering that the show was a few minute ago), this year's live renditions of 2023's Academy Awards' five nominated original songs was pretty dynamic. The dancing and singing ensemble from R.R.R.'s "Naatu Naatu" – the first ever Tollywood winner at the Oscars – was fast, furious and colorful. Lady Gaga's introduction to "Hold My Hand," her closing-credits song from Top Gun: Maverick, was boring, cloying and over-serious, but she sang her ass off during a lame-as-hell-son, as did Rihanna on "Lift Me Up" from Wakanda Forever. If there is any prize to be given for television's two best musical performances in one year (this as her Super Bowl Halftime live show) hand it to Ri Ri. And having Everything Everywhere All at Once's co-star Stephanie Hsu and David Byrne singing the Oscar-nominated "This Is a Life" with its composers Son Lux was savvy and messy in all the right ways, and weird that it didn't win the Best Original Song Oscar when you consider that the weirded-out Everything Everywhere All At Once won for Best Film, Best Original Screenplay and Best Director along with its acting victories. Then again, it was, perhaps just enough to see a live performance where a racoon shoots lasers from its eyes while David Byrne shook his long hot fingers in tribute to The Daniels. For an Oscars where the unconventionality was key, this bit as a winner just by showing up.