Though he never had a best-selling novel or book of essays, though his spoken-word albums never sold beyond a fleeting few, William S. Burroughs is one of this century's most influential writers and speakers. From New Age Mayan-ism to Cyberpunk, from future-forward technologies to re-imagining the Space Age, from the earliest writings on drugs, occultism, psychology, totalitarian states, policing and homosexuality to the Bardo and the Egyptian Book of the Dead, from the "irony of the gods" to human and alien consciousness, from issues of mind and gun control to those of identity and mis-identity and disinformation – all often re-considered through the random display of his cut-up, collage methodology – Burroughs has given us new ways of looking at this world, and the next whether we knew or read him.
"The only American novelist living today who may conceivably be possessed by genius", as stated by Norman Mailer, Burroughs inspired Bowie and Blade Runner, The Doors and the film versions of Dune, Kurt Cobain and the cinema of David Cronenberg (the only director with the guts to tackle Burroughs' classic Naked Lunch in film form), Steely Dan to the science fiction of William Gibson and the social (sub or un) consciousness of Ken Kesey. Lou Reed, Laurie Anderson, Patti Smith, Sonic Youth and Tom Waits adored Burroughs and collaborated with the cranky author/spoken word artist on everything from electronic musical excursions such as Anderson's Mister Heartbreak and Waits' The Black Rider and Cobain's The "Priest" They Called Him.
Speaking to Burroughs' occasional nickname, the "Godfather of Punk," Blondie's co-creator and guitarist Chris Stein told Reality Studio that, "he was accepted by the punk kids… In NY there was an overlap with the various art scenes, music, writing. Everybody was aware of Patti (Smith) and Television's literary referencing."  That referencing was toward Burroughs' writings, be it early works such as Junkie and Queer to his late-in-life Red Night trilogy, Cities of the Red Night, The Place of Dead Roads and The Western Lands.
That cinematic cinema auteur and painter David Lynch – lionized in the pages of Philadelphia Weekly https://philadelphiaweekly.com/45-years-of-david-lynch/  – certainly takes visual, lyrical and philosophical cues from Burroughs while forming and forever maintaining his own ferociously independent and individualist vision is what holds such sway over composer David T. Little and author-poet-turned librettist Anne Waldman for their upcoming cinematic, industrial live staged opera & oratorio (for tenor and amplified ensemble) and its accompanying film, Black Lodge.
Taking its name and horror-scape vision from Lynch and co-author Mark Frost's The Black Lodge – an electric extra-dimensional place traversed by Agent Dale Cooper in a dream state throughout their fearful Twin Peaks series – the opera and film was commissioned and developed by Beth Morrison Projects and the California Institute of the Arts with its world premiere occurring via Opera Philadelphia's 0 Fest 2022 in October at the Philadelphia Film Center, before crisscrossing the United States and the globe in 2023.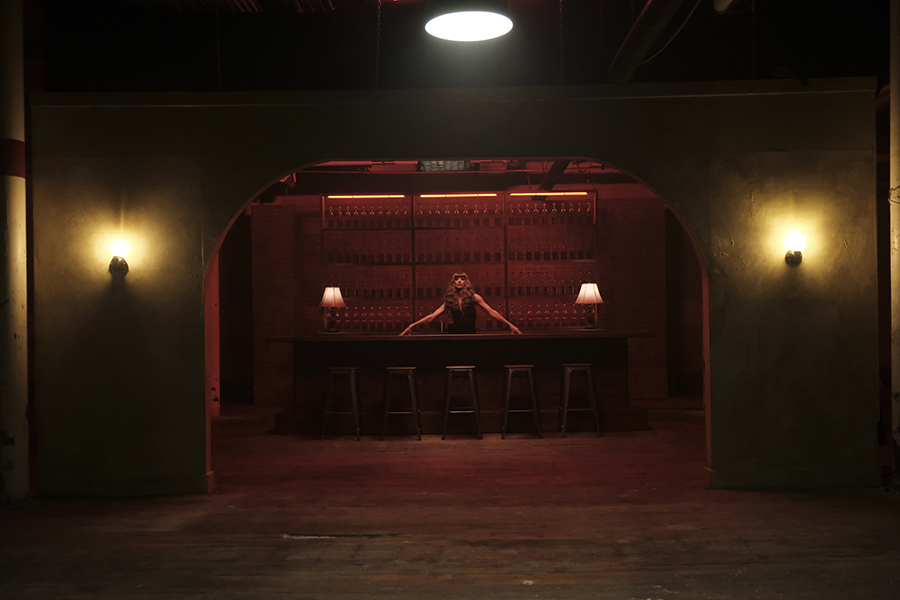 "A bold, surrealist work blending opera and rock into an alchemical exploration of magic, mystery, regret, and redemption" with a glam-rock opera band alongside musicians from the Opera Philadelphia Orchestra, Black Lodge promises to be an existential dilemma and psychogenic fugue state rolled into a film screening and an industrial rock opera concert – all inspired by Burroughs, Lynch and Antonin Artaud, the French writer, dramatist and visual artist who acted as an avatar of the European avant-garde and the entirety of the Surrealist movement in painting, theater and film.
To hear composer David T. Little speak of Black Lodge's deepest roots and inspiration, he came to the work of William S. Burroughs through the writing of Allen Ginsberg, the music of fellow composer Lee Hylah and the talents of the Kronos Quartet through their post-chamber string quartet recitation of Ginsberg's beloved Beat Generation epic, Howl. "The whole world burst open for me with that piece, and how it revealed the connection between poet and musician," he said. "Through that rendition of Howl, I got into other Beat Gen writers such as Gregory Corso, Anne Waldman and, of course, Burroughs. Ginsberg's Howl was but a brief opening that led to this other entire universe."
Once you let the spirit in, it doesn't stop.
Moving into the world of Burroughs became for Little, as it is for most, a fantastic journey from the post-noir vision of Junkie to the eerily fantasmagoria of Naked Lunch to the beyond-Earth etherealism of The Western Lands.
Add to Black Lodge the inspiration of David Lynch, a cinematic auteur in the most traditional sense in that each of his films are his world, and his world alone: discordant, darkly surreal yet drenched in reality and Americana and the mood was set for the composer to create his own universe.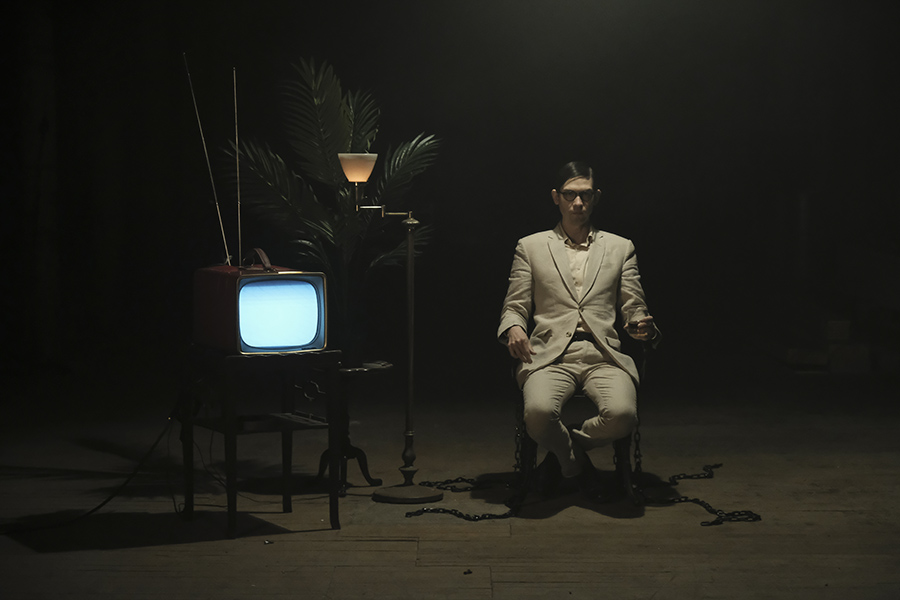 With that, Little had to find not only another fellow traveler, but one who moved closest to the suns and moons of Burroughs, Ginsberg and other Beats: Anne Waldman.
A world-renowned poet since the 1960s, Waldman was at the start of so many movements in literature and social/political activism, she's more of a Firestarter than writer and educator. The Outrider experimental poetry community, the founding of the Jack Kerouac School of Disembodied Poetics at the Naropa Institute in Colorado, one of the developers of the Nova Convention; Waldman has seen it all and been a part of it all, often before it was initiated.
Waldman became a devoted reader of Burroughs once she tripped upon Naked Lunch in high school, growing up in Greenwich Village in NYC and a youthful identification with all things Bohemian. Once at Berkley on another coast and another time, she became astute in all that was New American poetry, chapter and verse. And that meant The Beats and William S. Burroughs.
"The Beats were considered the bad boys of literature – outlaws – and Burroughs was the baddest," she says, before detailing how the ferocity of her libretto for Black Lodge is based on Burroughs work, and how so much of it was about him and his process and the events in his life. "He was his process," says Waldman.
The severing the joint of his little finger to gift a lover, the transgressions of magic and the occult, the William Tell-like death of his wife (Joan Volmer) at his hands, and the sensationalism of it all with his escape to Tangiers. "After that horrible death, Burroughs talked about the 'ugly spirit' and how he had to write his way out," notes Waldman.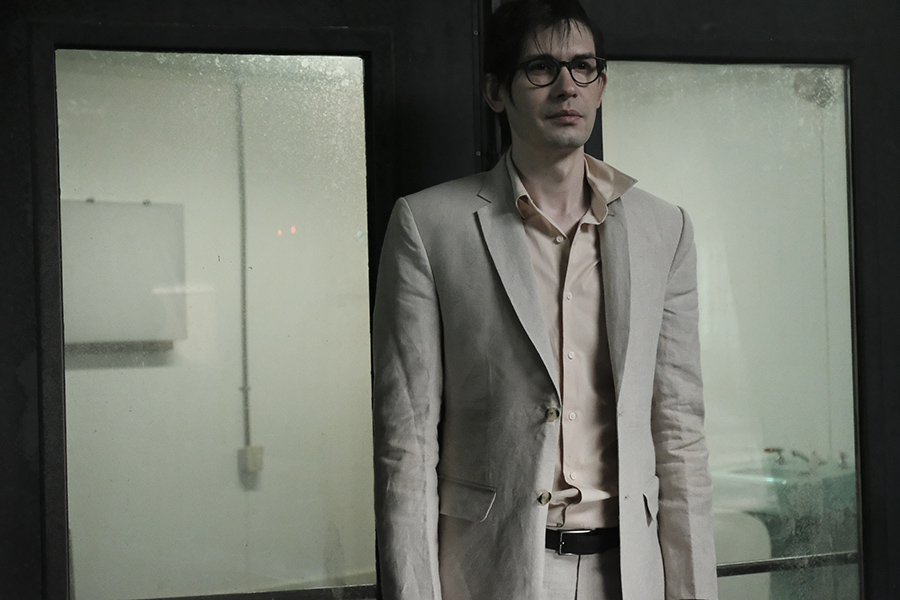 Write he did: fifteen long form works, to say nothing of a box-full of short stories, essays, books of letters, novellas and penned collaborations, to say nothing of his own spoken-word recordings and additional musical partnerships with everyone from R.E.M to Gus Van Sant. Burroughs is probably the only author to have his own role in a video game circa his narration of 1995's The Dark Eye.
"Burroughs continues on in his influence, presently, due to the manner in which he handles alternative realities, whether it is his interest in trance music, the nature of time and dream states, the different methods of how he works with language or his cut-up techniques influenced by Brion Gysin and the Surrealists – writing as a montage, as a cinematic enterprise," said Waldman in one long gulp.
"How you can move things around in a non-linear fashion. These were his obsessions until he died – how moving into space was the next true reality.  William was very prophetic, and I was drawn to him – the cut-up methodology, the influence of montage and being able to jump into time at any point, to follow one's dreams and streams of consciousness."
Waldman's libretto for Little's Black Lodge touches on everything Burroughs from the dream-conscious trips to Tangiers to the not-at-all-real Bardo states and waves of consciousness travelling and telepathy.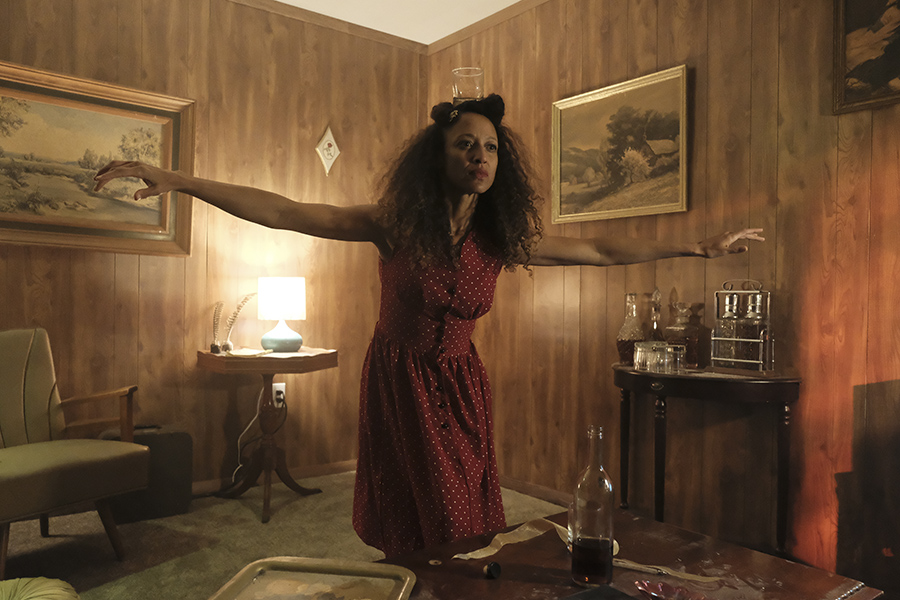 The ferocity of Black Lodge came as she got connected to Little and found how he was connected to the operatic work. "Everything about Burroughs became this existential question, about writing one's way out – the protagonist-artist being the hero – while touching on aspects of cancel culture's extremes on one hand and the psychology of karma on the other hand," says Waldman. "It is an investigatory opera, not one that strives to make you have an opinion, but rather one that expands the field around consciousness. Nothing is easily resolved – there is no simple ending like the ones where the cops come in and save the day."
Like Burroughs' best work, nothing truly ends. It is here to go…. forward.
The tension in the language – cut ups – and the connection between Lynch, Burroughs and Artaud (whose stays in five different mental institutions with shock treatment) overlaps and creates synchronicity among these influential artists ("to . say nothing of offering real challenges for a feminist" laughs Waldman (when considering Burroughs' occasional, but hardcore misogyny), and her libretto all but wrote itself.
"Having Anne embody each of them in the work, all I can say is that it is so great collaborating with a true poet," says Little, with a laugh. "The inspiration for the Black Lodge opera was what I perceived as the commonalities among these artists. Reading Artaud's The Theater and its Double, the connection came together so clearly, how these three figures, in their work, are mining these nightmare trains of thought, have these dark encounters, and map where it is we could or couldn't go."
To quote William S. Burroughs' somewhat sarcastic remark about the future, "You can't get there from here." But through the industrial operatic auspices of the Black Lodge and its bleak, but buoyant poetic text, you could certainly try.