The mysterious, British street artist Banksy is a thing at Philadelphia Weekly and Paradise Media. An obsession you might say considering our wealth of features around an early-in-2022 exhibition that made stops at would-be, pop-up gallery spaces across the United States.
For Winter 2022, there is the touring Banksy Was Here: The Unauthorized Exhibition, a tour whose stops have included New York City, Los Angeles, Brussels and Philadelphia's Fashion District until the end of January 2023.
Stenciled works painted and scribbled onto buildings, walls, and bridges worldwide, sculptures and make-shift imitation/installation displays of everything from his Palestinian hotel to what might be his/her/their artist studio –along with a multimedia and VR component allowing you to see works in the locations they were intended – are among the 80+ works in winding corridors and multiple rooms that make up Banksy Was Here: The Unauthorized Exhibition.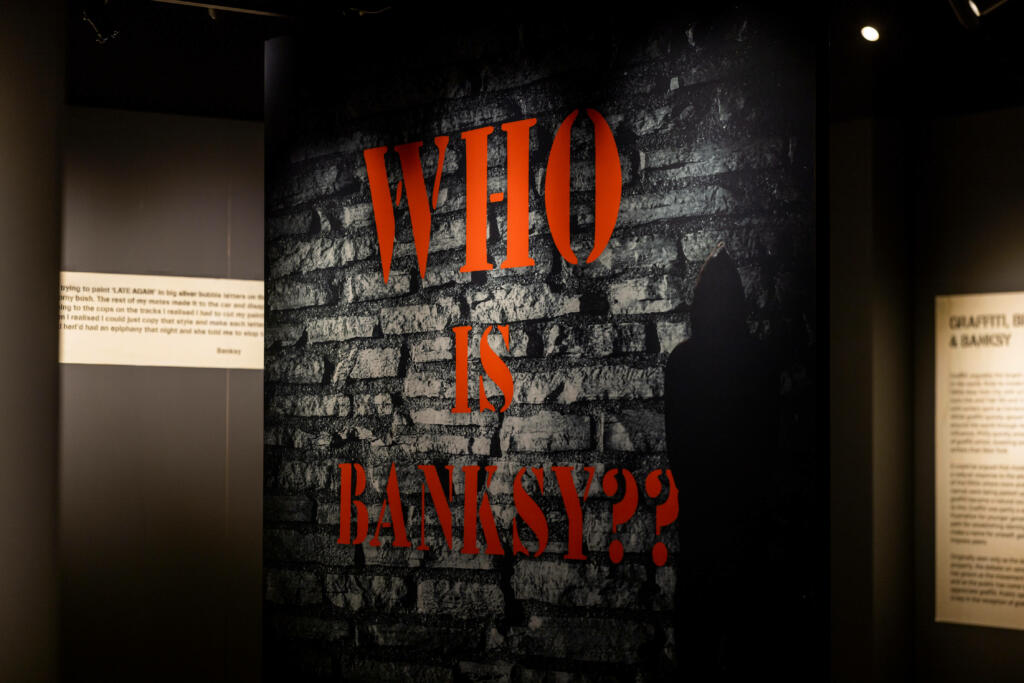 While I'll go into more of a review of the Banksy Was Here experience next week, I spoke with its curator-exhibitor and Exhibition Hub Executive Producer John Zaller about warehousing and displaying the current touring exhibition.
A.D. Amorosi: Tell me about your organization. What do you do as curators and exhibition promoters?
John Zaller: We're creators and curators first. We're always looking for a great subject that we can turn into an exhibition or an experience, which we've been doing for more than two decades. It's a painstaking process and takes years to put together the final experience that is ready for presentation. As promoters, we strive to share our experiences with the public in a clear and accessible manner, from messaging to location to pricing.
A.D.A: Why did you choose to show Banksy, as opposed to Dali or Warhol or Picasso? How does Banksy work speak to you?
JZ: Personally, I have been a fan of Banksy since his early exhibitions in LA brought him more into the US public eye. The artist's subject matter, which is playful and dead serious at the same time, requires that we look at our everyday world in a completely different way. We might smirk or laugh out loud at the irony in the work, but there is always something profound being revealed.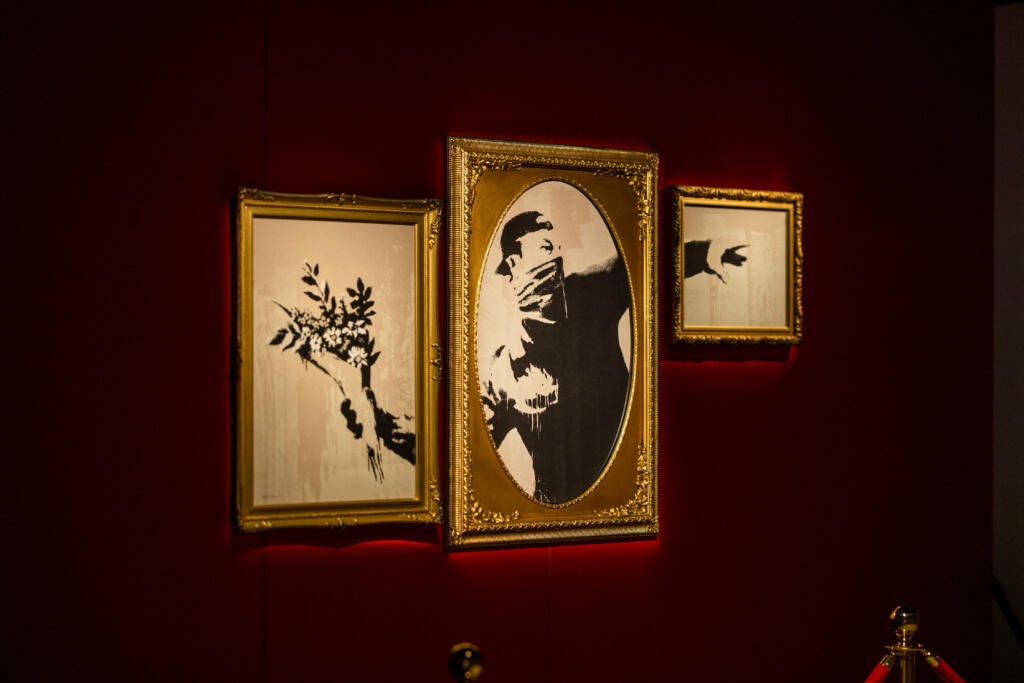 A.D. A: Several other Banksy exhibitions have been through the United States and Europe throughout 2022: What do you believe makes your currently-running Banksy show different than other touring Banksy shows?
JZ: Our exhibition, Banksy Was Here, takes a significant level of care to present the Artist's works as if he was there with you – just ahead of you and out of sight but always present. We incorporated many of the Artist's favorite motifs into the overall design to create a complete experience. We also include hands on interactivity, including a Leave Your Mark "designated graffiti area" as well as a 10-minute Virtual Reality experience that allows you to explore the streets of Bristol, England, where Banksy first made his mark.
A.D. A: Have you had any contact with Banksy and-or his independent promotional arm? What might the correspondence … the nature of the correspondence… have been like?
JZ: To the best of my knowledge, we haven't heard from Banksy, However, if we
do, I will be sure to let you know.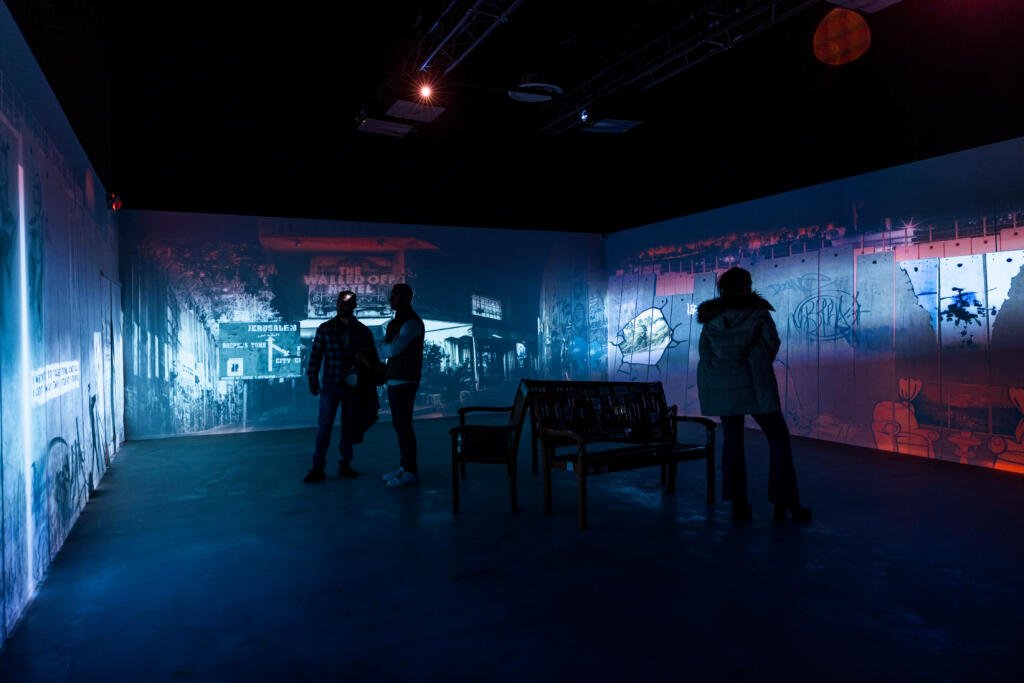 A.D. A: Where did you get the majority of your Banksy originals… and what can you say about the process of dealing with collectors.
JZ: Our works come from one primary collector, who has been a pleasure to work with because he wants to see share his collection with the public.
A.D. A: There are millions and millions of dollars of Banksy stuff, real and imagined, in all of the pop-up exhibition's rooms. How do you insure or ensure the safety of each of these items?
JZ: We have a lot of security measures in place – some seen some not seen, which are the ones you have to watch out for.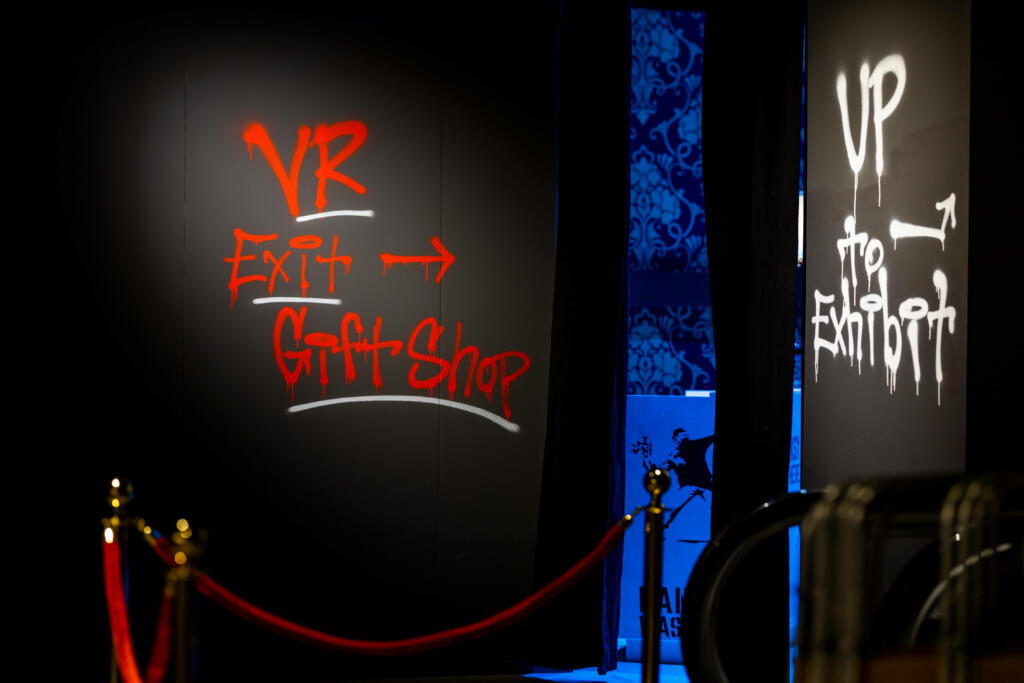 A.D. A.: In my mind, the Walled Off Hotel installation is the most interesting design element of Banksy Was Here. Please talk about setting up the Palestinian hotel. I know Banksy doesn't take part in these curated touring shows. How did you get to its' exacts – as it looks great, and inviting – and what does it mean to Banksy fans?
JZ: We have a very passionate design and production team, all of whom have an incredible amount of respect for Banksy. We thought it was important to share the story of the Walled Off Hotel because Banksy put such effort into creating this installation, and the installation also makes the situation in Palestine much more real for people – not just a blip on the news. Following this approach, we wanted you to step into an inspired re-creation of the Lobby-where you could feel the tension and irony of the place for yourself and get a little more educated on the situation. Play a few chords on the out of tune piano while you're there too.
A.D. A: When it comes to the real stuff, there are several actual Banksys that are part of your exhibition. What was the most difficult original to get hold of, and what would you say is its relevance to obsessive Bansky fan and educated novice alike?
JZ: Some of the works relating to Banksy's "The Rat" character proved to be the most difficult to obtain. Perhaps because of The Rat being something of an Everyperson character and a Trickster, they are the very closest to a Banksy self-portrait that we have to date.