For a man at the forefront of the American1960s and its peaceful push for nonviolently-achieved Black rights, Gay rights and Civil rights, West Chester's late, great Bayard Rustin is not a part of any history books.
Change, however, is going to come – and, in a hurry – if Academy Award-winning screenwriter Dustin Lance Black and fellow West Chester-ians playwright-director Steve H. Broadnax III and actor Reggie D. White have any say.
Broadnax III's hero worship of the Black LQBTQ activist, personally and professionally, comes down to the fact that Rustin spoke for human rights above all. And like Broadnax and White, the late great Rustin – awarded in 2013 by President Barack Obama a posthumous Presidential Medal of Freedom – proudly identified as a "same gender loving male" is his time.
"To see some who was openly Queer, and accomplished all that he accomplished in his life time, was miraculous," said Broadnax III, the Penn State professor and playwright behind "Bayard Rustin Inside Ashland,"  a dramatic musical which ran at Philadelphia's People's Light theater in June with White as the play's titular actor. So riveting was the playwright/director and the actor's take on Rustin, additional stagings throughout the United States should be forthcoming if conscious theater has any justice.
"You don't know who you are until you see your own reflection," says the playwright. "When I did, I saw in Rustin, an activist, an athlete, a singer, an educator, an icon. He stood in his truth."
That truth stands tallest, first, for Rustin's role as chief organizer of Martin Luther King's 1963 March on Washington for Jobs and Freedom in August 1963, Rustin (1912-1975) caught greatly-publicized flack for being MLK's right hand man when South Carolina Senator Strom Thurmond called him a "Communist, draft-dodger, and homosexual." To that rant, Thurmond also showed the press of its time a photo filed by the FBI of a conversation Rustin had with MLK while King was bathing with the implication that the two Black activists were in a same-sex relationship.
Before 1963, Rustin's activism was no less avid or publicized.
In 1942, as a co–founder of the Congress of Racial Equality (CORE), a pacifist organization based on the writings of Mohandas Gandhi and his non-violent resistance against British rule in India, Rustin was convicted of violating the Selective Service Act after he declared himself a pacifist who refused induction into the military. For that, from 1944 to 1946, Rustin was imprisoned in Ashland Federal Prison, in Kentucky, and Lewisburg Federal Penitentiary, in Pennsylvania – both prisons where he organized protests against racially segregated housing and dining facilities. It is this early time in Rustin's activism and willingness to be jailed for his beliefs that are the centerpiece of playwright Broadnax III's "Bayard Rustin Inside Ashland."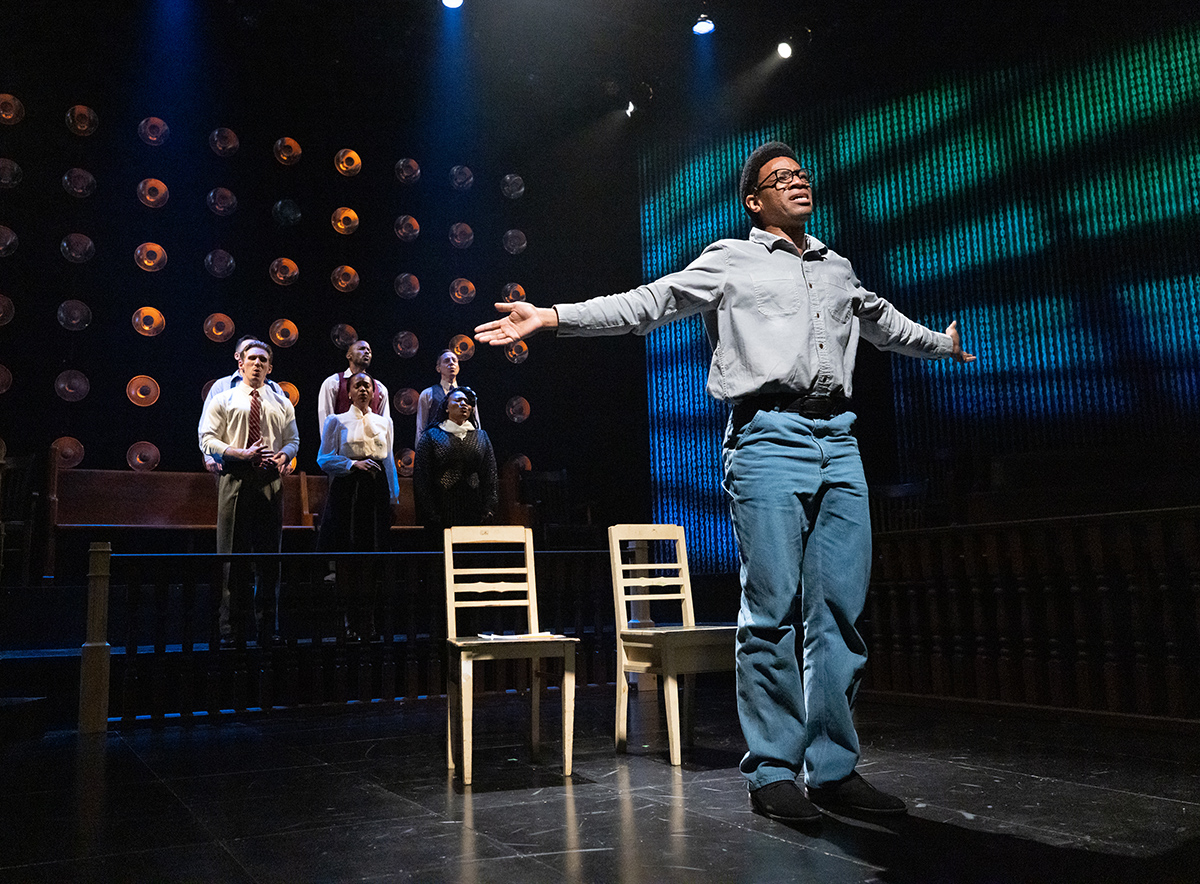 Though forgotten in America's history books, White and Broadnax III relied on West Chester historian and activist Penny Washington in order to help the actor and the writer-director fill in the blanks about brother Bayard. "Our stories are told incompletely," says White. "There are lives and histories, literally in the ground, beneath our feet, that we need to know about. As a same gender loving Black man who cares about activism and progress – sometimes feeling pulled between his identity as a Black man, and his identity as a Queer man – we need good examples of people who had to exist in that dissonance. Bayard is the prototype, and it is an honor to bring his life to the stage of People's Light."
Broadnax III and White go on to discuss Rustin's greatest hits, such as how, in 1947, he was a co-organizer of the Journey of Reconciliation, the first of the Freedom Rides to test 1946's Supreme Court ruling (United States in Morgan v. Commonwealth of Virginia) banning racial discrimination in interstate travel. Yes, Rustin was arrested for the Freedom Ride and served 22 days on a North Carolina chain gang for violating state Jim Crow laws regarding segregated seating on public transportation. In 1951, Rustin formed a committee to Support South African Resistance, which later became the American Committee on Africa.
Much of his activism – such as being tasked by the American Friends Service Committee to write 1955's "Speak Truth to Power: A Quaker Search for an Alternative to Violence" in reaction to America's role in the Cold War – was kept quiet, due to Rustin's 1953 arrest in Pasadena for sexual activity with two men in their 20s. Pleading to the charge of "sex perversion," Rustin served 60 days in California jail for consensual sodomy (in 2020, Cali Governor Gavin Newsom granted Rustin a posthumous pardon for 1953's conviction) and the Pasadena arrest was the first time his homosexuality was part of the public record. When he became the executive secretary of the War Resisters League, an American Legion chapter made his Pasadena conviction public to try to cancel his lectures. When Rustin penned the influential American Friends Service pamphlet – a manifesto for the movement – his name was kept off of the document so to not allow his sexual orientation to compromise its intent or importance to the peace movement.
In all matters, activist or regarding his work toward healing union divides, it did not help matters that the gay, Black Rustin was also a Socialist. Rustin still fought tirelessly for securing workers' rights, and eventually, became the head of the AFL–CIO's A. Philip Randolph Institute, which promoted integration of all-white unions and promoted the unionization of African Americans. Rustin travelled the globe for humanitarian missions, such as aiding refugees from Vietnam, Cambodia and Haiti, the latter of which was where he passed in 1987 while serving the cause.
Dustin Lance Black, an Out author and the Academy Award-winning screenwriter of Milk – the beloved Gus Van Zant film on the life and death of San Francisco activist Harvey Milk – wrote yet another dynamic script on the life of the equally-dedicated and dramatic Bayard Rustin. And while he had to move from directing the film himself due to prior commitments, it is Black's Bayard script that is the basis of director George C. Wolfe's 2022 biographical film currently in post-production.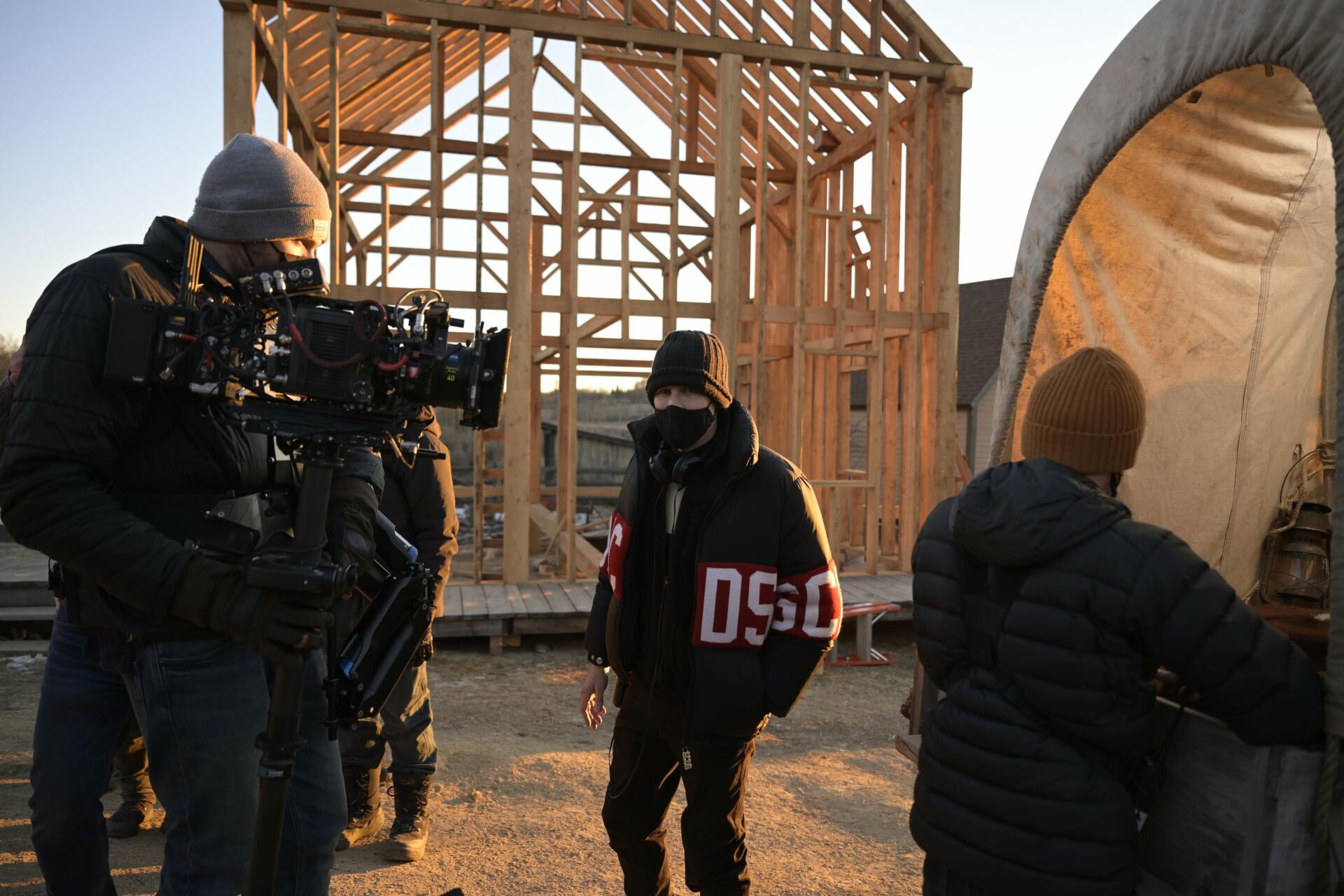 Starring Coleman Domingo as Rustin (an actor who has portrayed Rev. Ralph Abernathy in the MLK-themed Selma, along with appearances in Lincoln and If Beale Street Could Talk), Jeffrey Wright and Chris Rock, Black's "Rustin" promises to be as rousing as its West Chester-born subject.
"Bayard was one of my first introductions to a queer leader, around or even before when I first heard about Harvey Milk," says Dustin Lance Black, during the finishing stages of his recent Hulu streaming series, Under the Banner of Heaven.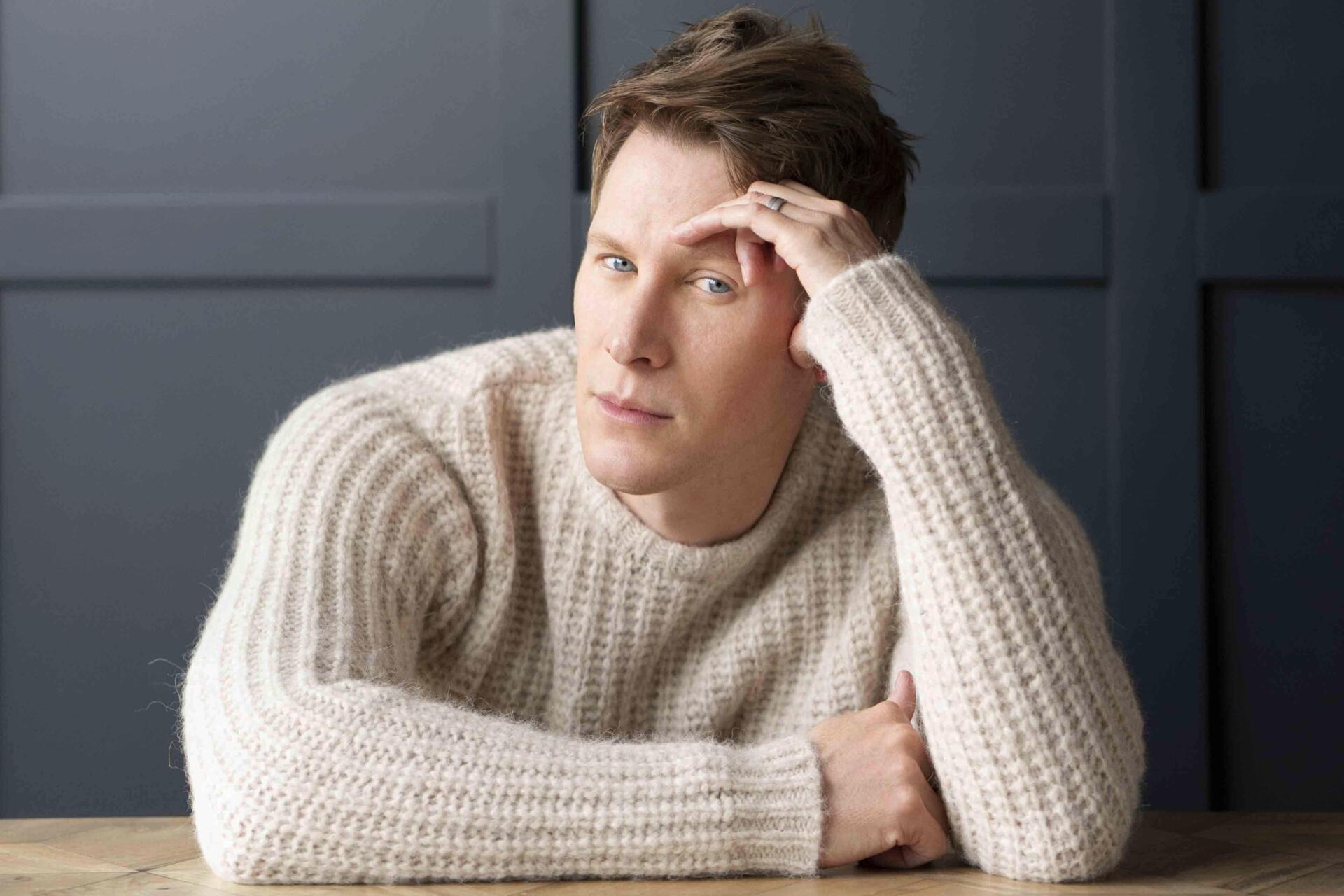 "We knew Bayard from his civil rights activism in the 1960s – he wasn't a queer liberation guy until much later in his life. I found Bayard to be an absolute maverick in the struggle for equality, all struggles for equality. And his ability to build unexpected coalitions, the likes of which culminated on events such as the March on Washington – setting the stage for Martin Luther King to have his dream – is not to be underestimated. All that, and he was an Out, Gay man long before Stonewall. He was tortured for being so – and imprisoned – and yet, Bayard consistently showed grace in the face of being mistreated. I admire him for his love and his lead. So, I may love and value Harvey Milk, but I would have done anything to meet Bayard Rustin – someone sadly erased from history because he was an openly Gay and Black man."
Thankfully, with the imminent release of Rustin and Bayard Rustin Inside Ashville, the secret is out.