There are plenty of big-name attractions coming to local casinos this summer, among them Alicia Keys, Kevin Hart, Amy Schumer, Elvis Costello, Steely Dan and Trevor Noah. But the most eyebrow-raising of all is arguably Vincent Van Gogh.
Of course, the famously one-eared post-impressionist won't be anywhere this summer; he died by his own hand—at age 37—in 1890. But he will have a large presence in Atlantic City in July and August thanks to the internationally acclaimed "Beyond Van Gogh: The Immersive Experience." The globe-trotting exhibition, which hit Upper Darby's Tower Theater last fall, debuts July 8 at Hard Rock Hotel Casino Atlantic City. 
According to a Hard Rock exec, 100,000 people are expected to check out the high-tech, interactive presentation that puts visitors smack dab in the middle of some 300 of the Dutch artists works. There is no question it is the most unusual and off-beat (for the casino realm) presentation since a 2001 exhibition at Tropicana Atlantic City took visitors on a journey through the history of torture.
As for more traditional programming, the summer schedule is typically diverse, offering a multi-generational range of musical and comedic performers. But this year, the sounds of the 1990s will be making a lot of noise. 
This makes business sense as the teens and twenty-somethings of that decade are now in their 40s and 50s—the primary target market of the casino-gaming industry. Acts from the Bill Clinton era headed this way include New Kids On the Block; Black Crowes; Chris Isaak; Candlebox; Staind (as well as original front man Aaron Lewis and his new band, The Stateliners); Sheryl Crow and Ben Folds.
Not that the parents of the kids who grew up with the above-named acts are being neglected: Classic rock and New Wave will be well-represented by the likes of Rod Stewart; Steely Dan; Lynyrd Skynyrd; Alice Cooper; Boz Scaggs and even erstwhile heartthrobs Shaun Cassidy and Rick Springfield. Even more-vintage headliners include do-wop-era hero Dion, "Twist" avatar Chubby Checker; Frankie Valli & The Four Seasons and Tom Jones.
R&B/soul/disco practitioners on the books include the Village People; the bill-sharing Johnny Gill and Ralph Tresvant, Ashanti; disco diva Gloria Gaynor; The Spinners and The Manhattans, who will perform with The Delphonics and Blue Magic.   
Planting the country-music flag will be Rodney Carrington, Sam Hunt, Jenny Tolman  and Toby Keith, although the latter's recently revealed battle with stomach cancer could put his appearance in jeopardy. 
Even jazz fans are being thrown a few bones with gigs by guitar whiz George Benson, saxophonist Gerald Albright and the Cap Jazz Festival.
And the tribute-act trend continues apace: Revered artists whose music will be heard this summer (even if the performers themselves won't be seen) include Bette Midler, Barry Manilow, Pink Floyd and Led Zeppelin. The most interesting of the lot is Pink Talking Fish, which pays homage to the odd-trio grouping of prog-rock titans Pink Floyd, New Wavers Talking Heads and jam-band kings Phish.
It used to be that the summer brought with it to Atlantic City all manner of resident production shows. This year, in addition to the already-in-progress "80s Live" and "The Burlesque Show," the only such presentations are "Masters of Illusion," the summer-long magic-fest at Harrah's Resorts Atlantic City and a tribute to The Beatles, Led Zeppelin and The Doors at Ocean Casino-Resort.
Considering the state of world affairs at this moment in time, we all owe the region's casinos a debt of thanks for the preponderance of standup-comedy performers who'll be yukking it up this summer. In addition to Hart, Schumer and Noah, funny folks on tap include hot-as-blazes Tom Segura; Cedric The Entertainer; Bert Kreischer; Iliza Shlesinger; Gabriel Iglesias; Russell Peters and Ron White.
Even opera is getting in on the act: Megastar tenor/multi-instrumentalist Andrea Bocelli will perform at Hard Rock.
Borgata Hotel Casino & Spa
Event Center: 
July 2: Black Crowes; July 8: "Cheer Live;" July 10: Vice Ganda; July 22: Trevor Noah; Aug. 6: Steely Dan; Aug. 19: Rick Springfield; Aug. 20: Iliza Shlesinger; Sept. 3: Gabriel Iglesias; Sept. 5: Scorpions; Sept. 9: Tom Jones.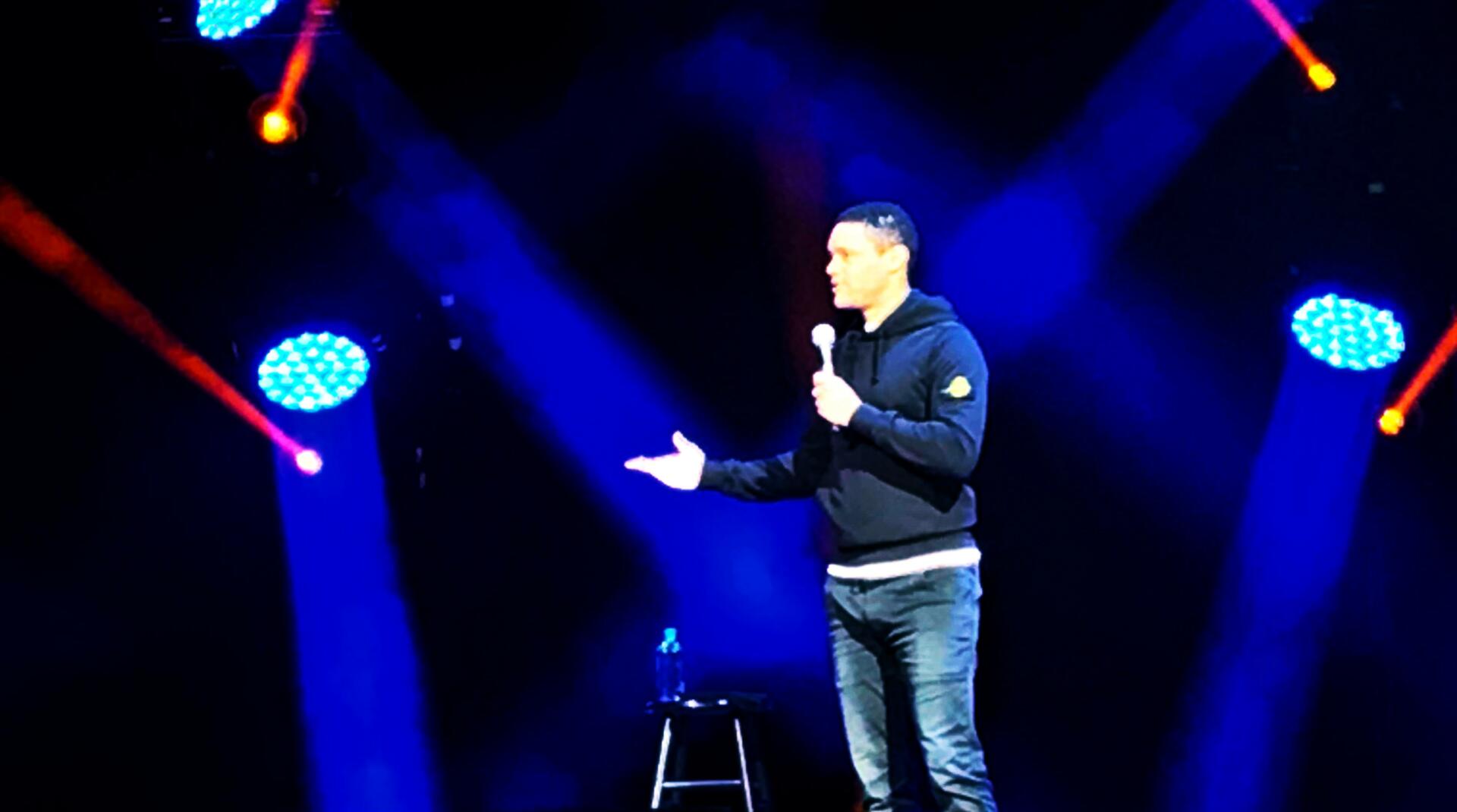 Music Box:
Thursdays through Aug. 25: "The Burlesque Show;" June 24: Shaun Cassidy; June 25: "It's Happening with Snooki & Joey;" July 15: Dion; July 16: Tom Papa; July 21-24: Funambula; July 29: Ann Wilson of Heart; Aug. 5: Brit Floyd; Aug. 6: Eric D'Alessandro; Aug. 13: KALEO.
Atlantic City
July 2: Pat Benatar & Neil Girardo; July 11: "Sock Hop;" July 28: The Drifters; Sept. 16: Johnny Gill & Ralph Tresvant.
Golden Nugget Atlantic City
www.goldennugget.com/atlantic-city
July 9: Chubby Checker; Aug 6: Yacht Rock Legends; Sept. 17: The Spinners.
Hard Rock Hotel Casino Atlantic City
www.hardrockhotelatlanticcity.com
Hard Rock Live at Etess Arena
June 24: Lionel Richie; June 25: Andrea Bocelli; July 1: The Chainsmokers; July 3: New Kids On the Block; July 8-9: Kevin Hart; July 14: The Manhattans/The Delphonics/Blue Magic; July 23: Sam Hunt; July 30: Frankie Valli & The Four Seasons; July 31: Toby Keith; Aug. 6: Alicia Keys; Aug. 19: Rod Stewart; Aug. 27: Tom Segura; Sept. 3 and 4: Bert Kreischer; Sept. 9: John Fogerty.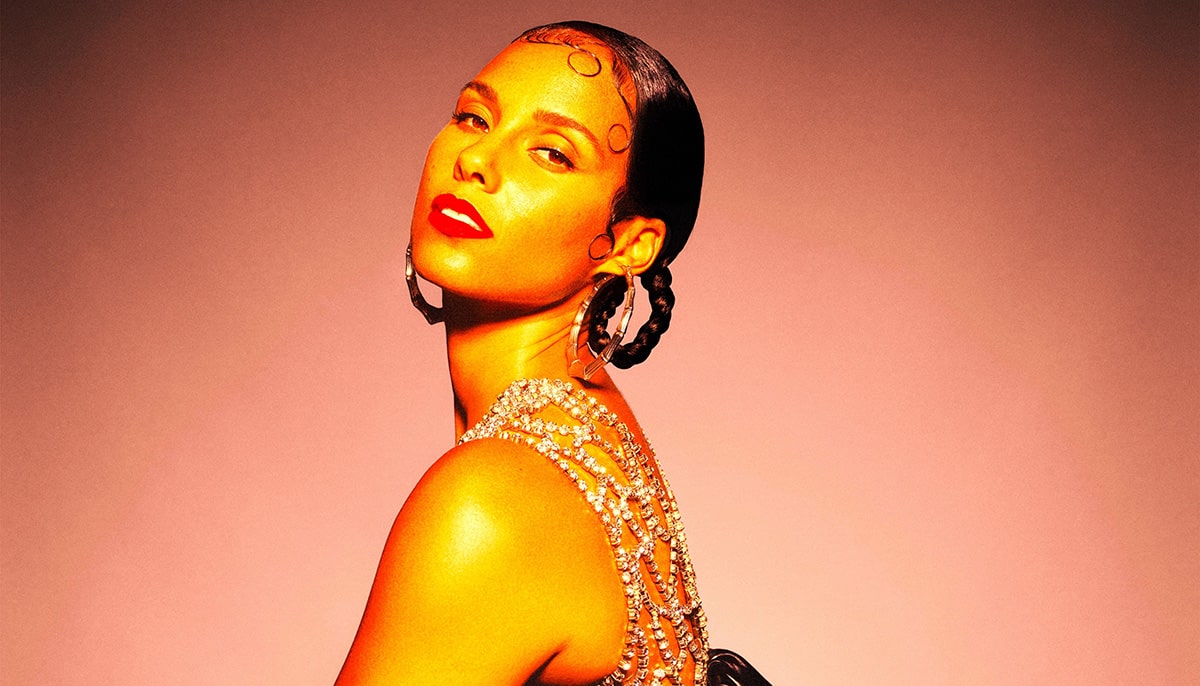 Sound Waves:
Sundays through Aug. 7: "80s Live;" July 29: Chris Issak; July 23: The Joe Perry Project; July 30: Five For Fighting; Sept. 9: Zucchero; Sept. 16: Get the Led Out; Sept. 17: Cap Jazz Festival.
Seminole Ballroom:
July 8-Aug. 28: "Beyond Van Gogh: The Immersive Experience."
Harrah's Resort Atlantic City
Through Sept. 4: "Masters of Illusion; Aug. 12: Eddie Griffin; Aug. 20: "My Name is Not Mom."
Live! Casino Hotel Philadelphia
www.philadelphia.livecasinohotel.com
July 7: Bobby Collins; July 8: July 9: Ashanti; July 22: Dom Irerra; Aug. 6: Cedric The Entertainer; Aug. 7: The Duprees; Aug. 26: "An Evening with The Housewives;" Sept. 4: Candlebox.
Ocean Casino Resort
June 26-Sept. 4: Beatles Zeppelin Doors Tribute; July 7: Dirty Heads: Let's Get It Kraken; July 8: Lynyrd Skynyrd; July 16: Tracy Morgan; July 22: Ron White; July 23: The Ultimate Queen Celebration; July 29: Brantley Gilbert; Aug. 5: Boz Scaggs; Aug. 6: Amy Schumer; Aug. 20: Russell Peters; Sept. 10: Staind; Sept. 17: Brian Culbertson.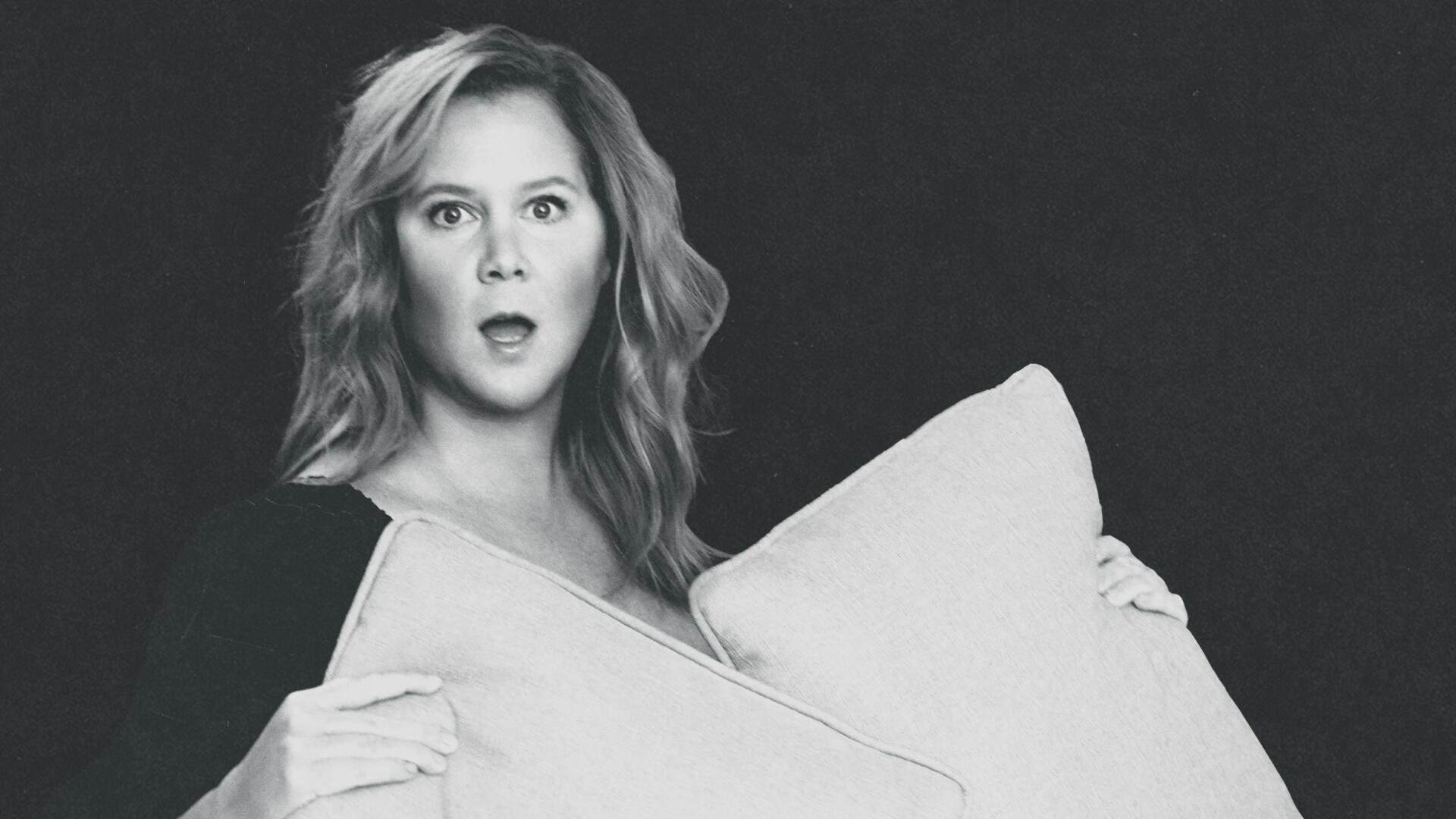 Parx
June 24: Billy Ray Cyrus; June 25: Dave Attell; July 1: America; July 9: Joe Gatto; July 15: Sheryl Crow; July 16: The Psychedelic Furs; July 22: Foreigner; July 29 and 30: Aaron Lewis & The Stateliners; Aug. 12: Elvis Costello & The Imposters; Aug. 19: Nelly; Aug. 20: Blondie; Aug. 25 and 26: Jo Koy & Friends; Aug. 27: Ben Folds; Sept. 16: Brett Eldredge.
Rivers Casino Philadelphia
www.riverscasino.com/philadelphia
June 25: Rodney Carrington; July 30: Ed Bassmaster; Aug. 11: George Benson; Aug. 20: Jonathan Butler & Gerald Albright; Aug. 26: Gloria Gaynor; 
Tropicana Atlantic City
June 30: The Magic of Bette Midler & Barry Manilow; July 15: Mike Epps; Aug. 6: Pink Talking Fish; Sept. 17: Alice Cooper.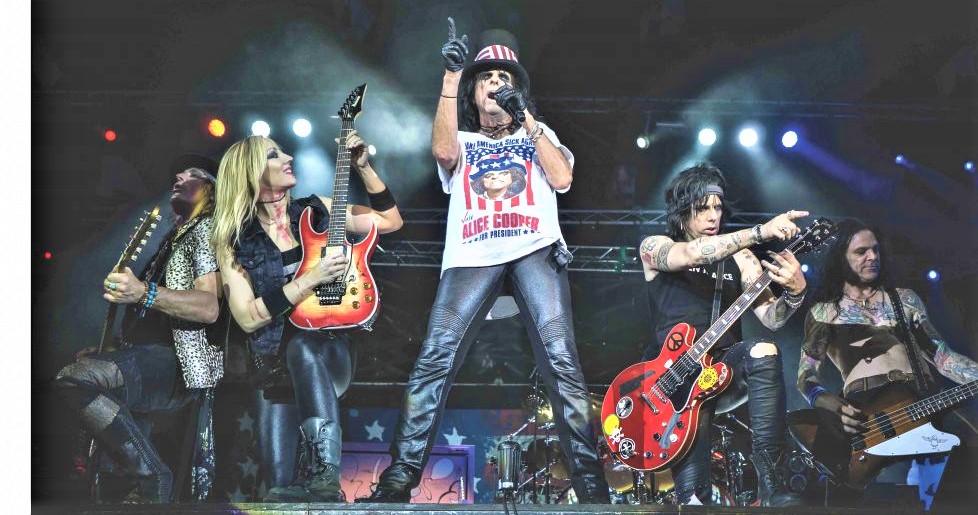 Valley Forge Casino
July 2: Jenny Tolman.
Wind Creek Bethlehem
July 30: John Mulaney; Aug. 20: Village People; Aug. 26: Tom Segura; Aug. 27: Lionel Richie; Sept. 2: Gabriel Iglesias; Sept. 7: Alice Cooper; Sept. 9: Dennis DeYoung & The Music of Styx.