Through its 15 years together, Black Violin has been challenging the stereotypes of what black men can do and encourages others to do the same.
This classical music duo – consisting of violist Wil Baptiste and violinist Kev Marcus – has never taken the easy way out. That attitude is evident in their brand new album, "Take the Stairs," which was released Nov. 1.
"We've always felt like we've taken the stairs when we had opportunities to take the elevator, but we opted out because we wanted that experience – we wanted to control that destiny," Baptiste said.
No matter what listeners may be going through, Baptiste said it is crucial to remember that falling and getting back up is all a part of the game.
"I think the process of this one was a bit more purposeful," he continued. "We kind of messed around with different objectives and words that we wanted to project in this album, and the word that kept resonating was 'hope.'"
The band plays about 200 shows each year to spread the positive messages in its music. They'll be stopping by the Kimmel Center on their Impossible Tour Nov. 8. Aside from nationwide venue tours, Black Violin often performs at schools, detention centers and low-income communities to uplift youth. Together, Baptiste and Marcus own the Black Violin Foundation, a nonprofit that provides access to music education.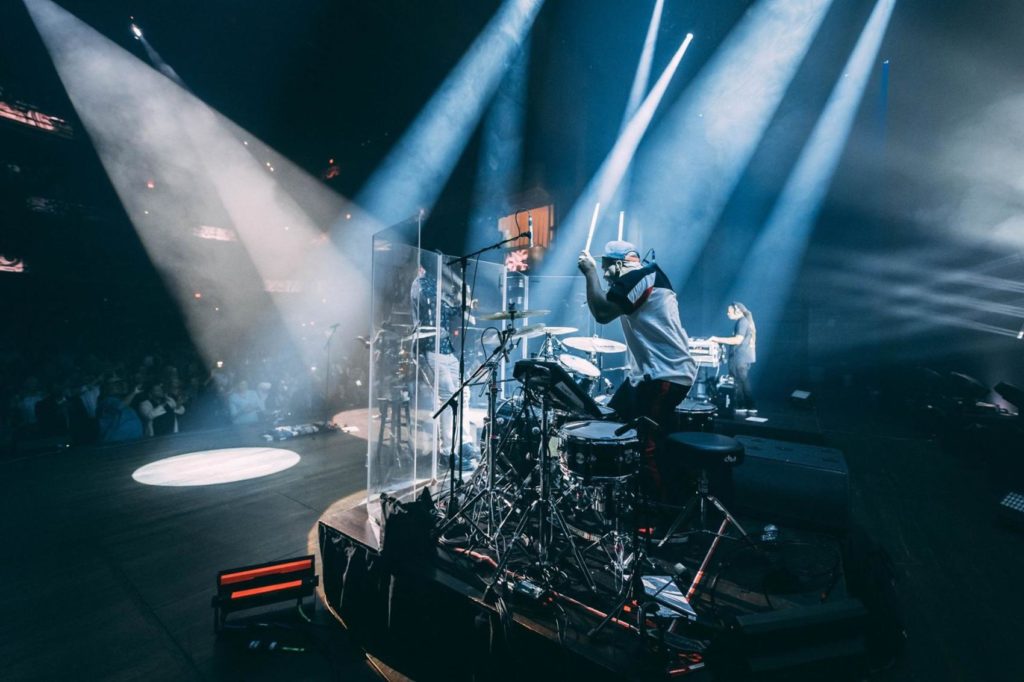 Most recently, they performed at a fundraiser for their organization Oct. 27 at the Broward Center for the Performing Arts in Fort Lauderdale.
Baptiste and Marcus want to bring positivity to kids who may not be motivated to pursue much in life. They also want to prove that there's not only one type of person who can play classical music.
"We're basically coming, kicking the door down and just breaking all those characters and those stereotypes, so kids look at that and it's like, 'oh, man, what can I do?'" Baptiste said.
Black Violin's message is important in remembering that who you are isn't necessarily defined by where you come from.
"Don't try to fit into a box," Baptiste advised. "The world doesn't need another Jay-Z or Beyonce – the world needs you."
Spreading this message means spending lots of waking hours on the road. However, the guys are committed to taking their music around the world, even if it means some time away from their own families.
"It's all about balance and understanding each other, and making that time when I come home," Baptiste said.
Baptiste and Marcus met while students at Dillard High School for Performing Arts in Fort Lauderdale. They were in the same music class, which is where they gained their passion for their instruments.
Black Violin has enjoyed an illustrious career. Aside from their work giving back to communities, Baptiste and Marcus are producers who have worked with Kanye West, Lupe Fiasco, Aerosmith and more. They have also performed alongside Alicia Keys at the Billboard Awards in 2004, and at President Obama's Kids Inaugural Concert in 2013.
However, as Baptiste reminisced on all the major events of his career, he said he feels Black Violin hasn't reached its peak yet.
"With all those incredible things we've done, the best is yet to come," he said.
Black Violin | Nov. 8. 8 pm. $35-$75. Academy of Music at The Kimmel Center, 240 S. Broad St. kimmelcenter.org
Related