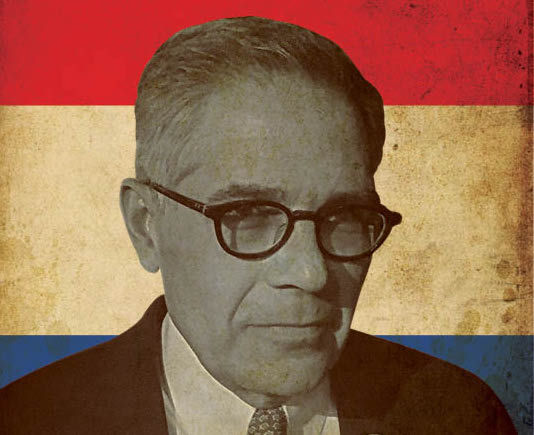 With two months until the primary election, seven Democrats on the ballot, and no clear frontrunner in the District Attorney's race, Larry Krasner doesn't have time for a lengthy stump speech, nor does he have time to pretend that this isn't him against the world.
"I'm the most progressive candidate. No one disputes that," Krasner told a mixed-age crowd of 15 at East Kensington's hipster-friendly Martha Bar last week. "In fact, they all run away from my progressive ways."
The 45-minute meet-and-greet sounded like a Bernie Sanders remix of The Wire and The New Jim Crow, in which Krasner peppered his stories of judicial injustice with takeaway lines like "this whole notion that safety and freedom are alternatives is bullshit."
Krasner touts his credentials as a public defender and civil rights attorney who has taken on police unions and defended Black Lives Matter (and Occupy Philly) activists in court. His platform includes promises to stop the death penalty, work to end mass incarceration and protect First Amendment rights, to name a few.
But as Philadelphia Magazine recently noted, the packed primary race has taken an unexpected shift to the left. Each Democratic candidate has at least a few policies that could be considered reform — even if it's a commitment to not accept gifts, which caused the latest scandal in current DA Seth Williams' tenure.
At Martha, Krasner noted that all the candidates "want to call themselves progressives" now, so much that the label often serves as a sound bite rather than a policy position.
Krasner was one of two candidates to criticize the powerful police union's recent endorsement of DA candidate Rich Negrin. In the past, he has battled with Fraternal Order of Police Lodge 5 President John McNesby — a longtime defender of crooked police officers and a critic of Black Lives Matter protesters.
Of course, Krasner isn't the only candidate with progressive policy proposals, even if he is the only one touting them as such. Joe Khan, a former assistant district attorney who's now looking to take the reigns of the department, shared some of Krasner's same words for the police union.
"I don't care about labels," Khan said of all the progressive talk in the race. "Labels won't keep our citizens safe and they won't improve our criminal justice system. Larry is a good man and we are committed to many of the same issues and causes."
Both Khan and Krasner want to do away with the city's cash bail system entirely, as does candidate Michael Untermeyer. Both promise to defend Philly's "sanctuary" city status alongside Mayor Jim Kenney. In addition, both are talking big game about treating addiction as a medical condition, not a crime.
"What separates us is that I've been on the front lines doing the hard work of prosecuting powerful politicians, cops and CEOs who crossed the line, as well as sexual predators, scammers, and gangsters," Khan said. "It was as a prosecutor that I exonerated the innocent, agreed to expungements, and helped returning citizens with their reentry from prison."
But the progressive insurgency in the DA's race isn't about an ideological foe so much as, in Krasner's eyes at least, a chance for meaningful unity among a wide range of legislative and law enforcement leaders.
"We actually have pretty progressive police commissioner," Krasner said of top cop Richard Ross. "We gotta work a little bit on the stop and frisk, but he's been very much in favor or accurate, scientific, modern methodology. You have a mayor who, when he's not doing the bidding of John McNesby on stop and frisk and breaking his promises, is otherwise progressive. You have a city council with several members who are progressive. You have a state attorney general who looks pretty progressive. And you have a governor whose first two acts when he came in were medical marijuana and a moratorium on the death penalty. Holy cow, right?"
Which candidate would work best with the current leadership? That will likely become clear as bigger endorsements are divvied out to candidates in the next month.
TWITTER: @MAXMMARIN