When Queen Elizabeth II passed on at the end of last week, a thousand different thoughts ran through my head. The loss of mothers. The joining together of family members at odds. The legacy of celebrity and vice versa. The hierarchy of the royals, England's and elsewhere. The political construct of reigning monarchies and their meaning within the context of the 21st Century. The complicity in colonialism, imperialism and slavery.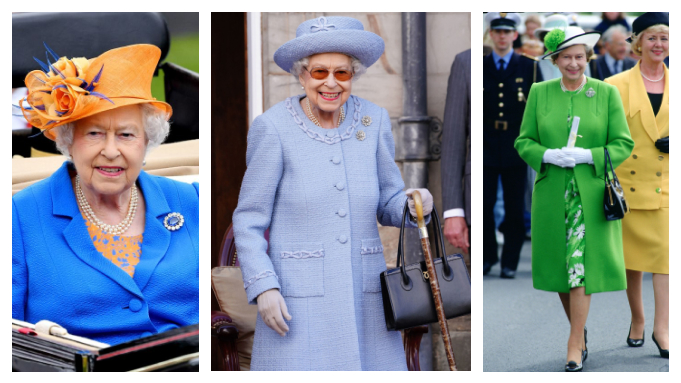 I thought about the Queen's wardrobe, from regal robes and tiaras to the simple Scottish tartan she donned in her last official photograph. I thought about the music of the Queen, not so much the bagpipes of Balmoral, but rather the pop and punk songs that lionized her or tore her down – essayed initially for Variety – and wondered what she thought of such love and hate, such reverie and retribution. I even thought about Elizabeth's hairstyle and was reminded of my own mom's flip from photos of her during the 1950s in South Philly.
The greatest focus, however, that I gave to Queen Elizabeth II upon her death – how what seemed like someone who would go on forever into eternity, like Bowie or Jagger – was that of her Great Britain, and how its people were working through their grief, or even anger. How their Queen Mum of 70 years strong was gone.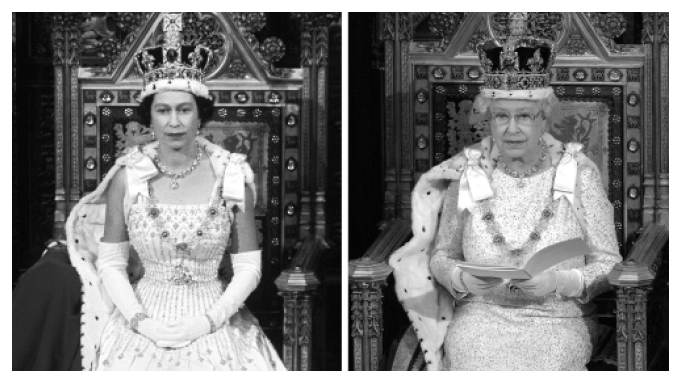 Much of this query regarding emotions and eternities when touching on the Queen's passing is based on my single year's time at university in London spent studying documentary film making and theater criticism. Now, I could bore the pants off you talking about the typical college-age student drunken pub, fish & chips and outsiders' point-of-view doing the stranger in a strange land thing. Avoiding calling anyone "Guvnah" or "Love" while boozed up on deep pints and Pernod Black and yelling "get off yer bike," was a huge part of every afternoon and evening.
But a large part of my goal, being in London for that full year – from January to nearly Christmas Eve – beyond the roots of News of the World reels and being spit on by Peter O'Toole while performing Shaw was to face the strange and become a part of the fabric of daily British existence. Live in Swinging London. Be the sights, not just see the sights.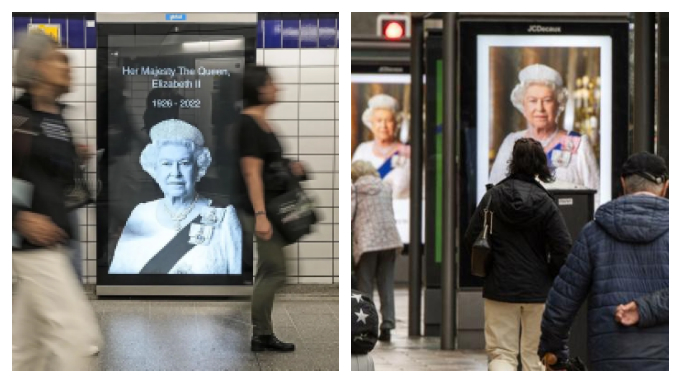 Doing that didn't just mean fitting in, or not fitting in and looking really awkward doing so, but observing the British people at a time when the young marrieds Charles and Diana were probably still in the throes of romance, when the Queen and Prince Philip were at their proud prime, and all was right – save for oppressed races – with the Great British Empire.
What I witnessed while falling into the fabric of daily London day and nightlife was how, young and old, conservative and liberal, really rich and on the ritz and really poor and on the dole, even Black, Brown and Caucasian – everyone and every place – was enthrall with the Queen. Prince Philip, eh. Not so much But "Lizzie," as I used to hear her tagged in the workingperson's living quarters where I resided in Bayswater, she was everything to these Britons.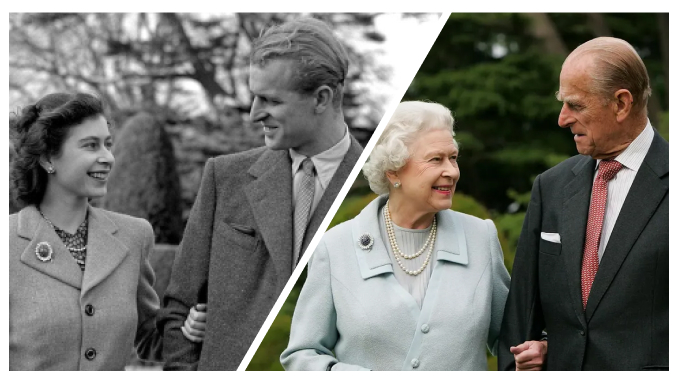 Photos of Queen Elizabeth II were set behind nearly every shop window and walls as well as in so many house fronts. If you are at all Roman Catholic, and happen to live in an Italian, Irish or Polish neighborhood, imagine how every Pope's photo winds up somewhere in the front of your home – be it the window, or framed on a wall near your kid's high school graduation snaps with the bad, winged hair or your braces. Now, multiply that by…. Everyone. Absolutely everyone. That was Queen Elizabeth's visage across London's downtown and its immediate suburbs. Fifties-era Elizabeths with pearls. Sixties-era Elizabeths with bouffants. The Queen with the stately stare and the elegant, shining diamonds. If there was a Queen to be had and a pose to be made, London was calling and it was yelling for Elizabeth.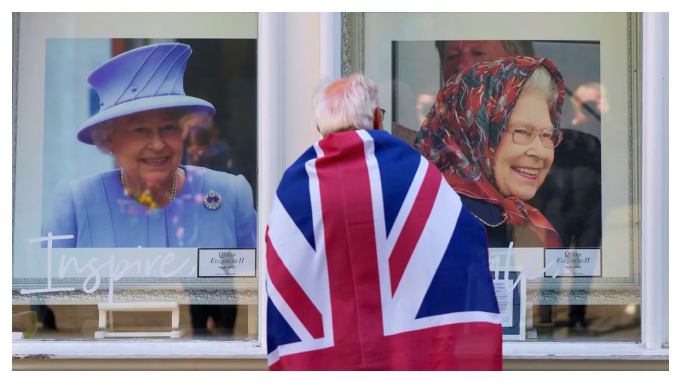 One particular memory of Elizabeth's reign and its mass public adoration came in the City of Westminster, outside Buckingham Palace and an occasion allowing or requiring the Queen to make an appearance. I can't even lie and say that I recall what the occasion was, what she was doing or why she was doing it, but the young friends I'd made in London said it was important enough for the Queen to be out there. That was good enough for my friends, so it was good enough for me.
From where we stood, all we could see – really – was a tiny female figure with something shiny sparkling from her head. But what gave the Queen away was a sort-of settled and sonorous mass breathing, a collective sigh, and a rapt attention that someone special, but still somewhat like them – their Mum – was before them. And the fact that the "them" included tiny children with matching bomber jackets and colorful Union Jacks sprayed into their hair, a handful of older Black teens with rumpled leather motorcycle jackets and mohawks, together with many of their White blonde punk counterparts, albeit with shorter spikes, and – no joke – older nattily-dressed British gentlemen in striped vests and derbies not unlike Ealing comedies with Terry Thomas: all of these architypes, all of these cliches crowded in one large space to celebrate the Queen whatever she was there to celebrate. In the same crowd, I also recognized several of the Middle Eastern men I'd come to know in Bayswater who owned the bakeries along the high street and sold sweet fresh Halva dipped in honey, daily. I spied the Indian women who owned the tandoori space in Maida Vale whose chicken became a once-weekly treat. The African teen with the high throaty voice who worked behind the counter at the only Kentucky Fried Chicken in England – he was there, gave me a nod, and seemed to swoon when the Queen was in near, but never truly clear view.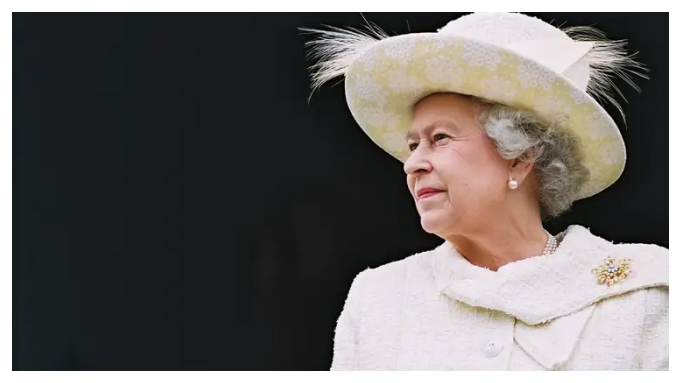 The same collective conscious as overwhelmed, yet familiar entity at one with the mothership is a feeling I've spent the weekend witnessing in London, Scotland and beyond, all grieving the loss of their Elizabeth. It is similar, as stated above, to when David Bowie passed away after his birthday in 2016 and everyone felt as if eternity had been torn from them, unexpectedly. Like a star had been sucked back into the universe.
My year in London was my year in an ever-present shadow of Queen Elizabeth II. Yet it was a friendly shadow, a shadow that everyone in its shade seemed close to and comforted by, even if – at times – her rhetoric and rule was a difficult one to swallow. Like your mom, perhaps. Maybe you didn't always agree with her, but she was there, and present and right, even if she wasn't.
Morrisey was wrong. The Queen is not dead. She's never dead. Just look at your television and witness the soulful stares of her faithful.