With each passing album and performance beyond his 2015 start – from his 2015 Coming Home debut to 2018's Good Thing and his latest solo release, 2021's Gold-Diggers Sound – Texas-based vocalist and songwriter Leon Bridges has expanded his vision of R&B traditionalism to include forays into 70s Blaxploitative funk, psychedelic soul EPs in collaboration with fellow Texans, the instrumental trio Khruangbin, and epic productions Australian electronic group The Avalanches.
For such rapid firing expansions, Bridges has gone far beyond his career's traditionalism and its initial comparisons to the likes of Otis Redding and Sam Cooke, to being consistently Grammy nominated and, now, winning notice for the gear-shifting sensationalism his music makes at every turn – and to hear him talk about it toward the end of our interview, his plans for additional, even-newer changes will rock his world and that of dance music aficionados currently enthused by Beyonce and Drake's drifting into house.
Currently on his first post-pandemic tour taking him through Philadelphia's Skyline Stage at The Mann Center (August 13), Boston's Roadrunner (August 16), Flushing NY's Forest Hill Stadium (August 18) and more, Bridges is inventing new, freshly funky and genuinely bold ways into soul music as we speak.
What's most fascinating about the boldness of which Bridges possesses is that when I first spoke with him back in 2015, the singer-songwriter was sly, but shy and genuinely insular about his work and who he was within the R&B continuum – despite how loud and proud his vision and vibe was displayed on stage.
"You're correct in remembering anything about just how shy I was back then," says Bridges, "feeling so good," from a tour stop in Atlanta. "I'm probably still that person, even if I don't always sound that way. At that start point, I was experiencing fame for the first time, and any aspects of being an introvert… well, I couldn't handle everything being thrown at me at the time. Now, I'm used to it all, and embracing that."
Bridges calls that embrace something of a persona, a ritualized act that, once on stage, writing or recording, lifts him into the pantheon of other artists who only truly came alive through music.  Think Prince. Think David Bowie.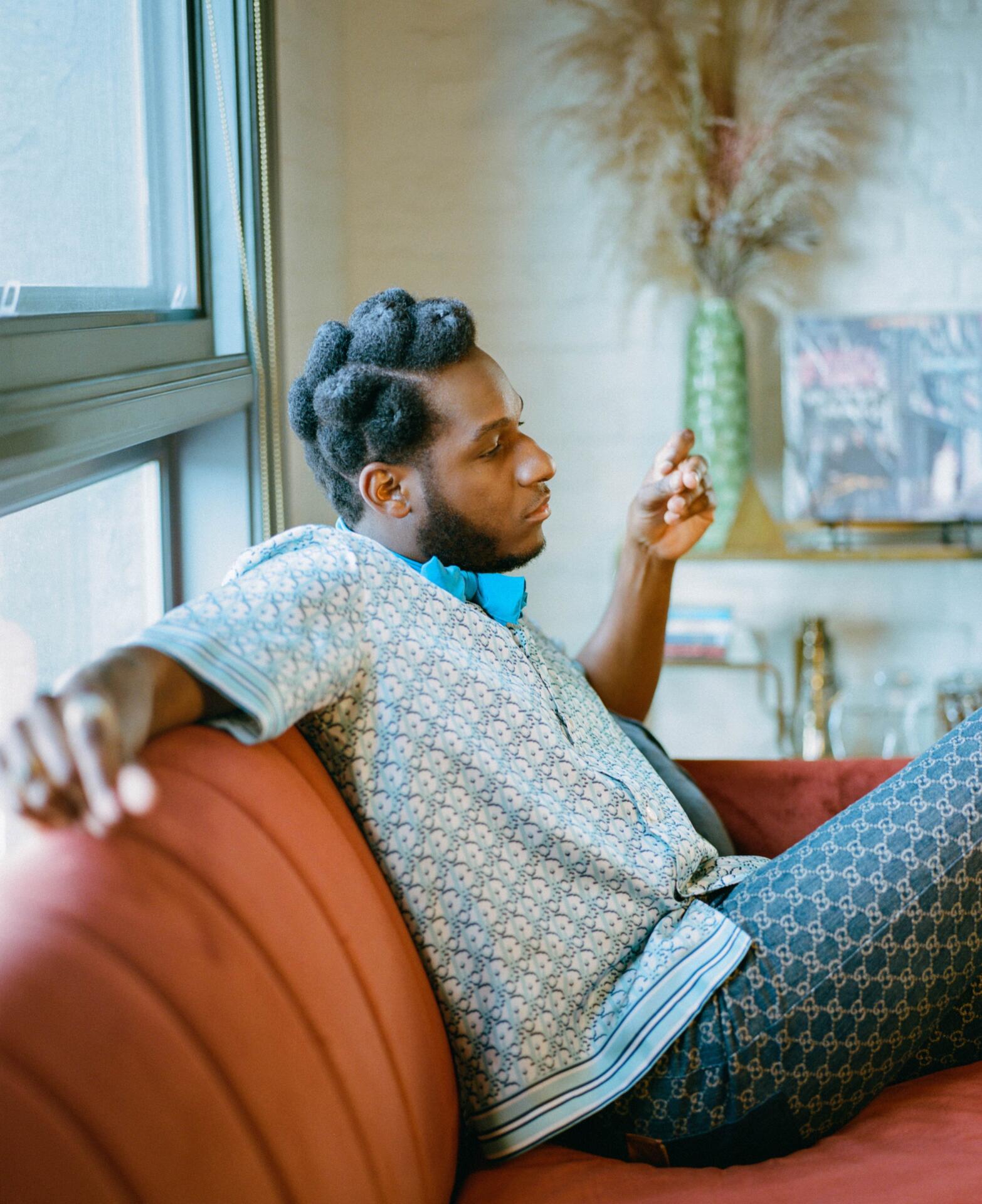 Looking back to Bridges' first two albums, then into his Texas Moon and Texas Sun EPs with Khruangbin, then Gold-Diggers Sound, that persona too shows off a rather weird progression – one moving from soul's traditions into psychedelia and other brash brands of music. "Definitely," he says laughing about his non-conventionality. "When I was making Coming Home, I didn't realize that I was making what it ultimately became. It was just a vibe. I had accumulated songs as I was falling in love with playing guitar and writing, but I put those on the back-burner to take up that 60s R&B thing on Coming Home. That album was a moment. Good Thing was a moment. Working with Ricky Reed (of Lizzo fame) and doing Gold-Diggers sound is a moment. Going into the studio with Khruangbin, that allowed me to bring back some of those songs I had back-burnered and move into that world for a moment. And that became a whole thing. My collaborators became a wider group. So, as long as the songs are good and the people I'm working with are in place, I love the full spectrum of R&B be it 60s, 70s or 80s. The outfit I wear to that party could be anything."
As a Texas-native listener, as well as a singer and guitarist, the young Bridges had a feel for the widest range of music. Growing up there, Bridges gravitated toward R&B first, while wanting to expand his musical knowledge. "I didn't know anything about Texas blues coming up. One thing that I did get a chance to jump on early was the "Chopped and Screwed" movement in hip hop with great remixes on Usher and Juvenile records. That stuck with me. When I would go to open mics with my guitar, I met people who turned me onto Van Morrison, Townes Van Zant and the Staples Singers – and that stuck with me. The influences bleed out unconsciously when I write. Even the Khruangbin stuff… that definitely feels super Texas to me."
The boldest thing that happens with the singer and his Gold-Diggers Sound is how it expands Bridges' palate into sad, socially conscious lyrics – a la the death of George Floyd – and free form funky jazz with the metronomic "Sweetness," the album it's part of, and further explorations int sound with jazz men Robert Glasper (keyboards) Keyon Harrold (trumpet) Terrance Martin (saxophone), as well as touching on synth-soul with the electronic We Are King duo.
"There wasn't much of a convo as to how "Sweeter" or any of that music was born," says Bridges. "It's the vibe. We just let it happen. Ricky Reed curated that line up. Terrace was just coming through, starting the chord progressions. We got in a room and just jammed.  The tune was something I had in the burner. The subject matter just came. At the end of the day, it's all work – I have to produce. Knowing what I had to write about was tough, but it had to be done. And it came to me quicker than most of my lyrics do."
Did "Sweeter" come to him so quickly because it was both deeply personal and broadly universal?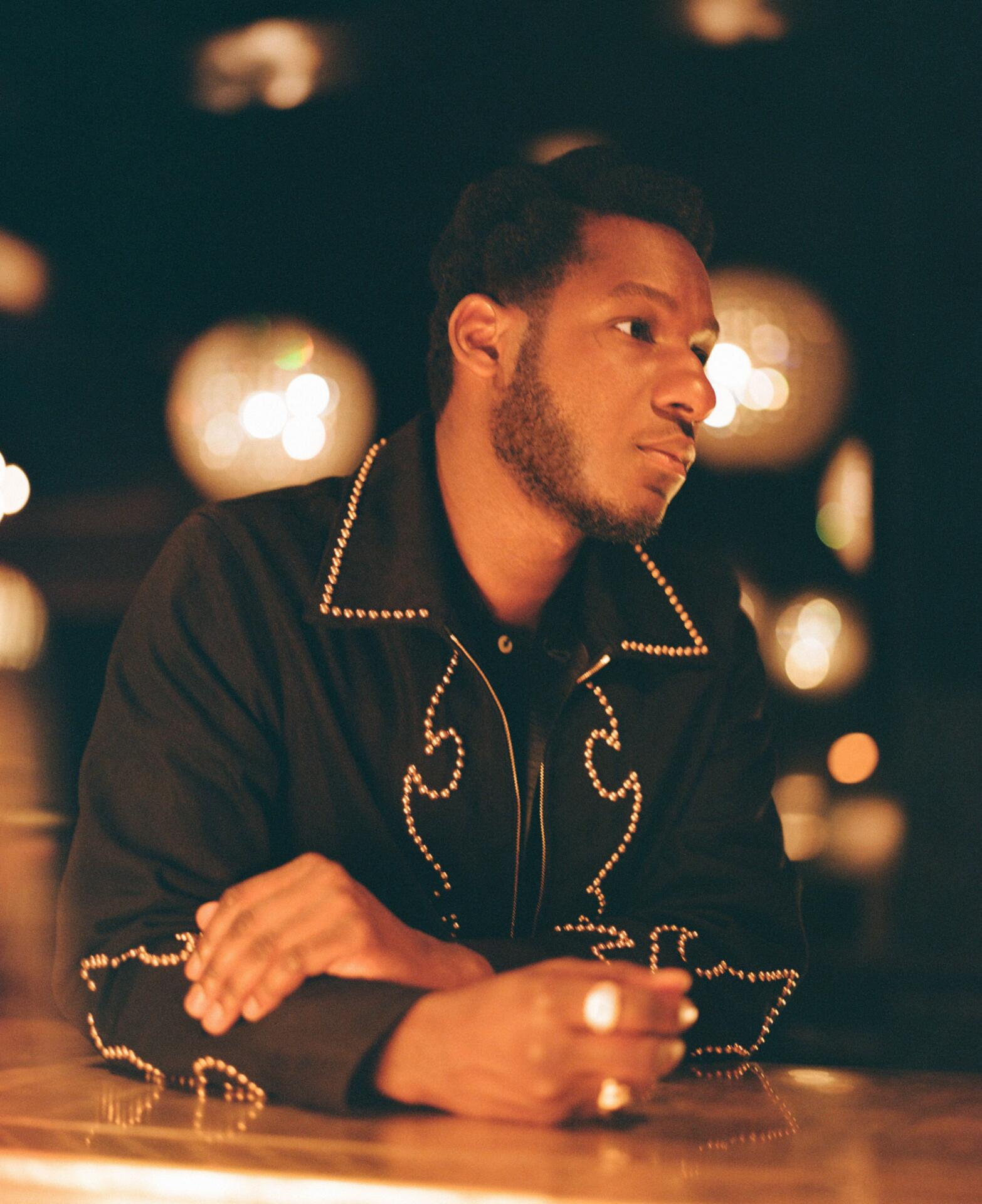 "I don't think you're wrong in saying that," states Bridges. "It felt undeniable. And fresh. I've always wanted to write a protest song, but was reluctant because any other time I tried to do so, it just didn't feel right. What I did know is that I didn't want it to be preachy."
From all angles, Gold-Diggers Sound is a potent, heady brew whether he's dealing with a societal pain or a sensualist pleasure. As for the rest of this, his third solo album, I joke with that the progressive movement of Gold-Diggers Sound, may not be the free jazz of fellow Texan Ornette Coleman, but is, indeed, a wild ride. "It's a vibe album. I wanted to speak the language of the culture. I'm still moving forward, sonically and lyrically. Doing this more experimental sort-of sound is helping me find my sound. I love Coming Home – that's my baby – but Good Thing is where I could define my sound and Gold-Diggers Sound moves it all forward. You mentioned Ornette Coleman and guys like King Curtis who are from Fort Worth and the West Side of Texas where I grew up – they were rad, and it was rad to channel their energy. Wait until you hear my next album?"
Bridges talks about expanding the current album's vibe for on-stage and not sounding like "every other R&B artist sound like, live – it has to sound and feel organic, funky and psychedelic," he says. "We can't use any tracks. We figured it out, and I don't have to carry all the weight. We don't have to go full Beyonce. Having the freedom and space to do what I like helps – it's very nice and very liberating."
Then Bridges goes beyond Gold-Diggers Sound, looking into who he is now, and who he is going to become, my mentioning that he is "a dude who wants to make good art while being into everything." Looking to his most recent hang outs in the pop-up dance clubs of Austin (with Miami's Dante's HiFi), Bridges says he is looking forward to going down the rabbit hole of electronic music and house. "I want that disco vibe. That's where I have to go next. No boundaries. As long as the songs are great. I'm betting that'll be my favorite project ever."