"On the safety end it's very simple. Women are concerned for their safety in ways men never consider," says Aurora Townsend, the Chief Marketing Officer and founder of Planet Theta, a virtual reality dating app. Could VR take some of the safety risk away?
"I'm not suggesting that we are always replacing dates with VR dates, but I do think it's a great idea to have a few VR dates before meeting in person, she says, adding, "And if your date doesn't throw up any red flags and the interaction feels good then maybe you can decide it's worth getting out of your sweatpants to actually meet in person…  I still think a lot of women are going to text their location to a friend for safety and have a bug-out plan, but I think a lot less women are going to need it as they start using VR as a tool to filter out who they should meet in person."  
The perils of dating– especially online- are many, and Townsend thinks that VR can address some of them, in addition to allowing users to hang out in an enchanted forest and meet others from anywhere in the world. "Theta means rebirth and so Planet Theta will be a rebirth of dating culture," she says, adding that online dating apps have "run their course." 
"People are ready for a way to date that pushes personal interaction and chemistry back to the forefront of dating while still benefiting from the convenience that technology provides," says Townsend, an avid PC and board gamer who has also recently become a licensed airplane pilot. It's safe to say she knows something about technology and trying new stuff.
So how is it different than any other app? On Planet Theta, users don't swipe on profiles and then initiate contact. Instead, they are matched for mini dates based on interests and can only see each other's profiles or message after that. Townsend says, "This formula for dating is far more effective at matchmaking because you minimize the amount of time you spend with people that you don't click with." She compares it to going to a bar to meet people, but with the safety and comfort of being at home.
She says that in addition to finding matches, people can use the app for long-distance dating. Her brother, for example, is in a long-distance relationship, "so when he and his boyfriend are not in the same city, they do VR dates every week," she says.  "A bonus to having him working with us is his constant reporting on what works and doesn't work for a VR date."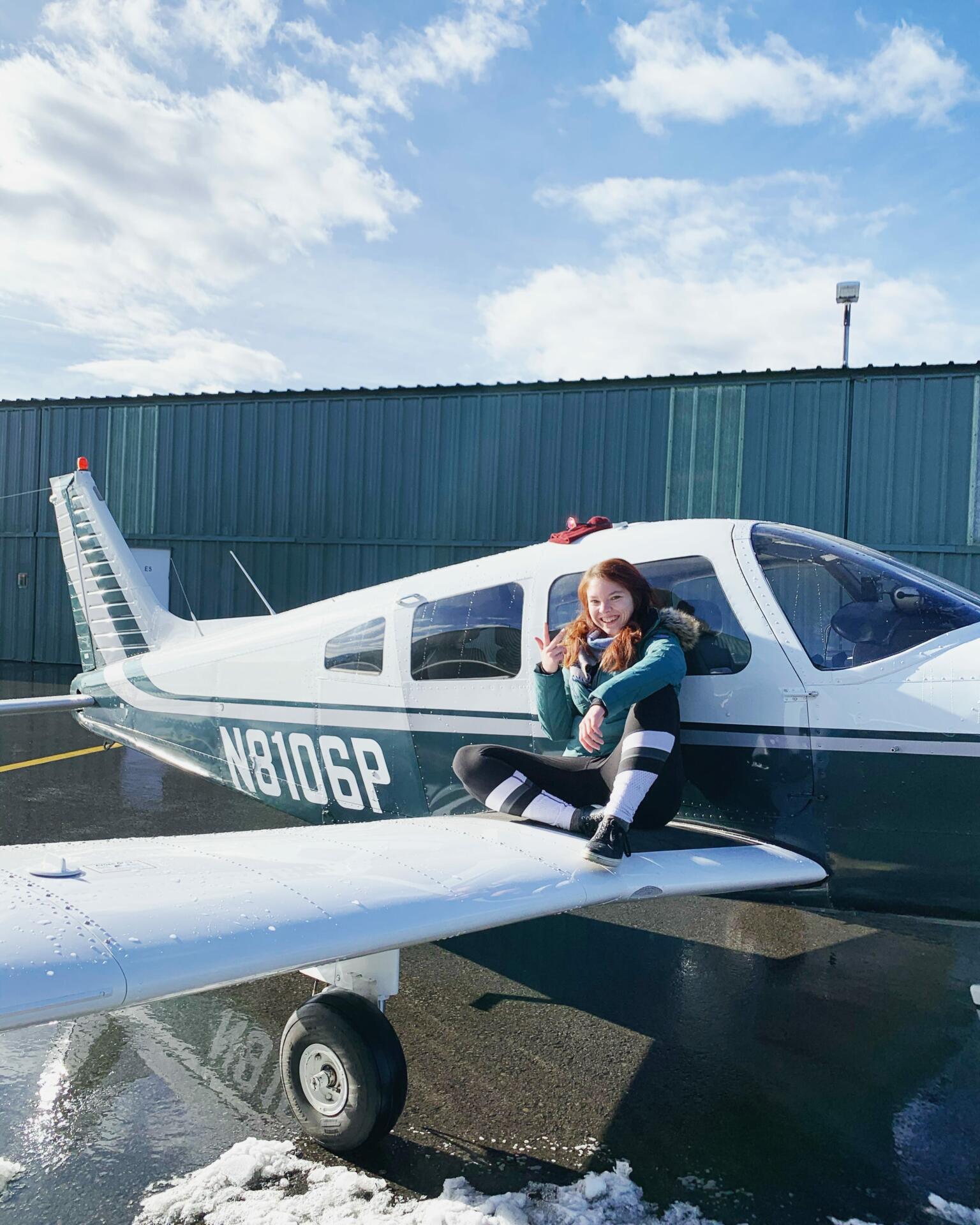 Townsend is also confident that having a woman at the helm of the project will be instrumental to making Theta safer for all types of people. The VR industry (and tech in general) are overwhelmingly male dominated. Researchers have found that because of that, many facets of VR– even down to headset design– end up being sexist. 
"A woman's voice in this industry is absolutely necessary," she says, adding that men often *think* they are addressing safety concerns but fail to do so effectively. "The bottom line is if you don't see anyone present in the room that looks like the people that the decision is being made for, it's probably not the best decision."
Many tech companies have struggled to make VR spaces inclusive and safe. While some tech reporters have expressed hopes that VR might be used to help build empathy and to challenge racism and sexism, others are concerned that we'll just be "interacting with stereotypes" and confirming gender-based assumptions. 
Facebook's Metaverse has already earned a reputation for having a groping problem, as well as reports of sexual harassment, bullying and even virtual rape. So far, the company has responded with victim-blaming solutions about what users should have done to prevent the assaults. The problem is not isolated to VR, but simply a more immersive and potentially psychologically dangerous version of the issues that exist in conventional online spaces. 
How does Theta address these issues? While many virtual spaces have the option to turn on 'bubbles' that prevent people from entering your space, Theta has a more nuanced approach. "Personal space bubbles are built into Planet Theta, and only diminish with a certain amount of time around other users. Ours aren't just an on/off switch, but a reflection on how far your relationship has progressed."
According to Townsend, Planet Theta is for everyone, but it's garnered some surprising followings. "In our closed betas around 40% of our turnout has been part of the LGBT+ communities. We've also had interest from conservative religious communities who like that VR allows people to date in a way that respects their religious guidelines on how to date before marriage."
Planet Theta has an active Discord and is set to launch on Oculus and Steam in 2022, and will eventually be available in PC desktop version.