Mike Mancussi Monday, November 14, 2022
I love how stand-up comedian and comedy club entrepreneur and presenter Mike Manscusi cuts to the chase in his purposely vague and misleading bio: Mike Mancusi is a stand-up comic out of New York City. Despite his appearance, Mike is not a douche. Most people describe his style as "really good" and "unanimously beloved by all." He is the producer of "Good Time Comedy", which are a series of pop-up shows all through New York City. He hopes you will come to one." For his Comedy Strip Live NYC showcase, Mancusi will execute his own good, make that "really good" brand of stand-up, with a host of his equally decent comic friends in-between.
Comedy Strip Live NYC, 1568 Second Ave New York, NY
Ruben Paul, Tuesday, November 15, 2022
Not to be confused with another Los Angelino, Paul "Pee Wee Herman" Reubens, the charismatic Ruben Paul has opened arena shows for fellow stand-up comedians such as Jamie Foxx, George Lopez, Russell Peters and Cedric the Entertainer. What makes you think he can't handle the stand-up and hosting gig for equally young comedians like himself at the world's famous first Laugh Factory, its Rubee Tuesdays.
The Laugh Factory Hollywood, 8001 Sunset Boulevard, Los Angeles, CA
PGF Records Launch Show and Party, Wednesday, November 16, 2022
Deadpan avant-garde stand-up comedian and voiceover artist (Bob's Burgers) Eugene Mirman's brand-new comedy record label, Pretty Good Friends, gets a snazzy launch party in Brooklyn for the PGF's first album release, Maeve Higgins' A Very Special Woman. Hosted by Eugene Mirman (with a feel for his long-running Comedy Festival tied to his name) and featuring Bobcat Goldthwait, Marie Faustin and the guest of honor, Maeve Higgins, the show should have the feel of everything that made 90s-era alternative rock great – save for the bad hair.
The Bell House, 149 7th Street, Brooklyn, NY
Ian Fidance, Thursday, November 17, 2022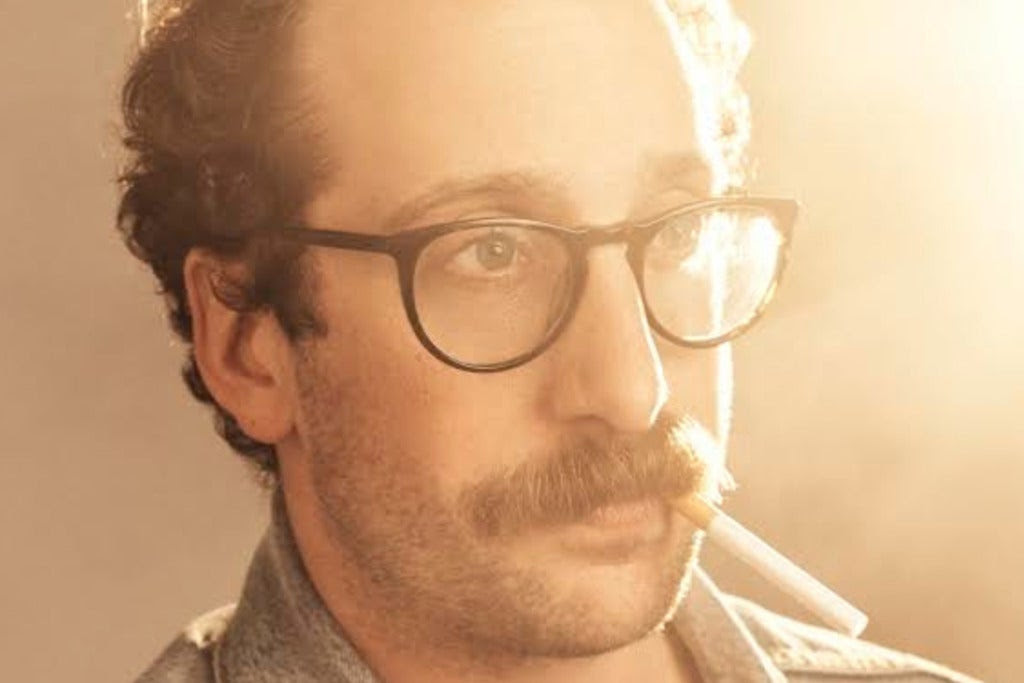 Few stand-up comedians, smart or not-so-wise, can say that they have appeared on NPR's "This American Life" and "The Last OG" with Tracy Morgan, and was contributing writer on the last season on Comedy Central's mock-muppet, prank show Crank Yankers, and has been part of Michelle Obama's children's cooking show "Waffles + Mochi" on Netflix, and has seen his poems published in "Eating Salad Drunk: Haikus for the Burnout Age by Comedy Greats. But that's Brooklyn's Ian Fidance for you. Boasting, roasting rights for sure.
Punch Line Philly, 33 E Laurel Street, Philadelphia, PA.
Michael Rapaport, Friday, November 18, 2022
In St Louis to represent his new "I Am Rapaport Stereo Podcast," live, Michael Rapaport's talent go way beyond comedy, stand-up or otherwise. As a presence, he is hilarious all on his own. Funny in the way that Joe Pesci claimed to be quizzical about in Goodfellas, Michael Rapaport is an actor whose face and New York accent has been famous since the 1990s – television programs from "Boston Public" and "Friends," to streamers such as "Only Murders in the Building," films such as "True Romance," "Higher Learning," and "Beats, Rhymes & Life: The Travels of a Tribe Called Quest," the latter of which he directed.  Rubber faced, aggressive and impossibly tall, Rapaport stands like a modern American classic.
Helium & Elements Restaurant, 1151 St Louis Galleria Street, St Louis MO
Natasha Leggero, Saturday, November 19, 2022
Famous for a rude, crude brand of stand-up comedy where she always comes out on top in any take-no-prisoners situation, Natasha Leggero has been transformed since having children with fellow comedian Moshe Kasher, a stand-up with whom she hosts "The Endless Honeymoon" podcast. Her work is brighter, more literate (she has a new book and tour to that effect, "The World Deserves My Children) and introspective, along with being whiplash cutting and caustic.
City Winery Boston, 80 Beverly Street, Boston, MA
Amy Schumer, Sunday, November 20, 2022
Last weekend's host of Saturday Night Live has been on a roll ever since she has returned to the stage and the screen – being away after having given birth, gotten married and avoided a pandemic. Along with starring and writing her new dramedy series, Life & Beth and co-hosting 2022's 94th annual Academy Awards, Schumer has been on her current first major tour in over four years, The "Whore Tour," this autumn. More importantly, Schumer brought back her incisively culture jamming Inside Amy Schumer sketch television series – this time on Paramount+ as opposed to Comedy Central – and is jumping hard onto topical dramas such as abortion and women's rights, gun control, feminism, big pharma, celebrity culture, white privilege, workplace harassment and more.
Humphreys Concerts by the Beach, 2241 Shelter Island Dr, San Diego, CA