Dying is easy. Comedy is hard. Podcasting and producing and self-ownership of everything you do is harder still.
Ask the wry and dryly humorous Whitney Cummings.
The University of Pennsylvania grad with a head for journalism and sharp, caustic writing skills produced and starred in an eponymous-titled sitcom and created the CBS sitcom 2 Broke Girls, before producing, writing and show-running the ABC network's revival of Roseanne for the legendary Roseanne Barr. No sooner than Cummings left Roseanne's employ, she began dropping stand-up comedy specials at Netflix – Can I Touch It? In 2019, Jokes in 2022, the latter show the first of her stand-ups to be self-owned – around the same time that she'd develop and launch her first podcast, Good for You.
Filled with politicians, scientists, journalists and comedians, Good for You has become a conversational extension of Cummings' cool demeanor and observational humor – the likes of which audiences can witness, up-close-and-personal, at Cincinnati's Taft Theater (September 8), Philadelphia's Miller Theater (September 9) and Richmond, VA's The National (September 10).
A.D. Amorosi: Was writing the basis of everything you did at your start – before stand-up? Before any consideration of show-running and producing?
Whitney Cummings: Yes. 100%. Funny essays. Movie and TV scripts. SNL submission packets. This is the weirdest part: I used to write out fantasy interviews and answer my own questions as if I was successful. I'd write out monologues of what I would say to Oprah if I was ever on her show one day. Delusional stuff.
A.D. Amorosi: On becoming a producer or even a show-runner: was this something you were looking or hoping to do from the start of your professional career, as a show of control?
Whitney Cummings: No. I would have loved for a Chuck Lorre or a Larry David to do everything for me so that I could have just showed up and be me, funny and silly. But that didn't happen. It didn't work like that.  The way that someone's sitcom, television show or movie starts to suck is when you have this tremendous singular talent and original insights, then 40 lawyers get involved.  Because someone has to make the show. Make the movie. If it's not the producer who is going to fight for your vision or freedom of speech or your subversive ideas or your incendiary ideas, it is has to be you. I did my own fighting. No on could do it as well as I was going to do it for myself – unfortunately. I always knew that once I got to television, and my own shows, I would have to run it.  You have to be in charge – if not, someone is going to be in charge of you. Also, at that time in television, no one was fighting for shows for women.
A.D. Amorosi: When you go onto producing for someone else – Roseanne Barr – are you as possessive-obsessive as doing similarly for her as you did for yourself?
Whitney Cummings: Kind-of more so, in a weird way, which is why I don't produce or write on other people's shows very frequently. Roseanne was a hero of mine, and everyone had an attachment to that show, doing it justice and honoring the legacy. That was so much pressure. There would be no me without Roseanne. My own stuff it was like, hey, I can address things in podcasts or talk shows or a special and answer for it all. But, Roseanne meant so much to so many people, myself included. I was oddly more possessive of it, especially due to how delicate the subject matter was, and the country at the time was. It all felt so flammable.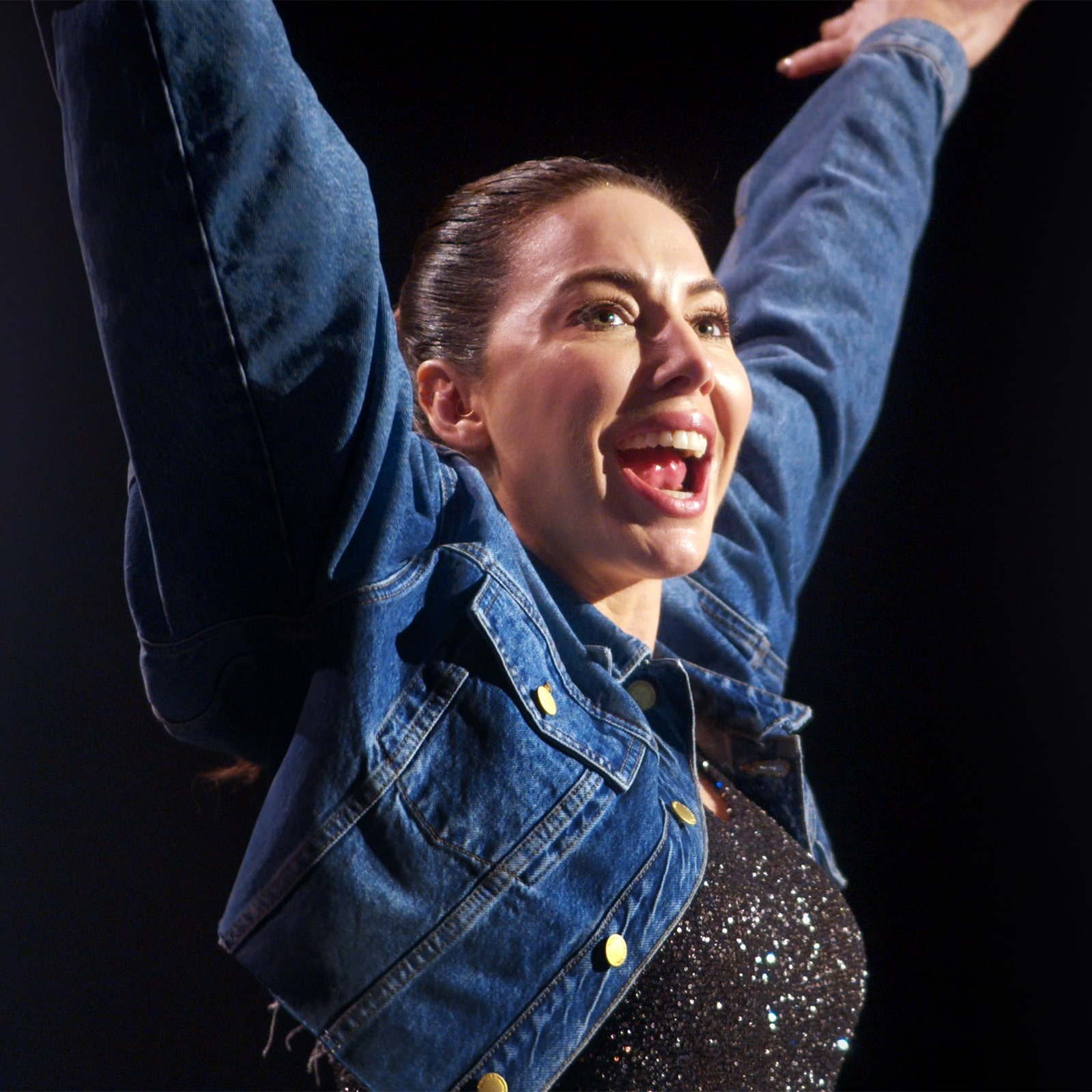 A.D. Amorosi: Ownership. You self-finance and own your Netflix works. Tell me about how that happens. Were you looking to negotiate where it could go after Netflix and for what money?
Whitney Cummings: It's a little of everything. I want as many people as possible to see my specials. It's not a money thing. Touring is where you make all the money. So I just want the stand-up specials to be as good as possible – and I've always put whatever fees I got from one special into the next one, including having a robot built of myself for the last special. I went two hundred grand over budget doing that. I'm psyched when I go to HBO Max and Discovery+ and see my specials there, and want everyone to see it. But I'm always slightly confused seeing something that I produced for Comedy Central somewhere else. Someone is selling them. My last group of specials – wherever they are – especially my first one, they get sold over and over. Go over to Amazon and they're in the new releases. What the fuck? It's a nightmare. Also, the way that people consume entertainment, comedy in particular, some people will watch a whole hour. For the most part, however, we're seeing audiences consume things in smaller bites. If they watch two or three clips on line, maybe then they'll watch a whole special. That said, I can't cut stuff up and put it on different social media platforms if I don't own it. I can't put it on YouTube unless I own it. Ownership gives you flexibility for the future. Who even know which of these social media platforms will exist in the next few years. The people I know who made content for Quibi? That stuff is gone… I want to get in that ownership space. The best path is to bet on yourself.
A.D. Amorosi: You've been doing the Good for You podcast, also self-owned, for the last several years. Can you talk about the reasons for going in, and staying in, the business of intelligent conversation?
Whitney Cummings: I must look like such a control freak from the outside. I spent a lot of time in this business giving my creative energy and financial freedom to other people. Paid those dues. Paid for expensive real estate on Rodeo Drive. Once content creators began challenging the process in which entertainment is made, the things that used to take 200 people to work on could suddenly be made by 3 people via iPhone. What would happen, creatively, if something was all and truly mine? If I wasn't making it for anyone but myself and the fans and affording myself all creative freedom? Podcasts are, in that way, the most raw form of entertainment. People shooting the shit. Comedians shooting the shit without formal entities such as lawyers involved. Something gritty and lo-fi. SO you have a mini-talk show in your basement without making it into a glossy TV show. If I had made it more polished, Good for You would've been better for the streaming networks. I didn't want that. I wanted to challenge myself to be less of a perfectionist, and do something authentic, under-produced. The conversation business? I'm still a little trepidatious.
A.D. Amorosi: Because you're used to the laugh.
Whitney Cummings: Every 15 seconds. Exactly. You prepare for a year for the distance between laughs. That said, I find as if having comedians on the podcast and having us just shoot the shit, is a collaboration. We're writing jokes together as opposed to me just asking, "So tell me about your childhood." I don't do well with that brand of revelation. I think that women podcasters still have to prove that they're funny all the time, wherein the male podcasters are trying to prove that they're vulnerable. No one wants to hear from a woman comedian podcaster about how she's not dating – we have to be funny. We have something to prove. I don't want to be self-indulgent or boring.
A.D. Amorosi: Whether it is comedy or science or veterinary medicine, do you feel as if, by this point, people tune into Good for You for YOU, as opposed to your guests? Are you a podcast brand now?
Whitney Cummings: That's a good question. I think it's a couple things. They know that I'll ask questions that no one else asks – like what is she going to say to this scientist. I'm interested in the less tactile. I look for the oddest, rarest information. A deep dive of surprising questions. I think that I stumbled into the wisdom area with my podcast, like because I talk openly about things such as recovering from co-dependence in a 12-step program, and growing up in an alcoholic home. I know that whatever I'm talking about with someone will be funny, educational and helpful.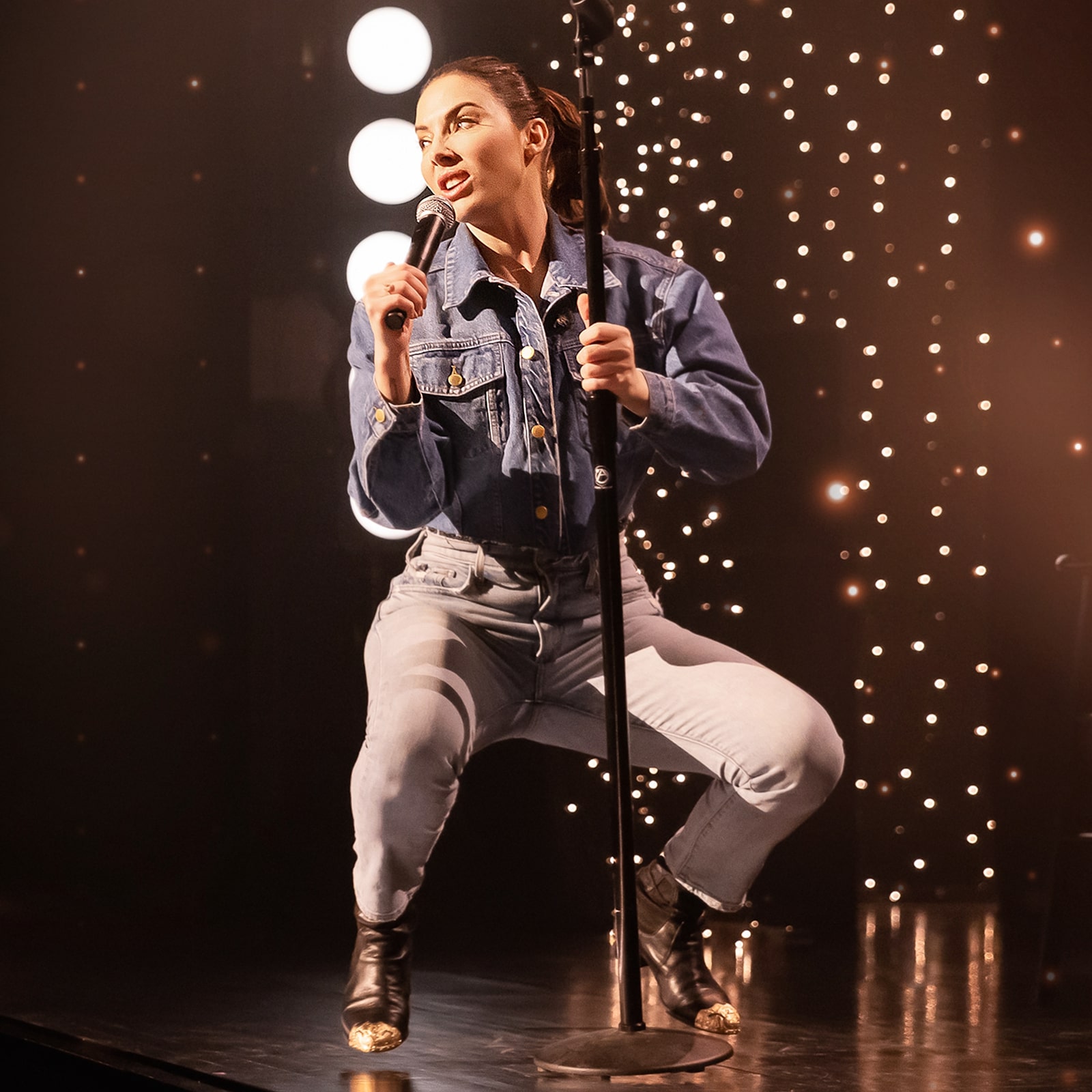 A.D. Amorosi: Without tagging any one podcaster by name, I'm curious as to what you think of podcasters who use their platform for… maybe NOT being so helpful? Or not honestly informational?
Whitney Cummings: I'm torn. When bad people do bad things, whether they have a podcast or not, bringing them to light is a good thing because at least you know who they are, and that they exist. I'm not delusional about how evil the world is.  I also think that we tend to go, 'This podcaster is doing harm and this podcaster in causing problems' without actually worrying about the problem and the people listening. They're going to have those thoughts and have a thought leader regardless of any podcast, be they big or small. The idea of deleting people as if they don't exist because we don't agree with their ideas is why we're in this mess. It's tricky. Do we have real data as to the causation of video games causing real violence? I can listen to podcasters that I disagree with and agree with, but I don't take a lot of action based on any of the information I get from them. Look, this is not new that some people think that other people shouldn't be talking. We're just at a time when so much is broken that thinking that comedians and podcasters are why it's broken is a very convenient distraction for the people who truly broke everything.
A.D. Amorosi: That's a nice way of putting it. Is the podcast realm, then, a place where comedians can have an intelligent conversation, or an unintelligent conversation, without being heckled or canceled or told to make America great?
Whitney Cummings: Comedians tend to me self-examined and interesting people to listen to, but, because we're on stage, and pressured to get a noise out of people in a certain amount of time…. Look, no one really knew who we were backstage or in the green room. We used to joke that we could probably charge for our backstage conversations. With an audience, we become Pavlovian, trained to get that noise. Not genuine. Only focused on performing. You go to war. It's a different brand of theater on stage than on a podcast. Comedians though, we've become too comfortable with being too boring for too long a stretch of time.
A.D. Amorosi: So then the thrill of performance comes from what?
Whitney Cummings: I'm always happily shocked and keeled by the irrefutable, empirical proof that the involuntary reaction of laughter shows how we're way more alike then we are different. You get a room of 200, 3000, 10,000 people – where no one knows how the other one voted or where they're from – and you see and feel the commonality. Because what makes people laugh? The basis of all laughter is when people say, "That's so true" or "I relate to that."