Do you realize how much there is to do in Philadelphia each week? Do you? Concerts, comedians, happy hours, festivals — we got it all! And here's s few of the choice events happening this week in our town.
Editor's Note: Events listed below often include commentary and even personal memories from PW arts and culture editor Len Webb. This week includes a bonus embedded music video, "Mr. Telephone Man" by New Edition, a song released in 1984 that the group still performs, including with Bobby Brown despite his leaving the group for a solo career in 1985. After several new additions to the group and stop-start-stop tours, the group occasionally coordinates successful events that feature some, all, or once group members. 
---
WEDNESDAY, MAY 18
HAIRSPRAY*

Broadway's Tony Award-winning musical comedy phenomenon that inspired the blockbuster film and live television event, is back on tour! Join 16-year-old Tracy Turnblad in 1960s Baltimore as she sets out to dance her way onto TV's most popular show. Can a girl with big dreams (and even bigger hair) change the world? * Have you ever had something that's not a part of your life, and yet has always been a part of your life, in one form or another? Like Bugs Bunny or Batman? I saw the original film around '88-89 in a neighborhood movie house in Germantown, I think. I didn't love it but I liked it; I was 13; what did I know? I was intrigued by how 'arch' it was, though; felt by the 1966 Batman series to me. I didn't know it was called 'camp' but I knew I liked it, it may my hairs stand at attention, my nostrils open up and I took it all in. And I've continued to return to Hairspray for a return to that sensation. More often than not, it all comes back to me.
Hairspray; Tuesday through Sunday, May 17-May 22; Miller Theater (Formerly Merriam Theater), 250 S Broad St, Philadelphia, PA 19102
REVERIE
Catch the latest work by 2022 Pulitzer Prize-winning playwright James Ijames (Fast Ham) on stage right now with Azuka Theater. Reverie is a new work that deals with grief, being true to yourself, and the family dynamics that can make that so challenging. When Jordan answers a knock at his door, he's expecting to see his most recent assignation standing there, but instead encounters Paul, the father of a former boyfriend.
Reverie; Wednesday thru Sunday, May 18-22; Proscenium Theatre at The Drake, 302 S. Hicks Street, Philadelphia, PA 19102
DISH IT UP!

Dish It Up is a preeminent women chef competition benefiting Women Against Abuse and its life-saving work with survivors of domestic violence in Philadelphia. The 14th annual fundraiser will be engaging an exciting line-up of chefs, judges, and advocates. Join Women Against Abuse for an evening featuring delicious food, unique experiences at the Linc, and the opportunity to hear from our inspiring 2022 Advocates of the Year, Troy and Tommi Vincent – all while raising money for a crucial cause.
Dish It Up!; Wednesday, May 18, 6 PM – 9 PM; Lincoln Financial Field, One Lincoln Financial Field Way, Philadelphia, PA 19148
THE BLACK ENTERPRISE ENTREPRENEURS SUMMIT*
The nation's largest annual gathering of Black business owners, entrepreneurs, founders, investors, and wealth creators returns as an in-person event here in Philly. Make connections, gain expertise, generate ideas, and feel inspired to make money, build your business, and create wealth NOW. * So many of the speakers are young and innovative entrepreneurs, it's hard not to smile at the prospects of many brighter days.
The Black Enterprise Entrepreneurs Summit; Wed-Fri, May 18-20; Philadelphia Convention Center, 1101 Arch St, Philadelphia, PA 19107
SCHOOL GIRLS; OR, THE AFRICAN MEAN GIRLS PLAY
Members of an elite boarding school in Ghana are excited for the prospect of earning a spot in the Miss Universe pageant. When Queen Bee Paulina is threatened by unlikely newcomer Ericka, tensions run high. But, as the saying goes: keep your friends close, and your enemies closer. A hilarious and biting story depicting high school ambition, and the pageantry of competition.
School Girls; Or, The African Mean Girls Play; Wednesdays thru Sundays, May 18-June 5; The Arden Theatre, 40 N. 2nd Street, Philadelphia, PA 19106
THURSDAY, MAY 19
GARDEN BROS NUCLEAR CIRCUS

The World's Largest Circus Under The Biggest Big Top On Earth! This year's show has blasted into the next generation of showbiz with breathtaking special effects, concert style sound and lighting and 3 RINGS bursting with excitement, laughter and memories that families will always cherish, from the very best performers from over 22 countries.
Garden Bros Nuclear Circus; Thursdays thru Sundays, May 19-29; Philadelphia Mills, 1455 Franklin Mills Cir, Philadelphia, PA 19154
FRIDAY MAY 20
STEVEN ROGERS
Next In Line Comedy is the Philadelphia-based comedy collective run by comedians Manny Brown and Tyler Wolf, featured in PhillyVoice and Thrillist, that gives quickly rising comedians, who are 'next in line,' a space to headline a more extended set while providing Philly audiences a chance to watch incredible stand-up comedy. The clever rapid-fire comedy of Steven Rogers has entertained audiences from coast to coast, with life observations made for Philly!
Next In Line Comedy presents Steven Rogers; Friday, May 20, 7:30 PM; Franky Bradley's, 1320 Chancellor St., Philadelphia, PA 19107
BOBBY BROWN*
Here's the thing – take away the platinum-selling albums, the playlist of Billboard chart-topping singles (solo and with New Edition), sold-out stadium tours, and hit TV series. Take it all away and everybody still be loving Bobby Brown, one of the realest charismatic performers to ever take the stage. And something tells me that this time around, he's appreciating our love as much as we appreciate him. *I saw Bobby in February at the Wells Fargo with New Edition, me and a bunch of friends. Truth is we couldn't take our eyes off Mister Telephone Man all night long.
Bobby Brown; Fri – Sat, May 20-21, 9 PM; Rivers Casino, 1001 N. Delaware Ave., Philadelphia, PA 19125
SATURDAY MAY 21
SUSTAIN YOUR NEIGHBORHOOD LOCAL ART AND FOOD FESTIVAL
In partnership with Olde Kensington Boutique, NextFab will be hosting the first-ever Sustain Your Neighborhood Art and Food Festival, featuring live music, food from Sor Ynez, an activity tent for all ages, local sustainability-focused resources, and over 40+ vendors including Ray's Reusables, Idol Light, Leah Creation, Linda Celestian Art, Scrapyard Aesthetics, Kate Dannenberg, RethinkTANK,
Sustain Your Neighborhood Local Art and Food Festival; Saturday, May 21, 11 AM to 6 PM; NextFab,1800 N. American St., Philadelphia, PA 19122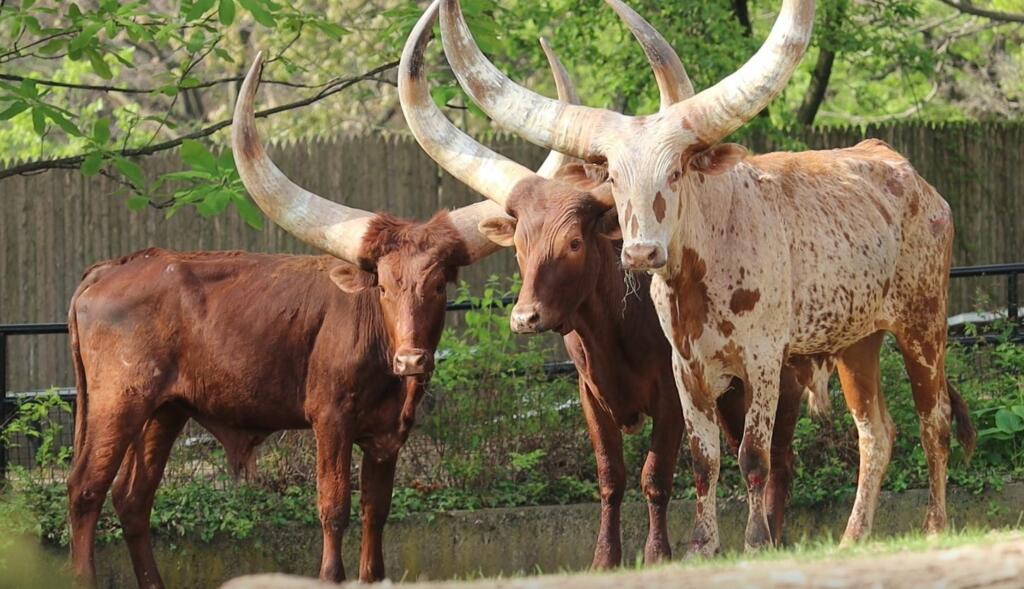 ANKOLE: THE CATTLE OF KINGS
The Philadelphia Zoo announces the arrival of Ankole-Watusi (Ankole) cattle, now on exhibit in African Plains. Renowned for massive crescent or lyre-shaped horns and gentle disposition that belies their massive size, the Zoo is enlisting the help of the public to name their new residents. Get the entire family down to Girard Ave and welcome these majestic creatures – "The Cattle of Kings" – with brotherly love.
Ankole: The Cattle of Kings; Philadelphia Zoo, 3400 W. Girard Avenue, Philadelphia, PA 19104
PHILLY TRUCE DAY

Wrapped around all-day family fun (Youth Parade, Fashion Flash, celebrity guests and music performances), Philly Truce Day encourages every young person to walk away with a to-do list for the summer and beyond. Career and summer employment opportunities; mental health and wellness screenings; everything for our young people to either get on the right path or stay on it. The centerpiece is the Philly Truce Day Basketball Classic, featuring Ralph Brooks Community Basketball League (South Philly) versus Fernhill Hoops (Uptown), the hottest streetball teams in the city!
Philly Truce Day; Saturday, May 21, 10 AM – 7 PM; Lighthouse Field, 101 E. Erie Ave., Philadelphia, PA 19134
SUNDAY MAY 22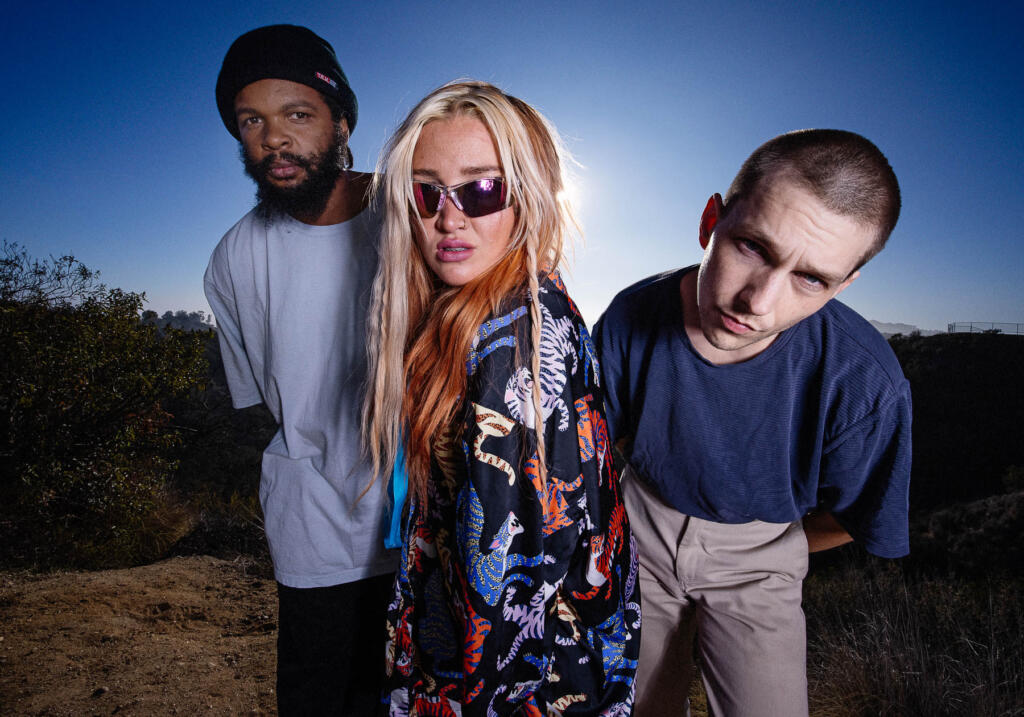 DEHD*
Imagine being there in the early days of Nirvana, Green Day, or the Beastie Boys; musical trios who experimented with blending their rock-rap origins with a punked rebellion? You probably weren't there; I was. Now's your chance with Dehd. They hit with 2020's Flower of Devotion but the young squad tweaked, twitted, and twitched on Blue Skies to the extent that Uproxx proclaims "The band may have just three members, but their room-filling beats and ballad-like lyrics are enough to make anyone get up and move." *One of the perks of this job is building the world's best Spotify playlist! Thanks for the Bad Love, guys!
Dehd in concert; Sunday, May 22, Door 7 PM, Show 8 PM; Union Transfer, 1026 Spring Garden Street, Philadelphia, PA 19123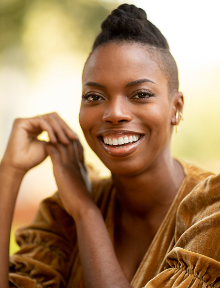 SASHEER ZAMATA

Sasheer is one half of the weekly podcast Best Friends with her best friend Nicole Byer. That alone is enough reason – for me –  to go see her light up the stage. But if you need her bonafides – she was a cast member on "Saturday Night Live" for four seasons, and has appeared on "This American Life" and "Late Night with Stephen Colbert." ABC's "Home Economics," Hulu's "Woke," Comedy Central's "Robbie"; she's maybe the best thing on the screen every time. Grab two tix now!
Special Event: Sasheer Zamata; Sunday, May 22, 7 PM, 12 AM; Helium Comedy Club, 2031 Sansom Street, Philadelphia PA 19103
THURSDAY MAY 26
NORTHERN LIBERTIES NIGHT MARKET*

2nd Street Festival presents the first full year of the new Northern Liberties Night Market Series. This inaugural series of outdoor food festivals is rolling into the single fastest-growing neighborhood in Philadelphia, on N. 2nd Street between Fairmount and Poplar streets, with dozens of food trucks, food vendors, shopping vendors, sidewalk cafes, entertainment, family fun, lawn games, music, street performers, and a couple of other fun surprises. * Night Market is my favorite of all the Philly street festivals!
Northern Liberties Night Market; Thursday, May 26, 5 PM – 10 PM; N. 2nd Street between Fairmount and Poplar streets, Philadelphia, PA 19148
FRIDAY MAY 27
CINÉSPEAK UNDER THE STARS: PRINCE'S SIGN O' THE TIMES 35TH ANNIVERSARY SCREENING

This is it — 'The best Prince film you've never seen!' No, it's not Purple Rain 2: Clouds of Red and Blue. Prince Rogers Nelson and the most comprehensive iteration of The Revolution ever assembled – Sheila E, baby! – perform 13 numbers, most of them from his double album, Sign O' the Times. This is high-energy stuff in breath-taking 4K free for your lounge chairs, popcorn, and snapping fingers! Hosted by DJ Duiji 13 and Starfire of Vinyl Tap 215.
cinéSPEAK Under the Stars at Clark Park: Prince's SIGN O' THE TIMES *35th Anniversary, hosted by Starfire and DuiJi 13 of Vinyl Tap 215; Friday, May 27, Doors 7:30 PM, Screening 9 PM; The Bowl at Clark Park, 4300 Chester Ave, Philadelphia, PA 19104