No one cares about Coltrane
Dear [Editor],
I read the Sept. 26 story #ThisPlaceMatters re: John Coltrane and I thought it was a well-written piece. But what the author failed to mention is perhaps the most critical piece of the story. People just don't care about this house enough. Coltrane has historical significance in Philadelphia, but he's not from Philadelphia. Also his house is not in a place that's easy to get to, accessible by tour guides or tour buses and frankly is in a rapidly gentrifying, but still pretty unsavory section of the city. I do agree that the city needs to convince the current owners of the house to do something or foreclose and the city take it over, but that might not be the best for it.
As a jazz musician who grew up on Mr. Coltrane's works, I can appreciate what the writer was trying to suggest and I applaud her for her passion of reviving a piece of history, but make no mistake: it's the historic nature of this house to begin with that has it doomed to fail by way of any restoration.
Here's hoping I'm wrong as I'd love to see it returned to glory and become an iconic part of the city's fabric.
— Suzanne Remington | Fox Chase
Jim Kenney: All that's wrong with Philly
You morons at Philly Weekly,
So all of you think [Mayor Jim] Kenney's soda tax is helping Philly, but it ain't. I'm paying the $3.25 for my bottles of Coke and Philly schools still suck. It's full of a bunch of wild kids running around like animals in a cage. There are still fights, and kids aren't going to school half the time. Meanwhile, us Philly dwellers have to pay a tax that isn't helping anything. Kenney, you fraud, give us our money back. Oh, you can't because you can't even get the money you're supposed to be paying city workers right, you dumb fuck. Kiss my ass with this tax.
Also, when you gonna fix the potholes, all the trash, the cops not giving a shit about the neighborhoods unless it's the ones with money? I can't believe you still have [a high approval] rating, but just like everything else in this town, that's probably rigged by some union contract too. We need a change, cuz. You and that dumbfuck Krasner ain't it.
— Mike Ippolito | Philadelphia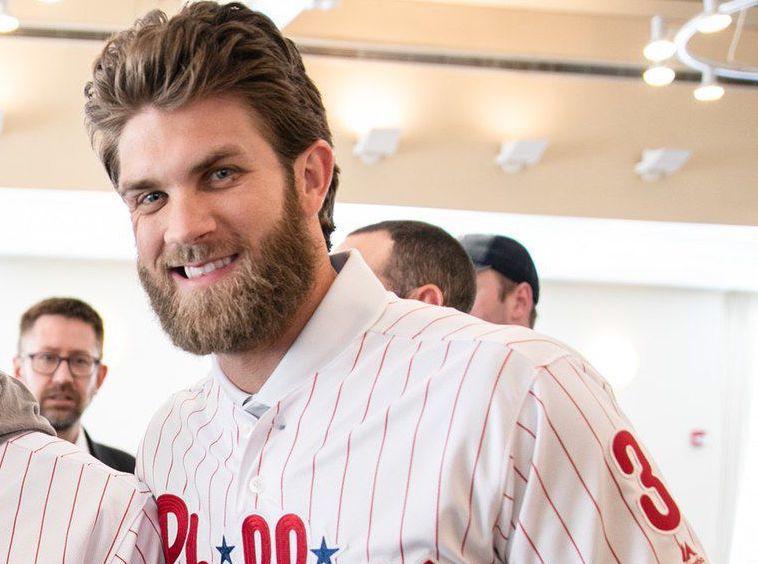 Yo, Philly sports teams: chill with these ticket prices
The fall season brings many things: a chill in the air, leaves changing colors, pumpkin-spice everything, women wearing knee-high boots, men wearing flannel shirts. It also means the start of the NBA and NHL seasons. The upcoming season should be exciting for both the Sixers and Flyers. Joel Embiid and Ben Simmons are two superstars. The Flyers have a promising young goaltender in Carter Hart and a new head coach.
It should be fun to watch both the Flyers and Sixers over the next several months. However, being able to watch them at the Wells Fargo Center is another story. Tickets for a lower-level Flyers game cannot be purchased for less than $100.00 a ticket. Even in the upper-level mezzanine, a ticket to watch Claude Giroux starts at $62.00 a seat plus an $8.25 processing fee. The Sixers are not much cheaper. If a fan is looking to purchase an 11-game ticket plan in the lower level, the least expensive option is $940.00 to sit in rows 11-17 behind the backboard.
When the Sixers offer Simmons a five-year extension for $170 million, it is understandable that the organization has to raise tickets. One cannot blame the players. If the money is offered, a player cannot be expected to turn it down. At some point, though, the average fan is not going to be able to afford to attend games. A middle class family of four shouldn't expect to sit courtside next to M. Night Shyamalan, but it is not reasonable to spend $500 to take the kids to a game (and that doesn't include crab fries or a slice of pizza).
All four of the Philadelphia professional sports teams put on a good show for the fans. The venues are great, the ushers are friendly and there are plenty of food options. Days of going to Veterans Stadium for a $3 ticket in the 700 level to watch Mike Schmidt are long gone. When the Phillies signed Bryce Harper for $330 million, I was excited and went out and purchased Opening Day tickets. As the summer wore on and the Phillies fell in the standings, it became more difficult to shell out the money to go to Citizens Bank Park. The Phillies are the most affordable of the four teams, but after tickets, parking and food, it is still not cheap. Fans in the Philadelphia/South Jersey area do have options when it comes to baseball.
Since baseball is my favorite sport, I attended minor league baseball games in the area with my son over the summer. Most of those tickets are in the $10 – $12 range and parking is no more than five bucks. We visited four of the minor league ballparks in New Jersey. Our favorite was the Trenton Thunder. The ballpark was along the Delaware River and they had a pork roll mascot. What more can a fan ask for?
Now that the baseball season is over, I will have to check third-party websites for cheap tickets for either the Flyers or Sixers. I miss the Philadelphia Phantoms playing at the Wells Fargo Center (and the Spectrum). At least the Phantoms offered an inexpensive option for a family to watch a professional sport in Philadelphia during the winter. The Sixers have the Blue Coats, but driving to Delaware to watch a developmental basketball team is not too appealing. I will try and attend at least one or two Flyers or Sixers games this season.
In the grand scheme of things, there are bigger things to worry about than the ticket prices of professional sports teams. And what is really the point of complaining? Ticket prices (like taxes) are going to go up each year. The only thing to say is: check StubHub and trust the process.
— Jason Love | Philadelphia
Weather the storm, PW
Dear [PW],
Your editor has kept us all abreast of the ongoing saga of getting sued. I know you guys are small time but this also shows the mark of a paper that matters. The New York Times, The Washington Post and, hell, even those wet noodles at the Inquirer are probably dealing with a couple of lawsuits right now. You have clout and it shows. People are trying to shut you down because of the work you put in. Tell you what, if times get tough, start a GoFundMe and I'll be the first to chip in. Been reading this paper for over 20 years and even though it sucked for a number of years, your calendar has been great. Now I pick it up, not just for the calendar, but the stories are interesting again too. Keep it moving and take it as a compliment. You said you have a lawyer, so let him worry about the rough shit and you guys keep the journalism going. People are noticing.
— Ryan O'Donnell | Brewerytown
Get some shit off your chest. Send it to us via mail@philadelphiaweekly.com