Beware of racism at the polls
Dear Editor,
I have lived a particular section of Northeast Philadelphia for much of my life, so I understand the deep-seated underbelly of racism that exists. I won't say my section, but I am a former worker at one of the polling places in my district. But, not this year. From the registration table all the way to the polls, the conversations that workers were having about people coming in just based on their appearance were just too sick to bear. It was like a game. The end of it all for me was when this Latina woman came in to vote in May and they gave her a hard time about her address, if she owned or rented her home – because why the hell would that matter – and her ID.
She eventually did get to vote, but the harassment was definitely what I learned now to be voter suppression. They wanted her to get upset and storm out of there, not casting her vote as a citizen of this country. I then heard one of the workers say, "And that's all that's wrong with this system is that people like that get to have a say." People like that? People like this woman who probably has a job, probably pays taxes and has to deal with the same nonsense all of us do in daily life but she's what's wrong with the system? I could out who the lowlifes are but I still live in and love my community. Just let this serve as a warning that, when you go to the polls this week, depending on where and what you look like, you might be judged even before you walk in the door.
– Darlene S. | Philadelphia
Robert L. Howie: Remember the name
Editor's note: This letter was edited for brevity and tone.
[Dear Editor]:
Veterans Day events will convene citywide and in suburbia on Monday, Nov. 11. This shall also be the day for an initial opening of the Robert L. Howie Veterans Home at 2027 N. 62nd St. Robert L. Howie shall now and forever be acknowledged as a personal care operator, agency social service provider, resource guidepost, community involved treatment center and a project-based learning and training facility.
[This facility] will continue to serve as an emergent civic engagement center [focused on career opportunities] and encouraging wellness. [This was Howie's] prophecy, now fulfilled. Sgt. Howie was a distinguished and decorated retired military veteran but his true call to action was for restorative justice settlement. He was a humanitarian [who wanted to] "leave this earth better than how he found it" and a deceased decree of a road less traveled.
Sgt. Howie was a lifetime member of the NAACP, a successful businessman, community activist, social entrepreneur, prolific author/writer, cultural and oral historian. During the last decade of his life there was a discern and trailblazer assessment which now surfaces as a roadmap for the activation of this home settlement. His daughter Quanda Howie Burth remembers how [her father] went back to the underground and grassroots segment of Urban America to deliver in-kind giving and donated products, goods and services.
Through trials and tribulations, informed trauma and loss, Quanda still found ways to repurpose both the life [of her father and her own] as a must endeavor. [She used wealth] from her ownership of Que Home Remodeling, amongst other public and private business venture succession, as seed capital investment which now serves as the backbone of the Robert L. Howie Veterans Home.
Accept this letter as support for this pilot initiative. I invite other veterans and to email her a word of thanks at quety1129@gmail.com
– Maurice Henderson | West Philadelphia
Taking our words to heart
Hi [Editor]:
My name is Anthony Davis and I am a Black, 56-year-old HIV positive male. I read your column every week, but your [Oct. 31] column made me decide to reach out to you. I would have loved to have attended that all-day workshop you attended on nutrition, healthy living and sexual and mental health. All subject matters are very important to me and are something that we as black men need to talk about more.
I would love to participate in and give my views as well as my thoughts on gay and trans lifestyles. I would also like to give my views on the somewhat homophobic ways that being gay is viewed by my straight counterparts. Many of them perceive that you're less than a man or not a real man if you're gay. Then there's this thought that society somehow has this secret plan to demasculinize the black man because of the dress of Billy Porter or because Pharrell appeared on the cover of GQ talking about the new masculinity while dressed in attire that would be considered as feminine.
Also, interesting that you mentioned that part about HIV [laying] dormant in your system for 10 years because that was the amount of time it took for me to get tested and realize that I had the virus.
That's another story though.
– Anthony Davis | Philadelphia
Proposed drug plan, helps gov, hurts people
Nancy Pelosi has a plan to lower drug prices. The Speaker of the House just released a new bill that would impose a slew of new taxes and allow the government to meddle with private businesses. We've come to expect this type of extremism from Pelosi and House Democrats.
Unfortunately, Republicans on the Senate Finance Committee have put forward a strikingly similar plan. Like Pelosi's bill, the Senate package would impose new taxes on innovators. While this plan would save the government money in the short-term, it wouldn't do anything to reduce patients' out-of-pocket costs. And over time, it would make it harder for researchers to develop new cures. The Senate Finance Committee's package would restructure Medicare's "Part D" prescription drug benefit. Right now, 45 million Americans rely on Part D for drug coverage.
Rather than administering the benefit itself, the federal government subsidizes private insurers who sell Part D plans to patients. These insurers compete for beneficiaries' business by offering quality plans at affordable prices. As a result of this competition, average monthly Part D premiums are around $32 – half of original Congressional Budget Office projection. And nine in 10 seniors are satisfied with their Part D coverage.
Unfortunately, the Senate Finance Committee is willing to compromise this successful program to generate some short-term savings.
For instance, the bill would penalize drug companies who raise their prices in Medicare faster than the rate of inflation. This policy is supposed to prevent drug companies from raising prices. But in reality, it would encourage manufacturers to launch medicines at higher list prices, raising costs for beneficiaries.
The bill would also impose a 20 percent manufacturer tax on drugs sold in Medicare's "catastrophic phase." Currently, once Part D beneficiaries spend $5,100 out of pocket, the government and their insurer pay for 95 percent of each drug they take. The Senate bill would shift a majority of that burden onto manufacturers. This would cost biotech firms $55 billion over the next decade.
Just like the "inflation penalty," this new tax won't help patients. If the 20 percent manufacturer liability takes effect, 98 percent of beneficiaries won't see their out-of-pocket costs drop. Some could even see their pharmacy bills go up. These policies would also siphon money away from the search for new treatments.
It takes more than $2.6 billion, on average, for scientists to bring one new drug to market. Research firms rely on revenue from successful drugs to fund future endeavors. The Senate bill's new taxes would cut into drug makers' ability to recoup research costs and earn a return. That means more than 4,000 drugs currently being developed for Alzheimer's, cancer and other diseases could die in the lab.
There's no doubt that the Senate Finance Committee's plan would deliver short-term savings to the government. But it would do so at the expense of medical progress, without helping patients at the pharmacy counter.
– Andrew Langer | Washington, D.C.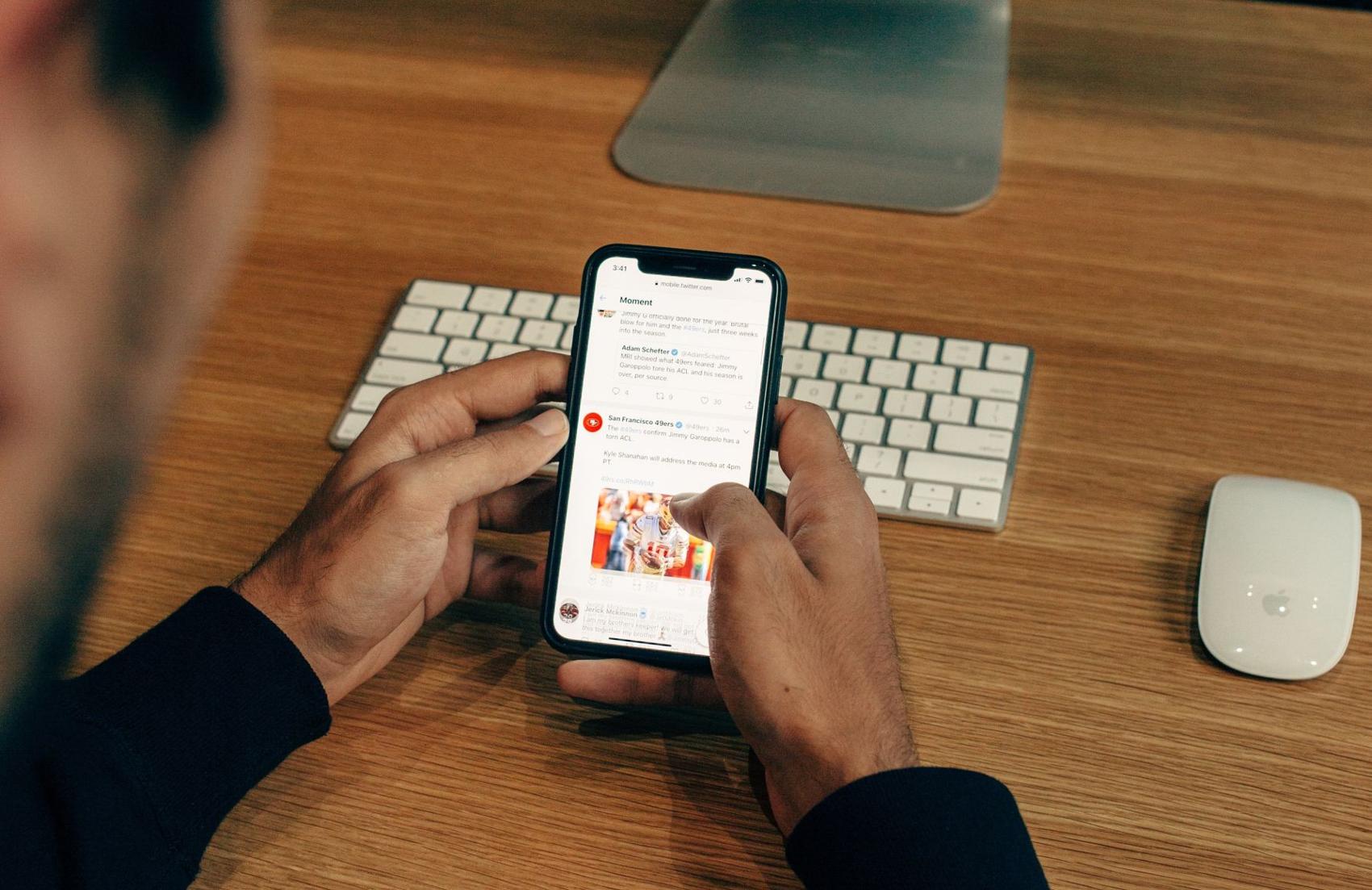 The week in Tweets
It's Election Day! If you are able to vote today, please do. If not for yourself, do it for every voter of color who was purged from the rolls, currently or formerly incarcerated person, and immigrant who can't participate in shaping the community they live in.
– Abraham Gutman | @abgutman
Here's a handy translation guide to figure out what politicians mean when they say they need to do more outreach before making streets safer for pedestrians and cyclists:
"Stakeholders" = "Drivers"
"Residents" = "Drivers"
"The community" = "Drivers"
– Doug Gordon | @BrooklynSpoke
Imagine being of a generation that spent 30 years writing dour hot takes about how disappointed you all were by Gen X/Millennials/Zoomer, then getting your panties in a bunch that young people might dare generalize a bit about your age cohort.
– Gwen Snyder | @GwenSnyderPHL
Under Lyft's new terms of service, customers must waive their right to a bench or jury trial. They're forced into individual arbitration with the company instead, and class arbitrations are banned. Is this how Lyft plans to evade sexual assault lawsuits? What the fuck?
– Christine Grimaldi | @chgrimaldi
We want to hear your voice. Send whatever's on your mind to voices@philadelphiaweekly.com