The art world has known many masters of craft but the icons, the rule breakers (the ones who live and create by their own whim, in their own time, by their own understanding) are few and far between, especially in the later half of the 20th century where artistic expression took a turn for the 'pop.' The impressionism of Jackson Pollock gave way to the four-color mashups of Andy Warhol, which birthed the self-taught Neo-expressionism of Jean-Michel Basquiat. Basquiat's artistry is unapologetically black, reflective of his Brooklyn upbringing. Its boldness remixes traditional painting techniques with borderless compositions, stark imagery, and sharp social commentary. He graced the art world with unconventional guile and an irreverent hand, confidence beading from his thick skin, oblivious to convention or criticism. From there the icon is born as Basquiat becomes the transcendent, oft-troubled darling of the intelligentsia, his work displayed prominently in collections all over the world, even as his life spiraled to an end in 1988 at the age of twenty-seven years young.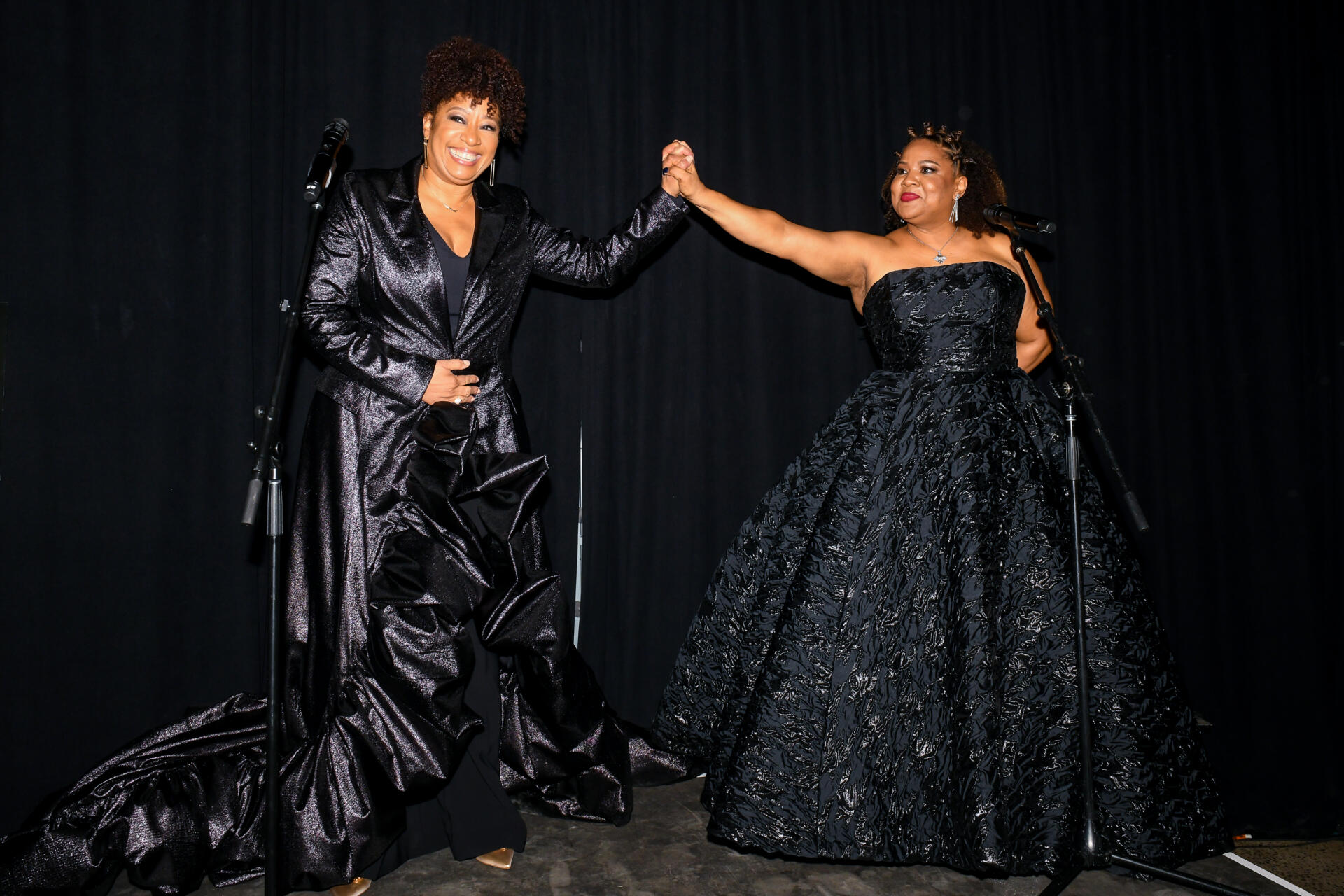 Now, the artist-savant is resurrected in a groundbreaking immersive exhibit developed by those who knew him best – his family. Sisters Lisane Basquiat and Jeanine Heriveaux have selected from the family's collection of their brother's work, plus a lifetime of ephemera, to tell the story of Jean-Michel Basquiat as they knew him; as he really was. Assisted by architect Sir David Adjaye, the exhibit – "King Pleasure"© –  features over 200 pieces, many displayed for the first time ever, set within dramatic settings that tell Jean-Michel's life story. It begins with the title that honors jazz great King Pleasure, a favorite of father Gerard; a posthumous coming of mind for two men who were often at odds in life. In contrast, the sisters enjoyed a loving, playful relationship with their big brother, revealed in the companion book, Jean-Michel Basquiat: King Pleasure©, where a younger Jean-Michel threatens a winter hello to his baby sis.
There's a photo in the book, of Jean-Michel looking like he's about to molly-whop one of you with a snowball. 
Lisane: (Laughs) That's me. That's me.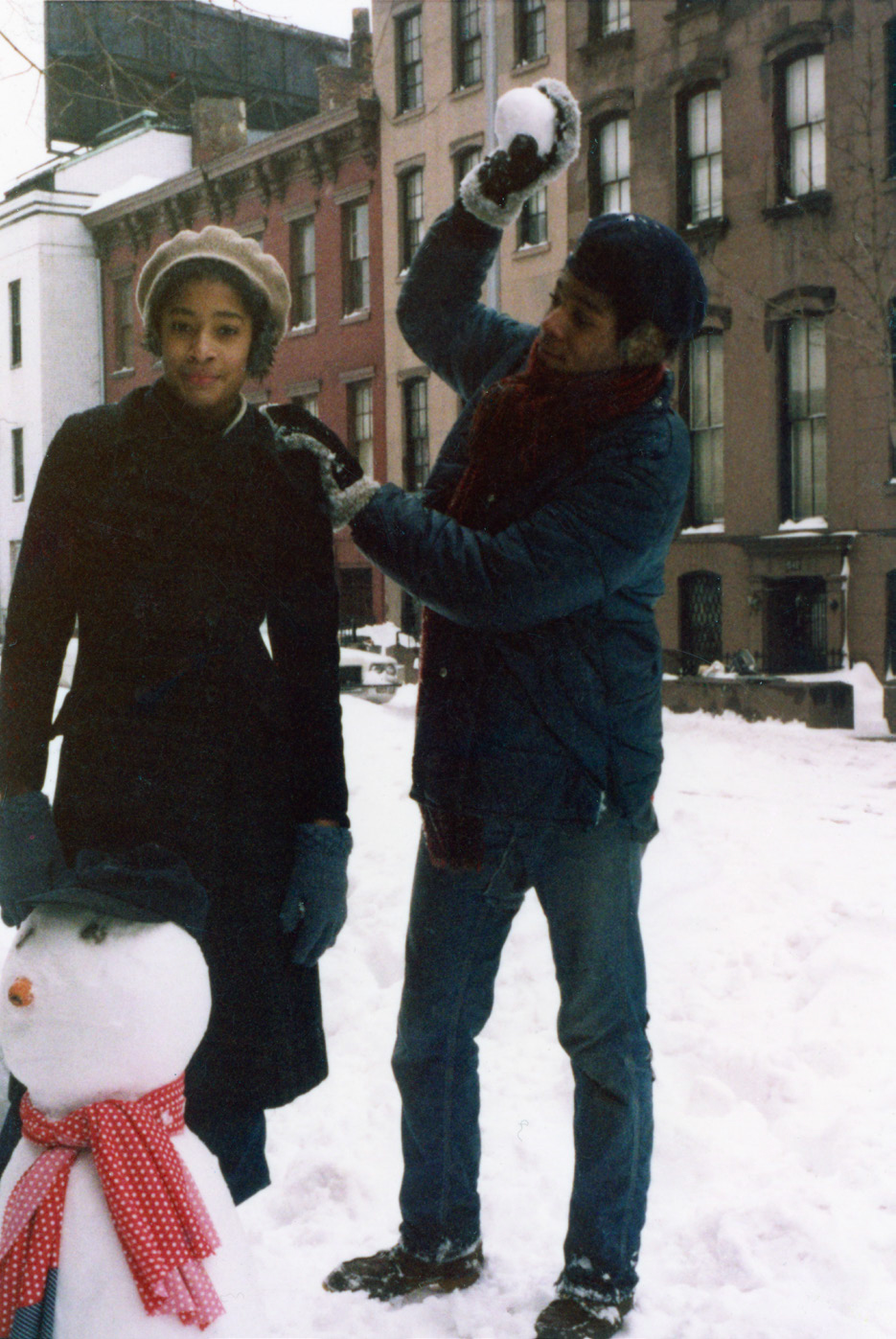 To be real, you look like, "I know he knows better…"
Lisane:  Because he did know better. (laughs) 
Jeanine:  That's a great picture. He was so much fun. 
I realized it's indicative of what the exhibit is all about. It's a glimpse of the Jean-Michel you don't see – playful, smiling, and with his family. Is that how he was as a brother?
Lisane:  Jean-Michel was fun-loving, and we enjoyed a sibling relationship much like that of others. We teased each other, had each other's back, disagreed at times, and loved each other madly. He was incredibly protective. He was a very direct communicator and said what he needed to say, always in my best interest and sometimes hard to hear. He liked to tease and really was into slapstick comedy, so a lot of his pranking and fun came through that filter. In that particular pic, he probably held that snowball more to see my dramatic reaction than actually hit me with it.
Was there anything specific in 2017 (or before) that moved you to put this exhibition together?
Lisane:  Our father, Gerard Basquiat, passed away in 2013 after administering Jean-Michel's estate since his passing. We always knew that we wanted to do something and, in early 2017, (stepmother) Nora mentioned that the work really needed to be seen. That helped to trigger the vision that is now Jean-Michel Basquiat: King Pleasure. At that point, we set out to see what a project of this magnitude would entail. The timing and resources weren't right at that time, so we shelved it until mid-2020 when we felt and knew that the time had come to move forward.
Did the isolation of the Pandemic and the focus on family brought on by it play any part in the development of the exhibit?
Jeanine:  I certainly took a look at my children and felt that I wanted to give them a fuller picture of their uncle as a human being, besides what the public knows. 
Lisane:  2020 was, ironically, a very busy year for the Estate on many different levels.  However, the societal and social issues amplified during that Pandemic year stoked our need to make room to begin working on this exhibition.
Did he ever draw or create something just for you? 
Jeanine:  I do remember that he made these, almost like cartoons, where you have a small picture and turn the pages, and the image moves…
Like a flip book?
Jeanine:  Yes, exactly! (Sigh) That's the kind of brother he was. He could be very sweet.
What were your memories or thoughts on the flip books that Jeanine mentioned?
Lisane:  I don't remember Jean-Michel ever creating an artwork (piece) specifically for me. I'm sure that he had as a child, maybe, but I don't remember.  I do remember him showing us the flip books and how he could draw figures that would become animated with the flipping of the pages. I was fascinated by that.
Jean-Michel 'lived his truth,' defiantly so perhaps. Did that offer any kind of inspiration or roadmap for your life?
Lisane: There have been times in my adult life when I've been inspired by Jean-Michel's commitment to living his truth and expressing himself freely.  It is also a principle that I believe is woven into the fabric of our upbringing.
Jeanine: Because I was so much younger, I can't say that I had a full understanding of how and why Jean Michel became who he was. But as I've grown and moved in my life, there's a confidence in who I am that I see reflected in Jean-Michel's work.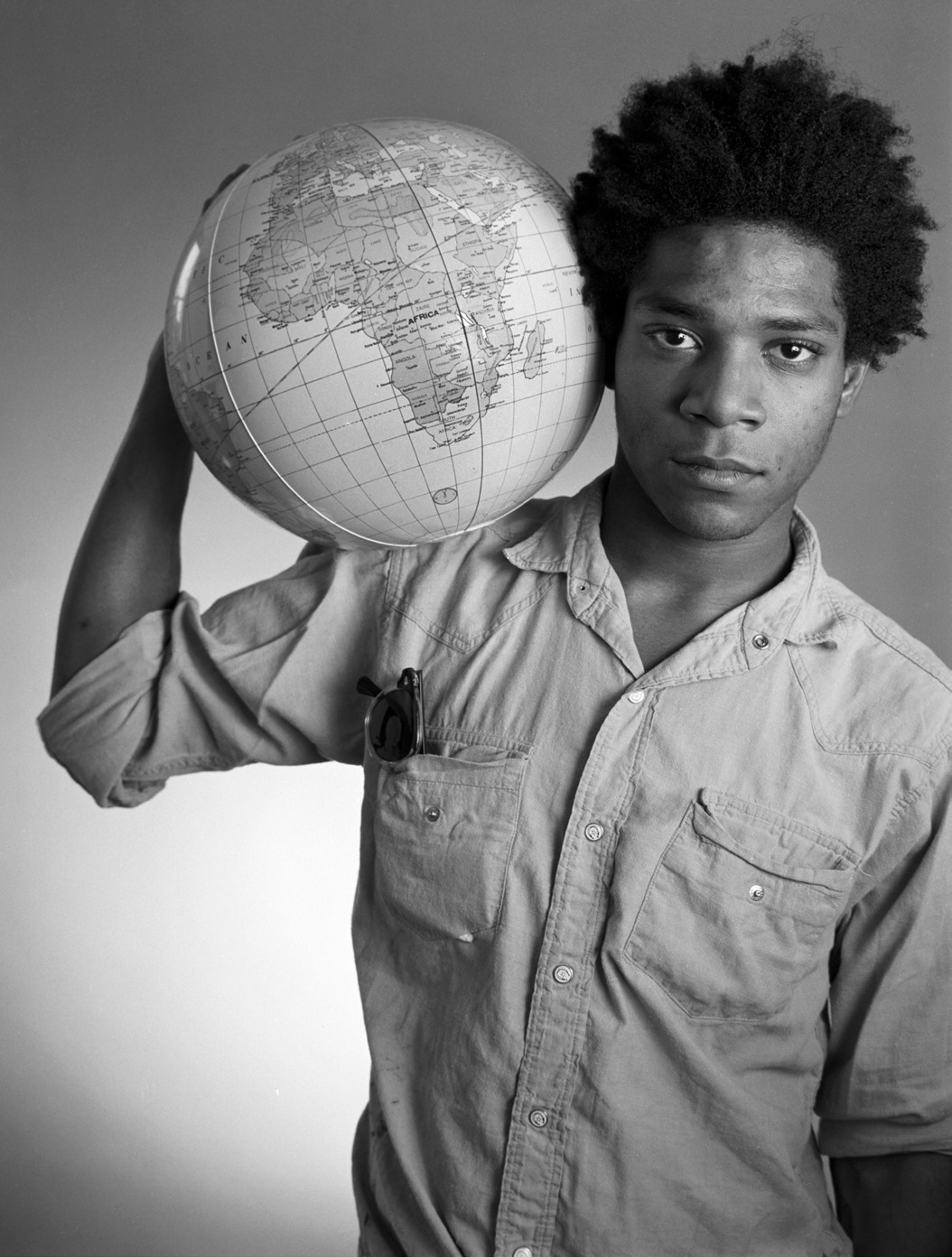 All of life's complexities, trials and tribulations, critiques on inequality, tolerance, racism, love, hate, life, and death are delineated on canvas in stark imagery; the mind of Basquiat is on display, and it presents quite the story to behold. This exhibit, however, showcases his talent along with his humanity. That is the story of Jean-Michel, a big brother who is sadly missed and fondly remembered.
Jean-Michel Basquiat: King Pleasure©
exhibition, now open at RXR's Starrett-Lehigh Building in West Chelsea, New York City; Tickets are available
here
; Jean-Michel Basquiat: King Pleasure on sale
here