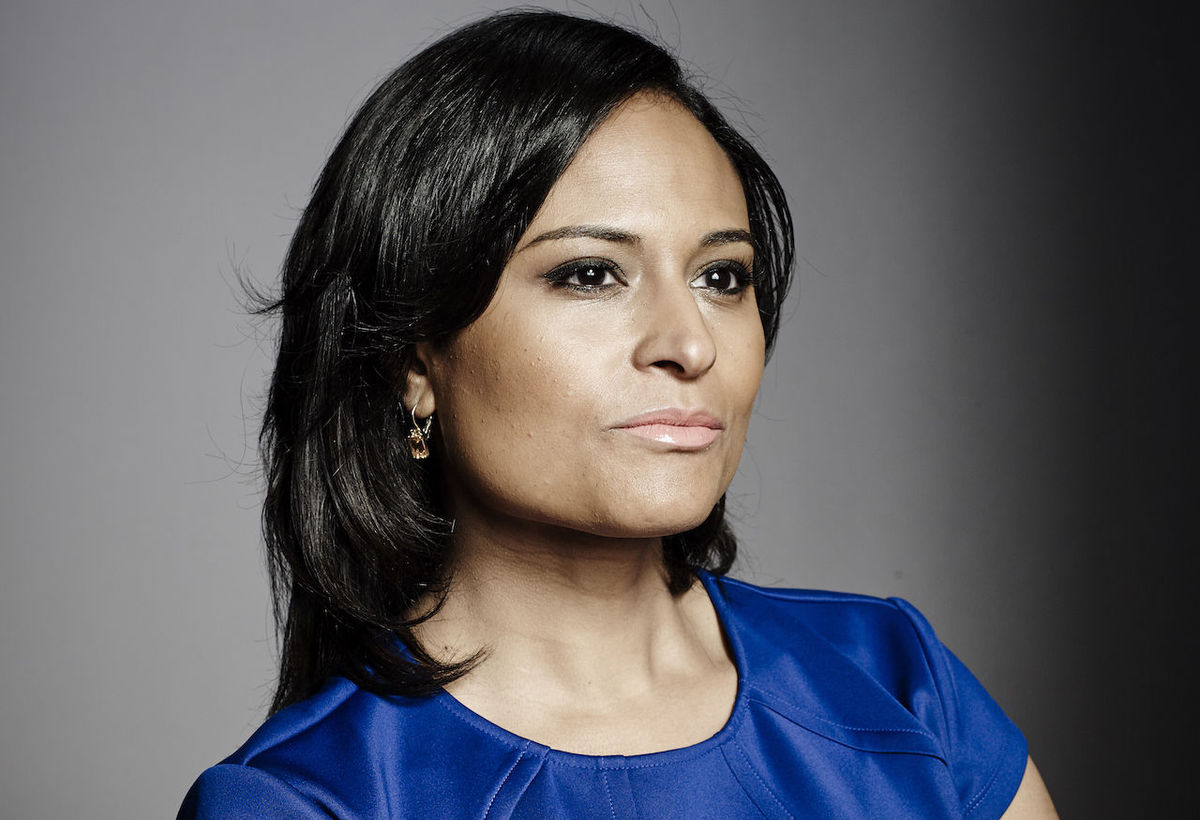 As soon as Kristen Welker's day ends, it begins.
As one of four rotating White House correspondents for NBC, the Fairmount native is attending press briefings, staff meetings and chasing sources. These are all for her segments on NBC's "Today" morning show, afternoon cut-ins on MSNBC and nightly drops on "Nightly News."
But after the evening news starts a new day for Welker doing much of the same covering an ever-changing Administration in an ever-changing political climate. However, ask her and the former NBC 10 reporter wouldn't change a thing. In fact, Welker, 41, who also covered the Obama Administration for a term, described her daily routine, simply as "lots of fun."
Last month, Welker carved out time from chasing news to catch up with Philly Weekly. During the conversation, we talked everything from Kellyanne Conway to Kelly Drive and authentic journalism in the age of Trump.
Your career has been quite the progression and perhaps your role for NBC has never had better timing. Leaving Philly and traveling all over covering this Administration, what's that been like?
It's been my goal for most of my adult life to cover the White House, so in that sense it's been incredibly exciting and a huge honor to cover it for NBC News, considering one of my first jobs was as an intern at NBC for the "Today" show. So to be able to come back and serve as the White House correspondent, it's an incredible honor. This is a very exciting moment in our political history, and I think it demands a lot of journalists, voters and people serving in the Administration. There's just a lot a stake every day, so I bring a sense of civic duty and a sense of excitement to the role…it's also a job that is a 24-7 marathon, so staying on top over everything can be a challenge.
So when do you sleep then? No, seriously.
[Laughs] Honestly, I don't know! OK, so a typical day for our team starts as early as 5 a.m., we go in, do the "Today" show, we have hits on MSNBC throughout the day, which we do split up given we have a pretty robust [four-person] White House team. We all work together incredibly well. But when "Nightly News" is over, our day starts again and we start a whole new reporting cycle, driving to drive stories forward for the next day's "Today" show. So you're talking a 5 a.m. start and we don't get wrapped up until 11 p.m. at night. It's not unusual after "Nightly News" to come home and head to the home office to make a fresh round of calls. Sleep gets in there somewhere, but we definitely bring our work home with us, but I do think that's the role you take on as a White House correspondent.
Your role with NBC has certainly expanded as it did with most journalists after the saga that was the 2016 presidential election. What was that like and how did you ensure that when the dust settled on that, NBC was going to peg you as one of its top correspondents?
I had the incredible honor of covering the [Hillary] Clinton campaign with Andrea Mitchell, and Andrea is someone that has been a friend and a mentor. I learned so much from being on the campaign trail with her, and I do believe that period of time was a turning point in my career for sure. It really was a point where I was not only facing my greatest professional challenge, but I was actually learning in the process. That sort of on-the-job experience is what you wish for, and I had that working the campaign trail with her.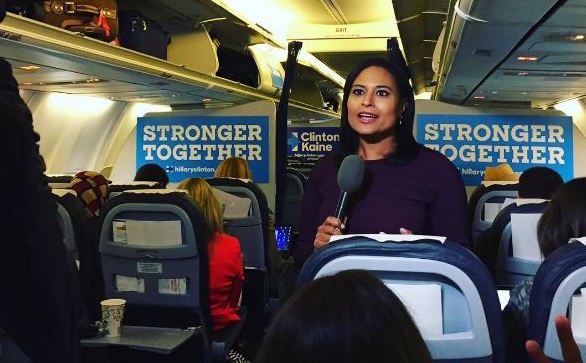 Viewers only get to see you in 2-3 minute snippets but once the camera is off, what's going in the White House? How difficult is getting the news knowing that this current president and Administration doesn't necessarily value the importance of the media?
There has historically been tension between Administrations and the press, that's as old as our democracy. No doubt this is a unique experience; one example is the [August Trump] rally I attended in Phoenix, where there was certainly a fair amount of discussion about the press [from the president], which was certainly unique. Having said that, the guiding principles are the same, where we come in, do our job of holding elected officials accountable. We've had [internal] discussions about it as it regards to what roles [as media] we want to play right now. What we've decided at NBC, is that it is critical for us to come in and adhere to the basic principles of journalism. That is the best way for us to do our job, by holding President Trump, his Administration and politicians accountable for their words and actions.
What do you miss the most about not being in Philadelphia every day? 
Philadelphia will always be my home. My parents are there, my closest friends are still there and I was a reporter there for [NBC 10] for five years. It was a significant amount of time and one where I felt like I was really becoming a part of the community fabric. So I miss all of that. I try to go home to visit my parents and to catch an event [with NBC] that I can participate in…for me, Philadelphia is the birthplace of our democracy and where politics really became important to me. My parents and I and other members of my family were very engaged in politics and we loved to talk about it and that's really where I got the bug.
––
"I am surprised at how many surprises there are at the White House every day. Literally every day, there is something new or completely unexpected that happens."
– Kristen Welker, political journalist
––
No, but what's that one thing that you really, really miss…
I really miss running the East River Drive and Kelly Drive. When I was growing up, I'd run a couple of times a week up Kelly Drive and that's a still a very special place for me. I grew up in Fairmount, so Kelly Drive was my playground. I always try to sneak in one run whenever I come home.
What do you do when you just want to turn everything off?
I love exploring Washington, D.C., so when I do get downtime – which is usually on weekends – I head to museums, I try new restaurants, there's an incredibly dynamic food scene here. I'm recently married, so my husband and I are decorating our home which is a job in of itself, but baby steps. There's so much to explore here [in D.C.,] and that's really now how I unwind.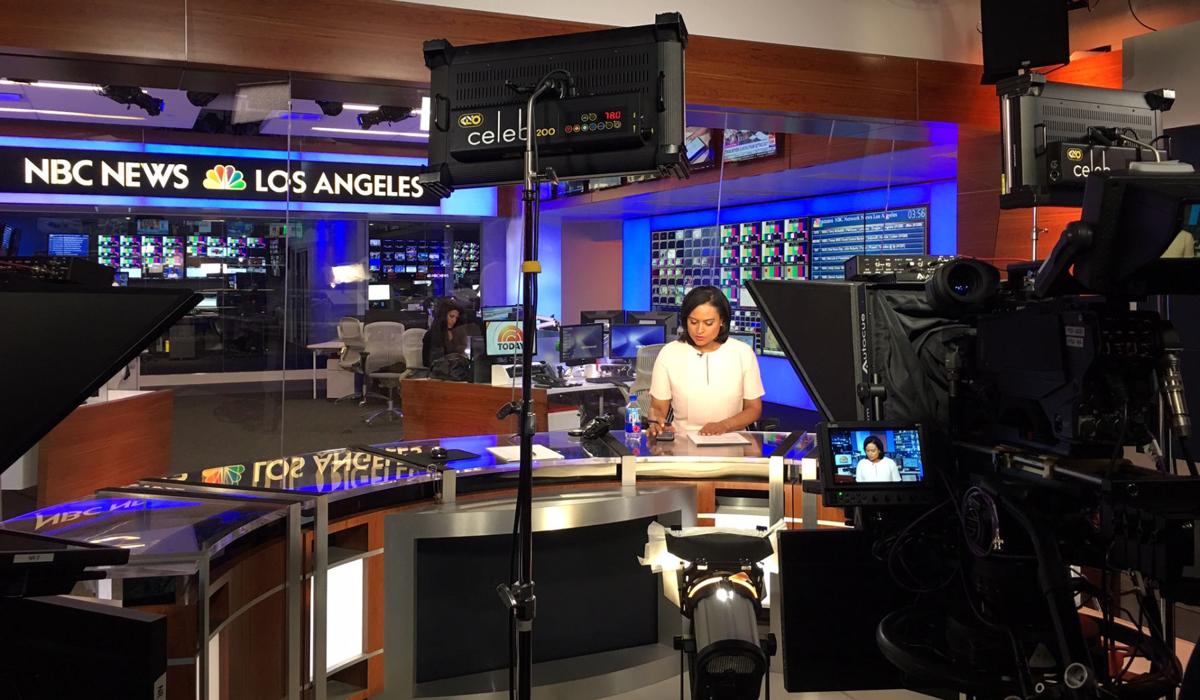 Last question. What really surprises you about some of the other "journalists" who cover this current Administration and in this political climate?
I am surprised at how many surprises there are at the White House every day. Literally every day, there is something new or completely unexpected that happens. That was the case to some extent under former President Obama too. It's just non-stop. I do think under this Administration there have been a wider group of journalists that have been, umm, let in that you wouldn't think would have access and that come with a particular viewpoint, but again I think it's a reminder and a reflection as to why we got into this job…we need to be asking the questions people want to know, what are their questions, their frustrations to make sure their voices are heard. That's the real reason for anyone under this role. There's just no room for agenda.