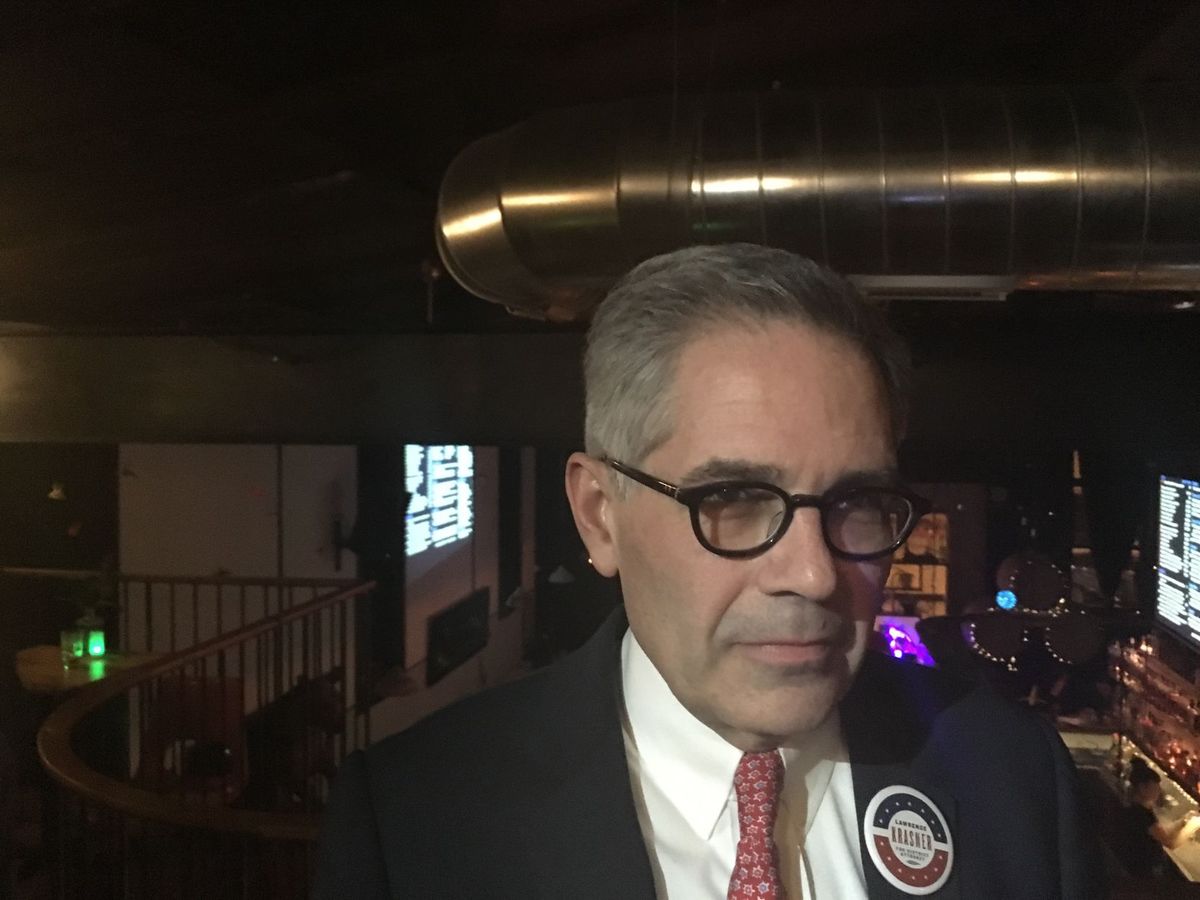 On Friday, Democracy For America endorsed Larry Krasner in the Philadelphia district attorney's race, the third national progressive organization to back the civil rights attorney this week.
The nod to Krasner comes as part of the Democracy for America's $500,000 commitment for progressive candidates in municipal elections this election cycle.
The million-member organization joins Krasner's growing list of national endorsements, following on the heels of the Bernie Sanders-inspired group Our Revolution and national civil rights advocacy group Color for Change.
But in a jam-packed race with seven Democrats and no clear frontrunner, endorsements mean little unless they translate into big campaign contributions or boots on the ground come election day.
Founded in 2004, Democracy for America has 11,391 members in Philadelphia, and more than 62,000 across the state. DFA declined to comment on the organization's cash commitment to the Krasner campaign, which had raised $154,141 as of last month — fifth lowest among the seven Democratic contenders.
DFA chair Jim Dean told PW that the organization's local affiliated group Philly for Change has "a strong track record of electing progressive candidates who are committed to battling income inequality and structural racism."
Dean continued: "In the past our members have hit the pavement, made phone calls and contributed resources to successfully elect Helen Gym to Philadelphia City Council and Kevin Dougherty to the Pennsylvania Supreme Court. We'll be mobilizing that grassroots support to elect Larry Krasner as Philadelphia's next District Attorney."
Mums still the word on rumors that billionaire George Soros and his political war chest will come to Krasner's aid in time for the May 16 primary.
While scarce on strategic details, Krasner spoke glowingly of the support he has mounted this week.
"We have a comprehensive strategic plan which I'm not sharing with the other candidates for obvious reasons, but the importance of these organizations' support is immense," he told PW.
Last year, Democracy for America threw its weight behind successful campaigns for municipal elections in Illinois and Florida. Dean touted Krasner's credentials as a civil rights attorney and public defender who has represented political protesters and members of Black Lives Matter.
TWITTER: @MAXMMARIN