Within the confines of playwright Aaron Sorkin's take on author Harper Lee's masterwork To Kill a Mockingbird, the role of Link Deas is that of a kindly White Southern business owner who employs Tom Robinson, then Tom's wife, Helen, after Robinson, a Black man, is imprisoned and tried for murder. When the racist, town drunk, Bob Ewell, attempts to besmirch Robinson's good name during the trial, it is Deas who mightily defends Robinson, and is thrown out of court for his trouble.
Without giving away the impactful story, one which famously won a Pulitzer Prize for Lee, and is presented this month at Philadelphia's Academy of Music on the Kimmel Culture Campus (July 12 through 24), it is Anthony Natale who portrays the complexities of Deas.
That Natale is a renowned stage, film and television actor, who happens to be deaf – known for roles in Mr. Holland's Opus and Switched at Birth – is both secondary to the fact of his dynamism as a performer, and a positive boon for the ASL (American Sign Language) community of which he teaches, and utilizes in the role of Deas.
At a time when ASL arts and equity for the deaf community has been recognized, recently by 2022 Academy Award wins for CODA and its best supporting actor, Troy Cotsur, maintaining high visibility, commercial relevance and aesthetic excellence is paramount.
It is also a sign of solidarity, in Philadelphia, when it comes to Hands UP Productions, the ASL signing team of CEOs/actors Donna Ellis and Brian Morrison, who execute their sign language interpreting services for theatrical events throughout the area, the Academy of Music and To Kill a Mockingbird included.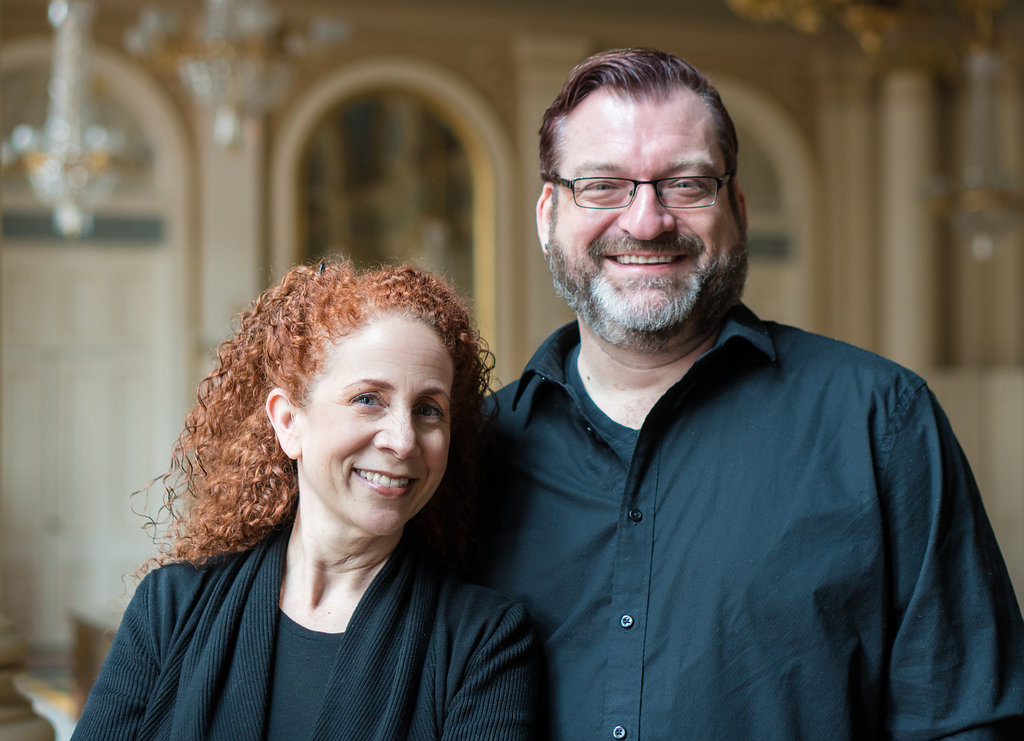 Through interpreter Kirstin Nelson, Natale spoke of coming up as a bourgeoning actor in high school, in Canada, with the aid of a mentor and fellow deaf actor. After first roles such as "Artful Dodger," in Charles Dickens' Oliver Twist, Natale was hooked. "I loved doing this, and realized that I had talent," says Natale, who made his next move that of training with Connecticut's National Theater for the Deaf, and learning everything from the art of dramatic body language to ASL training.
Very much an actor, Natale is ably capable of anything and any part, finding roles complimentary to his skill sets, and utilizing ASL and his deafness to its maximal extremes. "Anything that helps me portray what I have to portray, and as society changes and opens up to understanding the deaf community, my roles broaden," he says. "Now, I don't want to be a deaf actor solely doing deaf parts. I can audition for any role."
If he had to be a Marvel, DC or comix metaverse character, Natale says he'd like to be Superman. "That character has a dark side, he's something of a geek, and is socially inept – a little like me because I'm not super social," starts Natale. "And yet, when he becomes this other character… ta da. Like Superman, when the power overtakes me, I am more confident and driven."
The character of Deas in To Kill a Mockingbird – with Natale up against a powerhouse actor such as Richard Thomas, a well-oiled presence known for bad man roles in Ozark and nice guy roles in The Waltons – finds Natale making the most of his ASL, to say nothing of the drama of his facial tics and body language. "The directors told me that they brought me in for the role because they wanted to explore, to experiment – and that's great. My role, and being a deaf man, I am separate from the other environments of the play because I have my barriers. Deas is not deaf, but he is separated from the White culture, revolting against it." As a deaf person in a hearing world, as an anti-racist in a racist universe, Natale really understands Deas' character. To this, Natale's brand of ASL adds life and beauty, adding a breadth and nuance to Sorkin's language. "I think I and my ASL adds another dimension, a certain depth," says Natale with pride.
In the broader sense, Natale sees the importance of ASL, and that potential beauty, as crucial to where theater must go. "The language, inflection and delivery drive the story itself, and I use them all very differently – my hands, my face, my eyes to portray that. It is a very specific vision," says Natale. "Sign language is to-the-point, direct. ASL gives them the picture of what the words are translated to visually."
Though Natale is not part of the July 22 talk back session for To Kill a Mockingbird, he is hoping that the concept of an audience's openness to deaf theater and arts practitioners, and the use of ASL is an aspect of the present and future. "It is one more part of what it means to be inclusive, diverse and accessible," says Natale.
Hands-UP Productions ASL theater signers Donna Ellis and Brian Morrison met in Philadelphia, in 2003, while independently interpreting the Bob Fosse musical, Chicago, at the Merriam Theatre, and never looked back when it came to joining forces for the enterprise of high quality, well-acted interpretation for the deaf.
"Surprisingly, there wasn't a lot going on for deaf actors or interpreters when we started out, so we decided to give it a try together," says Morrison of Hands-UP's formation. Ellis adds, similarly, that there was a lack of accessibility before their start. "There was a desire to make this happen, there were conversations around this – just no one to provide," she says. "So we did, and made what we do a one-stop-shop for all of your ASL needs."
Since their start as Hands-UP, Ellis and Morrison have gone from zero to one-hundred when it came to working with many of this area's theaters and performance spaces. "Pre-pandemic, we had three or four theaters that hired us consistently, and since its close, there are even more spaces utilizing our services," says Morrison. "There is more interest and more theaters reaching out to us… so-much-so that now, we have teams of highly skilled ASL interpreters in these additional spaces."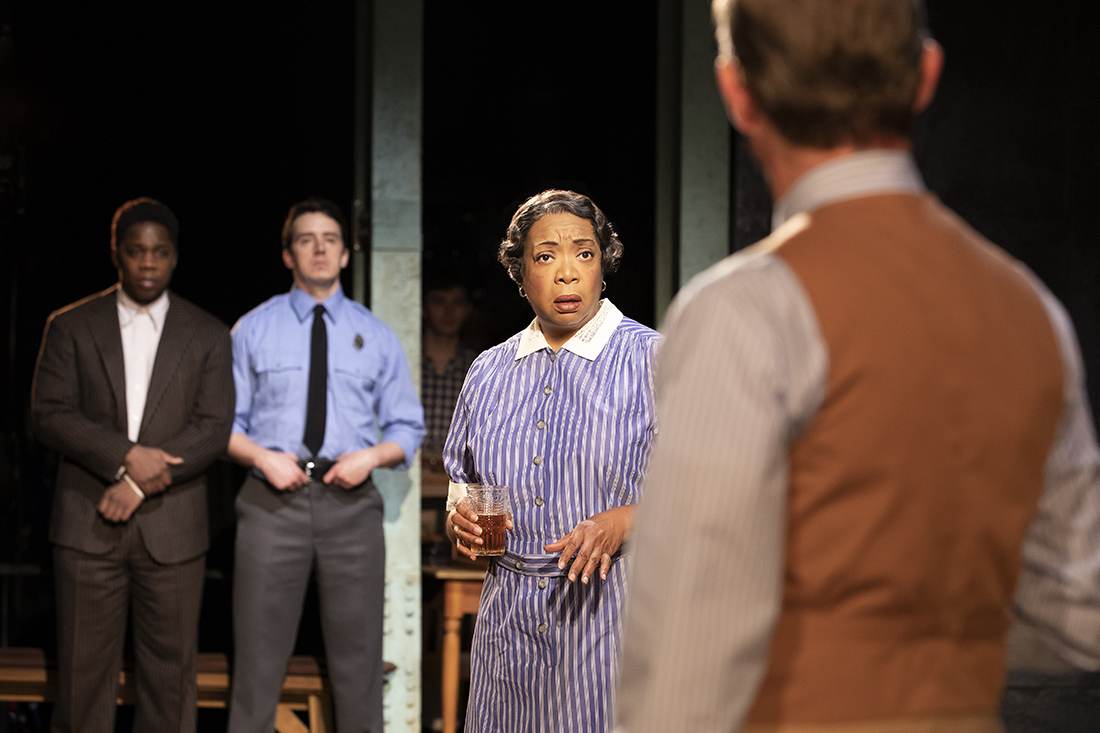 What has impacted that jump, believes Ellis, is the interest and need for greater representation across the board – for Black, Brown, non-binary, trans, gay and deaf performers and audiences. "The call for diversity in all settings has made this so. And one of the reflections of that makes it that more theaters are reaching out to us," says Ellis. "Not just for accessibility but for accessibility to what the actors look like on stage. More diverse interpreters, broadening who signs and to whom we sign."
Knowing that Ellis and Morrison are actors whose dramatic capabilities are as heightened and potent as their ASL skills, Hands-UP is usually hired two months out from a set of performances as the team has to work out everything from sightlines to logistical issues to doing "the language work," and work out the vibe of the acting roles they are assigned, figure out interpretive performance and bring on an ASL coach/director who works and breaks down the text, idioms and its language. "We look for 'problems,' and that could mean everything from the language work of what things means, of the language of a playwright, say, Shakespeare, idioms, puns, nonsense language, actors talking over each other's lines, music – anything – we have to plan for all of that," states Ellis.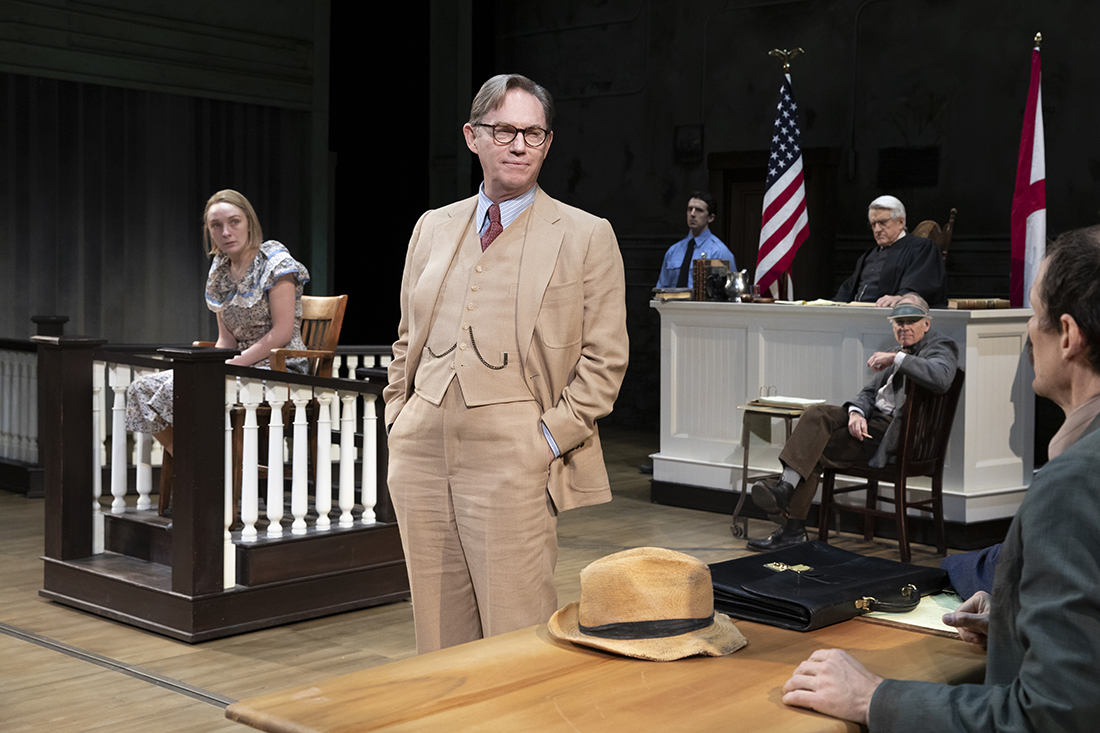 If it's a musical like Hands-UP's next gig, Dear Evan Hansen in August at the Forrest Theatre, not only do the teams study the CD versions presented to them, but the newer vocal casts and musicians who are part of each fresh, Philadelphia showing. "We actually got Dear Evan Hansen before the pandemic, so we have had like 3 years to study every nuance of that musical," says Morrison. "We really get to know the music and the performances."
With a rat-tat-tat rhymical theater poet such as Aaron Sorkin and To Kill a Mockingbird, breaking down the beats and the stylized language is a game changer. "The challenges here are of musicality and pace," says Ellis. "Looking for trouble? This is one. Sorkin is fast-paced. But we have deaf coaches and interpreters who break down all of the play's meaning and rhythm in rehearsal, and get the proper feedback so to tell the story in the manner that Aaron Sorkin intended. And telling the story is our main job."