While most shows for Philly Theatre Week will go virtual this year due to the pandemic, Philadelphia restaurants, bars and breweries have stepped up to make it a great night of theater, food and fun with deals on take-out food and more.
Between now and May 2, look for the deals and discounts at the following food and drink hot spots.
P'unk Burger
Enjoy your favorite organic local burger shake and fries from P'unk Burger on East Passyunk and save 10 percent off your order with promo code: 10theatrewk21. You can also order online at punkburger.com and plug in the code for the savings – pick-up, delivery, dine-in, etc. 1823 Passyunk Ave. (215) 468-PUNK (7865).
Buena Onda
Free chips and salsa for orders of $25 or more with promo code "THEATER2021" until May 2. Not available on third-party delivery sites. 1901 Callowhill St. (215) 302-3530. buenaondatacos.com
SliCE
SliCE presents 10 percent off your order for Philly Theatre Week when you mention or use promo code: 10theatrewk21. You can use the code when you call in your order, or through the SliCEPA.com website. Also, add an extra layer of fun to your theater dinner and show by ordering the Philly Theatre Week pizza-making kit for only $10 per person. Citywide Delivery for Hearts: 215-463-0868. Fishtown, 431 East Girard Ave., 215-425-1555. Italian Market, 1180 S. 10th St., 215-463-0868.
Tinto Pintxo
Receive 10 percent off wine purchase with promo code "THEATER2021" until May 2. Available for pick-up only. Purchase in the store or online (and pick-up). 114 S. 20th St. (215) 665-9150. Philadelphia.tintorestaurant.com
Garces Trading Company
Enjoy a taste of Amada, The Olde Bar and Village Whiskey rolled into one and available for pick-up! Family-style portions of whipped feta and garden vegetables, bacon-wrapped dates, crab fingers, shrimp cocktail, deviled eggs, Spanish meatballs and manchego-stuffed cherry pepper. Take-Out/Heat and Serve Package. Pick-up at The Olde bar – 125 Walnut St. Garcestradingcompany.com. Order for shows for next week – four days notice requested.
Evil Genius Beer Company
Head to the Fishtown brewery for 10 percent off when you buy three crowlers. All are $12.50 each. Select 3 Crowler Discount and pick your beers to get the 10 percent off. 1727 N. Front St. (215) 425-6820. evilgeniusbeer.com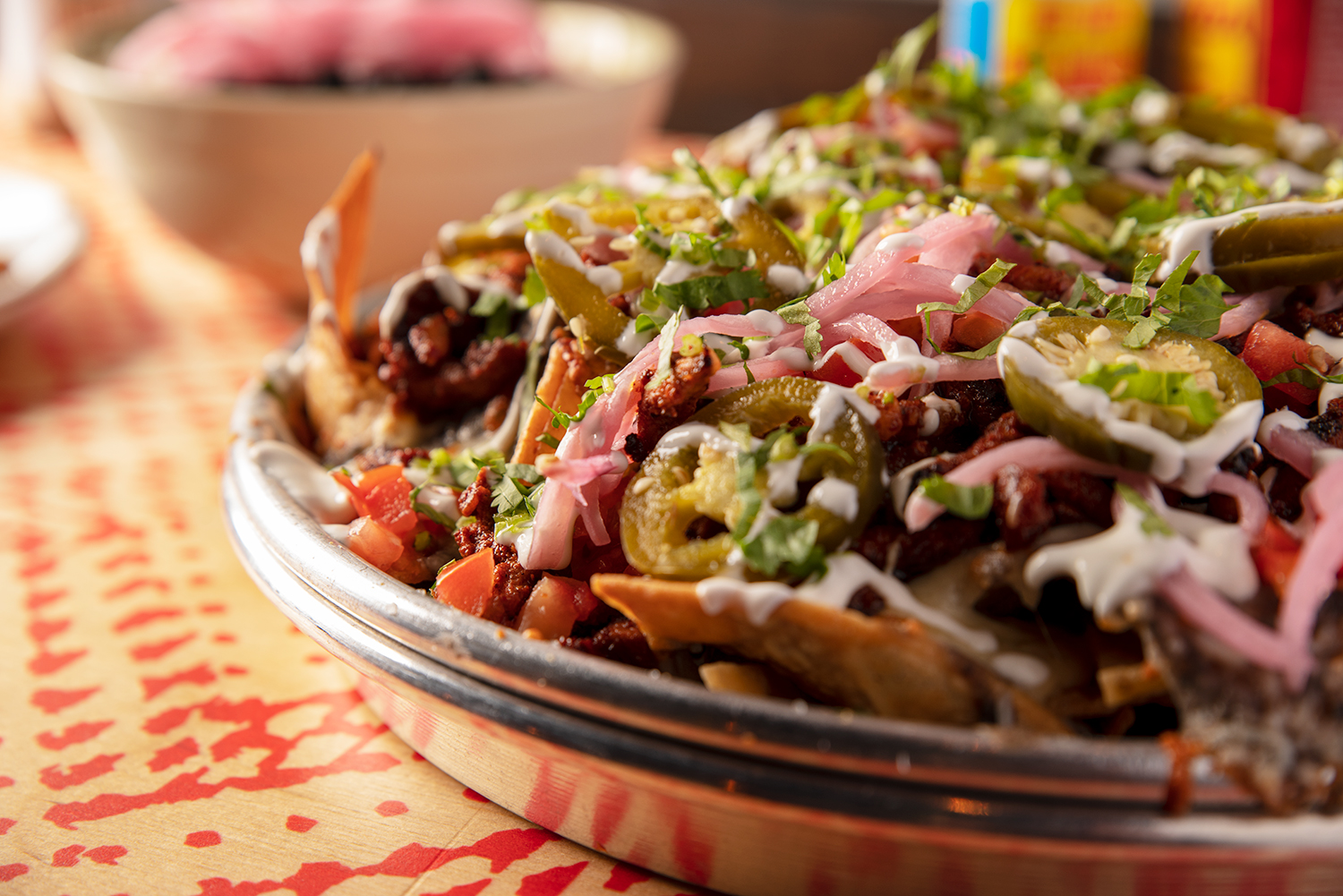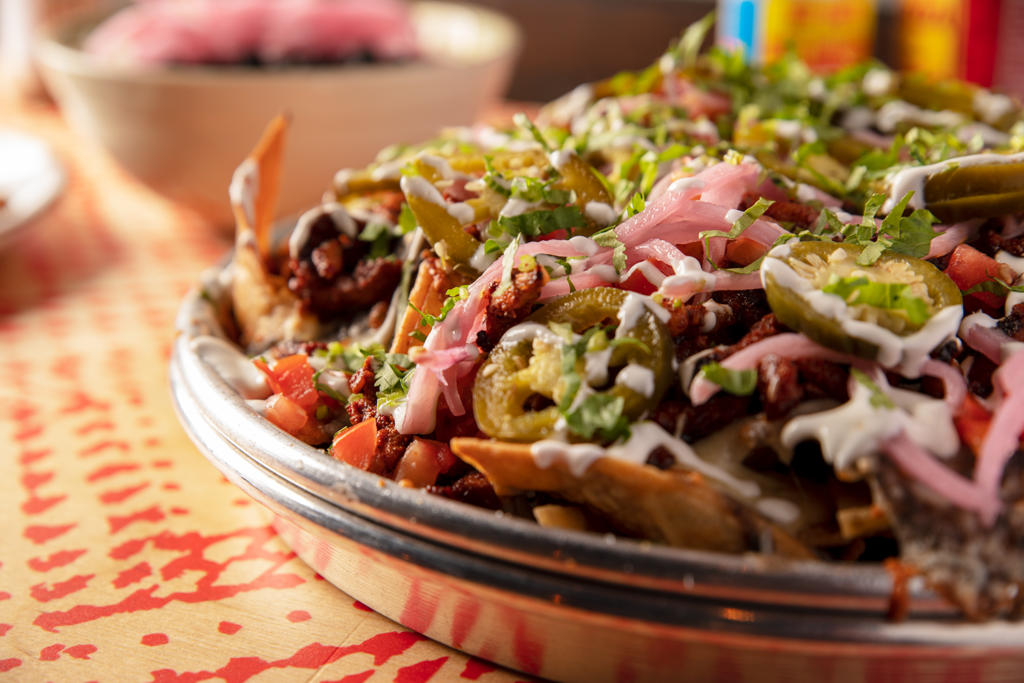 Cinco de Mayo hot spots
Cinco de Mayo is right around the corner, and we know you'll be looking to celebrate. Here are a few spots that have some offers you'll want to check out.
Añejo Philly
Añejo Philly in Northern Liberties celebrates its first Cinco de Mayo in Philadelphia with special extended hours and the kick-off of its lunch and all-day service. The all-day celebration showcases Executive Chef and Partner Ricardo Camacho's contemporary take on both traditional and non-traditional Authentic Mexican dishes. 1001 N. 2nd St. 267-534-5746. anejophilly.com.
Buena Onda
Garces celebrates Cinco de Mayo at Buena Onda with a number of all-day specials for take-out and pick-up (check with the restaurant for details, but you really can't beat the $2 chicken tacos). Create a margarita party at your home with your pod with the specials. 1901 Callowhill St. (215) 302-3530. buenaondatacos.com.
Juno
FCM Hospitality and Juno present Juno's first Cinco de Mayo celebration with food and drink specials, giveaways and menu features, including Barbacoa Tacos (lamb), and Espolon swag giveaways from 4pm to 7pm. 1033 Spring Garden St. (267) 639-2892. junophilly.com
Sueno
Craft Concepts Group celebrates Cinco de Mayo at Sueno. Look for $15 margarita flights and margarita towers perfect for sharing with your pod. Book your table now on OpenTable or by calling. Hours for Cinco: 4pm to 10pm. 11 S. 12th St. (215) 909-9406. www.suenophilly.com
Tio Flores
Join the fun Wednesday, May 5, for Cinco de Mayo at Tio Flores. Indoor and outdoor dining available, serving up $5 house margs, tecate, city wide specials, tequila, tacos, street corn, nachos, churros, and more. Also, there's a taco-tecate takeout special. 1600 South St. (267) 687-2220. www.tioflores.com
Rosy's Taco Bar
Rosy's Taco Bar is where the true aficionados go to celebrate Cinco de Mayo, with 50-plus selections of tequila and mezcal. For the tequila lover, enjoy selections from Los Altos "The Highlands" for bright, floral and fruity profiles, or El Valle "The Lowlands" for classic, herbal, spicy profiles. For mezcal pros, enjoy more than a dozen selections with smokey, traditional, lush profiles. 2220 Walnut St. (267) 858-4561. rosystacobar.com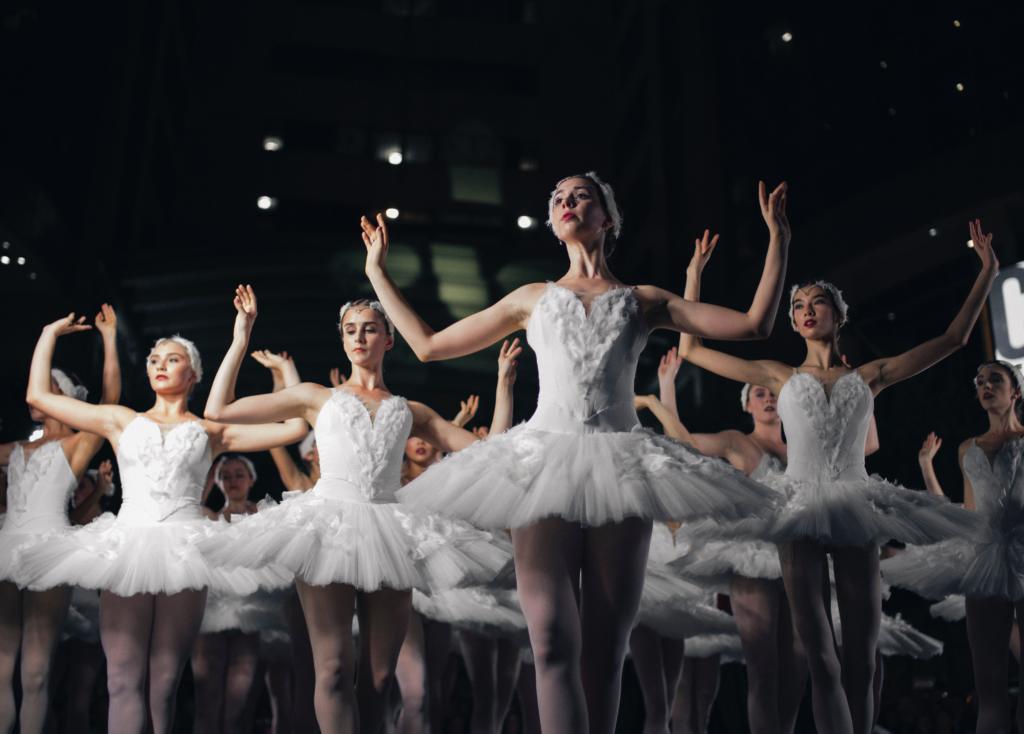 Nice weather means more fun things to do
From ballet to eating pork to street-strolling, there's a lot to do in the coming days and weeks.
Pennsylvania Ballet
Pennsylvania Ballet is gearing up to stream the second installment of its digital spring season, titled "Resilience," which will run from April 29 – May 5. The newly filmed program will feature "Allegro Brillante," "Polyphonia" and "Raymonda Suite," along with a solo performance by Jermel Johnson in "And So It Is." Additional information can be found at paballet.org/april.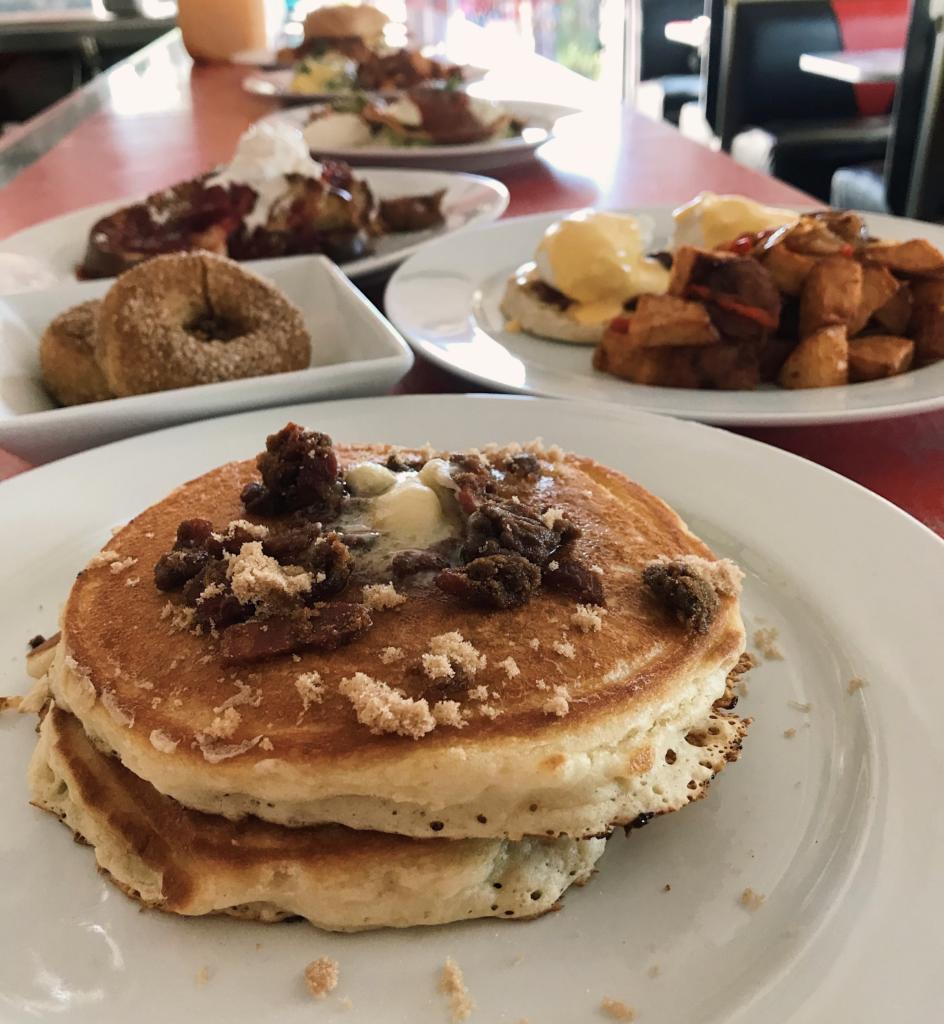 Silk City
The eclectic retro diner and lounge with adjacent art and artifact-filled garden announced the return of weekend brunch service for both indoor and outdoor dining on both Saturday and Sunday from 11am to 3pm. Guests can enjoy delicious, socially-distanced brunch indoors, in the classic diner and lounge, or in the recently expanded beer garden. 435 Spring Garden St. www.silkcityphilly.com
Cochon555
This nationwide event series celebrating all things pork from nose to tail will be traveling to Philadelphia on May 12 as Carryout with Cochon. The one-night only event will feature Chef Jose Garces to lead a one-of-a-kind virtual dinner via Zoom. Tickets ($95 for one; $175 for two) will include a multi-course meal prepared by Garces and beverages, and will highlight local Pennsylvania farms. For more information and to purchase tickets, visit cochon555.com.
Betsy Ross House
The Betsy Ross House's hours have expanded. It is now open for self-guided and audio tours 10am to 5pm Thursdays through Mondays. Betsy will be greeting guests in the courtyard and telling her fascinating life story. Interactive exhibits have been temporarily removed and surfaces are being sanitized throughout the day. The Museum Shop is also open. Historicphiladelphia.org
Stroll the Street Pop-up
Help the Manayunk Development Corporation celebrate its favorite summer tradition, socially-distanced style! Stroll the Street's pop-up is a safe way to celebrate summer in the neighborhood with your friends and family. Mask up and come down to Main Street every Thursday from 5-8pm between May 6 and Sept. 30. The series kicks off May 6 at 5pm.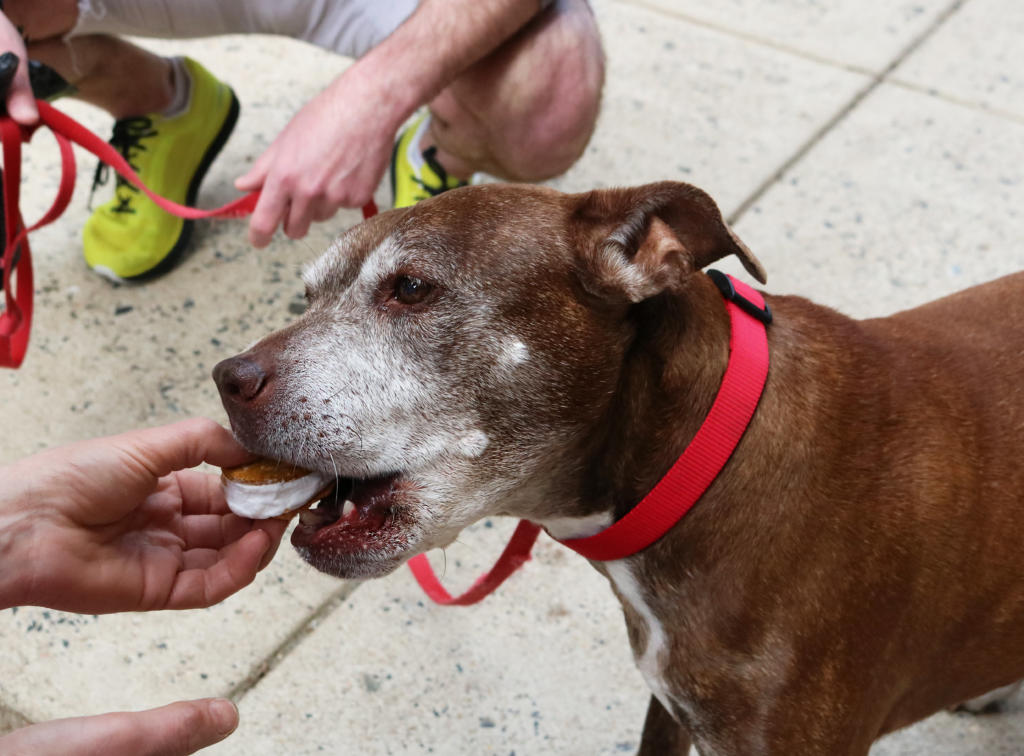 Music, crafts and more
Help feed the hungry, get Fido a cool treat and more with these exciting events.
Fido Freezers
The Franklin Fountain is rolling out a new frozen treat at its 116 Market St. flagship shop. Tails will be wagging over the new "Fido Freezers," non-dairy ice cream sandwiches for four-legged customers. The sandwiches use coconut ice cream and gluten-free cookies because many dogs have allergies to both wheat and dairy. Three flavors from which to choose. Fido Freezers are $2.50 each and will be sold for the foreseeable future. franklinfountain.com
Rock to Remember
Saint Joseph's University students will be hosting a virtual benefit concert that will bring together the community to help combat food insecurity on the SJU campus. Students will plan and host Rock to Remember via Zoom on April 29 and April 30. This event will feature several artists ranging from SJU students to musicians from across the country. One ticket will grant access to both nights of the concert, and can be purchased for $2, $4, $6, or $10 for a "Pay what you want" model. Outside of tickets, donations can be sent with the hashtag #R2R to @HawkHub on Venmo. All proceeds from the event will go to HawkHUB, SJU's first resource center on campus. Visit sjutickets.universitytickets.com to register for the event.
Strength in Vulnerability
When the pandemic hit last year, Kit Donnelly found herself, like most people, facing extreme personal, community and global challenges. What emerged was this intensely personal and intimate body of work. To find some solace and order to her inner chaos, she closely examined and researched patterns and rhythms of nature along the shoreline. Living on the coast of New Jersey, Donnelly finds images within nature that help clarify emotions brought on by the profound changes presented in life. "Strength in Vulnerability" will be on view physically by appointment through May 9 at Da Vinci Art Alliance and as a recorded video tour on the Da Vinci Art Alliance website. davinciartalliance.org
Fat Man, Smiling: 40 years of selfies
Fat Man Smiling is a 40-year retrospective of the self-portrait art of Philadelphia artist Ed Marion. Made with charcoal, paints and iPads, these 120-plus portraits tell the story of one man painting himself again and again, as young and old, fat and thin, smiling and not smiling, through good times and through bad. Admission is free. Cherry Street Pier. May 7-30.
Location 215 Presents Spring Arts Pop-up
Location 215 is hosting a "spring garden" artist market. Featuring a lineup of owner Jen Blauvelt's favorite local creatives, the space will house a unique pop-up shopping experience in addition to a designer showcase. The event will feature a wide variety of creative vendors including handmade jewelry, plants and planters, home goods, apparel and accessories, macrame and fiber art, ceramics, health, beauty, and custom artwork. In addition to local vendors, the event will also include an all-day, outdoor skate exhibition featuring Skate the Foundry at the entrance of Location 215 and a capsule installation featuring designs from the Made Institute student and graduate Designer Development program. May 2 at noon. 990 Spring Garden St. location215philly.com
---
If you read this story and liked it, consider joining AltPhilly, our new membership program that offers exclusive content, instant access to the editor and awesome perks for like-minded individuals. Since the fall, our coverage has gone against the grain of the mainstream media in Philly. Click here to learn more.
Related