FRIDAY, NOVEMBER 8
Music | Black Violin
This duo has set out to defy stereotypes of what classically-trained musicians look like. They infuse hip-hop and popular music into their violin strings to create exciting music to get everyone moving. They play about 200 shows a year, most of which include free performances for children in low-income communities. | 8 pm. $35-$75. Academy of Music at The Kimmel Center, 240 S. Broad St. kimmelcenter.org
Comedy | Nikki Glaser
Glaser is one of the most in-demand comics of today. She's witty, pretty and always cracking sexual innuendos. How could you not love her? | 7:30 pm. $28. Punch Line Philly, 33 E. Laurel St. punchlinephilly.com
Music | Mayday Parade
We may or may not have cried to this band's music as a teenager. It was just way too relatable whenever our crushes would turn us down. Come show your respect for this emo band that's been going hard for years. | 8 pm. $40. Theatre of Living Arts, 334 South St. venue.tlaphilly.com
Art | First Friday Art Show Opening Reception
Witness some killer art made by local artists. First Fridays are always the time to expose yourself to something more creative. Artists Devon Storm, Justin Spinozzi, Theodore Quann and Austin Lotz will be featured.| 5 pm. Free. Boot and Saddle, 1131 S. Broad St. bootandsaddlephilly.com
Music | The Spectrum Series
The day we lost The Spectrum was one of the saddest days in Philadelphia. Relive the glory days with this concert featuring Dean & Company and Jah People, Grateful Dead and Bob Marley cover bands. | 8 pm. $15. World Cafe Live, 3025 Walnut St. facebook.com
Outdoors | Fire and Ice Festival Grand Opening
We know the holidays are almost here when ice rinks start to open back up. Fire up the start of the cold season with a few laps around the rink outside City Hall. | 5:30 pm. Free. Dilworth Park, 1 S. 15th St. facebook.com
Music | The New Pornographers
What was so wrong with the old ones? All we know is that these guys didn't come to play. It's worth spending your money to come see this supergroup of pop-rockers. | 8:30 pm. $35. Union Transfer, 1026 Spring Garden St. utphilly.com
Party | Paint the Dancefloor: Stranger Things Edition
Make your mark at this dance party in an art gallery. DJ Ian Galloway will be spinning some favorite 80s tracks from the TV show. All you have to do is dance your ass off and appreciate the art around you. | 7 pm. Free. Institute of Contemporary Art, 118 S. 36th St. facebook.com
SATURDAY, NOVEMBER 9
Interests | The Craftery
Decorate your home perfectly with all the little things you could find at this artisan market. Bring a little creativity – and a lot of items you may not necessarily need – into your life. | 11 am. Free. Venice Island, 7 Lock St. facebook.com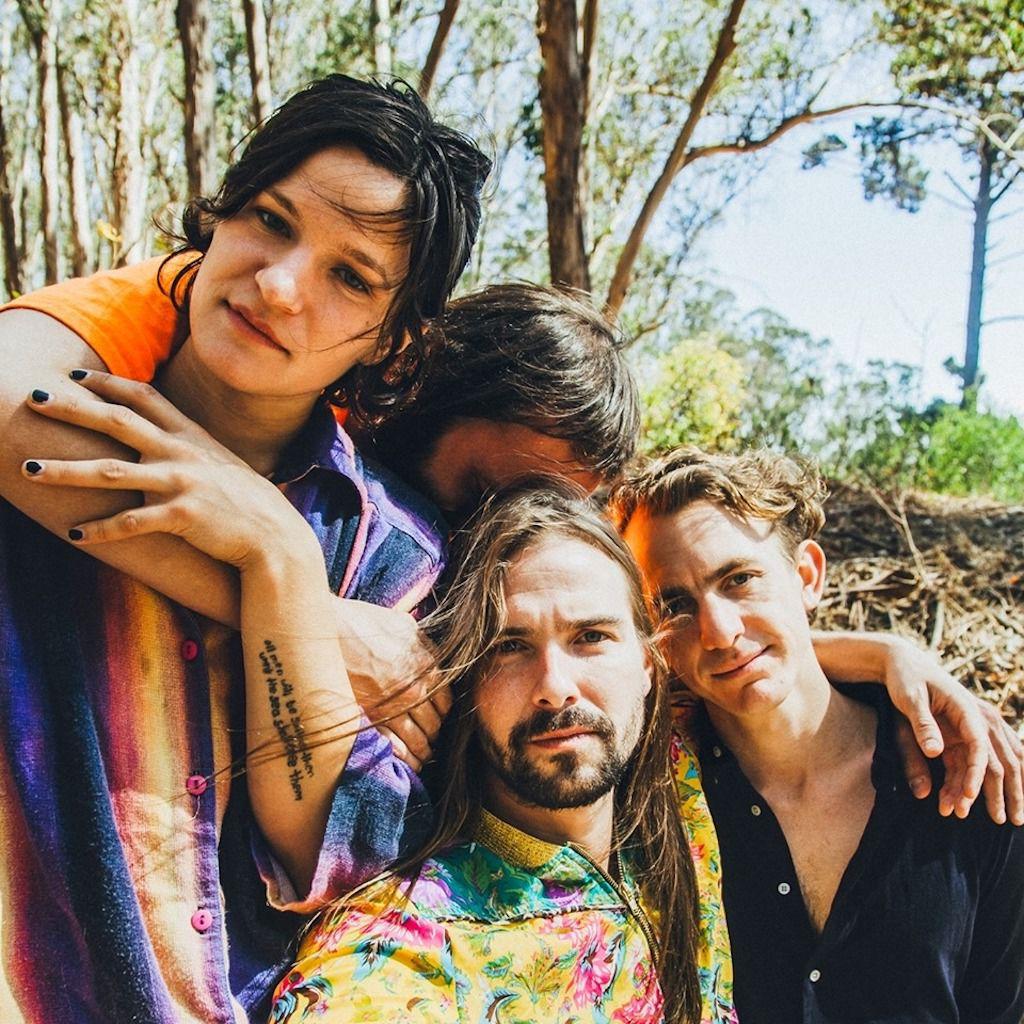 Music | Big Thief
The only thing they'll steal from you is your heart. This band's known for being deep and connecting with fans through vulnerable lyrics. Their music feels like a shrooms-enhanced carriage ride through a wheat field to find yourself — or something like that. | 8:30 pm. $23. Union Transfer, 1026 Spring Garden St. utphilly.com
LGBTQ | Drag Diva Brunch
Had a rough Friday night? Refresh yourself with some fulfilling brunch and uplifting spirits. There's no better cure for a hangover than good food and drag queens. | 12 pm. $35. Punch Line Philly, 33 E. Laurel St. punchlinephilly.com
Fitness | Rocky Run
We're sure we've all ran up and down the art museum steps before. Channel that inner Rocky at this run. It may be difficult to get up this early and give it your all, but once you cross that finish line, you'll feel like a real Italian stallion. | 7 am. $55-$75. Philadelphia Museum of Art, 2600 Benjamin Franklin Pkwy. rockyrun.com
Food & Drink | Holiday Showcase
Good food for the holidays can be hard to get your hands on. Over 50 merchants will be displaying their options for a crowd of people looking to plan ahead for their warm dinners and events coming up this season. | 8 am. Free. Reading Terminal Market, 51 N. 12th St. facebook.com
Interests | Second Saturday Hot Spots Tour
Honestly, group tours in the city tend to be lame and sort of touristy. That's not the case here – this tour is designated to take you through some of the most exciting spots in Philly. Although populated with dead people, this cemetery is definitely one of them. | 10 am. $12. Laurel Hill Cemetery, 3822 Ridge Ave. thelaurelhillcemetery.org
Interests | Liberty Flea
Stock up on ugly sweaters and more for the incoming winter. This flea market is sure to have some of the best vintage items you could find. | 10 am. $5. Bok, 1901 S. 9th St. facebook.com
Music | Loud Luxury
This duo is making a splash in the dance music scene. Their upbeat songs will get any crowd moving – especially if you've already had some shots of tequila in you. These guys just sound like someone you could party with. | 8:30 pm. $20. Franklin Music Hall, 421 N. 7th St. bowerypresents.com
SUNDAY, NOVEMBER 10
Art | Studio-less Sundays
Get in touch with nature. Step outside the art studio for a day and create something with your feet in the grass and your head towards the sky. | 2 pm. Free. Clark Park, 4300 Baltimore Ave. eventbrite.com
Art | Bird Anatomy for Artists
If you've ever wanted to illustrate birds, you have to make sure they're anatomically correct first. Sit in on this class that will teach you the ins and outs of tiny little bird bodies. | 1 pm. $18. Bartram's Garden, 5400 Lindbergh Blvd. facebook.com
Family Fun | Playfest 2019
You don't have to worry about keeping your kids busy this Sunday. Leave it to the professionals here, who will have plenty of activities ranging from music and crafts and to science, prepared just for kids. | 11 am. Free. Cherry Street Pier, 121 N. Columbus Blvd. facebook.com
Music | Friendship
We all need some friends in our lives. Most importantly, we need a band like this. You'll be impressed by their new record "Dreamin'," which they'll be playing at this record release show. | 8 pm. $10. Johnny Brenda's, 1201 N. Frankford Ave. eventbrite.com
Interests | Philly Education Stories
Our educators have taught us some valuable lessons, and were there for us when we struggled. Let's be there for them as they share their stories and thoughts on Philadelphia's education system. | 4 pm. Free. Theatre Exile, 1340 S. 13th St. facebook.com
Music | Chad Price
Price is the frontman of ALL, the punk band consisting of every member of the Descendents except for Milo. He also lends his voice to some other bands, and now we're lucky enough to hear it live. | 6 pm. $12. Creep Records, 1050 N. Hancock St. facebook.com
Food & Drink | Annual Chili Cook-off
Free chili – enough said. You get to taste all you want from the competitors in this cook-off. On the other hand, if you're a chef, now is the chance to show off your famous chili recipes. | 4 pm. Free. The Cambridge, 1508 South St. facebook.com
Music | Sinead Harnett
Harnett is one of the Whitney Houston-like vocal powerhouses of our time. She's featured on quite a few tracks – including one with Disclosure – but she's most recently come out with her own album, "Lessons in Love." | 8 pm. $20. The Foundry, 29 E. Allen St. thefillmorephilly.com
MONDAY, NOVEMBER 11
Music | Danny Brown
Brown started rapping about what he knew – drugs. It was enough to catch the attention of a major record label, though, and promote his name to stardom. Catch him dropping some amazing rhymes. | 8 pm. $25. Theatre of Living Arts, 334 South St. venue.tlaphilly.com
Comedy | Who's Where Now?
Gone, but never forgotten. There are certain celebrities who fall off the map that we wonder what they're up to. All your questions will be answered at this comedy show hosted by Greer Cohen and John Riggi. | 9:30 pm. $5. Good Good Comedy Theatre, 215 N. 11th St. goodgoodcomedy.com
Interests | Mack Hollins
The Eagles wide receiver will be taking his day off to read some of his favorite books. He apparently got into reading while homebound by an injury, and since then has implemented "MackBookMondays" on his social media, where he recommends a different title each week. | 5:30 pm. Free. Shakespeare & Co., 1632 Walnut St. facebook.com
Comedy | Comedy Bang! Bang!
This comedy podcast is taking the stage, and shenanigans will ensue. Join host Scott Auckerman as he welcomes special guests for a show that will be completely improvised. | 8 pm. $35-$70. Merriam Theater, 250 S. Broad St. kimmelcenter.org
Discussion | E3 Series: #BlackGirlSpeak
The voices of black women are hardly ever listened to when implementing policies. This discussion series is a chance for black women to speak up and share their thoughts on reproductive rights. | 6:30 pm. Free. New Voices Philadelphia, 3853 Lancaster Ave. facebook.com
Interests | Boards and Beers
Do you love board games? How about beer? Well, you're in luck. Kick back and relax with some friends after a long Monday and battle it out with some exciting games and delicious brews. | 7 pm. Free. Love City Brewing Co., 1023 Hamilton St. facebook.com
Art | Forbidden Art
This emotional exhibit will feature the illegal creations made my prisoners at the Auschwitz concentration camp during World War II. Come out to the public opening and show respect for these brave souls this Veteran's Day. | 11 am. Prices vary. National Liberty Museum, 321 Chestnut St. libertymuseum.org
Music | Schoolboy Q
Q's diverse rap has caught the attention of many established artists in the game. He's been on the rise since 2008, and surprised us all recently with the release of a new album, " CrasH Talk." This guy is definitely cooler than anyone we went to school with. | 8 pm. $35-$59.50. The Met Philly, 858 N. Broad St. themetphilly.com
TUESDAY, NOVEMBER 12
Interests | Night Skies in the Observatory
Sit in on a discussion about live science and participate in fun activities probably tailored towards children. You can't see anything from home with all the light pollution, so it'll be nice to know there are actually stars above us in Philly. | 7 pm. $10. Franklin Institute, 222 N. 20th St. fi.edu
LGBTQ | Sasha Velour
This bald beauty is making a stop in town on her first solo theatre tour. Velour is most known for slaying the competition and taking home the crown on Rupaul's Drag Race. See her perform a baker's dozen of lip-sync performances all choreographed and directed by herself. | 8 pm. $25-$150. Merriam Theater, 250 S. Broad St. kimmelcenter.org
Music | Gus Dapperton
Dapperton's dreamy music speaks to the souls of those weird art kids out there. He expresses himself through his bright hair, fashion and music that is unique to him. It's hard to think of any other performers his age who are keeping it this fresh. | 8:30 p. $20. Union Transfer, 1026 Spring Garden St. utphilly.com
Music | Jordan Rakei
Rakei has been lucky enough to share his musical gifts all around the world. He's sold out tours in the U.S. and Australia before going on a short hiatus. He's back again with a new album, "Origin," which surely captured the attention of his ever-adoring fans. | 8 pm. $20. The Foundry, 29 E. Allen St. thefillmorephilly.com
Music | The Devil Wears Prada
It's not the movie – it's the hardcore band. They're one of those bands changing people's perception of the genre. They've been on the road since high school trying to get more followers, and it's paid off. | 8 pm. $20. Theatre of Living Arts, 334 South St. venue.tlaphilly.com
Art | Experimental Video Art Festival
This fascinating festival will feature the contemporary works in film of Asian artists. Some unconventional themes, like queerness and abstract art, will be featured in the works selected to be displayed. | 6 pm. Free. Twelve Gates Arts, 106 N. 2nd St. phillyasianfilmfest.org
Music | CureSong
Larry McKenna, Terell Stafford and more will be performing at this concert to benefit alzheimer's research. Cure Alzheimer's Fund is a non-profit focused on educating others on the disease in hopes to find a cure. | 7 pm. $25. World Cafe Live, 3025 Walnut St. worldcafelive.com
Discussion | Hiker Trash: Author Talk
This story by Sarah Kaizar is about her journey backpacking through the Appalachian Trail. Her six-month long, 2,200 mile journey gave her plenty of time to reflect on the experience. This is a type of experience you probably never get to hear much about. | 6 pm. Free. United by Blue, 205 Race St. eventbrite.com
WEDNESDAY, NOVEMBER 13
Music | Turquoise Jeep
This name is a vibe. It's a record label founded by rappers Flynt Flossy and Whatchyamacallit. They make some of the most ridiculous music you'll ever hear. You just have to be there to witness it. | 7:30 pm. $15. Kung Fu Necktie, 1250 N. Front St. eventbrite.com
Interests | Tokusatsu Tuesday
This weekly event showcasing Japanese TV shows has been moved from PhilaMOCA while they're temporarily closed. Watch some sci-fi and fantasy shows from the 60s-70s and appreciate the art behind it all. | 8 pm. $5. The Trestle Inn, 339 N. 11th St. facebook.com
Music | Taking Back Sunday
These emo greats are celebrating 20 years together. They'll be playing two nights where they'll be performing their most well-known albums in their entirety. A coin toss will decide which album they play. | 8 pm. $35. Franklin Music Hall, 421 N. 7th St. bowerypresents.com
Party | Altslut69
Get ready for a crazy night. Drag performers moon baby, Ron Binary and more will breathe life into this party where anything goes. This is the place to be on Wednesday night. | 8 pm. $11. Vox Populi, 319 N. 11th St. facebook.com
Interests | Diversity & Inclusion Awards Gala
This ceremony hosted by the Philadelphia Inquirer recognizes local businesses taking the initiative to bring inclusive and diverse programs into the workplace. Judges have selected winning businesses based on nominations from Philadelphians. | 5:30 pm. $150. The Wanamaker Building, 100 E. Penn Sq. inquirer.com
LGBTQ | Northeast LGBTQ Night Out
This isn't limited to just one day of the week – inclusivity is celebrated every day at this friendly neighborhood bar. Witness art come alive on stage with a performance by Mx D. Underwood. Feel free to come back every Wednesday if you want. | 4 pm. Free. SawTown Tavern, 4717 Princeton Ave. facebook.com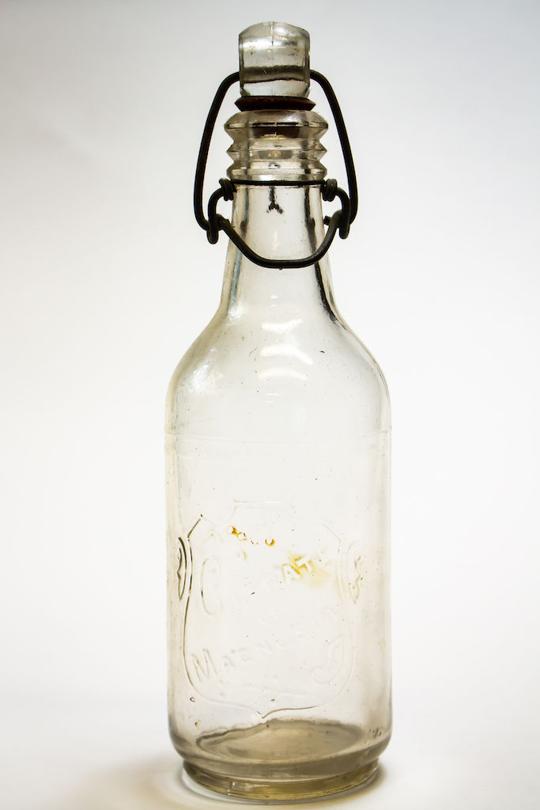 Learn | Bottle Glass Blowing Workshop
Forget single-use plastic bottles. Once you know how to make your own bottles, you'll never waste your money on plastic again. You'll also be able to impress your friends. | 5:30 pm. $45. Bok Workshop, 821 Dudley St. eventbrite.com
Music | Wow Jazz Night
Sometimes, you need a little jazz to enrich your soul. Get your dose at this show featuring Philly's finest players. You're also welcome to join the party if you're a musician. | 8 pm. $5. Warehouse on Watts, 923 N. Watts St. facebook.com
THURSDAY, NOVEMBER 14
Dance | Disco Diwali
Bollywood is the mecca of music and dance. Immerse yourself in the exciting culture as you dance to a fusion of Bollywood and EDM music all night at this Desi party. | 9 pm. $13. Concourse, 1635 Market St. eventbrite.com
Food & Drink | Philly Vegan Night Market
Vegan food is so misunderstood – it's not all just salads and shitty tasting fake cheese. Some of the most delicious plant-based options you could buy are available at this weekly food market. | 6 pm. Free. The Pop Up Store, 410 South St. facebook.com
Music | AJR
This band is one of the most deserving of a big break. We think they've finally achieved it after being together since 2005. They've opened up for huge names — like Train and Fitz and The Tantrums — and even gained the attention of Sia when they were first starting out. Now on their own tour, they certainly have gained the attention of millions of fans. | 7:30 pm. $35.50-$115. The Met Philly, 858 N. Broad St. themetphilly.com
Performance | UniverSoul Circus
Get involved in this interactive circus performance. Dozens of fascinating performers will show off their strange talents under the big top in one of Philly's biggest parks. Don't miss the opening night. | 7 pm. $18-$43. Fairmount Park, 5200 Parkside Ave. universoulcircus.com
LGBTQ | The Jukebox Review
Remember when popular music was pretty good? Drag queens Maria Top Catt and Anita Manhattan will be throwing it back with dance performances of classic music from the 50s and 60s. | 8 pm. $10. L'Etage, 624 S. 6th St. eventbrite.com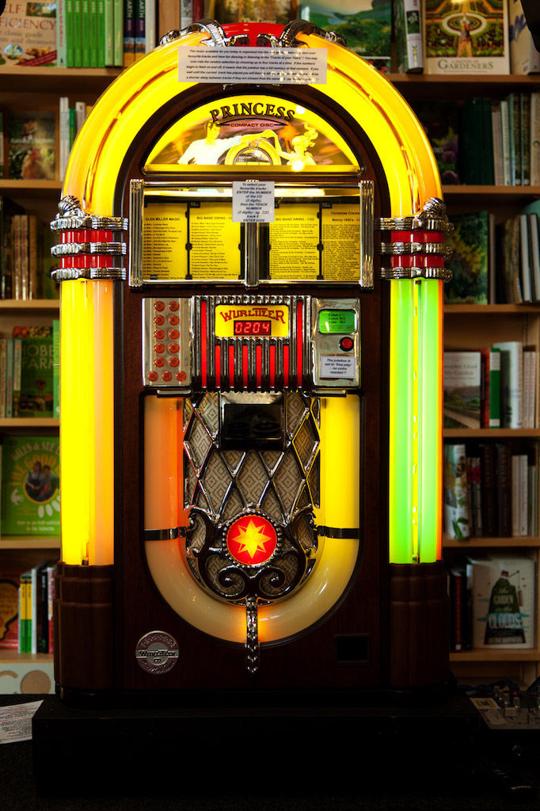 Music | Brohug
Bring your bros out for a wild night at the club. Brohug is three guys who wanted to break away from the commercial side of EDM and just make some genuine beats for everyone to dance to. | 10 pm. $15. NOTO, 1209 Vine St. eventbrite.com
Music | Black Mountain
This gritty rock will make you feel like you're in a hot rod driving 100 down the freeway. That's at least the vibe these guys went for with their newest album, "Destroyer," named after the 1985 Dodge Destroyer. | 9 pm. $18. Underground Arts, 1200 Callowhill St. eventbrite.com
Comedy | Good Hang
Positive vibes will be all around at this comedy open mic. Just get up there and make everybody laugh – nobody is expecting the next Eddie Murphy, but who knows what could happen? | 8 pm. Free. Moonshine, 1825 E. Moyamensing Ave. facebook.com
Related